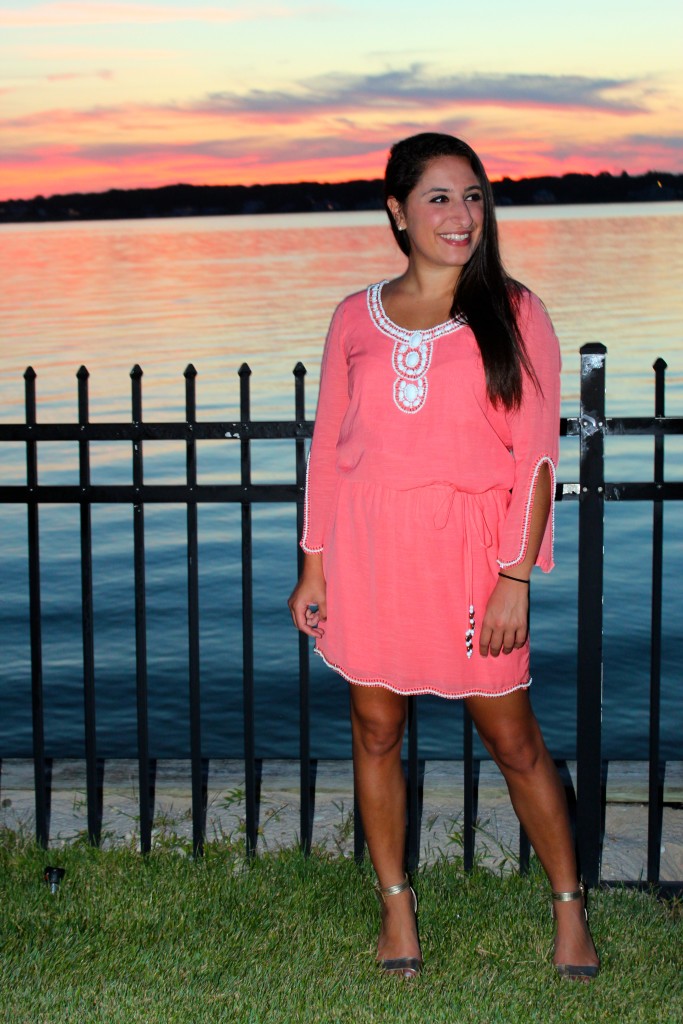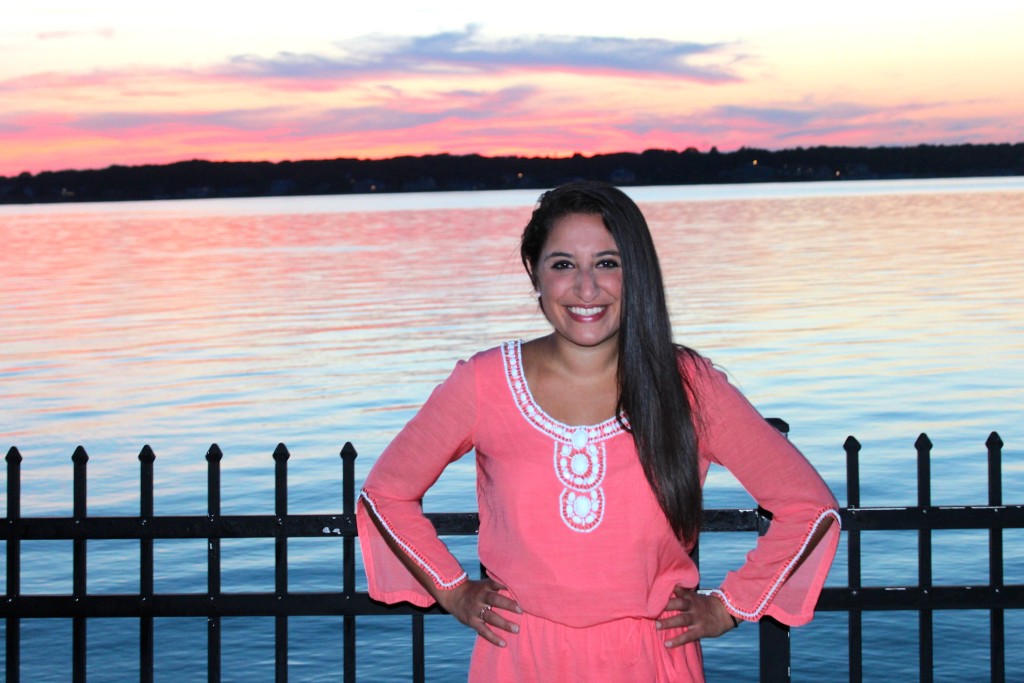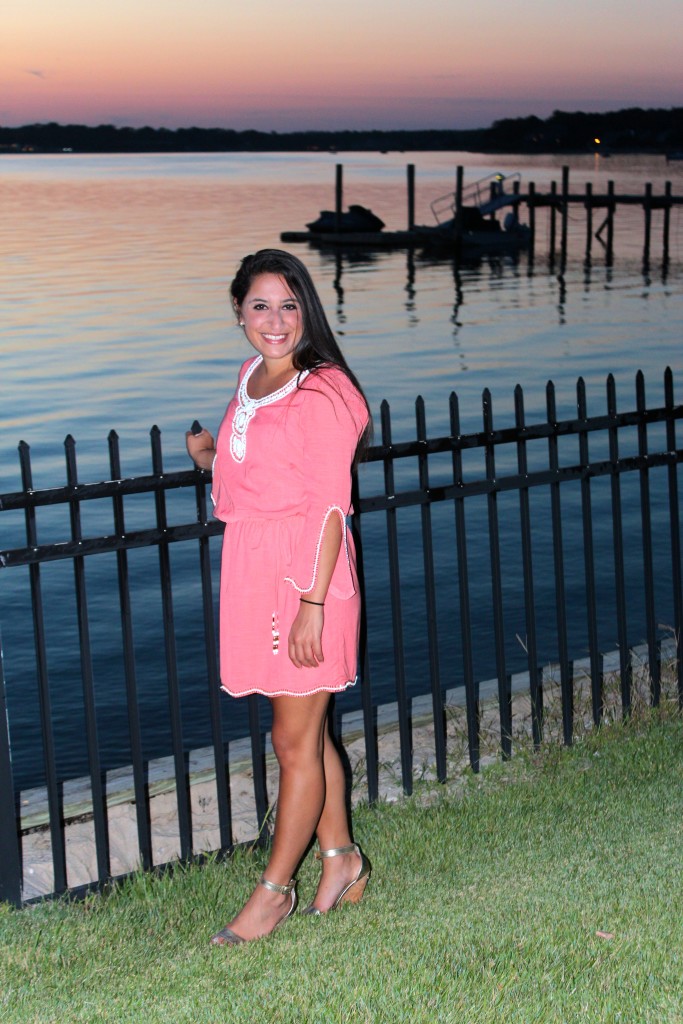 Dress (Lilly Pulitzer) | Shoes (Lilly Pulitzer)
Can you believe we only have one last weekend of summer? I don't think there has been a summer that has sped by as fast as this one did. It feels like we were just opening the house for Memorial Day weekend.
With only a few more days, I'm taking in this view as much as possible. This view has become so special to me over the years. Over the years the Hamptons has been a place of sweet simplicity. Growing up, summers were spent splashing in the pool and building sand castles on the beach until the sun went down. As a teenager, I came home from camp just in time for this gorgeous sunset. In college, I brought new people to enjoy the place that I've grown so fond of. Now, I escape the bustling city for the slice of serenity that is seriously rejuvenating.
Though life changed as the years go by, this view is the only consistency. Each summer seems to be different, less time to spend with friends and family, new people join us, our most loved people don't, but this view always shows up. This view always is there to remind us that it is home. This is why I make every effort to travel to the Hamptons each weekend. Even though the travelling can be daunting I can't go a weekend without  a glimpse of this view.
What I'm Wearing
As summer winds down, I find myself grabbing new hues in my closet. In the beginning of summer, I'm all about the pinks, yellows, navy and A LOT of white. As the nights get cooler, I'm selecting warmer tones that match the soon arriving harvest season. This is why I went for a deep coral this weekend, coincidently matching the gorgeous sunset.
I love this 3-quarter sleeved silhouette for an end of summer dinner out. Even though the weekend days were still steamy, the night time had a brisk breeze that hinted that Fall is around the corner. The white and gold beading provides the perfect contrast and dresses this otherwise casual tunic for an elegant night out in the Hamptons.