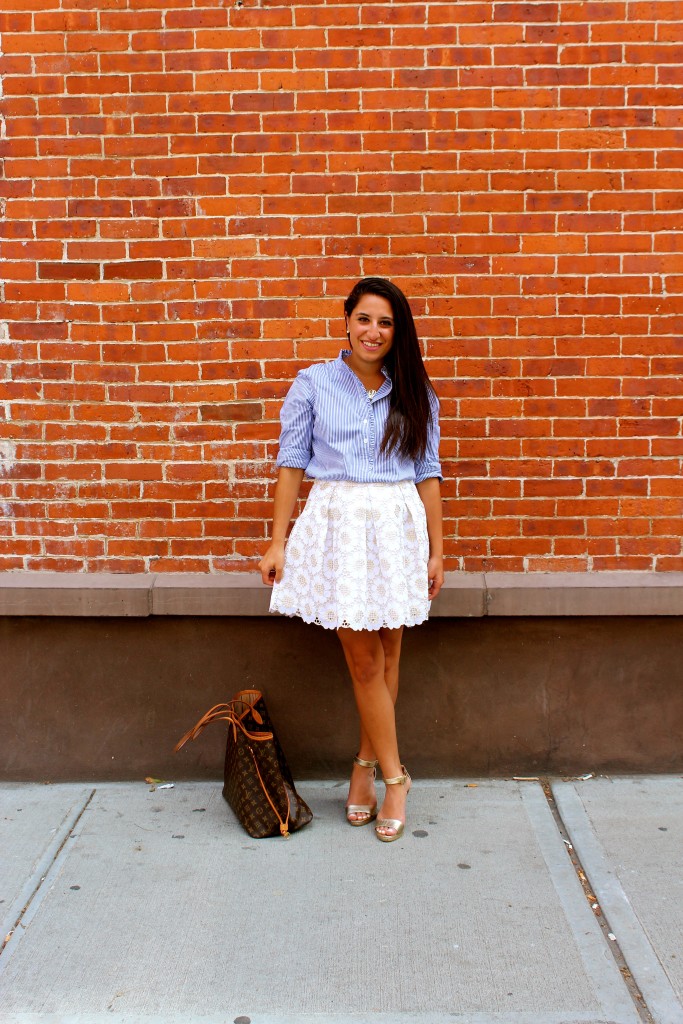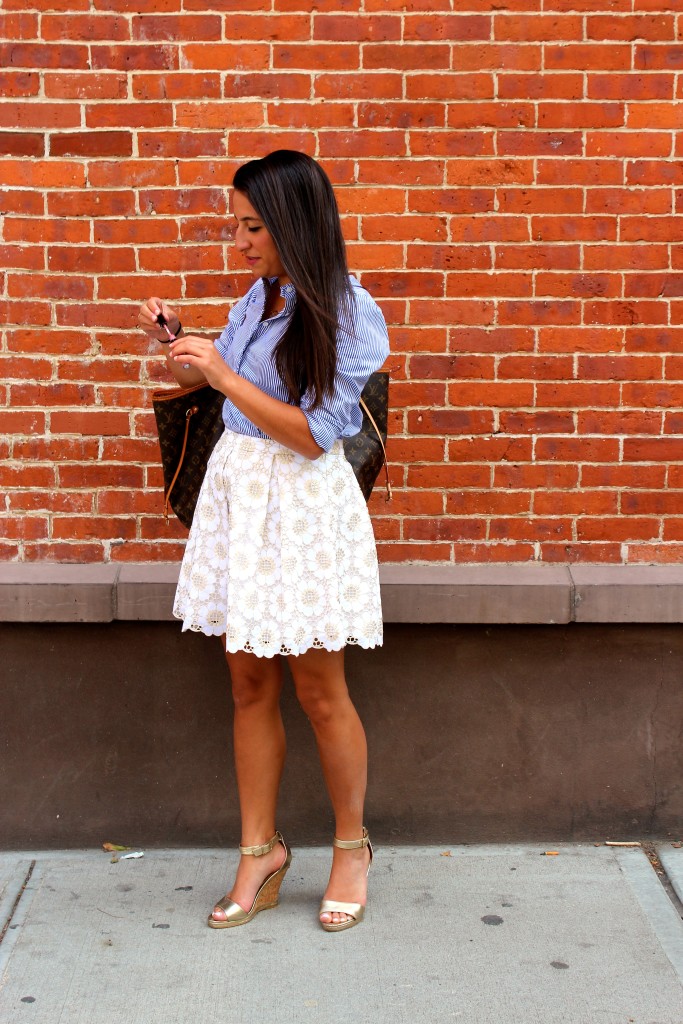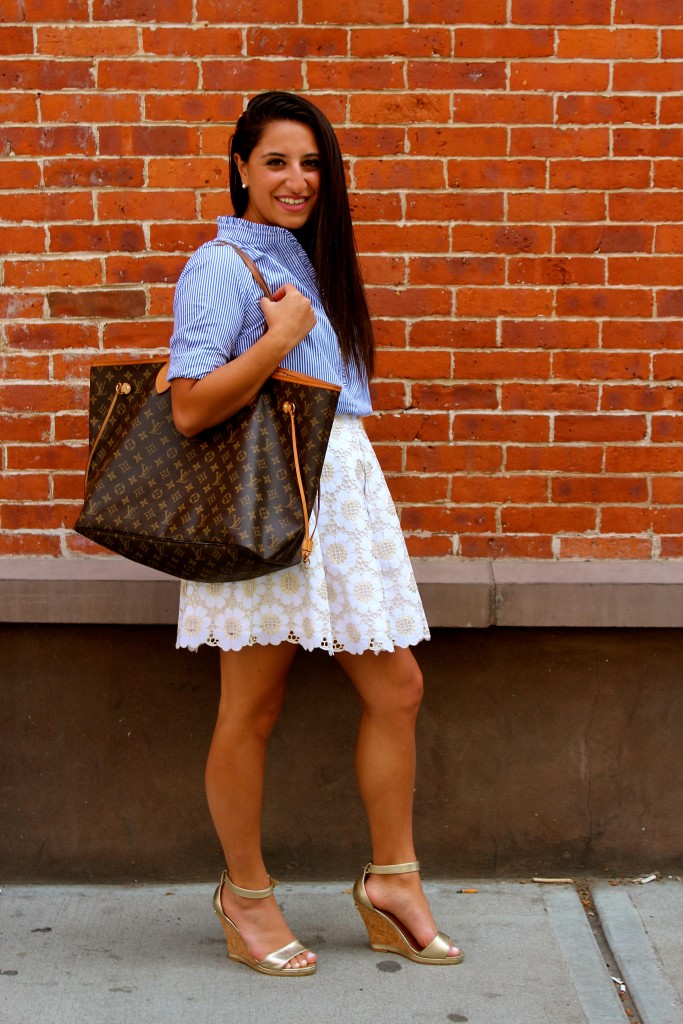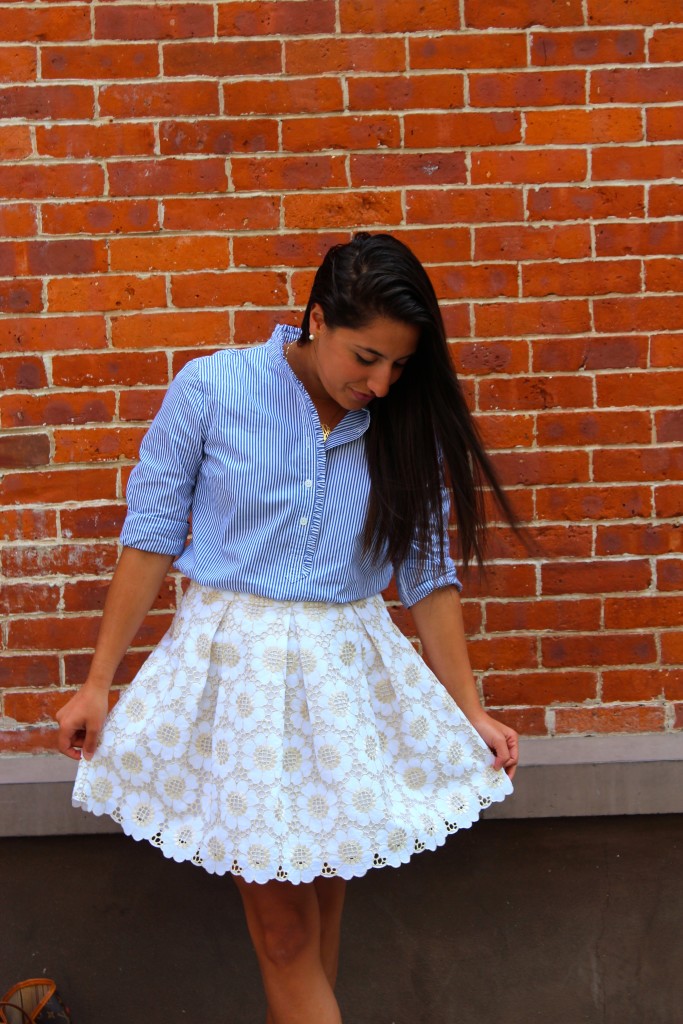 Top (Vineyard Vines) | Skirt (Lilly Pulitzer) ON SALE! | Shoes (Lilly Pulitzer)
It's the second day of the Lilly Pulitzer After Party sale, so I'm featuring one of my favorite Lilly purchases of this summer! This baby is only $35, which is a total steal for a luxe Lilly skirt like this one. Not only is this skirt perfect for pairing with solid tees or oxfords like the one I'm wearing here, but it also has a matching crop top tank (ONLY $39!) that is absolutely ADORABLE! I'm a matchy-matchy kind of gal, so I love wearing the two together, but I've also paired it with high-rise jeans.
If yesterday's weather wasn't a sign of fall, I don't know what is! The end of summer is so bittersweet, since I'm such a sucker for my summer whites and nautical stripes. With Labor Day right around the corner, I'm doing everything I can to suck every little bit out of my summer wardrobe. However, there are some simple finds in the Lilly After Party Sale that you can pull off in the early weeks of Fall. For example, this, this, AND this!
This outfit is one of my favorite kinds! The kind that sits in your closet for MONTHS, but you never think of pairing the two together. It is almost like I have a new outfit without having the buyers remorse.
When you have a statement skirt like this golden & printed one, it is definitely worth GOING FOR the full statement outfit. I've worn this skirt plenty of times with simple tees, but pairing it with another print (stripes) definitely proved to be my favorite! I honestly loved how oxford style shirt added an element of class to the overall outfit that matched the glamour of the skirt.
What are you wearing for the last weeks of summer?