This shop has been compensated by Collective Bias, Inc. and its advertiser. All opinions are mine alone. #MajorBeauty #CollectiveBias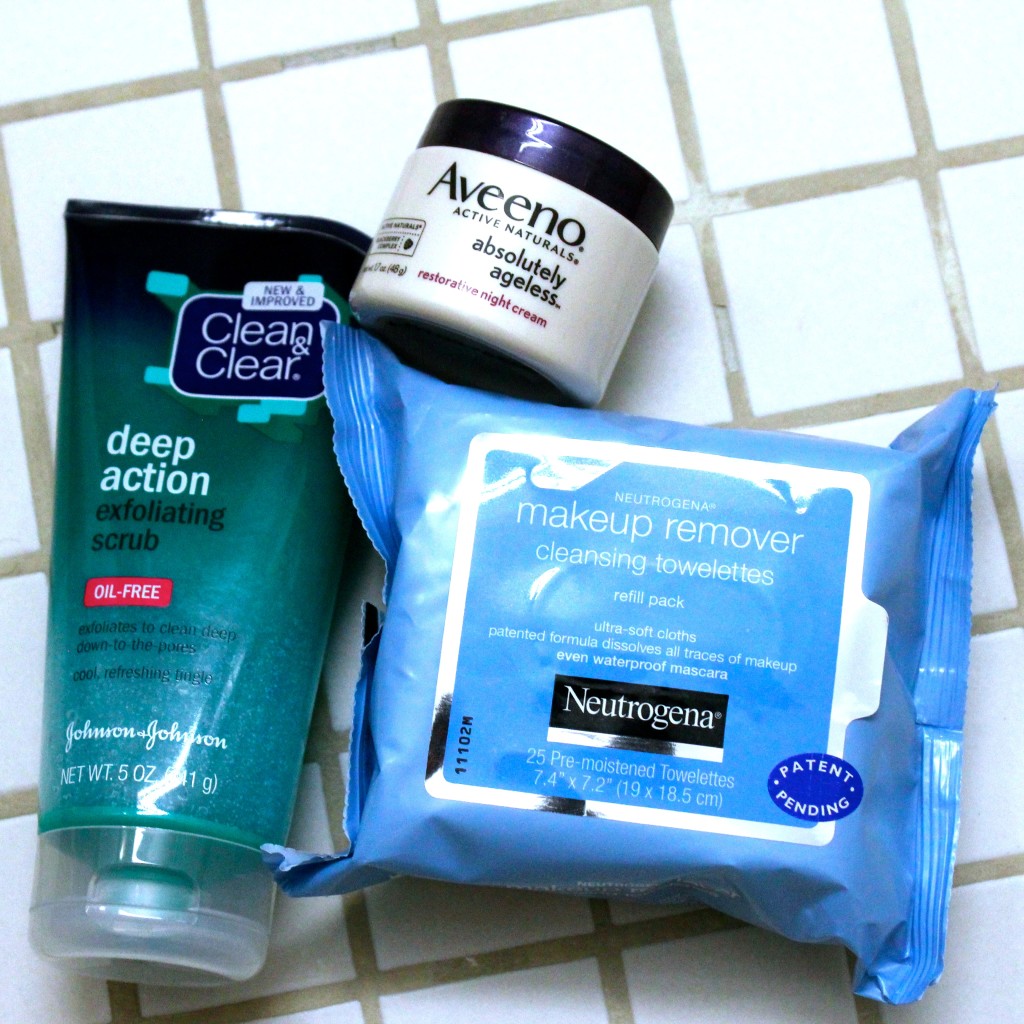 Target has been my back to school mecca for YEARS, but especially during my college years because it is essentially the one-stop-shop. Before I went to college, I never realized how much "stuff" I really used each and every day. It has been three years since I've packed my bags for campus, but I know I could NEVER do it without Target.
I went to college at Boston University and at the time they didn't have their AMAZING Fenway location, so I use to stock-up on all of my Target must haves. Most specifically, toiletries. You'll notice that most pharmacies and stores jack their prices WAY up near college campuses because they know how desperate the students are for these items. However, Target has the #MajorSteals so I would by five of each product and it would last me a semester long (sometimes even longer!).
Lucky for you, there are some MAJ deals going on at Target right now that makes buying in bulk that much easier. If you buy any one participating Neutrogena® facial, Neutrogena® cosmetic or Clean & Clear® facial product and get one 25% off from July-August 2016. You'll also get 25% off select Aveeno® items when buying one from July 31, 2016-August 20, 2016.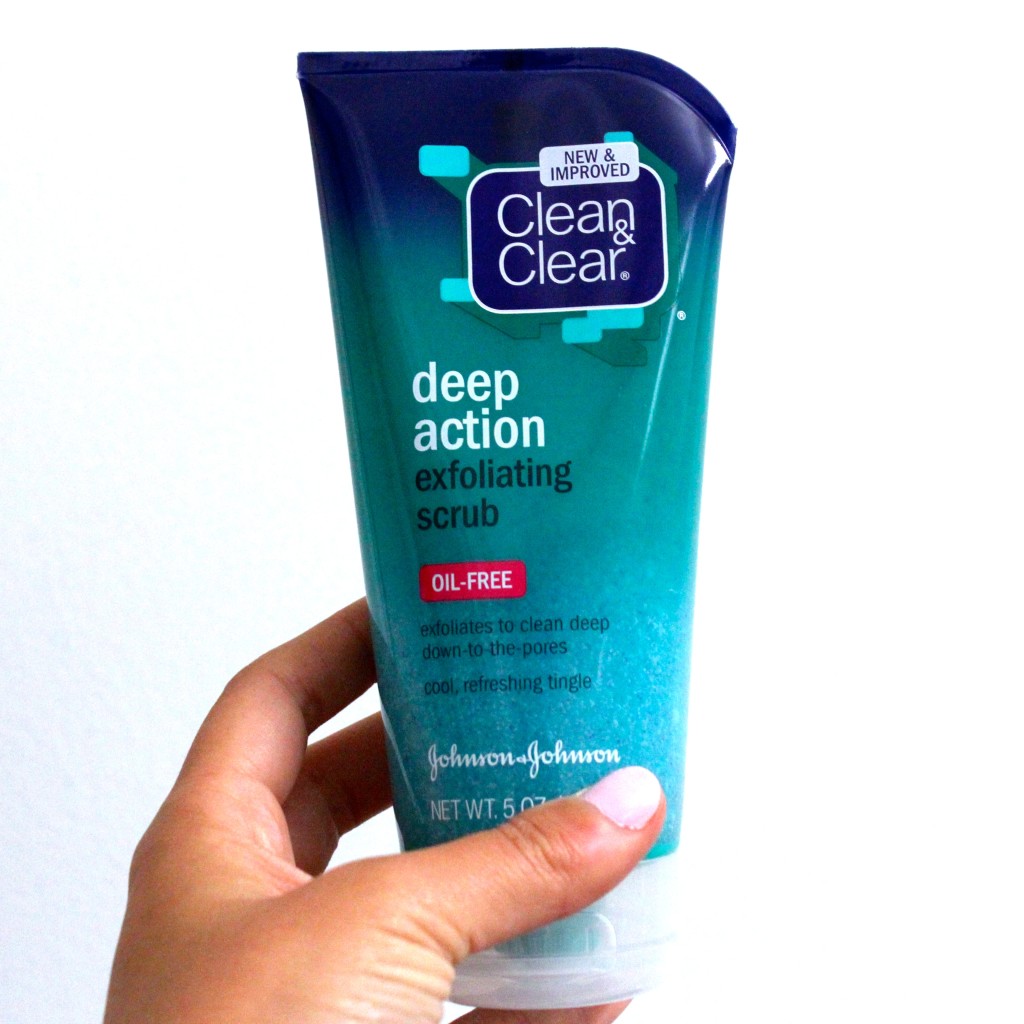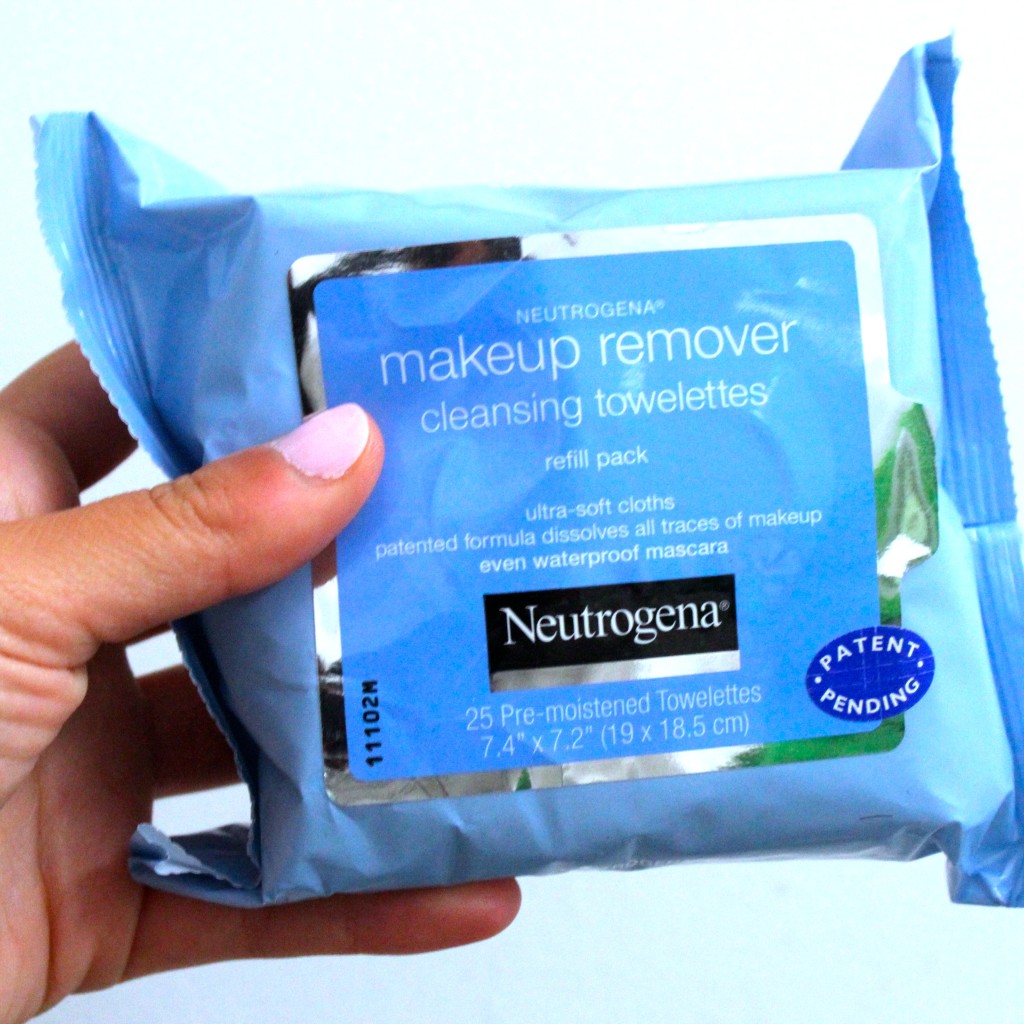 There is A LOT to remember when heading back to campus. That is why I made you a printable back to campus list from ThePreppyMAG!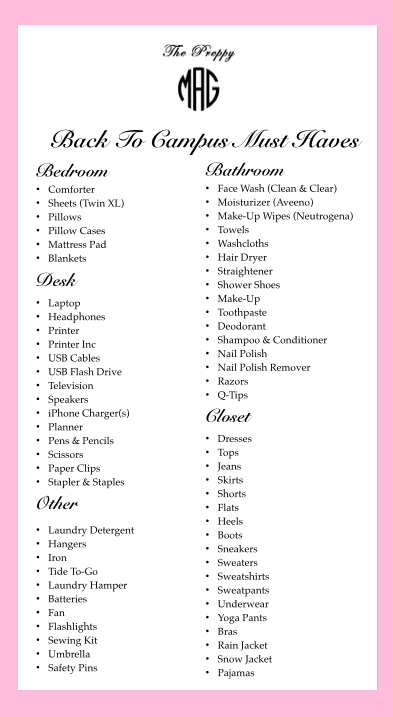 Get a jump start on your back to campus shopping by entering this sweepstakes:
Neutrogena, Clean & Clear, and Aveeno #MajorBeauty Sweepstakes
To be honest, I didn't really establish a morning and bedtime beauty routine until I graduated and I'm so sorry I didn't do so sooner! It is funny how powerful healthy habits can be on your mind, soul and of course, skin. In college, I would roll out of bed throw some water on my face and head to class. My eyes were barely open! At bedtime, I would usually fall asleep with a textbook in hand and my make-up cemented on my face– seriously SO GROSS!
As a "real-person" these habits just don't fly. When I get to work I need to be awake, motivated and ready for anything and when I get into bed at night I need to prepare myself for the best night's sleep possible. This is why I've revamped my bedtime routine to feel clean, clear and happy.
As soon as I get home from work (usually later than expected), I rip off my clothes and put on my "comfy suit." Lately, this has been my Chatham sweatshirt.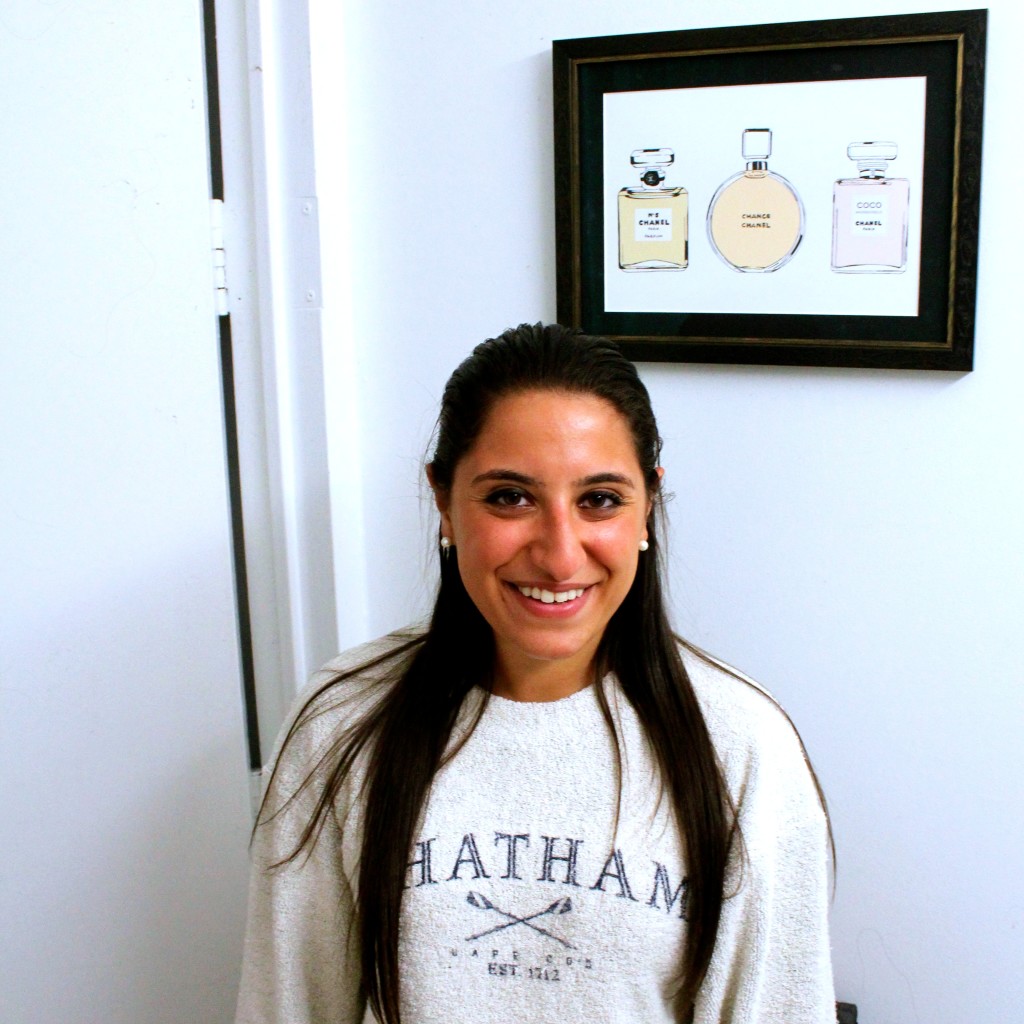 2. Even though I don't wear much makeup on the daily, there is nothing better than wiping off that greasy foundation and dense eye make-up using Neutrogena's Makeup Remover Cleansing Towelettes.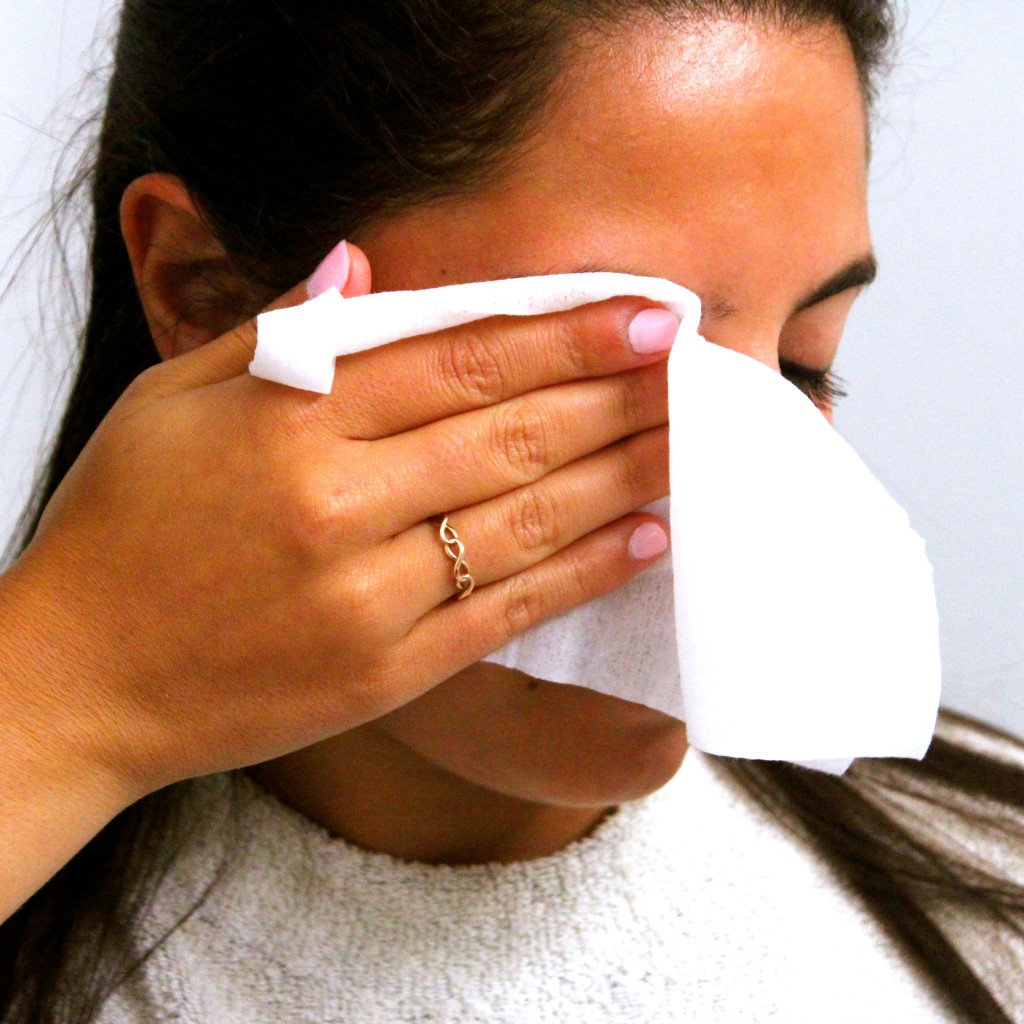 3. Exfoliate yo face! Clean & Clear's Deep Action Exfoliating Scrub smells SO good, I could seriously use it five times a day and never get sick of it.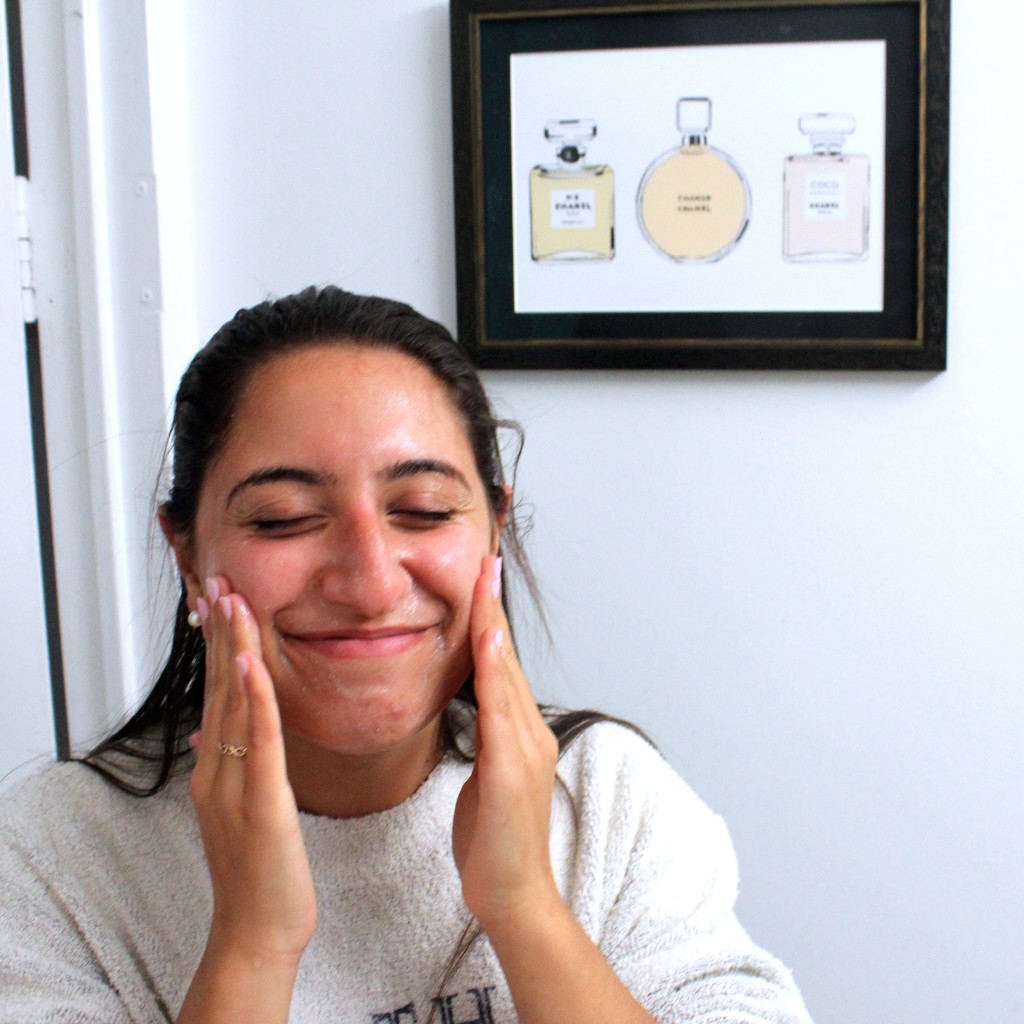 4. Finally, there is no time like the present to prevent wrinkles! This is something my mom taught me at a VERY young age. Moisterizing now will make you V happy in the long run. Lucky for me, I have Aveeno's Absolutely Ageless Restorative Night Cream.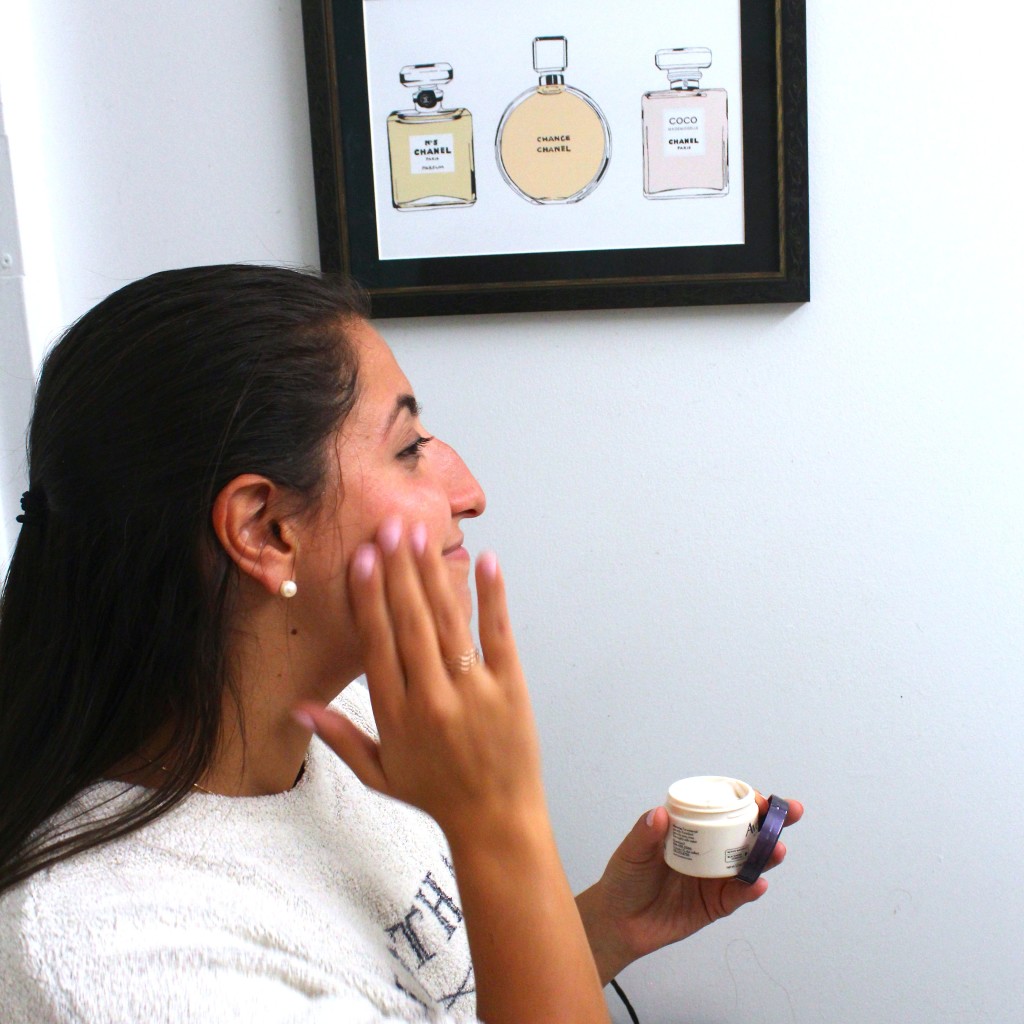 It seriously only takes 3 Steps to put me to sleep with ease. Don't make my mistake, get into this routine as soon as possible becuase I'm pretty positive it would have done wonders for my motivation, grades and overall wellbeing.
Looking for these products at Target? You can find them in the "Skincare" aisle!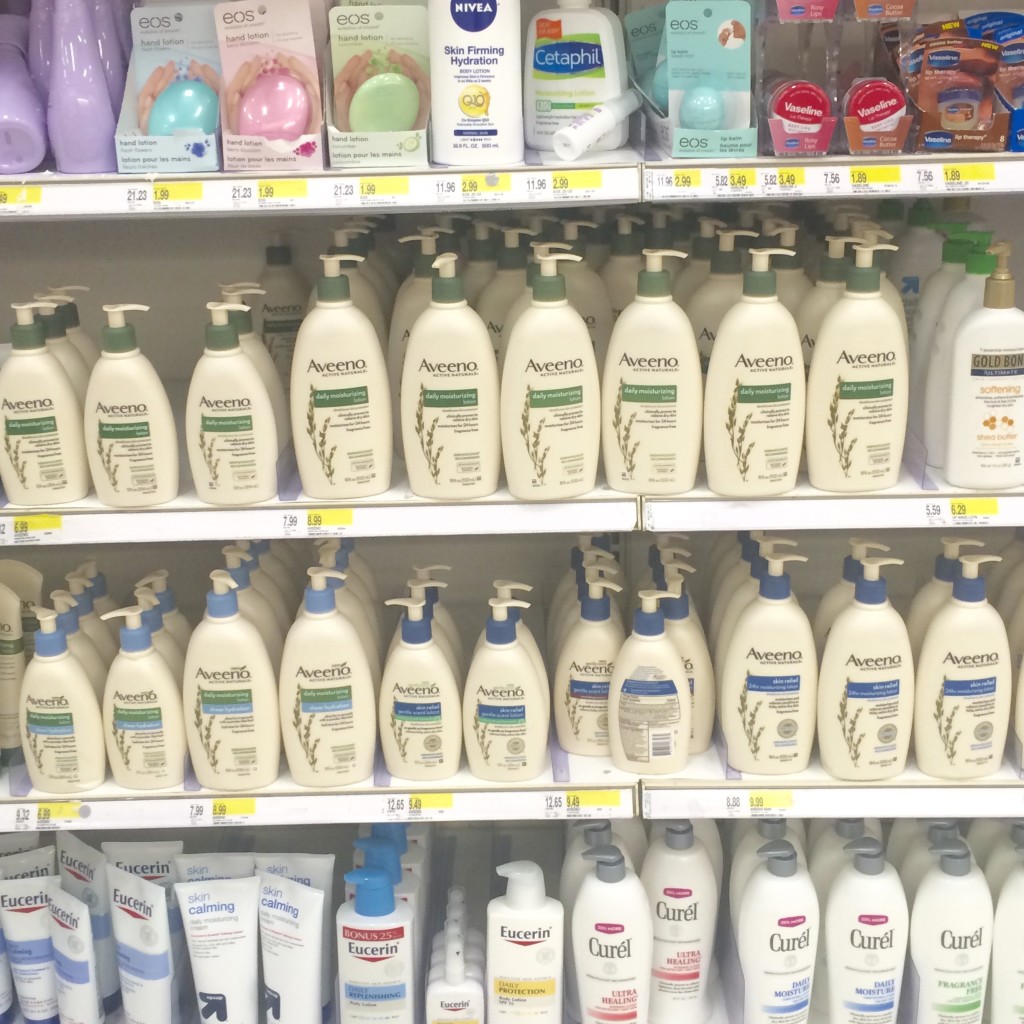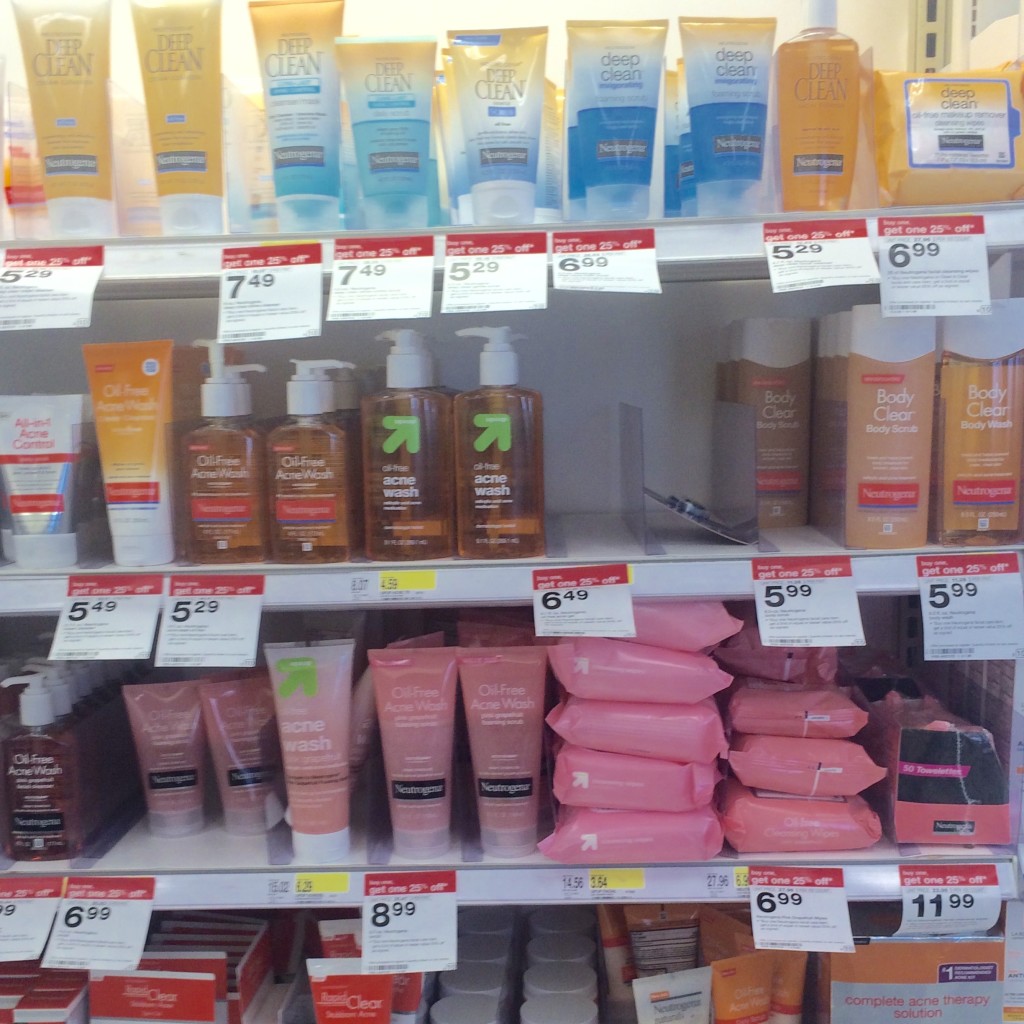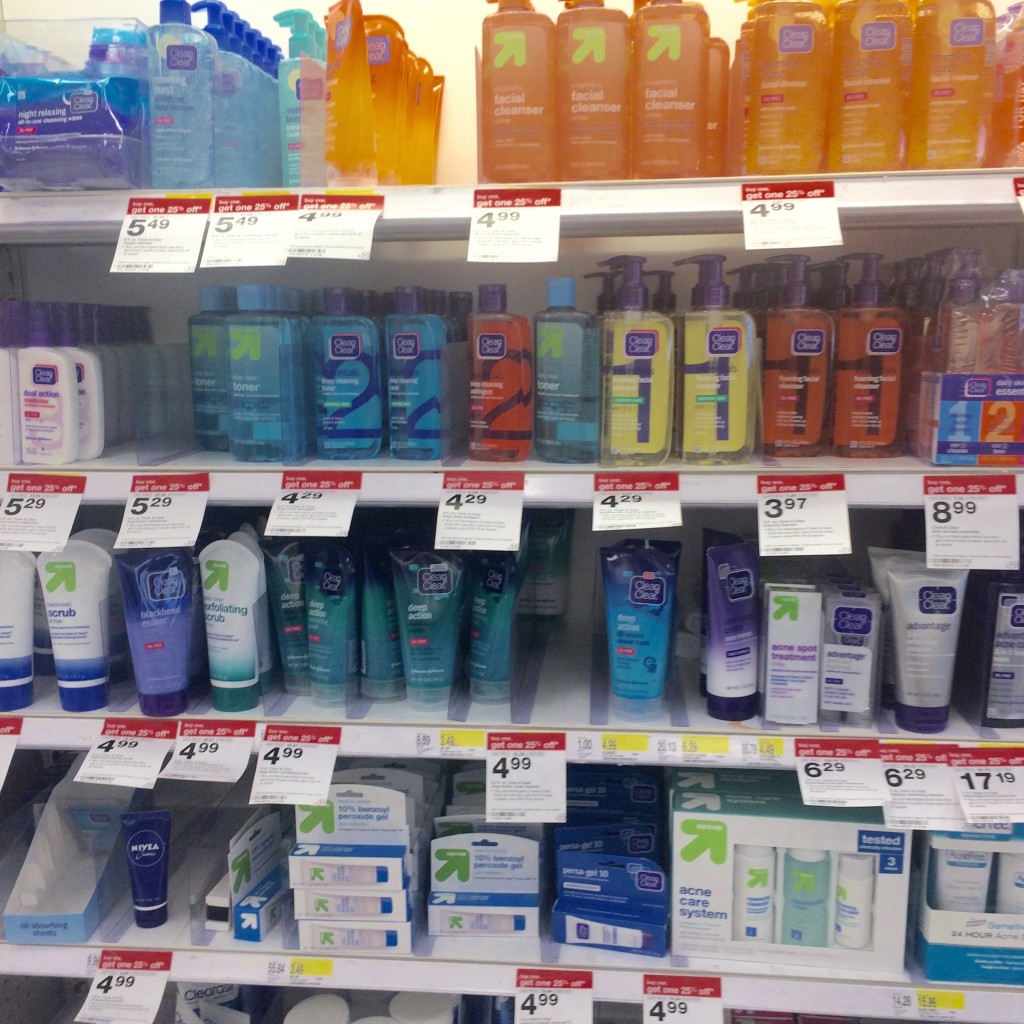 This post is sponsored by NEUTROGENA®, CLEAN & CLEAR® and AVEENO®. I only recommend products I use personally and believe my followers will also enjoy! Some of the products mentioned were provided by NEUTROGENA®, CLEAN & CLEAR® and AVEENO® for this review.