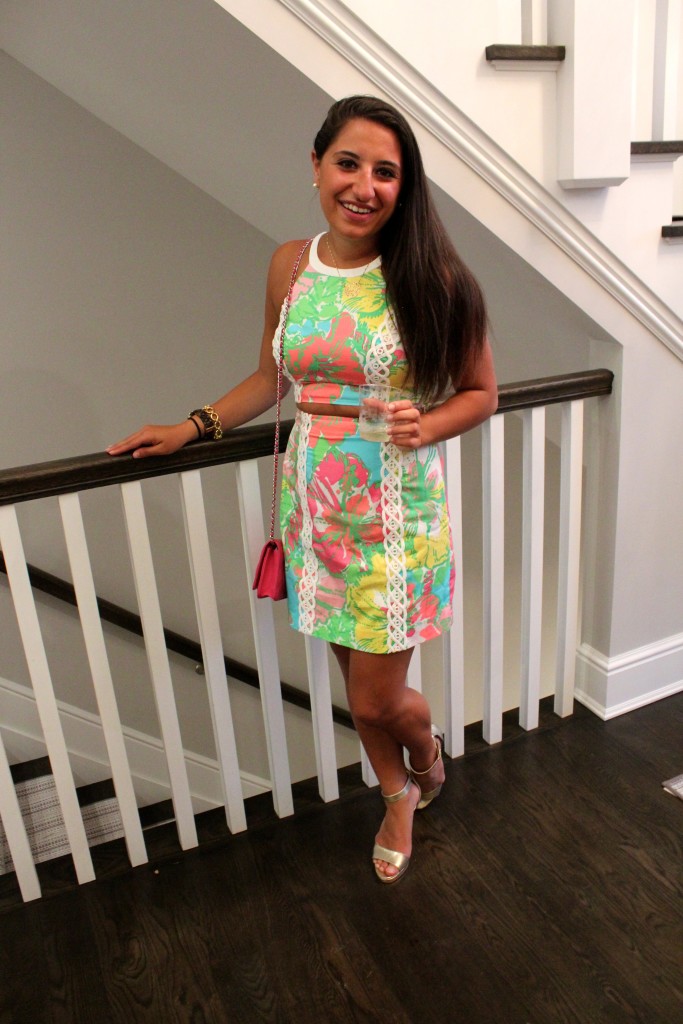 There is nothing like some classic Hamptons fashion. The Lilly shifts, the glamorous swimwear and the vintage everything; I can never get enough. In fact, this kind of style iis what inspired ThePreppyMAG.
This weekend, I trekked back to Hamptons to hang out with my little sister before heading back to college. My little sister is following in my footsteps and spent the summer interning at KDHamptons: The Luxury Lifestyle Diary of the Hamptons. That said, she scored a spot on the guest list at the release of Beach Magazine's Surf & Sport issue. As soon as Tiff spilled the news that we were attending this event, I instantly thought of this outfit.
I originally bought this Lilly Pulitzer two-piece last year for Vegas, but unfortunately didn't fit and in true Marie fashion, I never returned it. Lucky for me, it actually fits this summer (#score) and it has been one of my favorite outfits for the Hamptons. Like dresses, this two-piece ensemble is effortless. You don't have to worry about mixing and matching, all you need are some neutral sandals.
Like the best Hamptons style, this ensemble offers summer flair with the bright and exciting Lilly print, a vintage feel with the conservative yet sexy crop top/pencil skirt combo, and glamor with the gold accessories. I'm grateful that I'll be heading back out east almost every weekend in August, so I'll be trying out some more classic Hamptons looks soon!