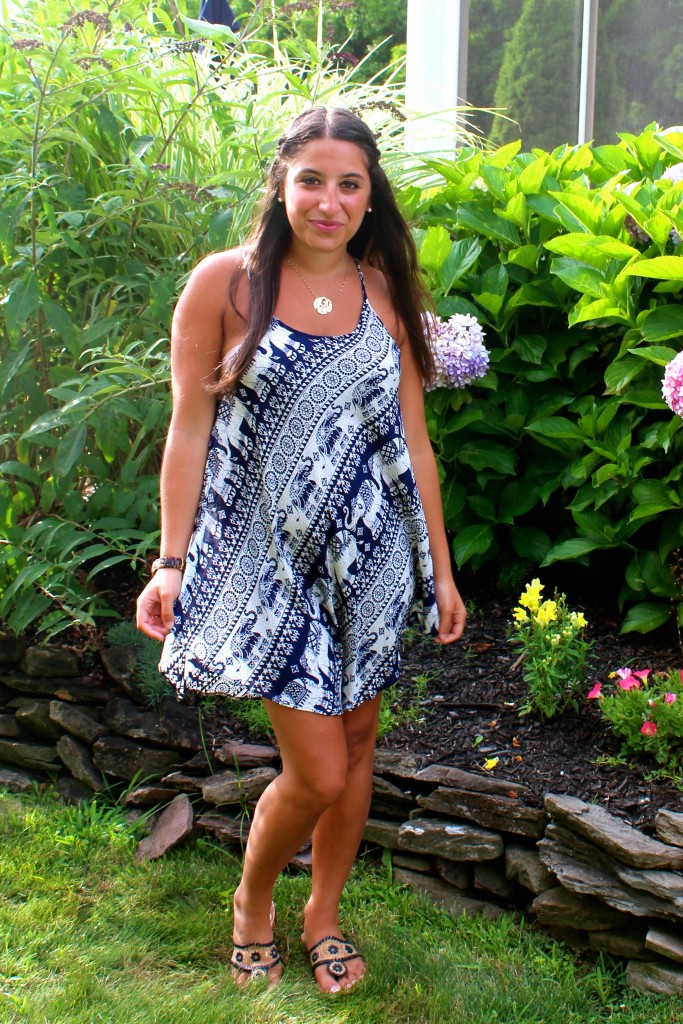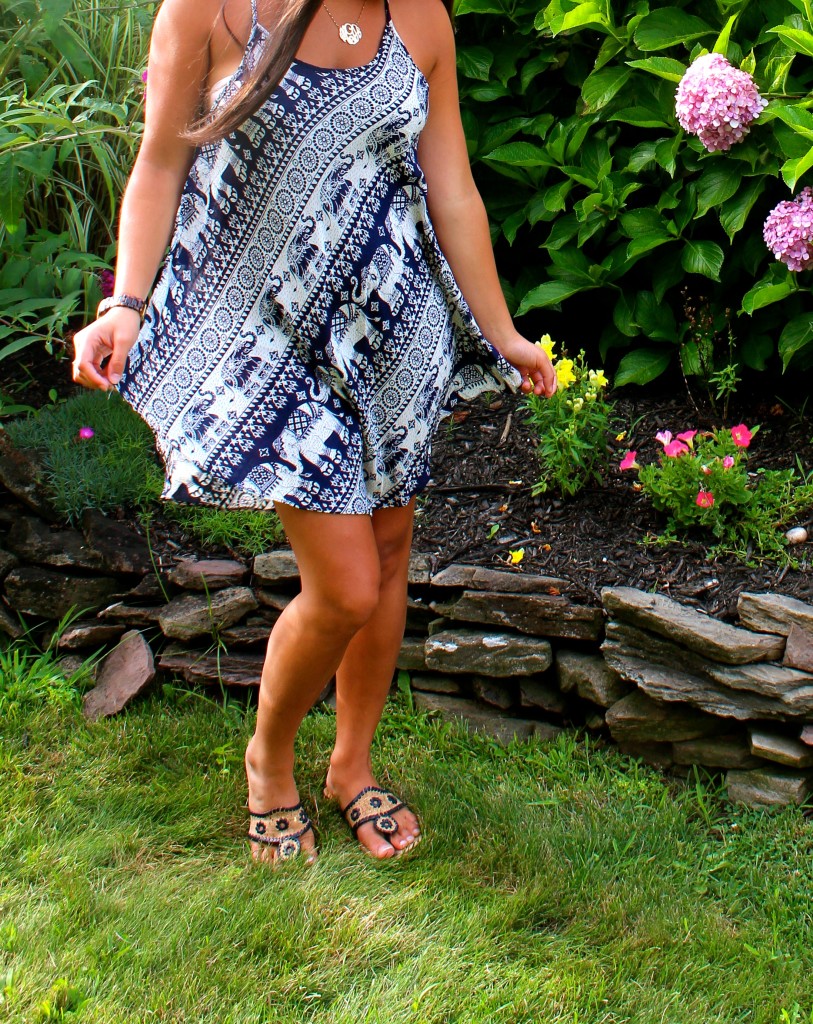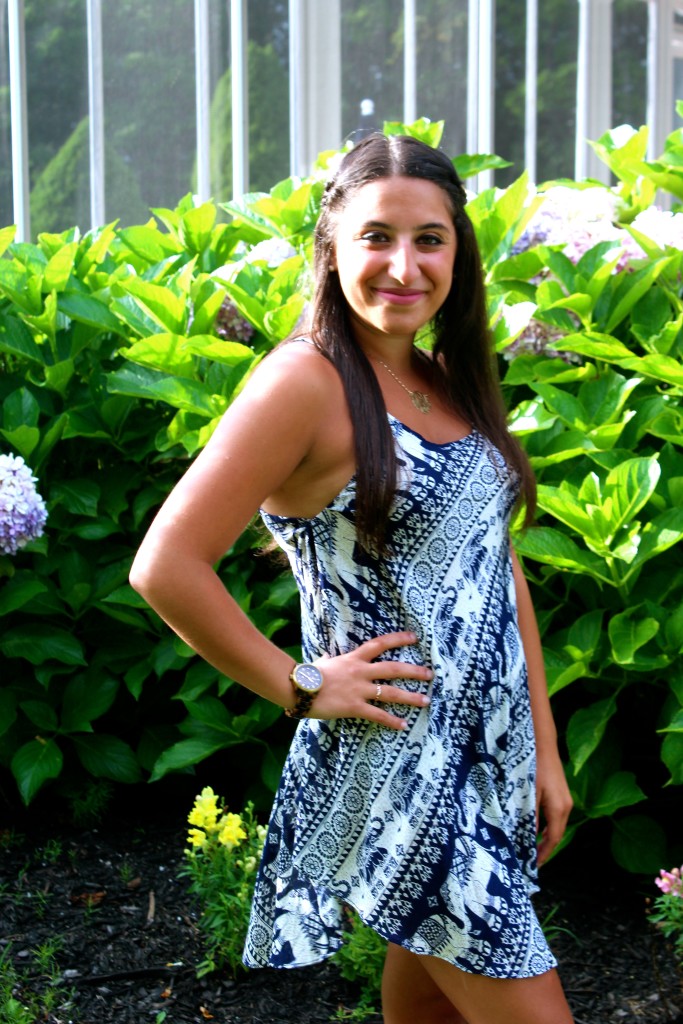 Dress (Similar) | Shoes (Jack Rogers) | Watch (Michael Kors)
You'll never believe this, but I actually scored this dress for only $5 at a street fair right here in NYC! It is so unlike me to browse the flea markets of New York, because I absolute HATE crowds especially in the hot, sticky, and humid heat. However, my family was in town and my parents love a good flea.
Well, I'm so happy I joined them because I'm obsessing over this little sun dress. Whether you are throwing it on for a day by the pool or actually wearing this to work with a jean jacket, the best part about this dress is that it was only $5! In my mind, this means wearing it to the Boardy Barn without any worry in the world! For those of you who aren't familiar with the Boardy Barn, it is basically the dirtiest but most fun frat party you've ever been to.
Drifting from my normal preppy style, I took a more boho approach and styled my hair with some braids and a middle part. This is DEFINITELY not my go-to look. If I could, I'd wear my hair in ponytail and a huge bow each day, but since I'm not 8 years old, I have to experiment. To my surprise, I actually didn't hate this do as much as I thought I would. It kept my hair out of my face and definitely matched the easy breezy look of this dress. Not to mention how well it managed the wicked humidity. It only took about 5 minutes for my perfectly straightened hair to shrivel.
It is always fun to sway from your personal style a little. Though I'm not your usual Free People wearing Boho Princess, I'm definitely someone who can appreciate it! Just like a classic prep, it takes true confidence and a glamorous eye to coordinate the perfect boho ensemble. Let it be flower crowns or gladiators, this is a style I can definitely get used to.