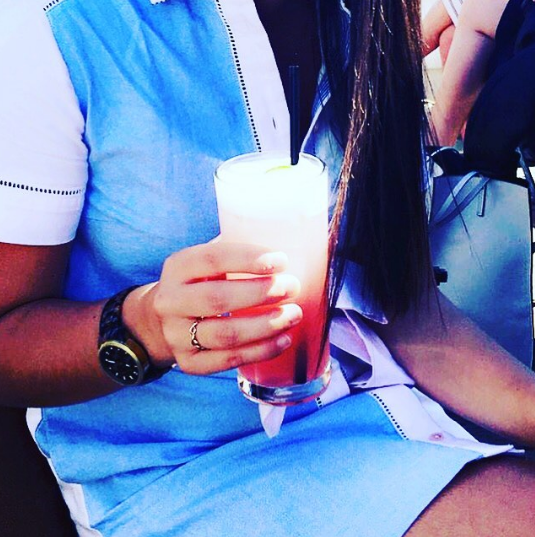 This summer, I've been obsessing over Grand Banks over on Pier 25 in TriBeCa. My first visit was a little unfortunate since it was a super windy day and I tend to get a little seasick, but after trying the delicious cocktails I knew I had to give it another shot.
On Tuesday, Tom and I made our way over and it was the least crowded that I've ever seen it. We still had to wait about an hour for a table, but thankfully the amazing cocktails and ambiance made up for that. This restaurant is settled on a Sailboat alongside the Pier making for a beautiful view of the sunset.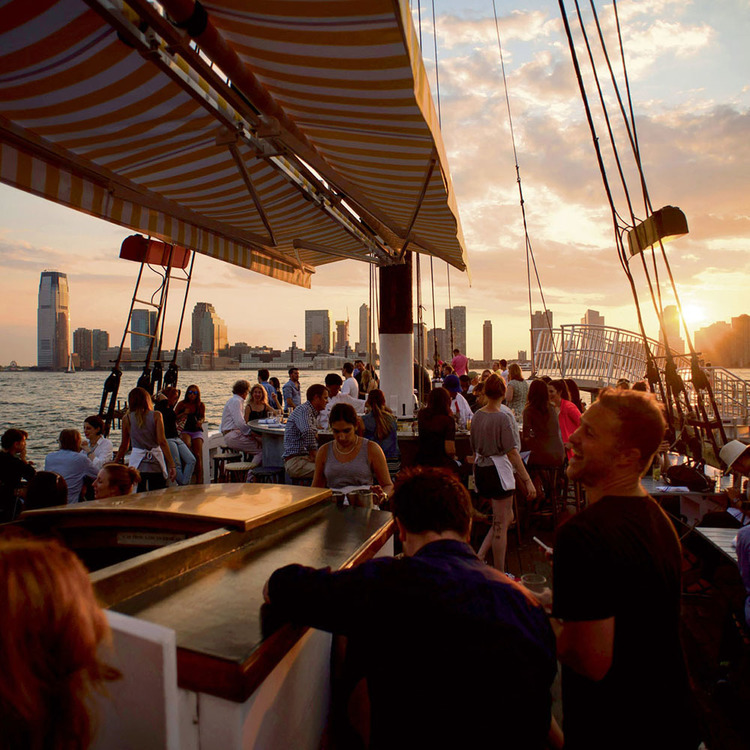 Luckily when we arrived we were able to snag a seat right at the front bar where they serve beer and wine on tap and THE best cocktails I've tasted in NYC. I've gotten the "Skipper Key" a few times and have yet to be disappointed. It includes rose and cucumber amongst other delicious ingredients, so you really can't go wrong!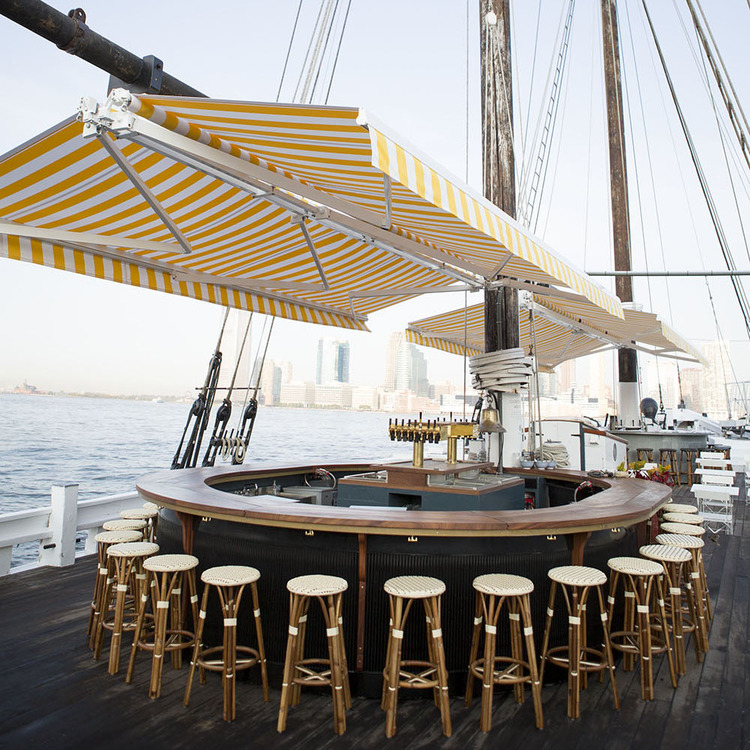 Once we were finally seated, we had the opportunity to sit right at the oyster where the shuck the oysters right in front of you. Tom and I are HUGE oyster lovers, so this was right up our alley. Naturally, we ordered two of each oyster they were serving that day. Our favorites were the Montauks and Wellfleets, but their selection changes daily.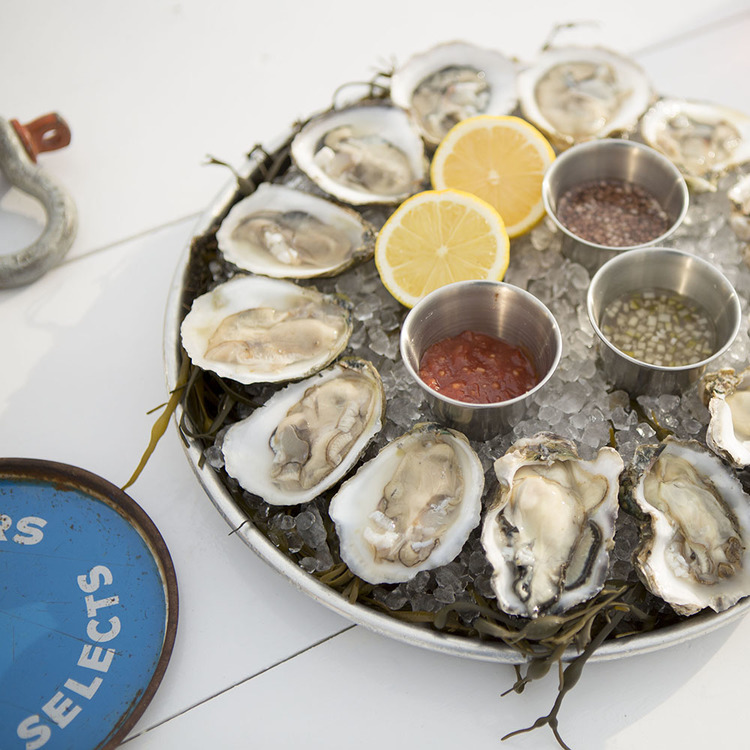 To finish this summer-perfect date night, we both jumped at the chance to get a lobster roll. I've tasted my fair share of lobster rolls, I mean we literally just returned from Cape Cod, and I have to say that this was one of my favorites. It was deliciously creamy and crunchy in all the right ways. The side of chips also helped us finish off our wine and beer before we headed home for the night.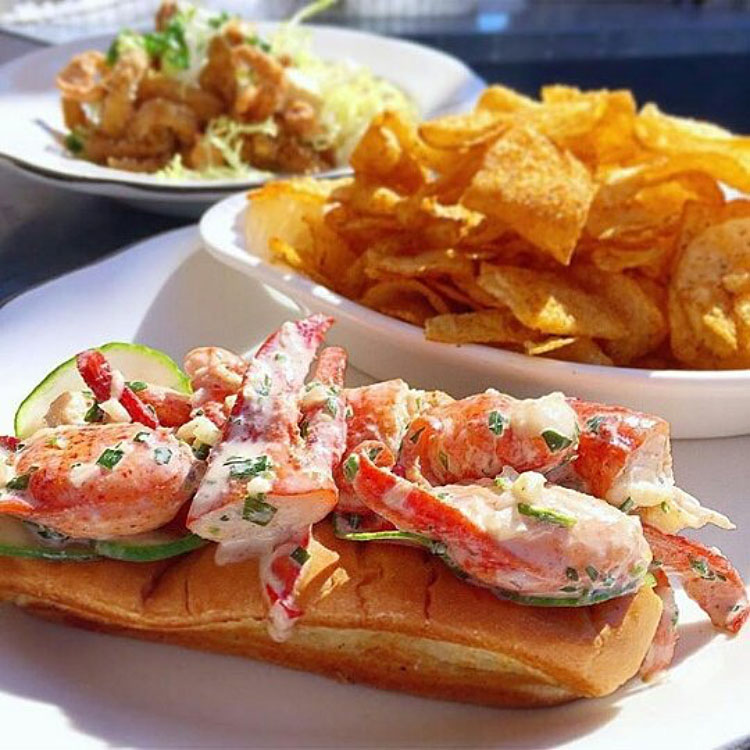 I highly recommend you trying out Grand Banks ASAP! Going on a weekday definitely made a huge difference since we didn't have to wait on a line to get on the actual boat. On summer Fridays and weekends I've seen a line that wraps around the Pier, so this is your warning!