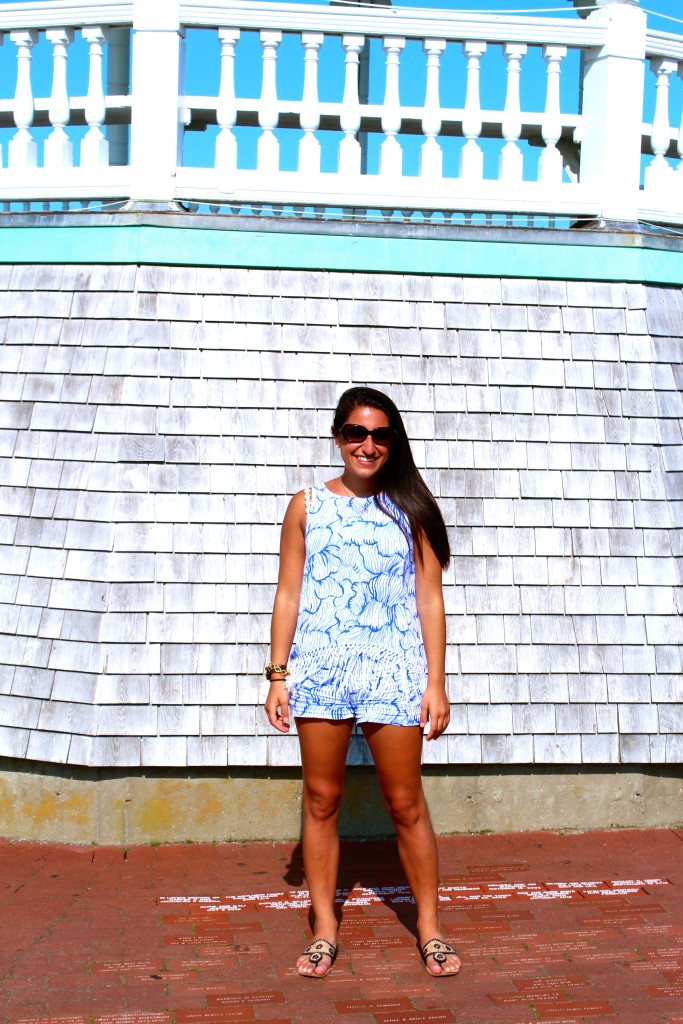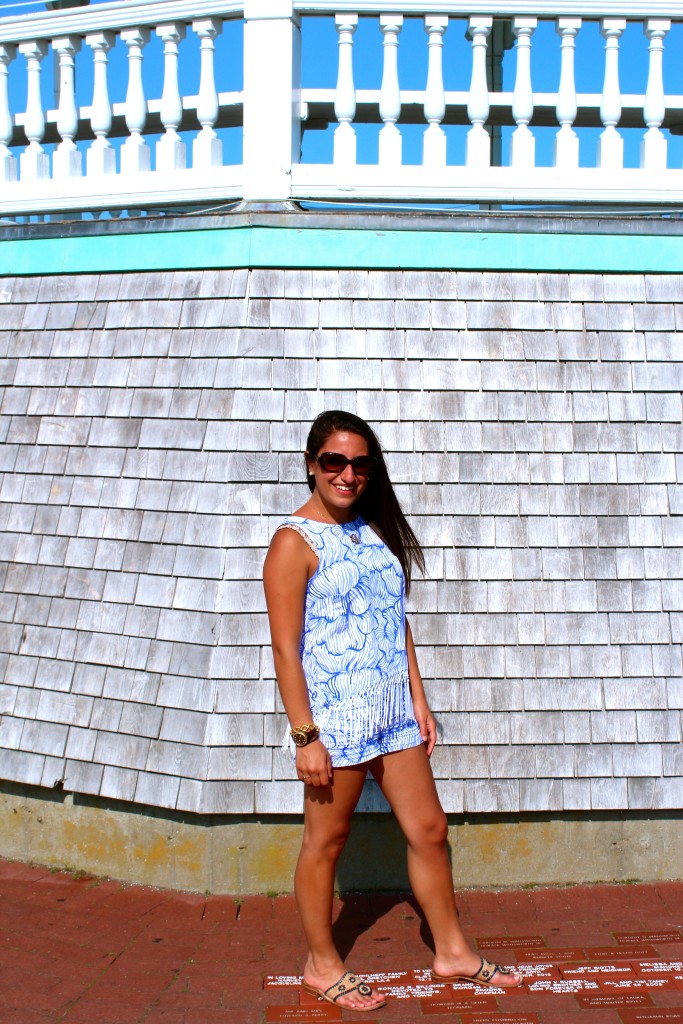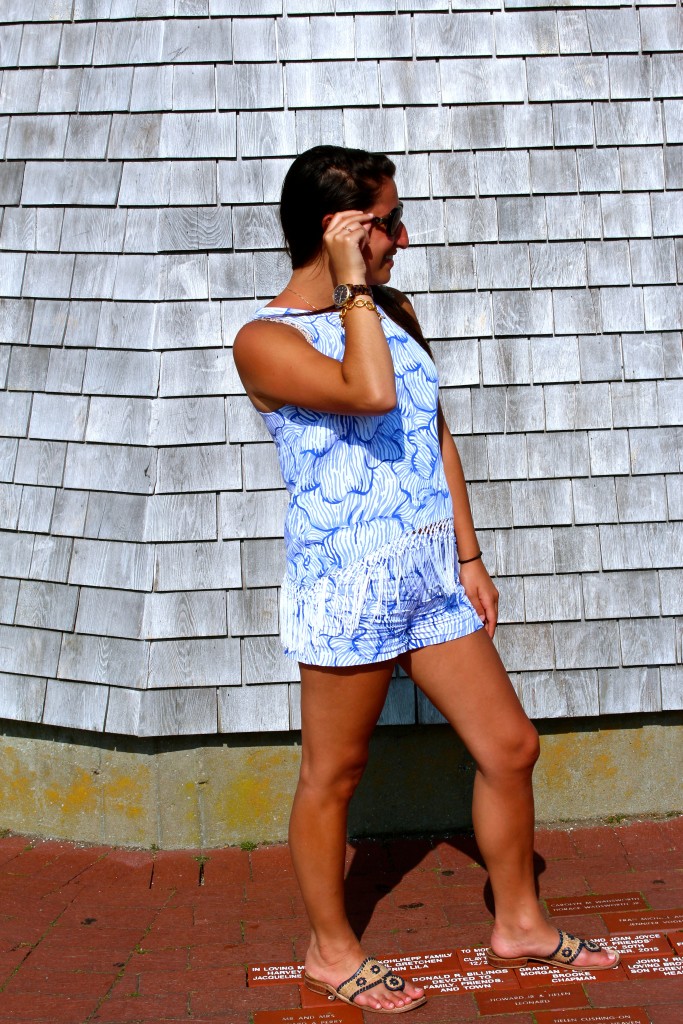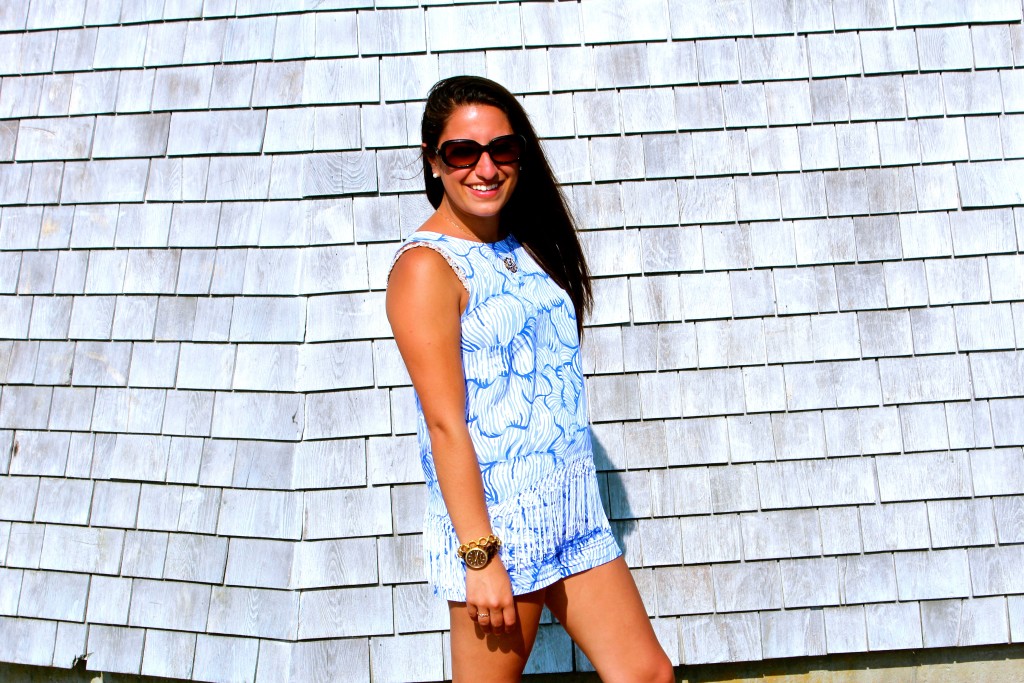 Tank (Lilly Pulitzer) | Shorts (Lilly Pulitzer) | Sandals (Jack Rogers)
Watch (Michael Kors) | Sunnies (Chanel)
Back to work today after a week very well spent in New England. It's hard to believe this dream of a weekend is already over, but I'm so happy I snapped a few photos to treasure these memories forever. This particular day was spent on Martha's Vineyard, which is GORGEOUS!
Knowing that this was going to be a chock-full day of exploring (we left the house at 7 AM), I wanted to be comfortable and cool. I choose this adorable Lilly Pulitzer shorts set because it was an effortless way to look put together, stay cool, and still tap into the nautical flair that pairs perfectly with Martha's Vineyard. I'm so happy to say that it was a perfect choice. I seriously felt like I was wearing pajamas all day (which was perfect when I found the town green in Oak Bluffs and took a little power nap), but was still appropriate for dinner that night with Tom's parents.
I wish I had more time to explore on the Vineyard, but we quickly explored four of the six towns. We had absolutely no plan when we arrived on the Vineyard, so we rented a Jeep Wrangler to explore as much of the island as possible. First, we headed over to Edgartown, which was definitely my favorite town that we visited. If you are looking for a quintessential New England town this is your place. It is right in the harbor and you can find classic New England-inspired shopping like Vineyard Vines as well as AMAZING antique shops.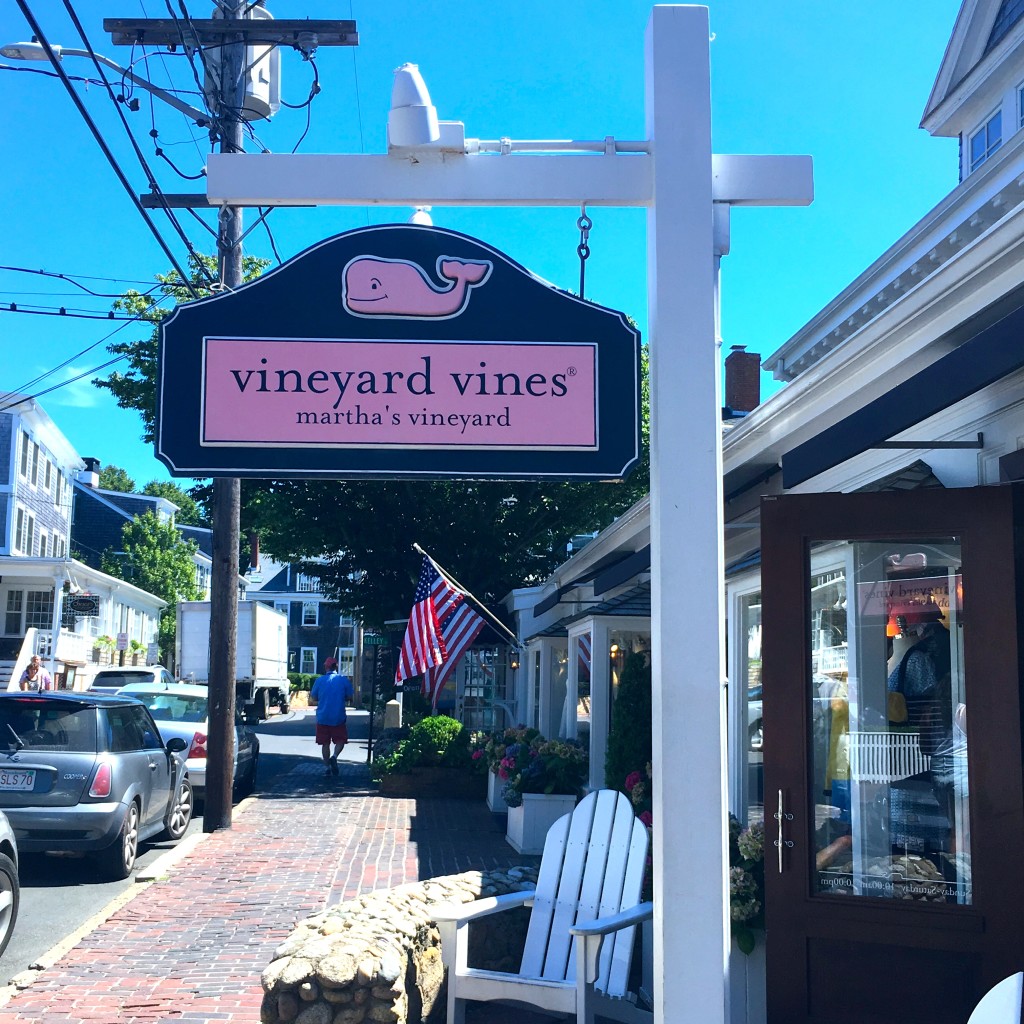 Next, we made our way to Aquinnah Cliffs that were absolutely breathtaking. I've seriously never seen anything like these and my photos can't even do them justice!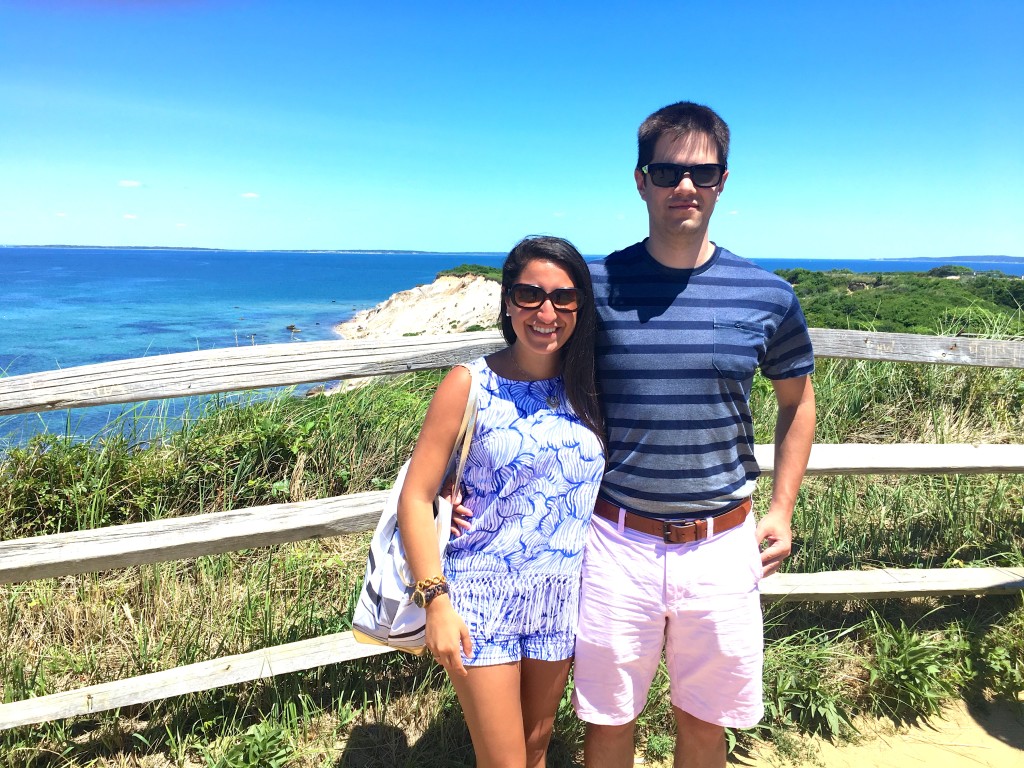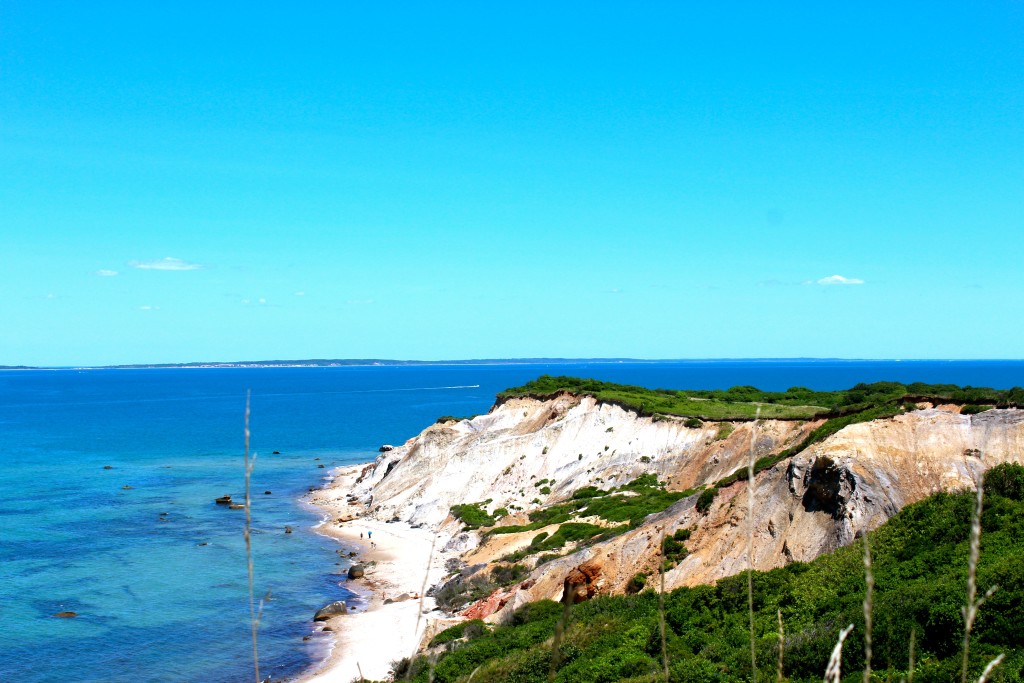 Next, we made our way to Vineyard Haven, which is another adorable but a bit more understated town on the water. Vineyard Haven was definitely quieter and more homey, but still included gorgeous harbor views. Next time I visit, I hope to take one of these sailboats on!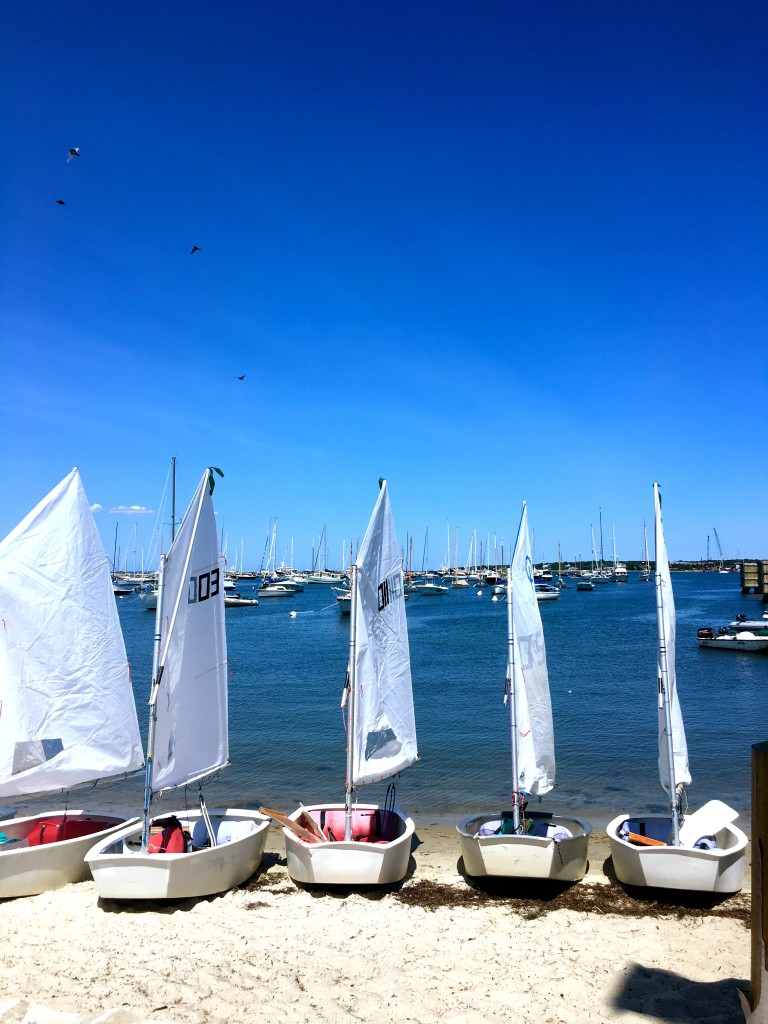 Lastly, we spent the rest of the day in Oak Bluffs. This is right where the Cape Cod ferry comes it so it was definitely the most bustling town we visited. While we were exploring, we hit up the most adorable Gingerbread House village, which is a community of victorian-style homes that are each decorated and designed differently. They were all gorgeous and owning one is now a life goal.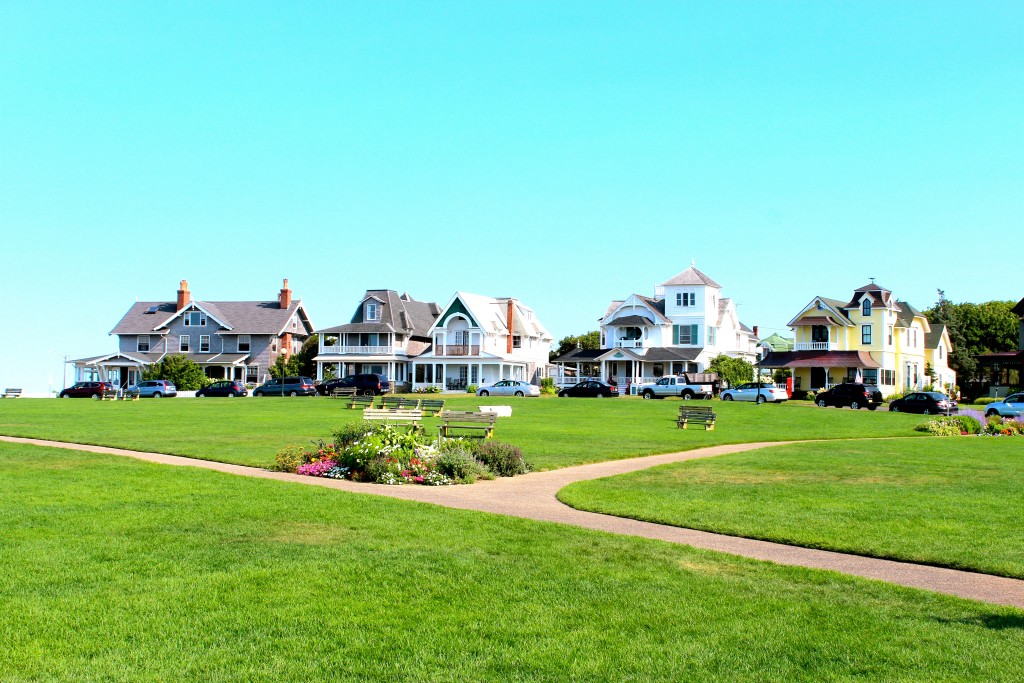 After exploring the village, we spent the remainder of the night right on the dock at a bar called Sand Bar. It was exactly what you want for a Vineyard bar, sand, fun, and a great playlist. We're hoping to make another trip back to the Vineyard VERY soon, so I'd love to hear your recommendations!