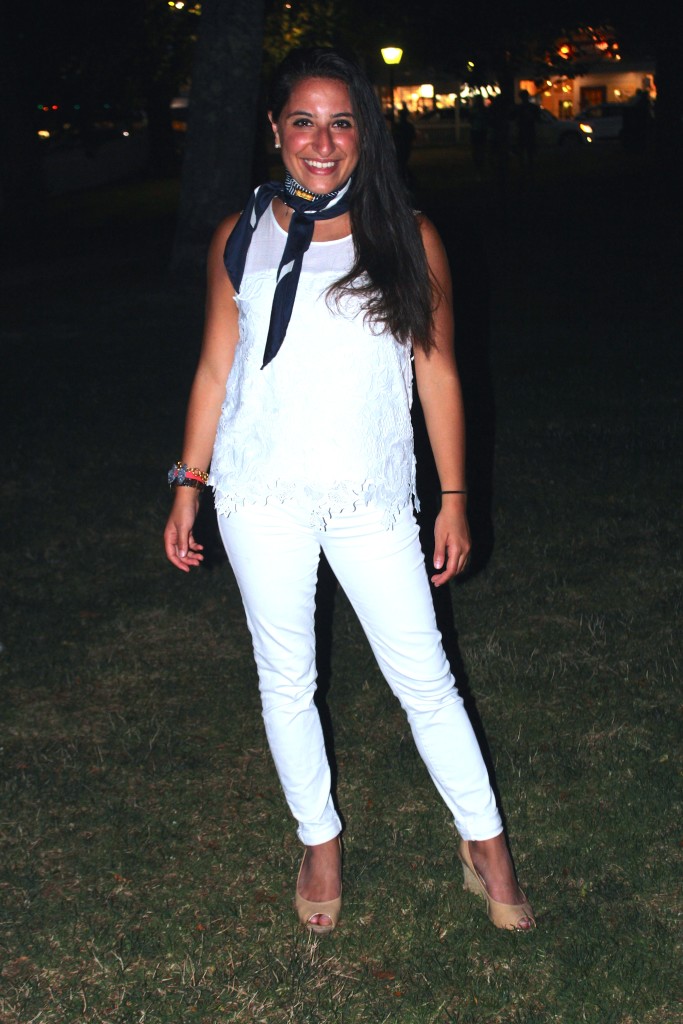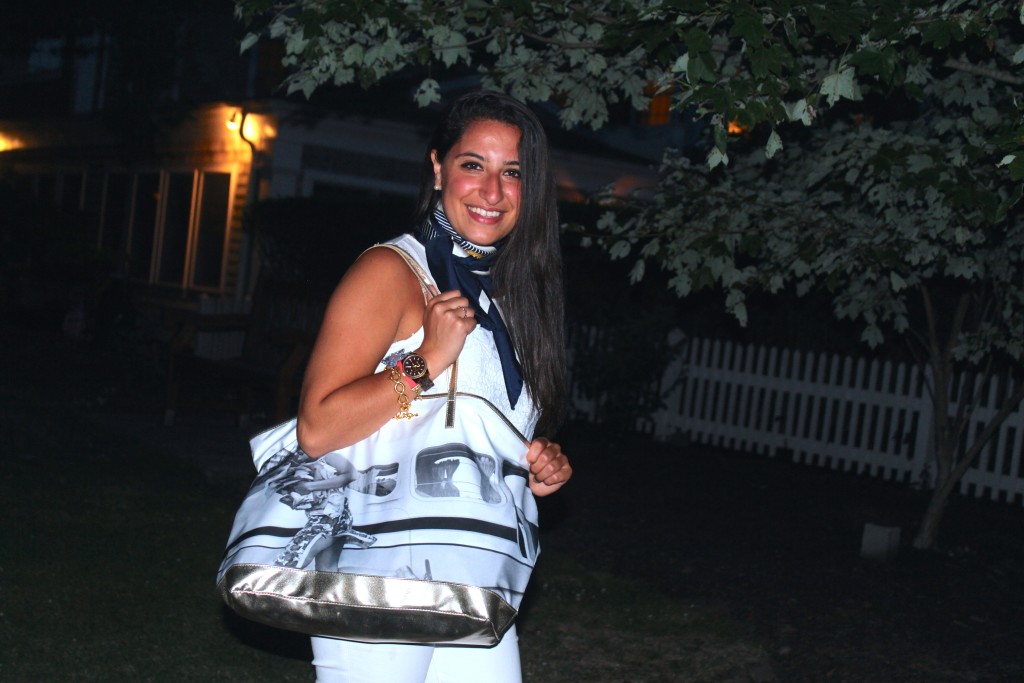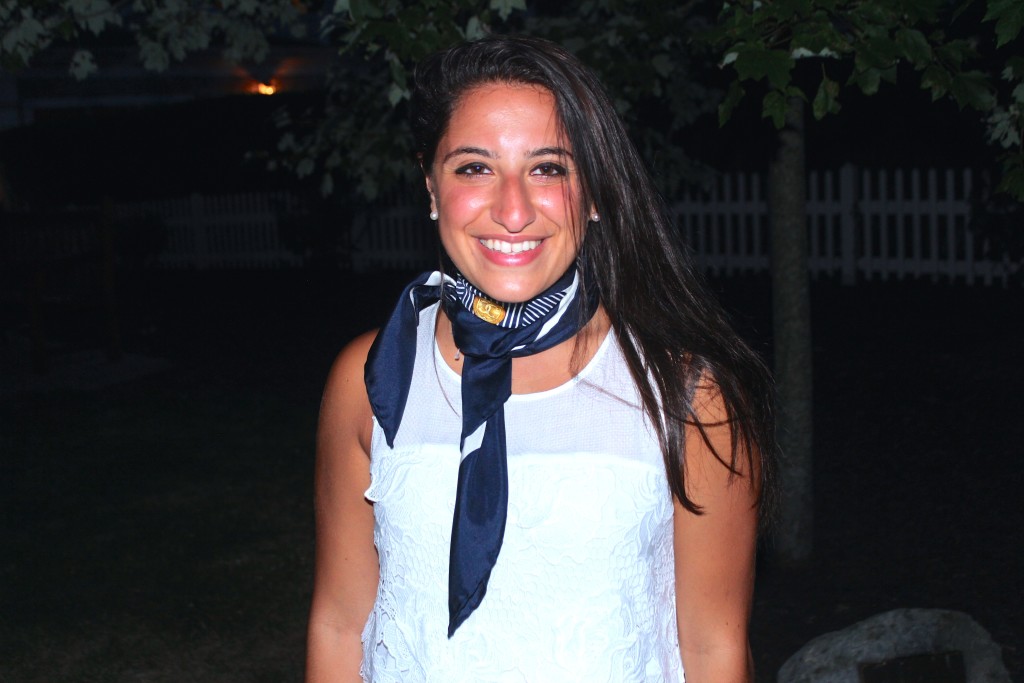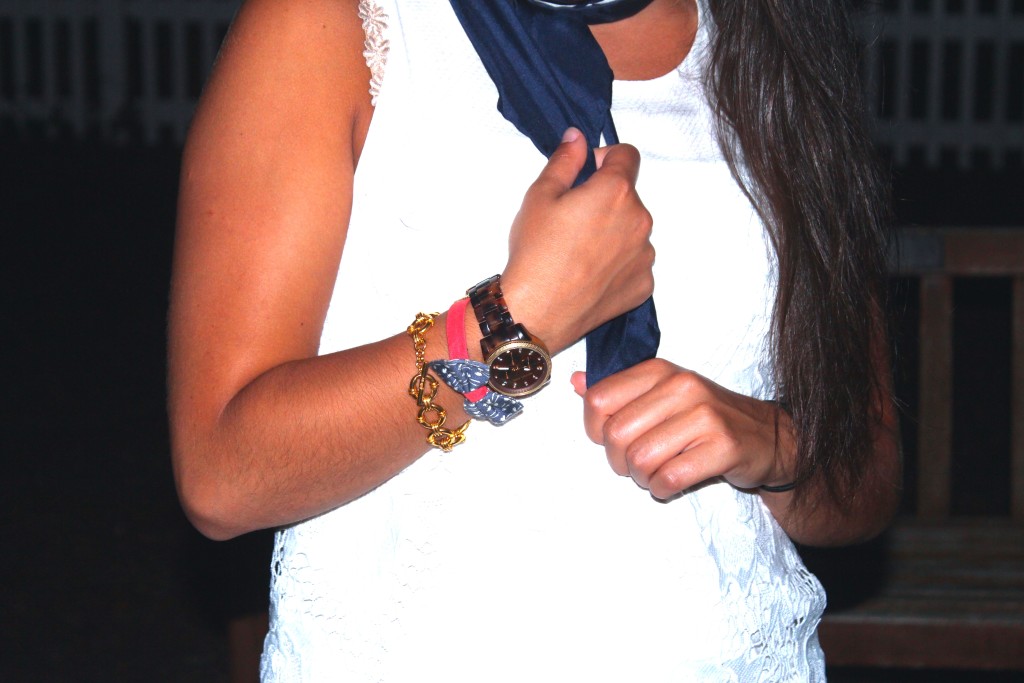 Top (Anthropologie) | Jeans (J.Crew) |Scarf (Chanel) | Bracelet (KJP) | Bracelet (Julie Vos) | Watch (Michael Kors) | Wedges (Lilly Pulitzer) |
We're midway through the week and midway through our Cape Cod getaway. I can't believe we're already to Wednesday, it seriously feels like we've just arrived.
Over the weekend, I wore this ensemble to dinner at the Chatham Wine Bar & Restaurant right on the outskirts of the main downtown area. Get the lobster gnocchi, you definitely won't be disappointed. It was a bit overcast and I knew it was going to get a bit colder into the night, so I went with white jeans— my breezy summer go-to. Wearing all white is always risky in my extremly clumsy life, but seemed appropriate for this chic summer beach town.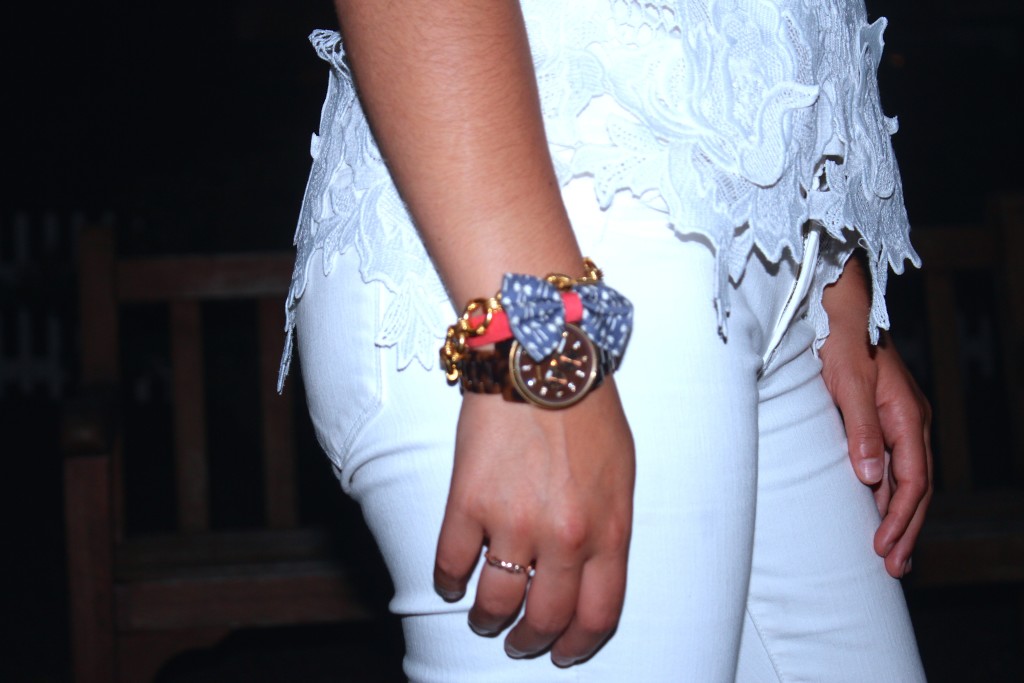 Of course, pairing this all white ensemble with navy made me love it even more and brought some texture into the outfit as a whole. Not to mention this lace top that I've had on repeat since January. I seriously have never had a top that was so transitional than this one. In the winter I wear it with a Peter Pan collar and in the summer I wear it with nothing. I dress it up with a skirt for work but pair it with jeans for a night out on the town. I have to say, it has become one of my favorite tops of all-time.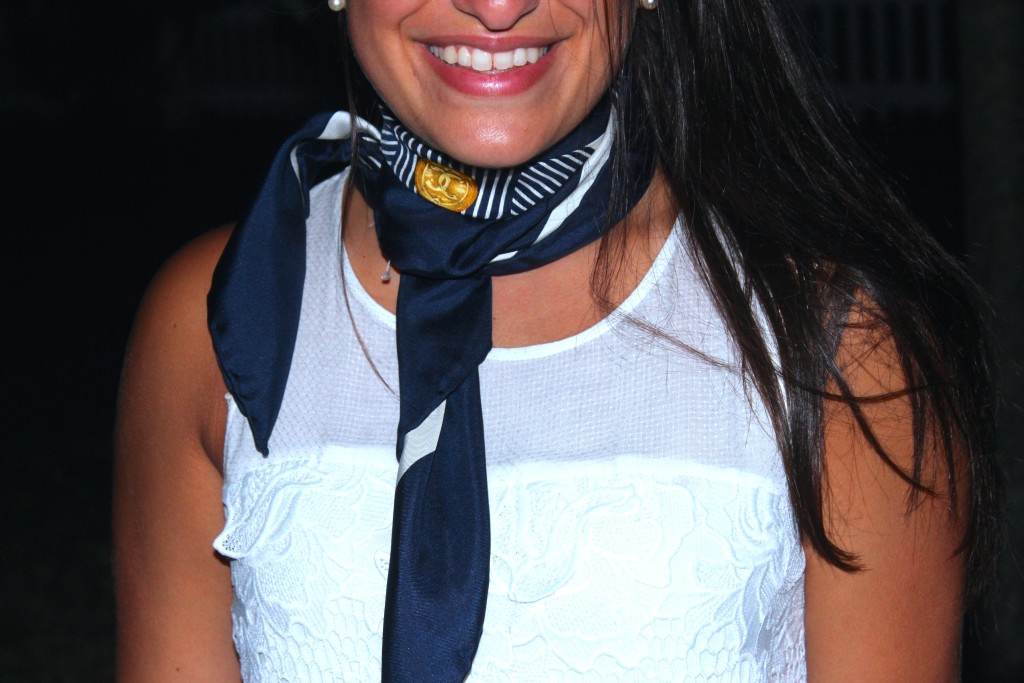 I totally didn't think I could pull off the necktie and I've been avoiding it for months. However, when in Cape Cod, I had to act like Jackie O and give it a whirl. I'm happy I did because I have to say that I'm obsessed. This look is absolutely timeless and I'll definitely be recreating it when I get back to city. After I stock up on an unlimited supply neckties!
Stay tuned for a tutorial on how to tie a necktie on the blog soon!