Dress (Lilly Pulitzer) | Shoes (Jack Rogers)
Yesterday we spent a day in Provincetown, which is only an hour or so from where we are staying in Chatham. I haven't been to PTown since I was a kid, so it was great to back in this quintessential beach town as an adult.
We arrived around noon and headed right to Surf Club for lunch. You know I'm all about the lobster rolls, so naturally I went for the lobster section on the menu and went with the Lobster Avocado wrap and it was more than amazing. Combining my two favorite things, I couldn't go wrong!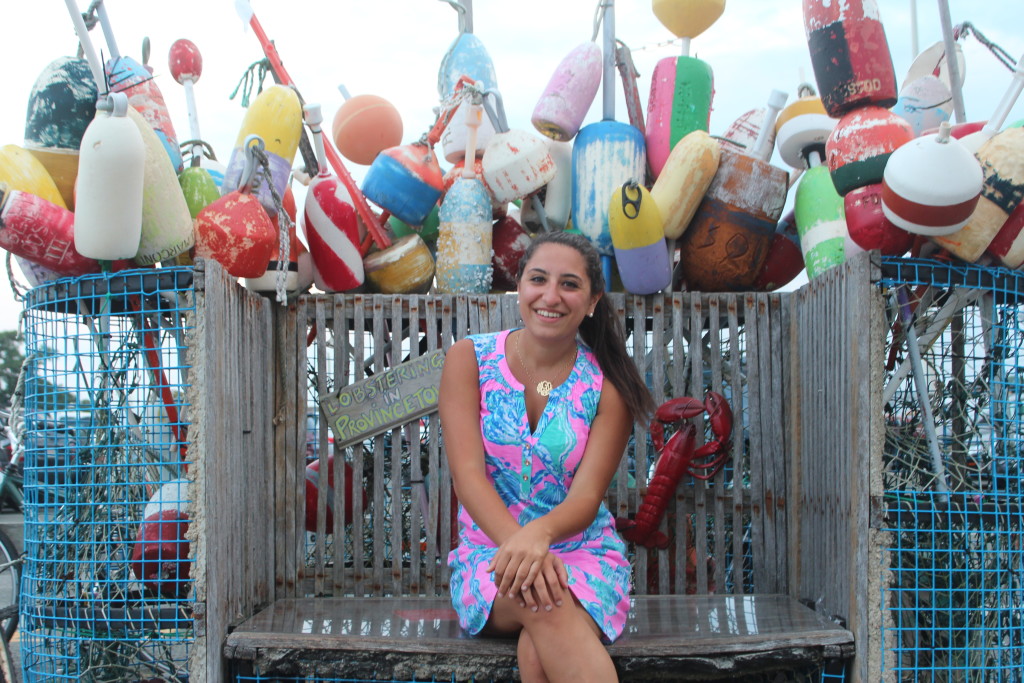 After lunch, we spent the entire day walking in and out of the adorable shops and up and down the pier enjoying the sunny day that met us in PTown. Tom and I even made the trek up to the Pilgrim Tower Memorial. Needless to say, we did A LOT of walking. My favorite part was the pier, it was absolutely breathtaking with the gorgeous sailboats coming in and out of the harbor I could have seriously stayed there all day.
At the end of the day, we finished off with some beers and oysters overlooking the harbor at Pepe's. If you are looking for a view and some delicious seafood, this is your spot.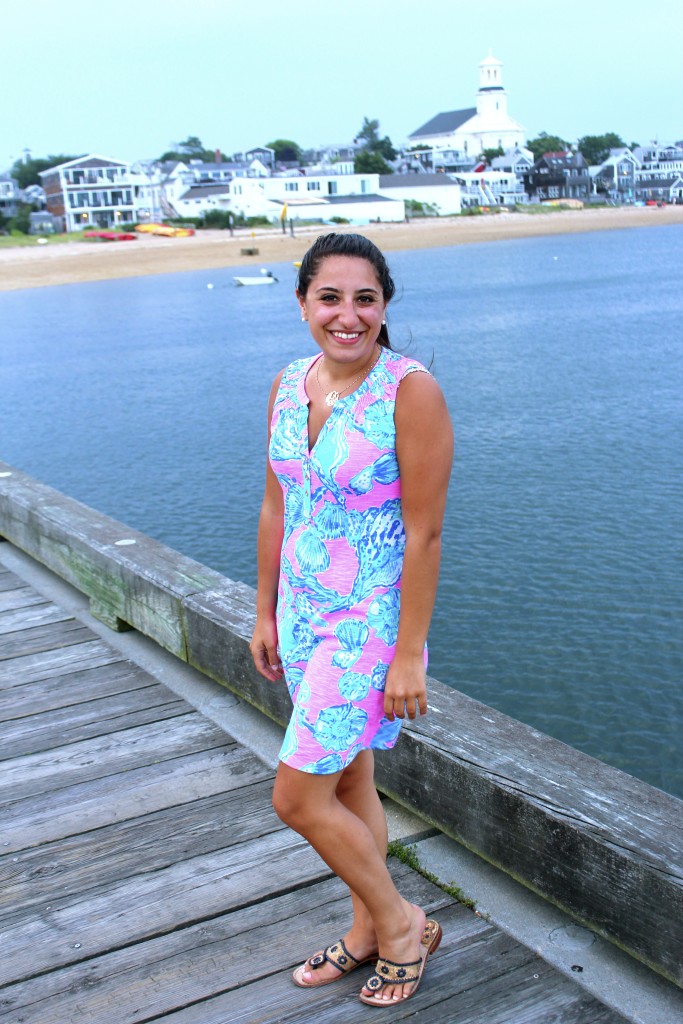 Dress (Lilly Pulitzer) | Shoes (Jack Rogers)
So let's talk about what I wore. Yesterday was incredibly hot and I knew we were going to be walking a lot, so I went with this super cool, cotton Lilly dress. This print, Barefoot Princess, may be my favorite from Lilly's 2016 summer collection. It pairs perfectly with a dark tan and definitely taps into those summer neon hues.
Another reason I wore this dress is because I knew it was transitional. Knowing that we'd be spending the entire day in PTown, I wanted something that was appropriate for the daytime, but also good for dinner in case we hit up somewhere nice. I kept this look super casual, but it can easily be amped up with a pair of wedges or even a fancier pair of sandals. Add some gold accessories and you have your nighttime outfit.