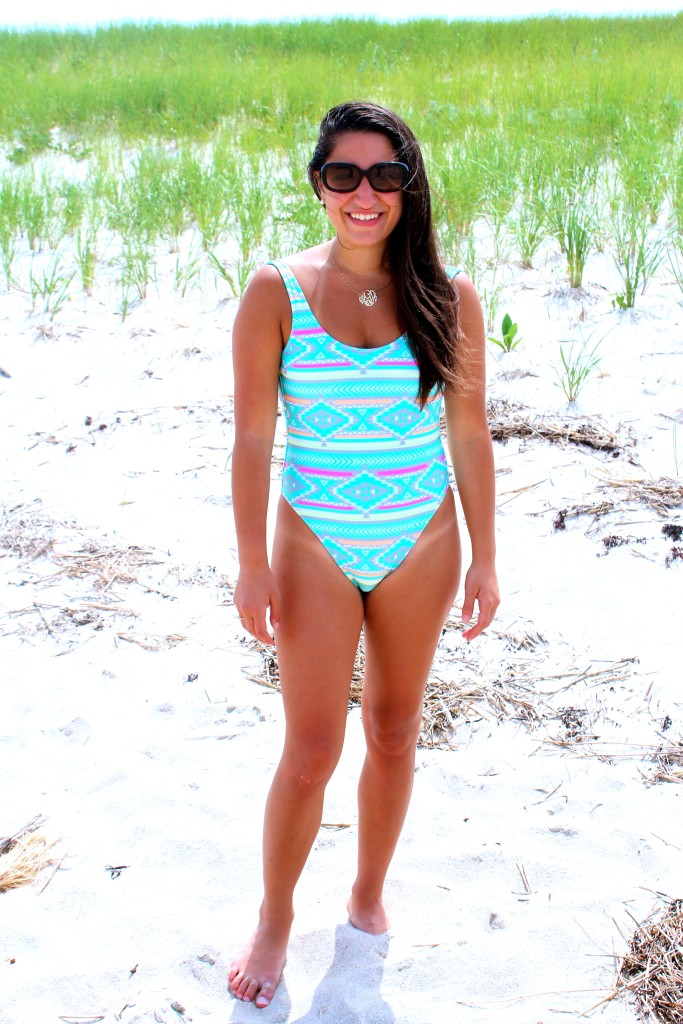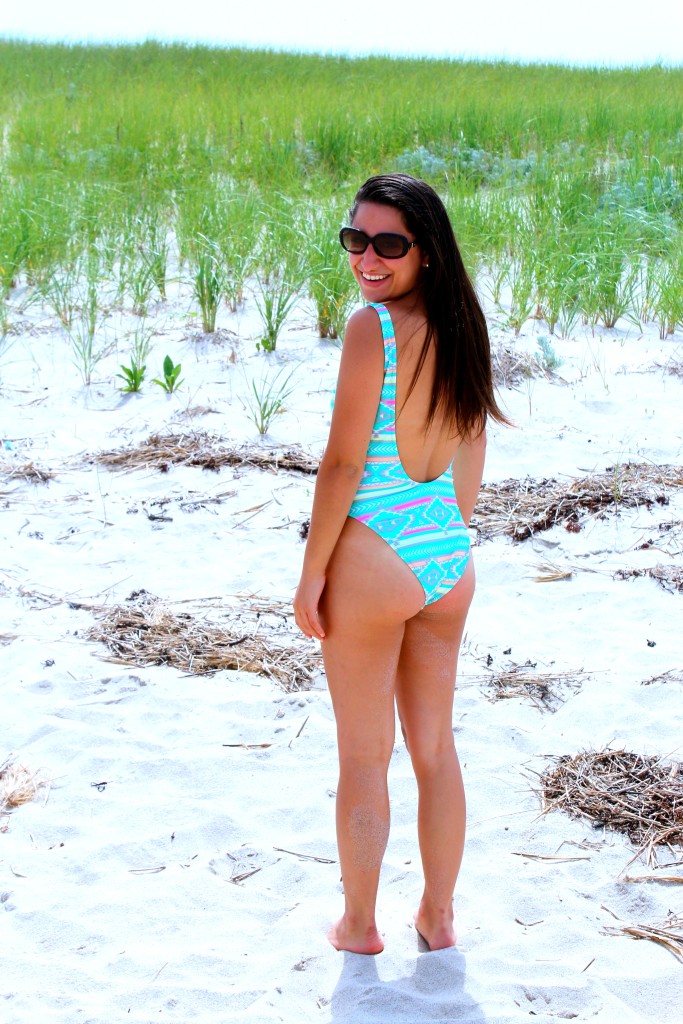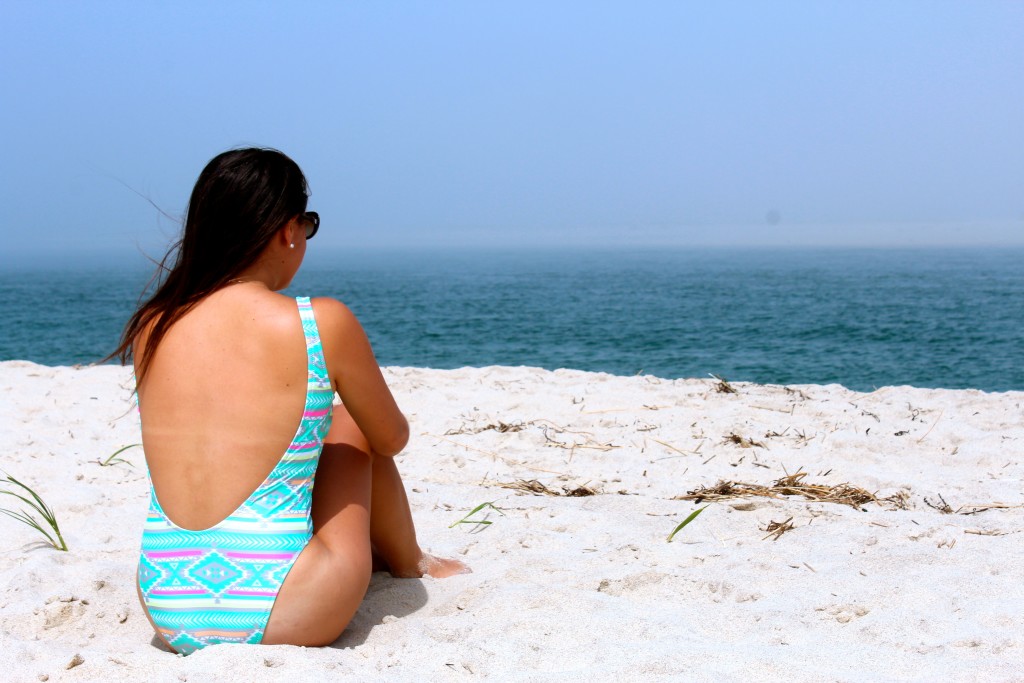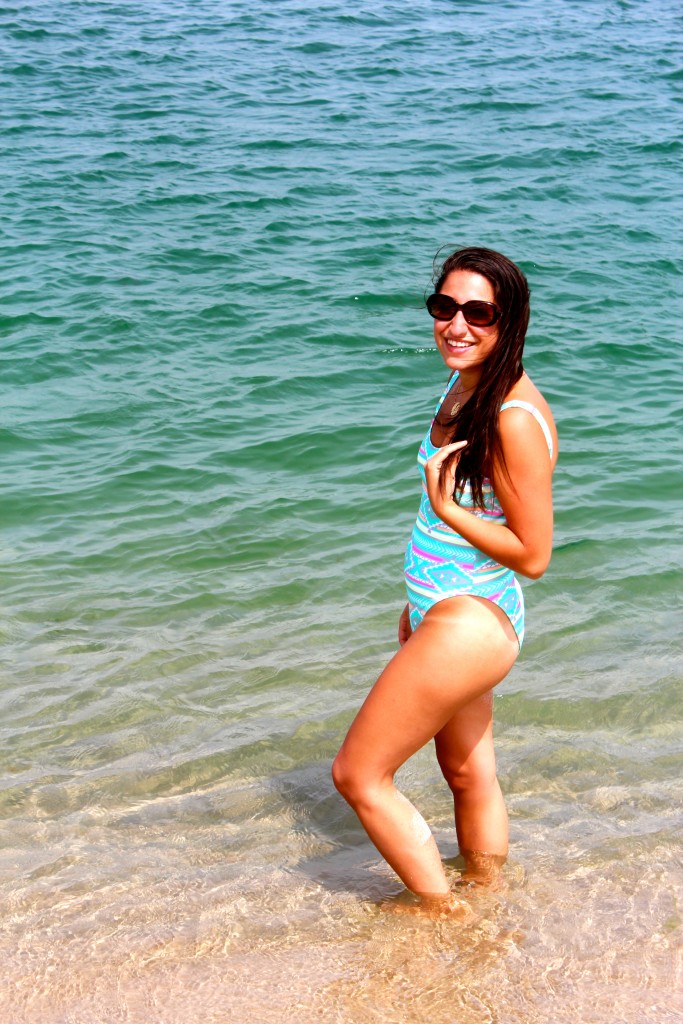 Bathing Suit (Chubbies)
Happy Monday! For the first time in a very long time, I'm on vacation for a full week in Cape Cod. Though our first day was a bit overcast the forecast has sunny skies until Saturday, so I'm ready for some much-needed sun and relaxation.
An overcast day is perfect for a one piece bathing suit. For those who don't frequently wear one pieces like myslef, you don't have to worry about akward tan lines and it is a bit warmer for the subtle breeze and lack of sun. At least, this was my rationale.
I was SO self conscious about wearing this bathing suit to the beach. In fact, when I first received it in the mail I instantly thought about returning it because of how high cut it is. However, my sister convinced me that I had to keep it and wear it in Cape Cod.
Like anything else, when you are not used to wearing a specific style it feels akward, but after having this baby on all day I started to feel a lot better in it. I felt the back was cut too low, the sides too high and that overall it wasn't fitting me right. BUT, I realized that it wasn't the bathing suit it was my own conservative menthality that had me thinking that these parts of my body didn't look good because I don't usually expose them this way. Once I came to this conclusion, I went from not wanting to take my cover up off to laying around in the sand because I didn't have to worry about getting uncomfortable sand burn.
After finally feeling comfortable to take off my cover up, and the extra pair of shorts I brought, I realized that this is exactly what the Chubbies brand stands for. Feeling comfortable in your skin.