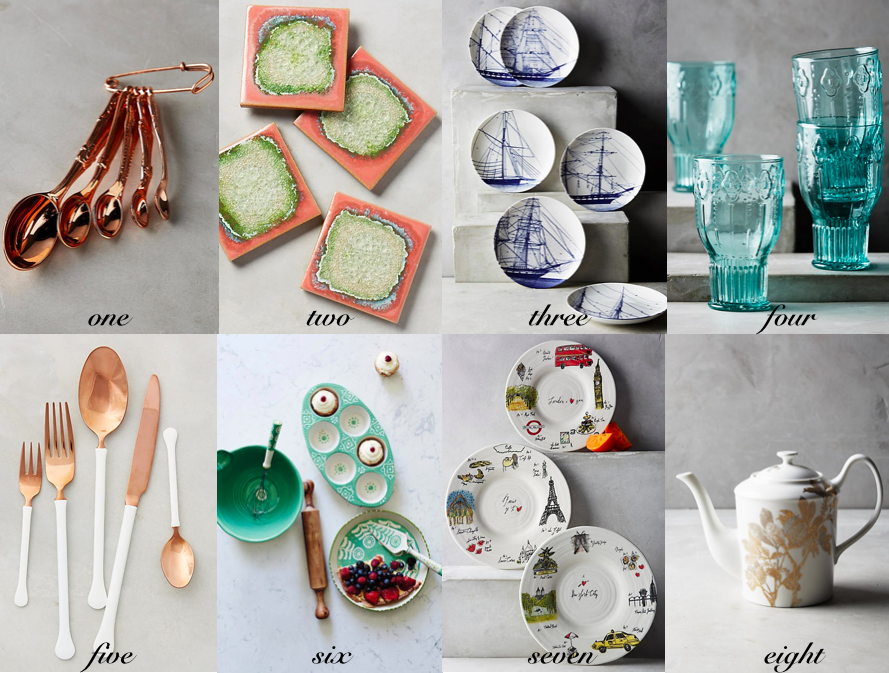 Bridal shower shopping this past weekend got me drooling over some of Anthropologie's latest home pieces. This store is seriously my wonderland, from the ornate furniture to the adorable kitchen pieces I can never decide what to actually buy because I love it all.
Focusing on their kitchen department above, the options are seriously endless. If you're looking for a unique piece like a pitcher or a serving dish this should be your first stop. If you tend to have feminine flair or sway more hipster, Anthropologie has something just perfect for you. With more than reasonable prices, you can even make some of their plates and glasses your every day pieces. I legitimately long for the day when I eat off copper silverware every day and drink from embossed glass.
I've already picked up a pair of these coasters, so updating my kitchen one step at a time. I think I might need to go for that silverware soon, thoughts?! Too much?