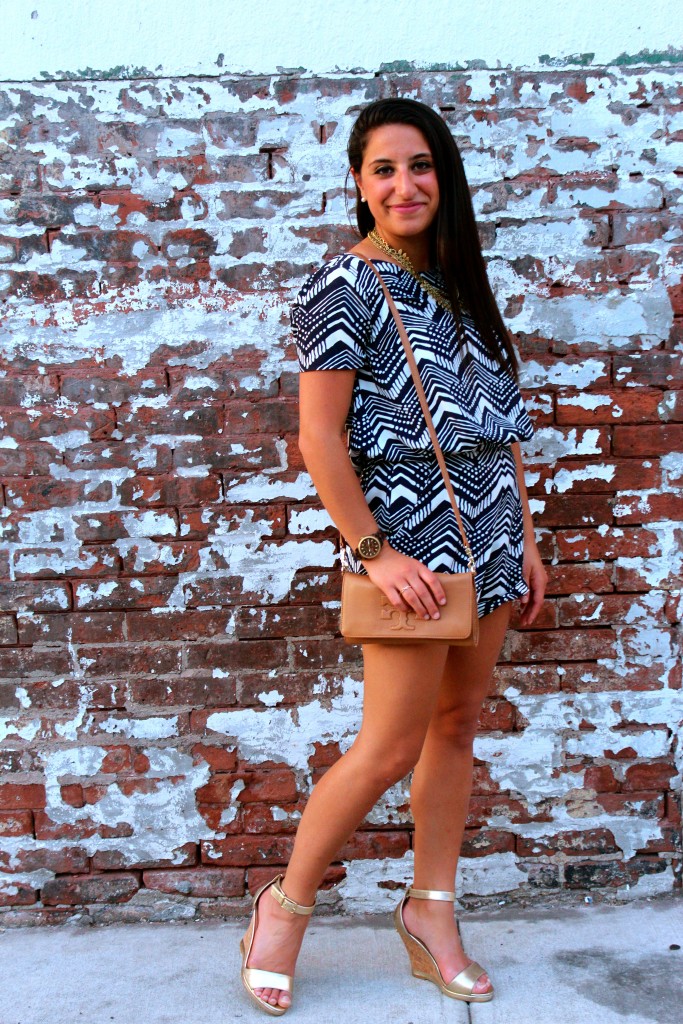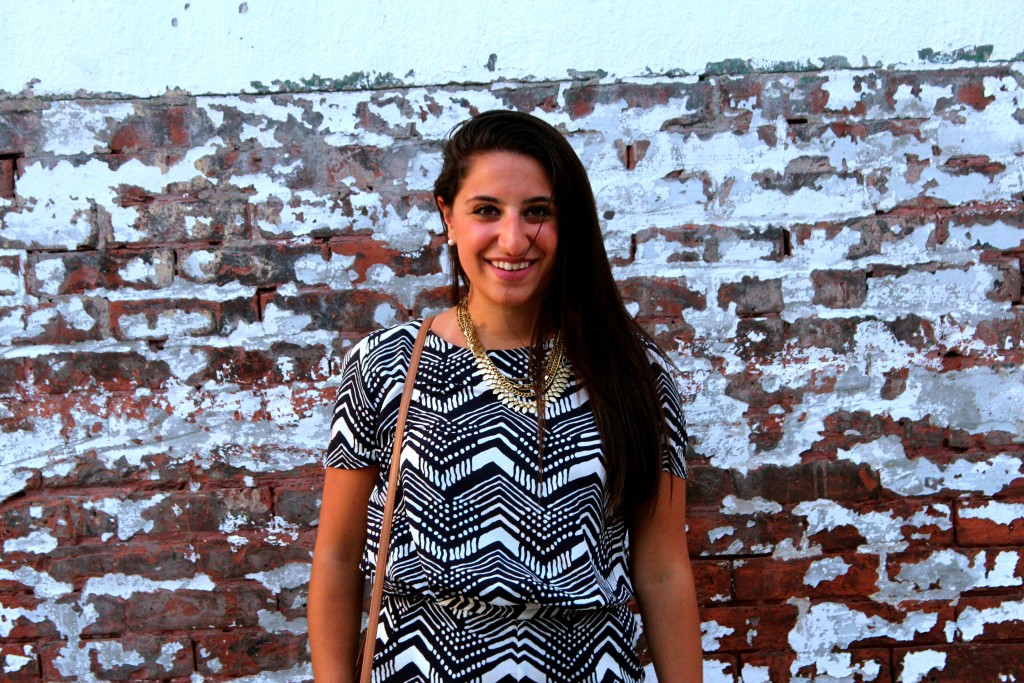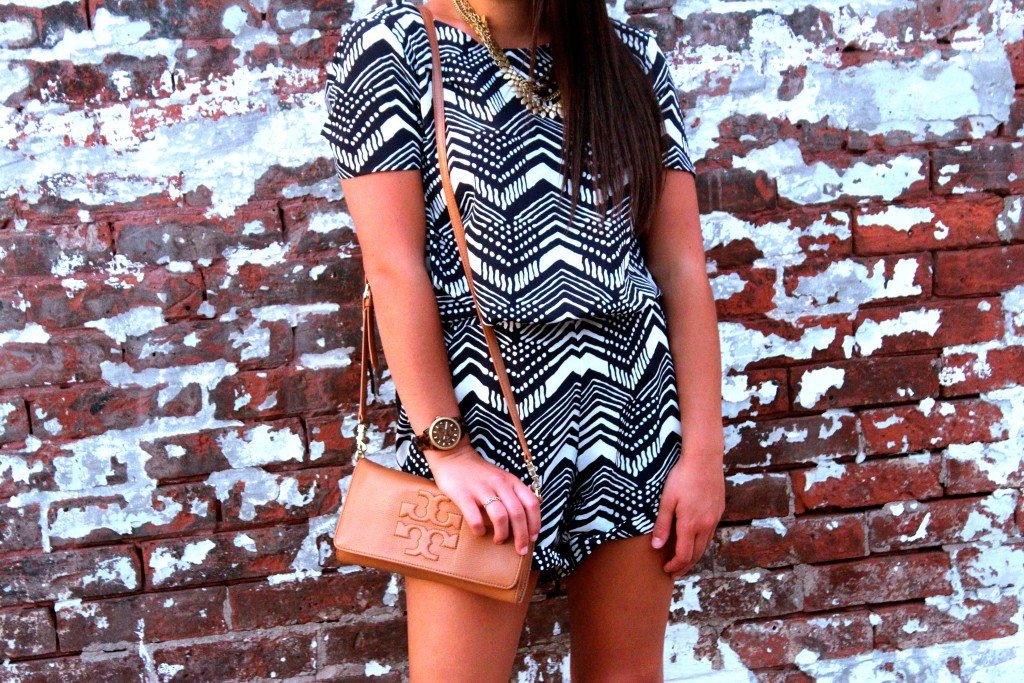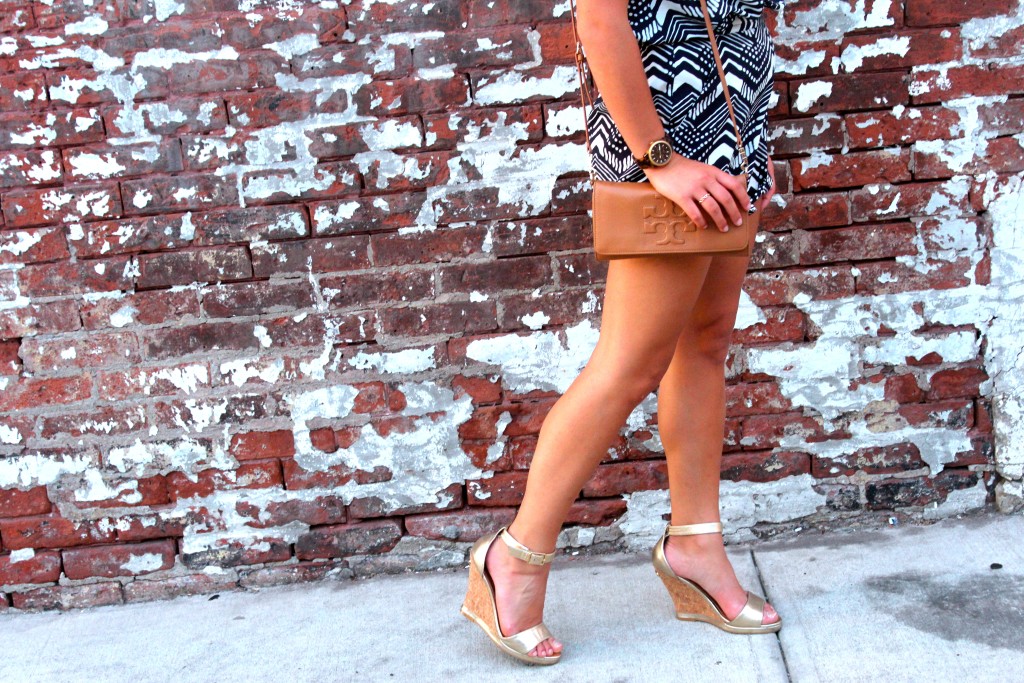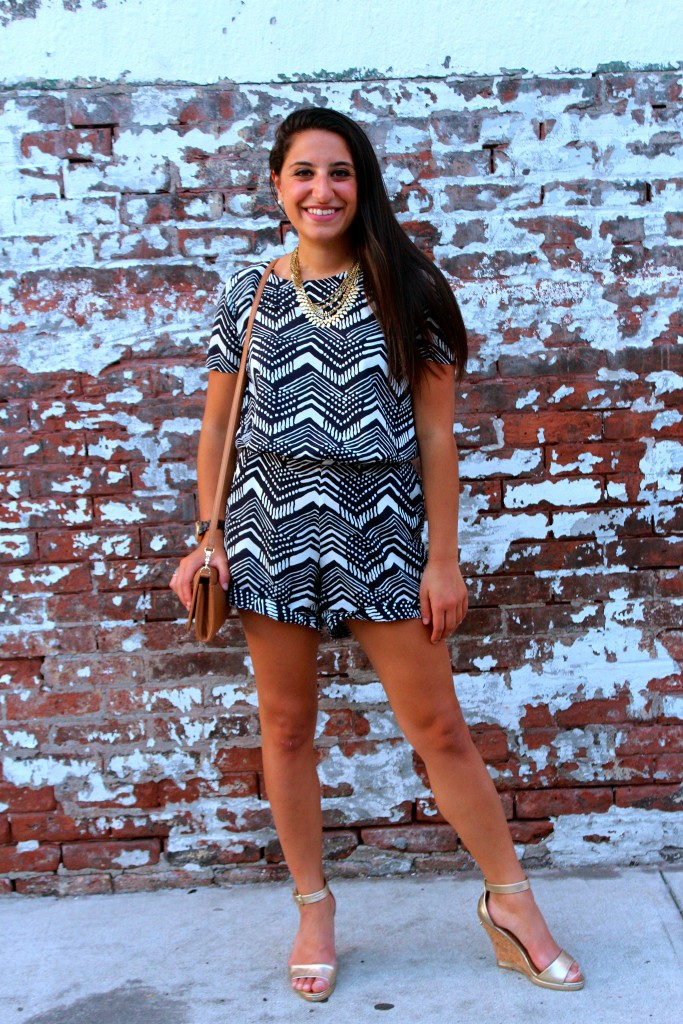 Romper (J.Crew Factory) | Shoes (Lilly Pulitzer) | Bag (Tory Burch)
Necklace (Stella & Dot) | Watch (Michael Kors)
Dressing in summer is so much more fun, don't you think?! Dresses, skirts, rompers are SO much better and easier than my typical jeans in fall and winter. Like dresses, rompers become a go-to during the summer months. There is something about not having to style or accessorize, which pairs perfectly with the carefree mindset of summer.
I picked up this J.Crew Factory romper back in May and it has already served me well. From wearing it at my Leukemia & Lymphoma Society fundraiser to wearing it to work, it serves many purposes. Pairing it with a pair of strappy gold wedges makes it perfect for a summer night out in NYC or the Hamptons, but with a simple pair of Jack Rogers it is easily ad agency appropriate.
It is seriously an art to find pieces that align with both my personal fashion and this city's trends. This unique Aztec print romper is definitely not my usual style, but the navy and white color combo amps up the prep. Navy and white is easily my favorite color combination all year long, but I definitely fall even more in love in the summer months. I love that I can literally pair any color accessories with it. From gold like these shoes, to neutrals like this bag, and even a pop of color; I can't stop wearing navy and white.
Above all, I love making gold my neutral and trust me if I had a metallic gold bag, you'd see this through and through. Nevertheless, I choose my Sutton Stella & Dot necklace and my Lilly Pulitzer wedges to do the trick. How are you wearing your summer navy and white ensembles?!