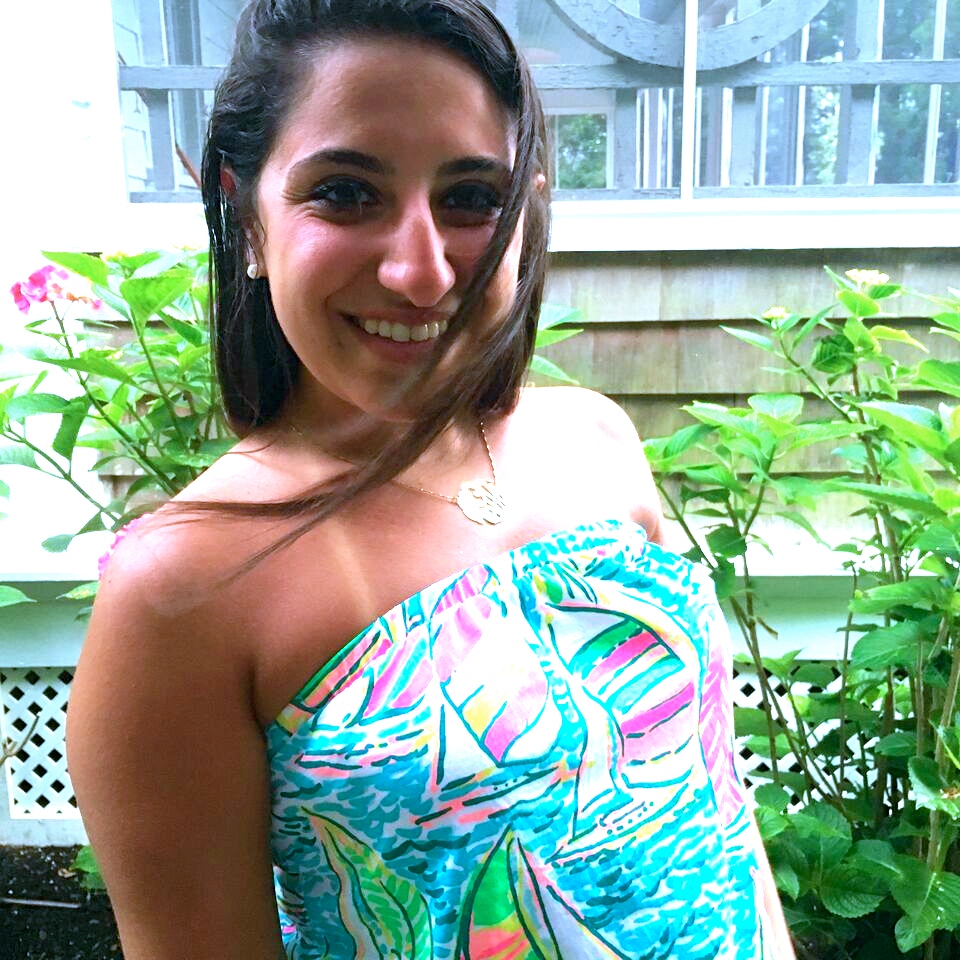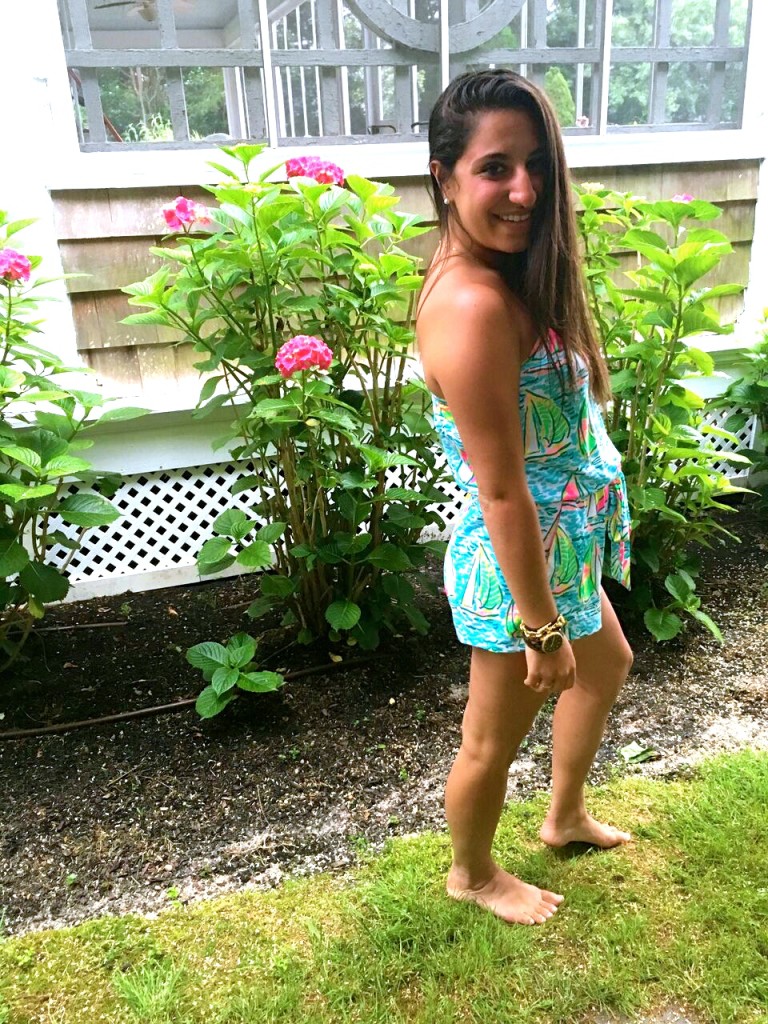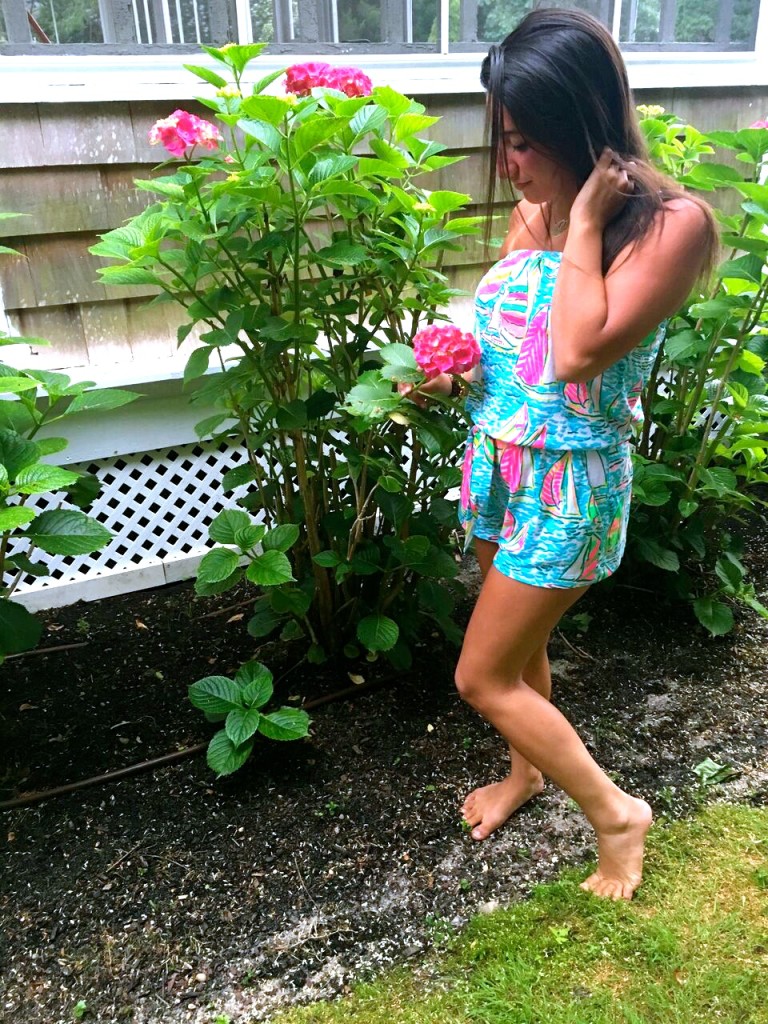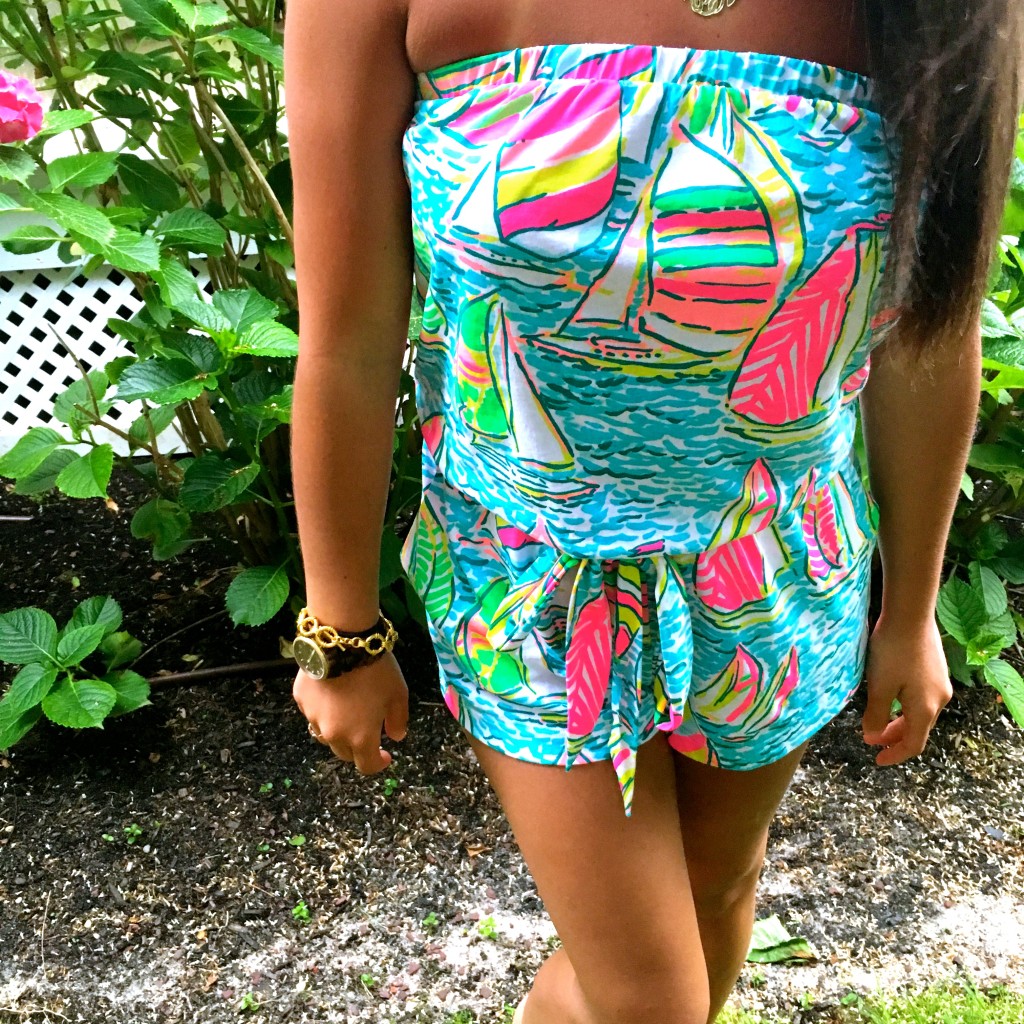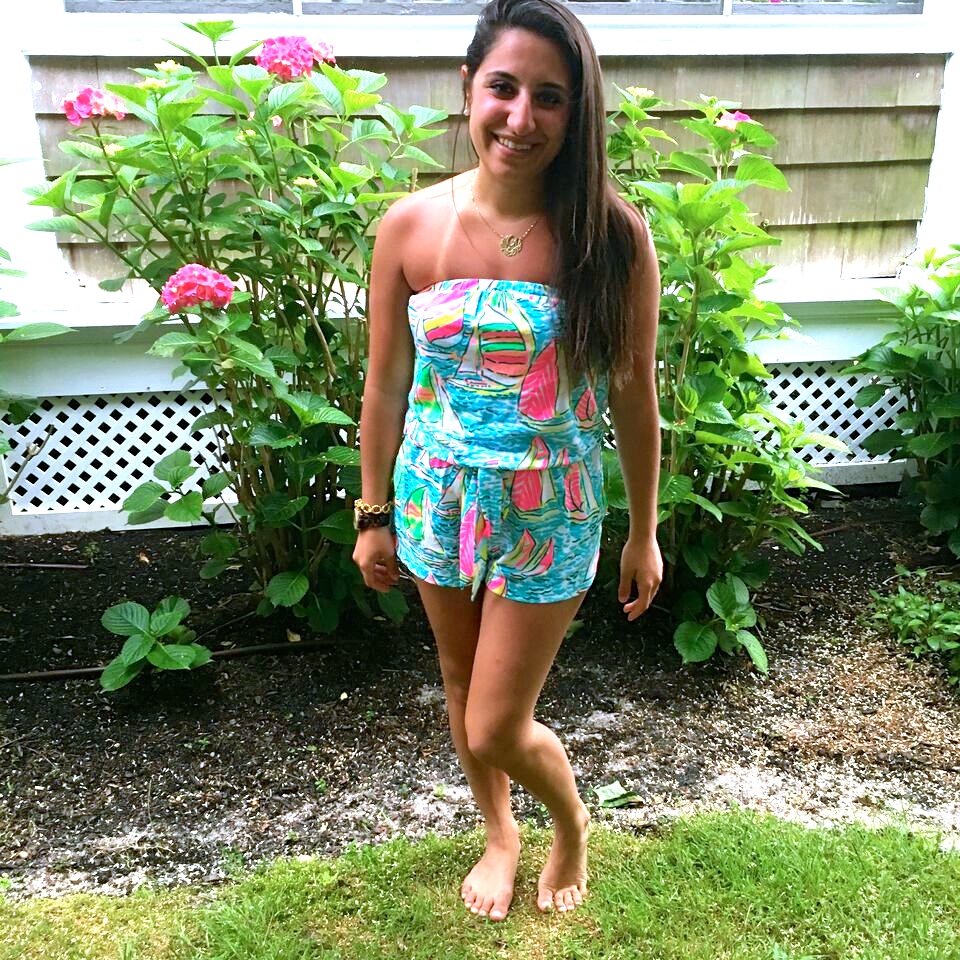 Romper (Lilly Pulitzer) | Watch (Michael Kors) | Bracelet (Julie Vos) | Monogram (Marley Lilly)
The day is finally here, the day I share my You Gotta Regatta purchase! If you've been reading along this summer, you'll remember my post earlier in June when Lilly announced that You Gotta Regatta will be returning for round 2! I've always been obsessed in with this print since I worked at Lilly Pulitzer back in summer 2012!
I thought nothing could get better than my You Gotta Regatta shift dress, but I was so wrong when this romper came along. This romper plays some serious double time. I've only owned this baby for about a week, but I've worn it on multiple occasions. Two weeks ago, I wore it to brunch and rooftop drinks in the city and this past weekend I wore it as a beach coverup. It really is whatever you make of it!
Though it is made of cotton, the material is quality enough to be appropriate for any daytime activity. I personally found it the perfect piece for a hot, sticky day spent in the city. Not once did I feel underdressed or too beachy, which is usually easily done in Lilly. Pairing the romper with my tortoise Michael Kors watch and a glamorous Julie Vos bracelet brings this nautical look up a notch and makes it perfect for brunch or shopping. Pair it with some wedges and you might just get away with wearing this baby out for dinner…don't tempt me (it will happen)!
On the flip side, this was also a great option to wear poolside while I was hostessing in the Hamptons on Sunday. Even though I was enjoying a day in the sun, I wanted to remain put together and organized, and looking my best always makes me accomplish that! I knew I couldn't go wrong with this romper. I was super comfortable and cool for the multiple trips in and out of the house and up and down to the beach.
So I know what you're thinking, how gross of me not to even wear shoes! BUT, if you're not galavanting around the backyard, is it even summer at all? All kidding aside, this is a tricky dress to accessorize so you have to be careful. For my day spent in the city, I paired this romper with a classic navy & cork Jack Roger to keep it simple. I can also see myself pairing it with a pair of neutral sperry's in the near future!