"This post was sponsored by Vera Wang Fragrances as part of an Activation for Influence Central. I received complimentary products to facilitate my review."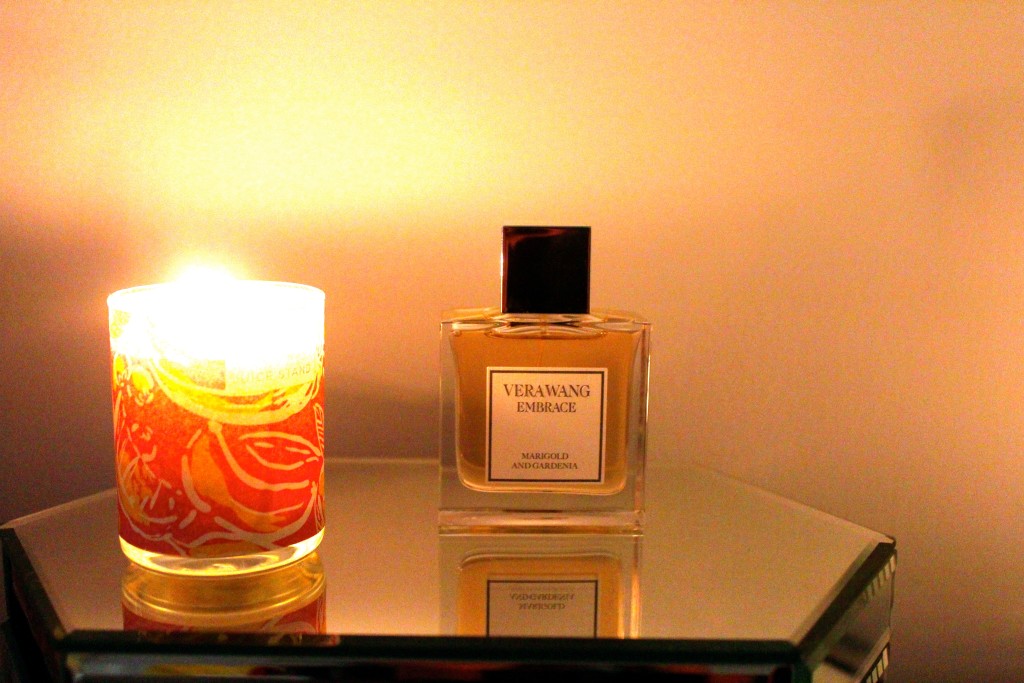 Vera Wang Embrace is the newest addition to the Vera Wang Fragrance collection as well as the newest member of my perfume crew above. I'm a sucker for perfumes, but definitely stay loyal to my favorites! But let me tell ya something, Vera Wang Embrace will definitely be a repeat offender.
I was gifted this fragrance in early May and I've been absolutely obsessing. Embrace is inspired by the best spring and summer scents, marigold and gardenia. These two flowers are two of my favorites, so I instantly knew this was a match made in heaven. A lot of my go-to fragrances are pretty heavy to keep up with the New York City pulse, but this baby is perfect for summer– nice and light!
In the summer, I find it so hard to get through the week with the sun shinning outside. However, wearing Embrace brings me right into the gardens of my Hamptons home, party because I'm making it my summer scent and partly because it smells just like my mom's fresh cut flowers. Either way, it is definitely helping me get through the grueling work week.
Naturally I've found my self spritzing myself before work, after work, and even around the house to give my stuffy apartment a dreamy, fruity and floral scent all summer long. It is funny how I love my home to smell just let me, it just feels more comfortable this way (Of course with a few gardenia candles, for extra oomph). Maybe it is because Embrace was inspired by the idea of confidence and feeling comfortable in your own skin. As I do most of my blogging right from my bedroom, it is great to have inspiring scent at my fingertips. Not to mention, in an arms length from my closet. Nothing makes you feel more beautiful than the right fragrance.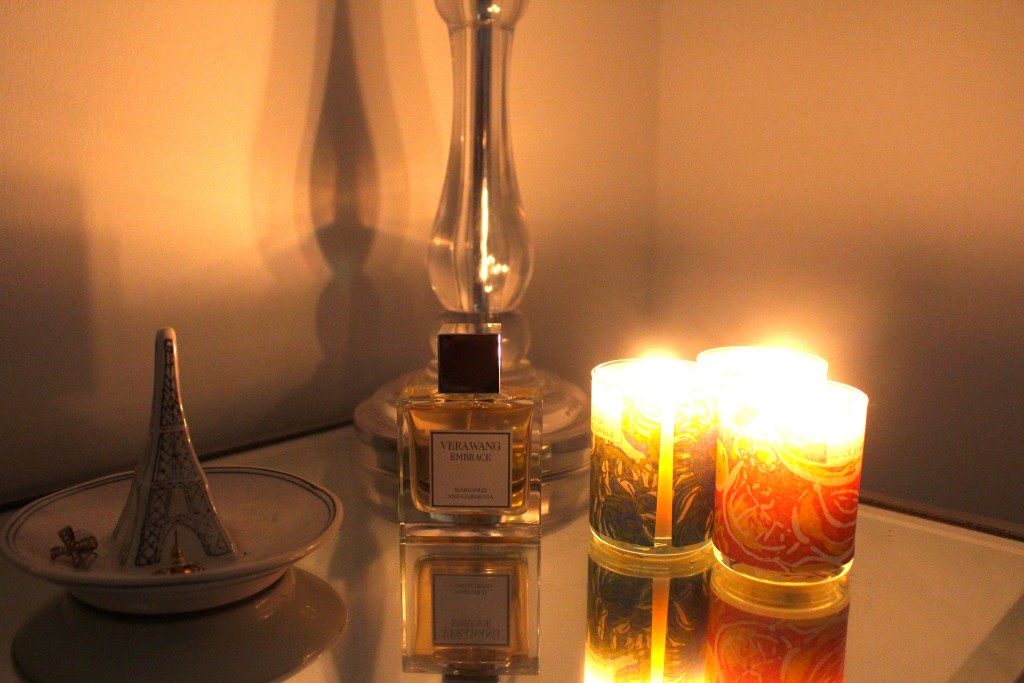 Lucky for you, Vera Wang is giving a bottle of Vera Wang Embrace away to a very special reader! Enter below to bring the essence of confidence into your life.