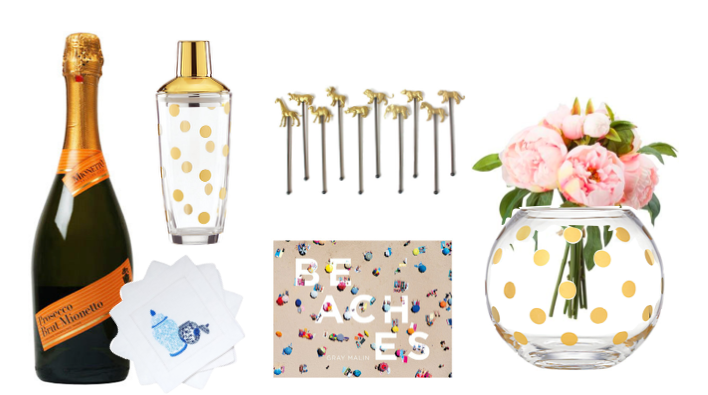 Heading to a friend's beach house this weekend?! You'll definitely want to grab a hostess gift before you make your trek out. When your packing for a long weekend and trying your best to finish all work before it's too late, it is easy to forget to treat your hostess to a little something. We all know how tiring (AND FUN) it can be to be a hostess so show your appreciation with one of the gifts above!
Mionetto Prosecco. You can never go wrong with alcohol.
Kate Spade Shaker. the gift that keeps giving for only $50.
Design Darling Cocktail Napkins. Class up that Corona.
Etsy Stirrers. Keep your cocktail fresh.
Gray Malin's Beaches. Show off your "cultured" side with this photography coffee table book.
Kate Spade Rosebowl. Don't forget to pick up a bunch of peonies on the way!
The best gifts are those that the hostess can use immediately. Nothing is better than that extra bottle of bubbly or a little something to give your bar some extra pizazz.