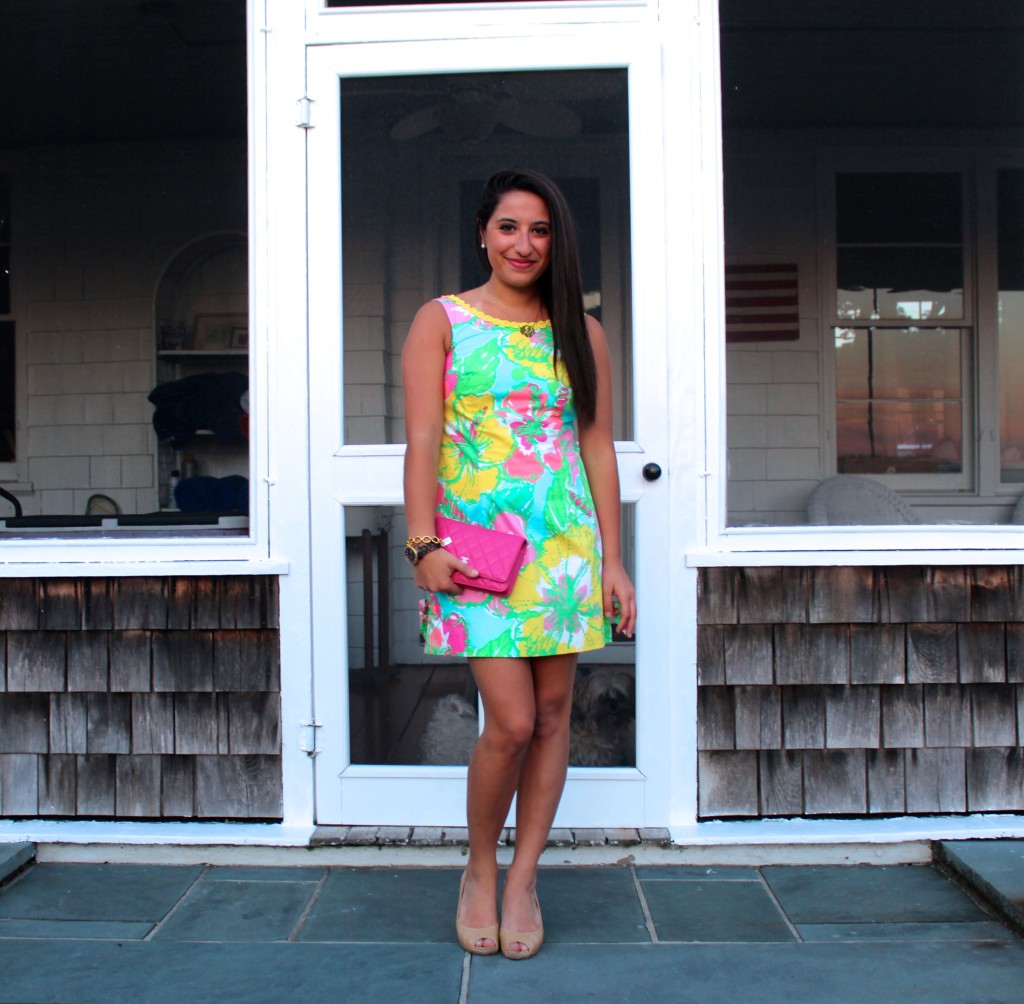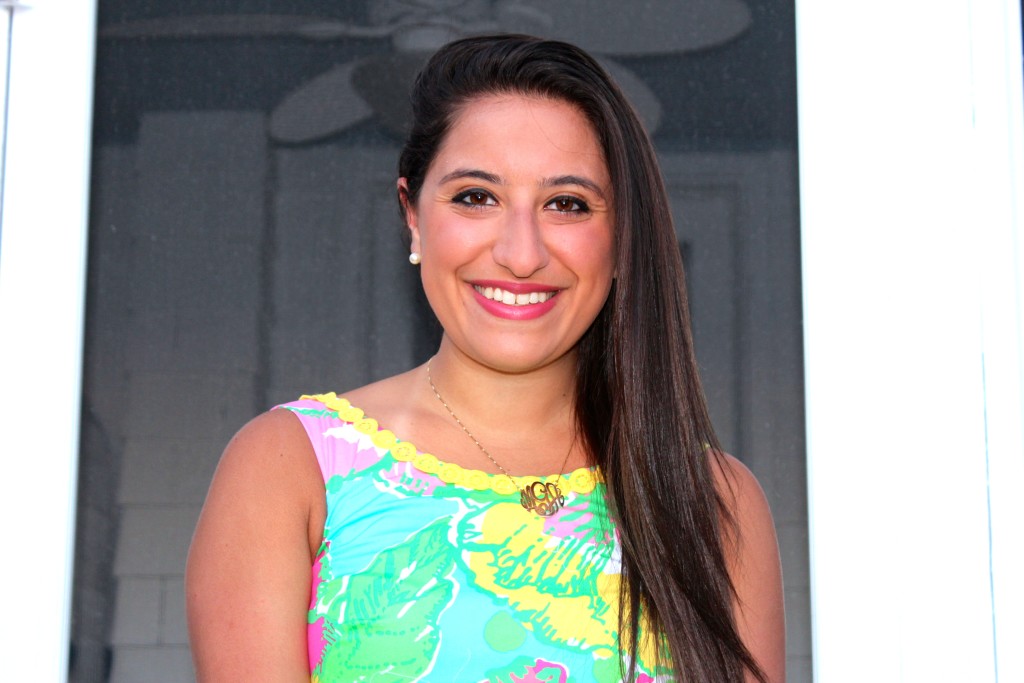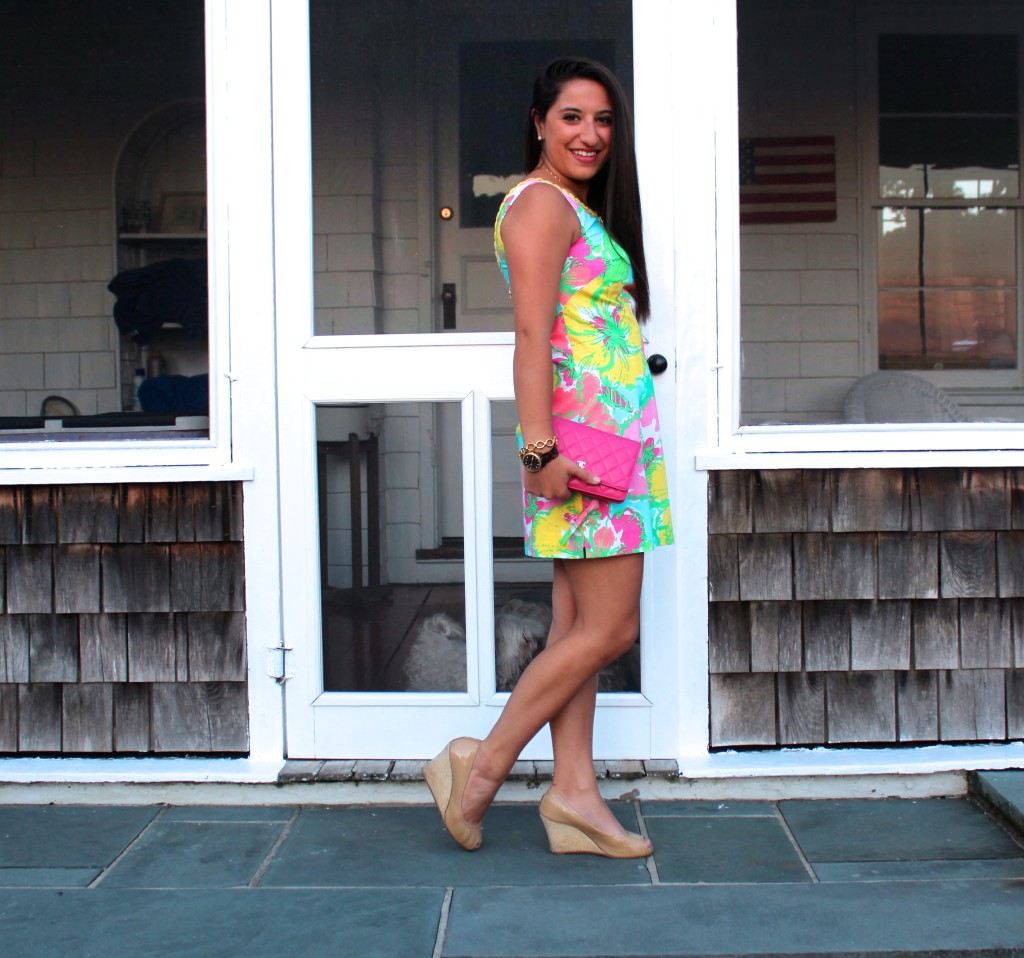 Dress (Lilly Pulitzer) | Shoes (Lilly Pulitzer) | Bag (Chanel) | Watch (Michael Kors) } Bracelet (Julie Vos)
Happy first day of summer and more importantly, Happy National Lilly Day! I love how summer and Lilly are synonymous but I hate that days will start getting shorter again after today. I know, I'm such a buzzkill, right?! But in all seriousness, it is only the beginning of a phenomenal summer.
I know most of your are avid Lilly lovers, so I don't have to explain that this look is from 2015. Though I love snagging a few summer prints each year, I'll let you in on a pro tip– wait until the end of summer. Yes, it will kill you. BUT it is absolutely worth it. I scored this baby during Lilly's end of summer sale in August 2015 and come May it was like opening a brand new summer wardrobe. While I'm a Lilly lover who sometimes can't help herself, this tactic helps the wallet mucho!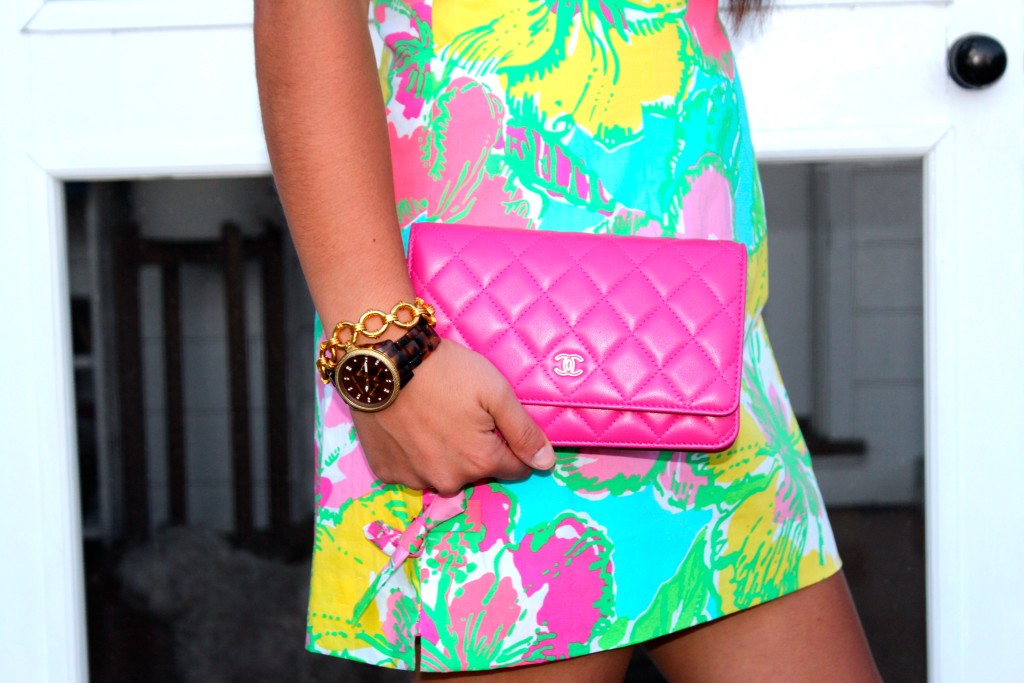 I'm a Lilly shift girl all the way, there is NO other style that I feel more confident in. Shifts are so classy and effortless for me, so I usually keep it extra simple when it comes to accessories. That said, all I needed was my Michael Kors tortoise shell watch (seriously best investment all those years ago) and a Julie Vos bracelet which is totally summer chic. To top it off, I can't not wear my pink Chanel bag whenever I can…can you really blame me?!
This weekend was spent with my family in the Hamptons. While we are frequently together out there, it is rare that it is just the five of us. Although we love our friends and our extended family, as we get older it seems as if holidays are the only time we get some alone time so weekends like these are bittersweet. For Father's Day, my siblings and I (along with some help from Mom) got my dad's boat in the water after two years! My dad is super busy at work so getting his boat in the water is never a priority. That said, we spent both Saturday and Sunday cruising on the boat, checking out some amazing waterfront properties (pictures to come!).
The beginning of summer is absolutely something to be celebrated, so get your Lilly out, pop some champagne, and let the good times commence!