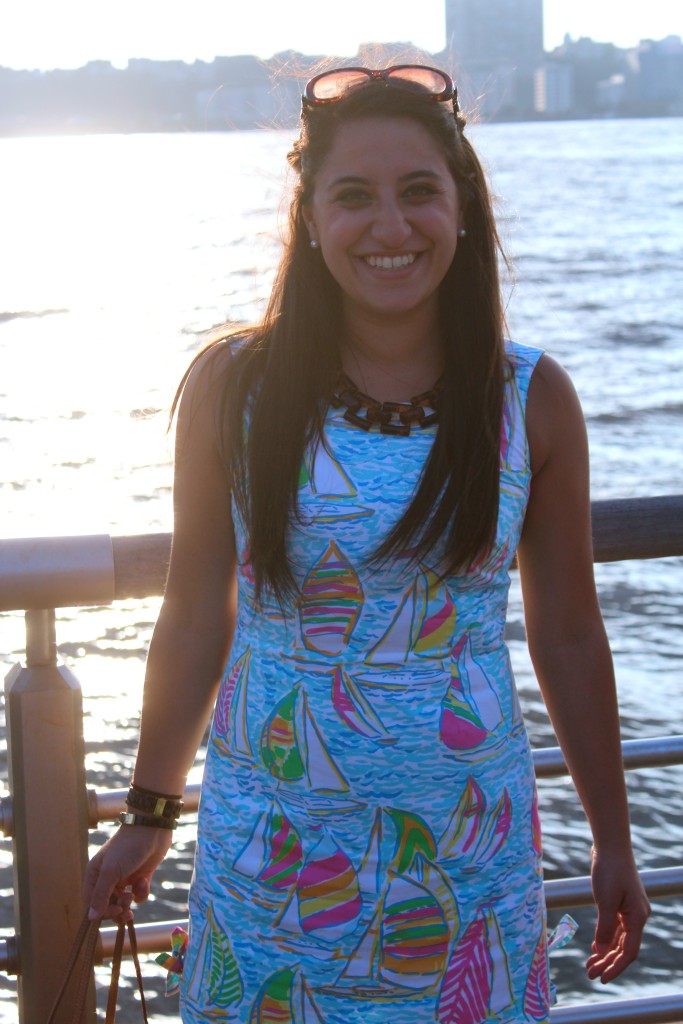 Dress (Lilly Pulitzer)
One of my favorite Lilly prints of all-time is BACK! You Gotta Regatta (the name of the print) released the summer of 2012, which was the summer I worked at Lilly, so I have A LOT of heart for this baby. Lilly made the announcement on Wednesday night at their Resort 265 show and gave the Lilly girls of NYC an exclusive sneak peeks at newest You Gotta Regatta Styles on Thursday.
Unfortunately, I was unable to make it to Madison avenue yesterday but, word on the street is that the print is coming back in 8 different styles (one being a romper!). I'm not sure if the dress I'm wearing above is going to return, but for your sake, I really hope it does. This dress is called the Delia and it is by far my favorite style Lilly offers in any of their shift dresses, actually really in all of their dresses. It simply fits like a glove. The perfect length and fit to make me feel like a true Lilly girl– confident!
These styles will certainly not last long, so get your name on this list to be one of the first to know!