"This post was sponsored by Starbucks as part of an Influencer Activation. I received compensation and complimentary products to facilitate my review.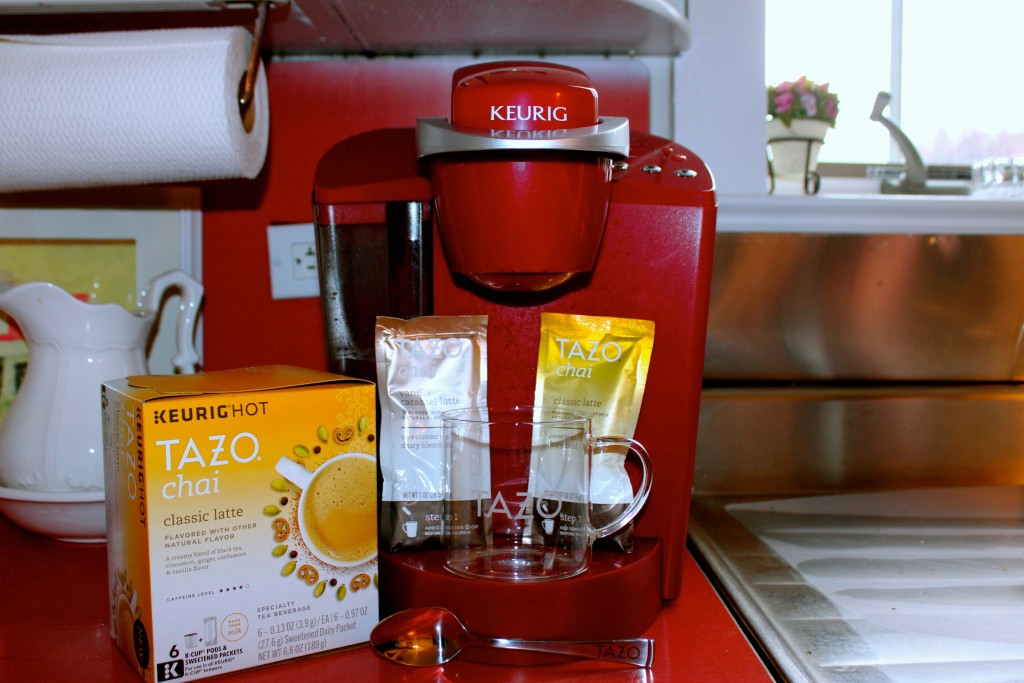 I've always been a chai tea latte lover, but this is CHANGING THE GAME! TAZO® recently came out with their Sweet Meets Spicy Collection for Keurig® and it seriously tastes just as good as the hipster coffee shop you frequent. I'm a huge coffee/tea drinker, so I'm always looking to "spice" it up a little bit. This weekend I brought my TAZO® Chai Latte K-Cup pods along to the Hamptons for memorial day weekend and they were the perfect treat when the weekend became overcast.  Not to mention that they were a major crowd pleaser (my sister and brother were hoping I'd leave them behind).
There is nothing better than snuggling up with a book on an overcast day and with my TAZO® Chai Latte, I did just that. In two easy steps, I had the most delicious latte to enjoy an afternoon of sweet and spicy indulgence.
Step 1: Pour the sweetened dairy packet into a mug.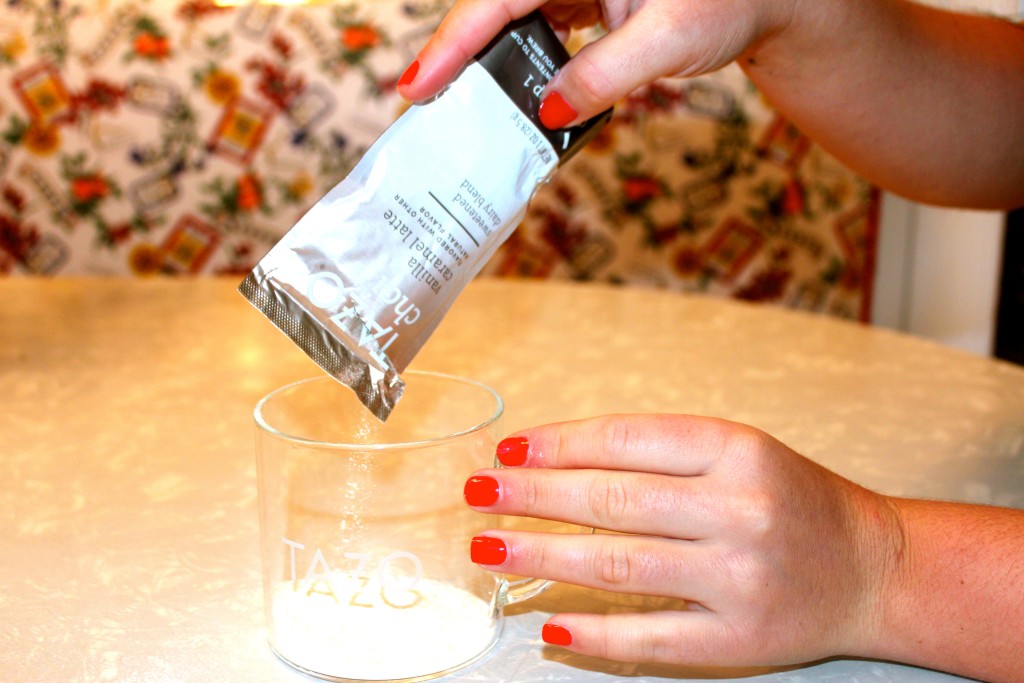 Step 2: Place mug under the Keurig® and watch the TAZO® Chai Latte K-Cup pods brew.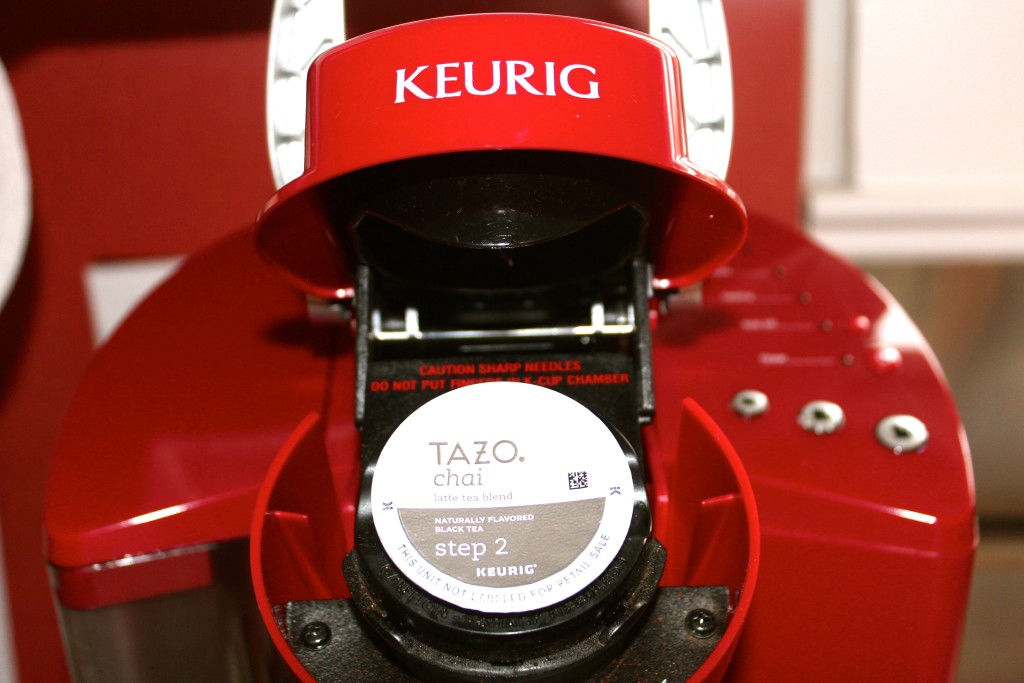 Though sweet, the entire beverage is made with natural ingredients. Ingredients include milk, tea leaves, cinnamon, ginger, cardamom, and vanilla flavor.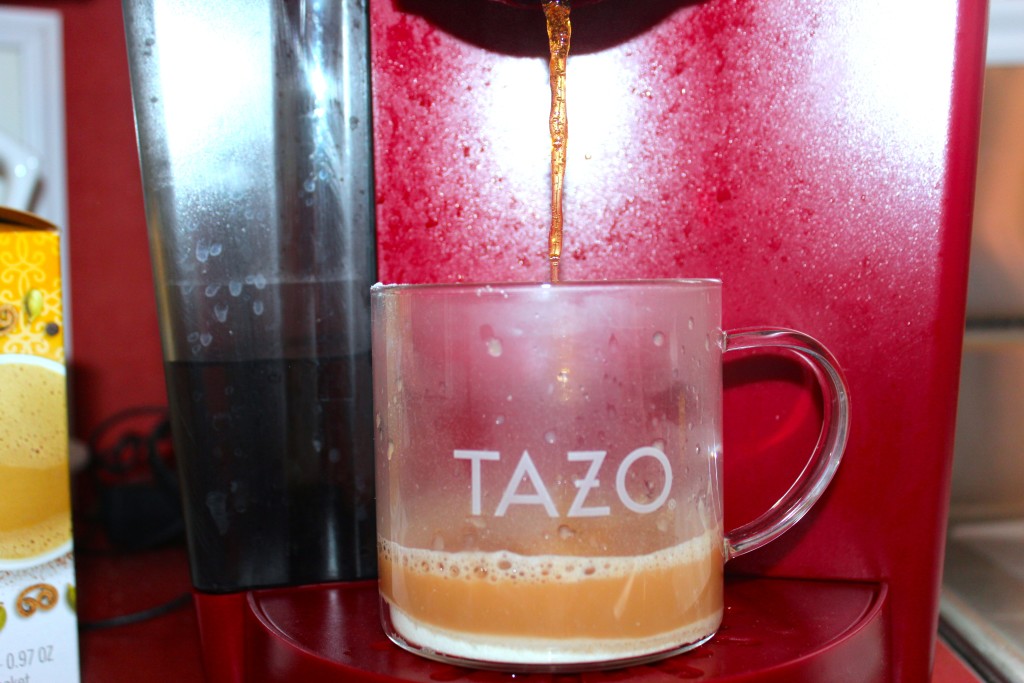 In all honesty, I didn't know what to expect from these pods and I'm 100% pleased. It tasted just like a natural, home-brewed chai tea latte. Just like all of TAZO's® products, this product was delicious and will definitely be a frequent treat.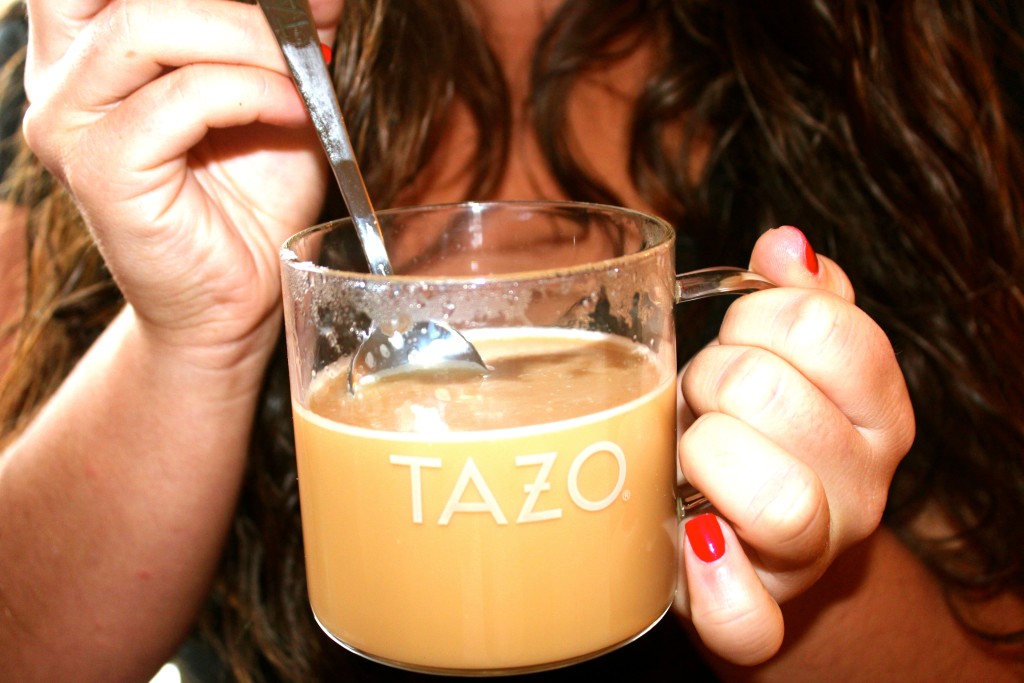 Unbeknownst to me, chai tea has been a part of Indian history for 5,000 years! The unexpected part sweet and part spicy deliciousness brings you right into a luxurious escape. If I didn't already have wanderlust, I definitely do now! Thankfully, Padma Lakshmi, TAZO's® brand ambassador, put together a few recipes that pair perfectly with a cup of chai. I was definitely pleasantly surprised with these recipes, so I hope you love them too!