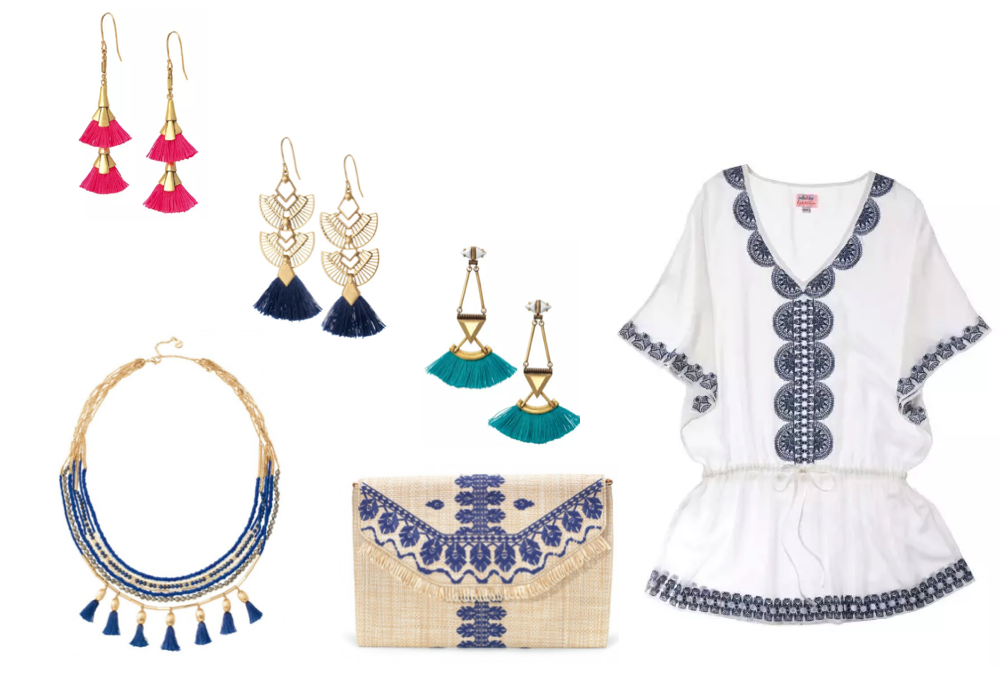 Only three more weeks left to shop for a cause for the Leukemia & Lymphoma Society (LLS). To remind you, I'm currently in the running for Woman Of The Year for the LLS. The Woman Of The Year Campaign is a 10-week fundraising campaign where every dollar equals 1 vote. I'm running in memory of those I lost in 2015 and striving towards a $50,000 fundraising goal. I know this is a HUGE goal, but the family and friends I lost are worth SO MUCH MORE. Please join me in celebrating their lives by shopping my Stella & Dot shop.
1| Eden Tassel Chandeliers ($39)
2|Lotus Tassel Chandeliers ($49)
3| Aida Tassel Chandeliers ($49)
4| Tulum Tassel Necklace ($98)
5 City Slim Clutch ($59)
6| Embroidered White Tunic ($129)
The Stella & Dot summer styles are really something. Completely aligned with today's trends, Stella & Dot is killing it with the tassel/fringe trend. I'm really looking forward to bringing my outfits up a notch with a statement tassel earring. Of course, my favorite is the navy since this is my go-to color scheme all summer long. I'm already dreaming of this tunic, this clutch and those earrings for an afternoon in the Southampton Village.