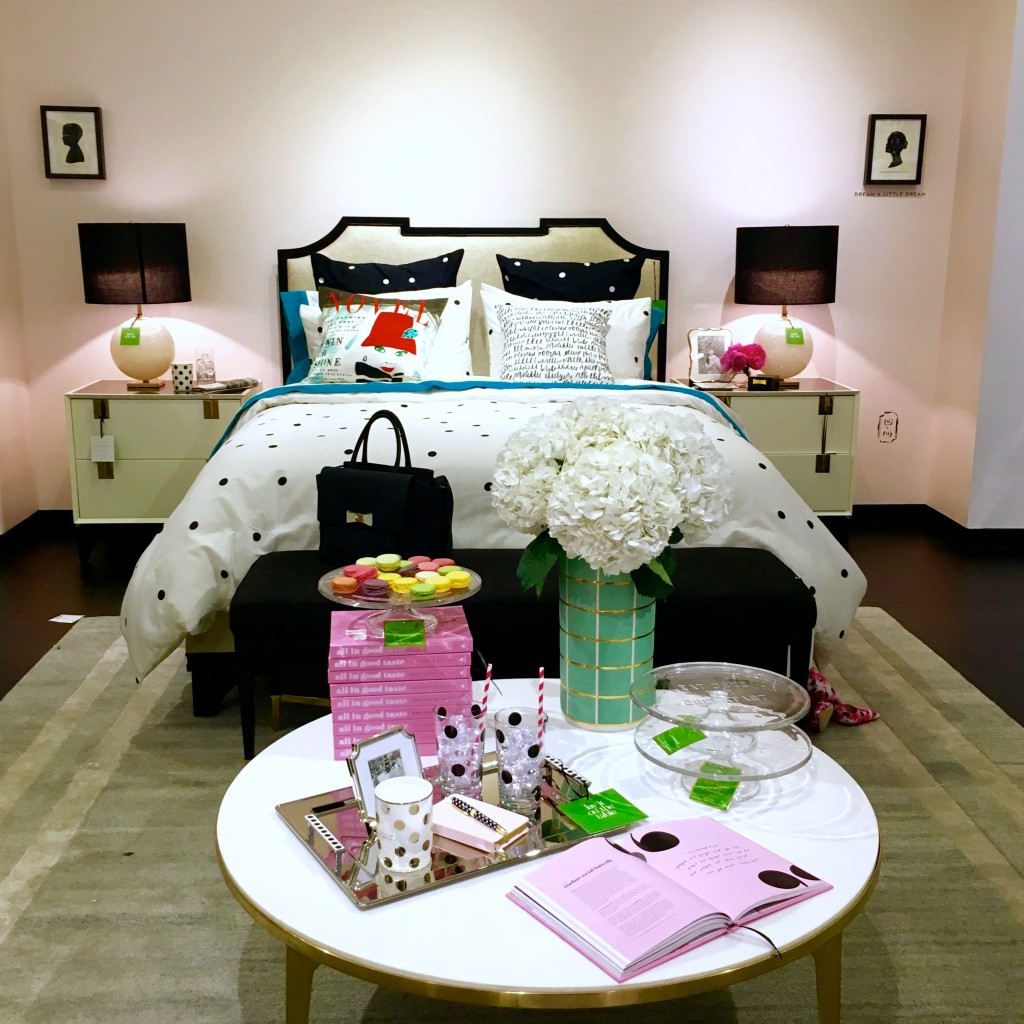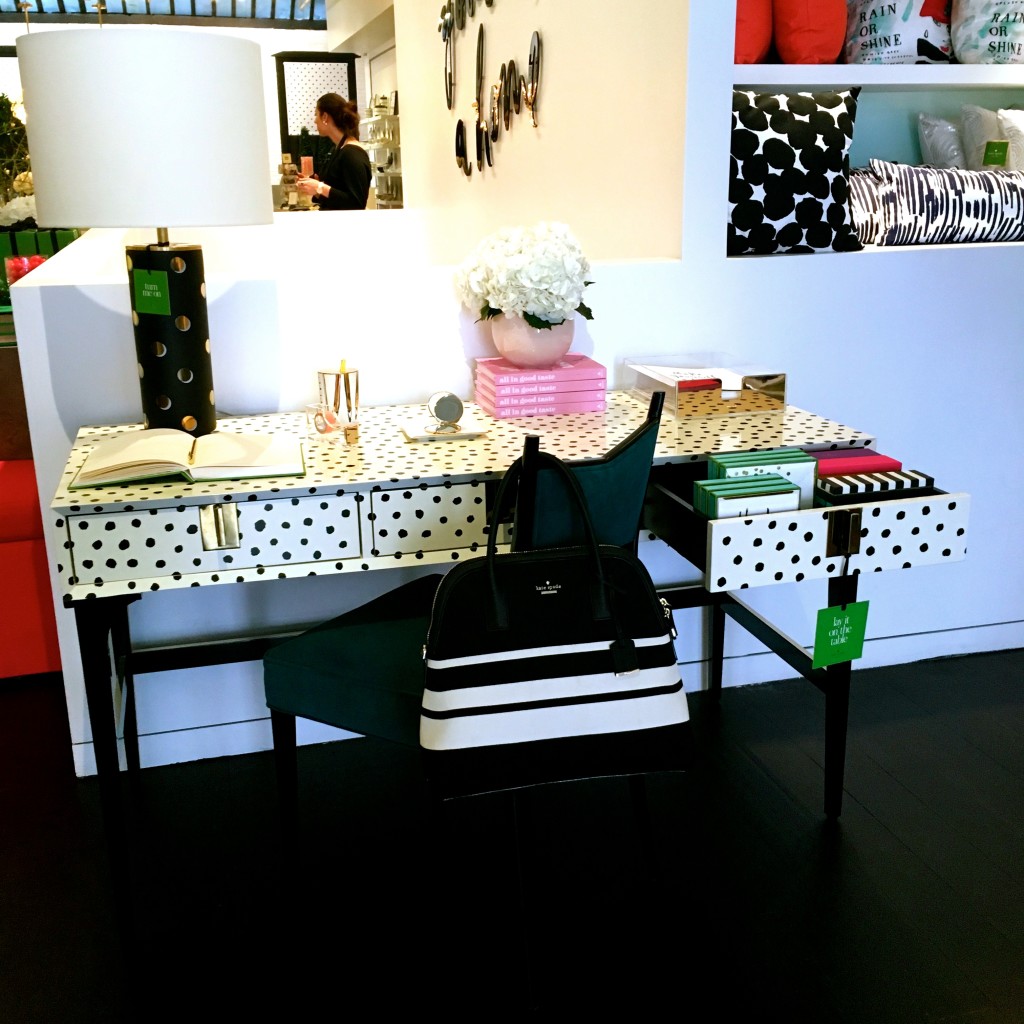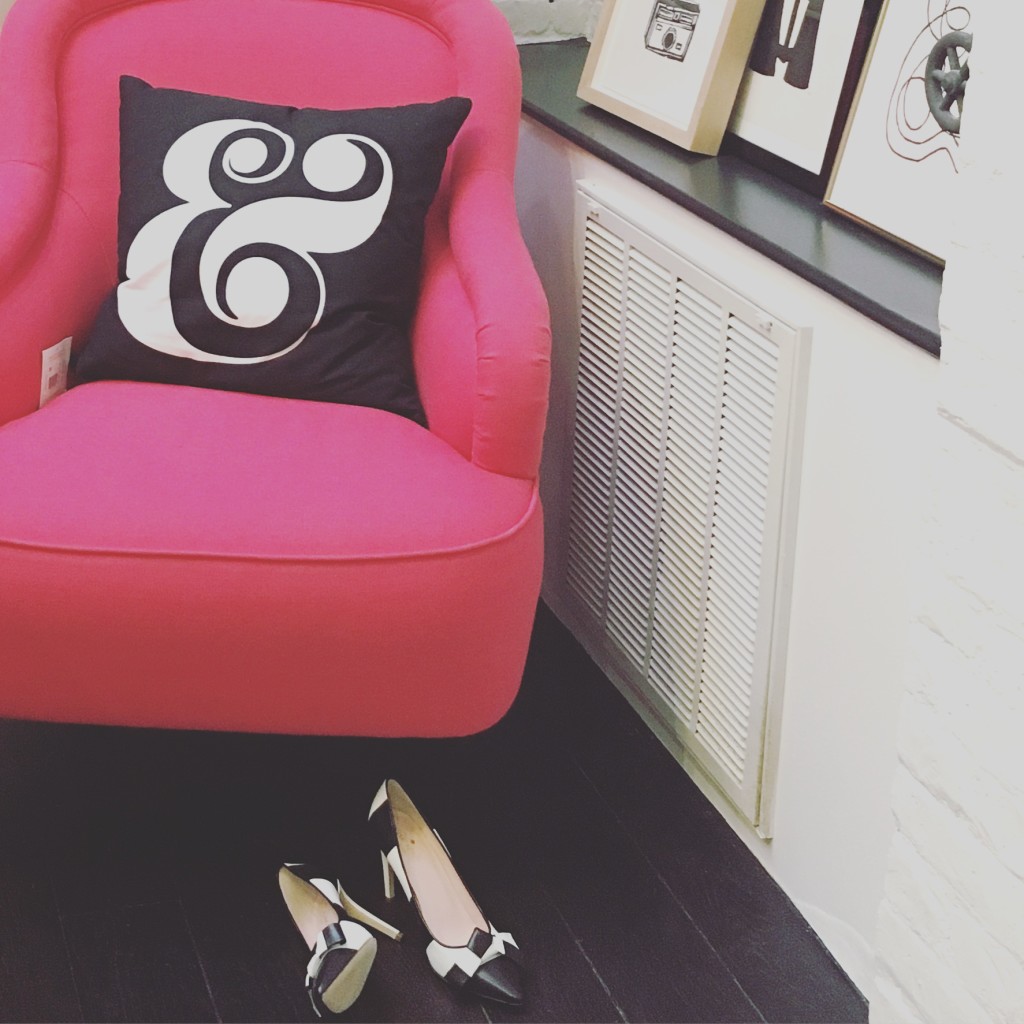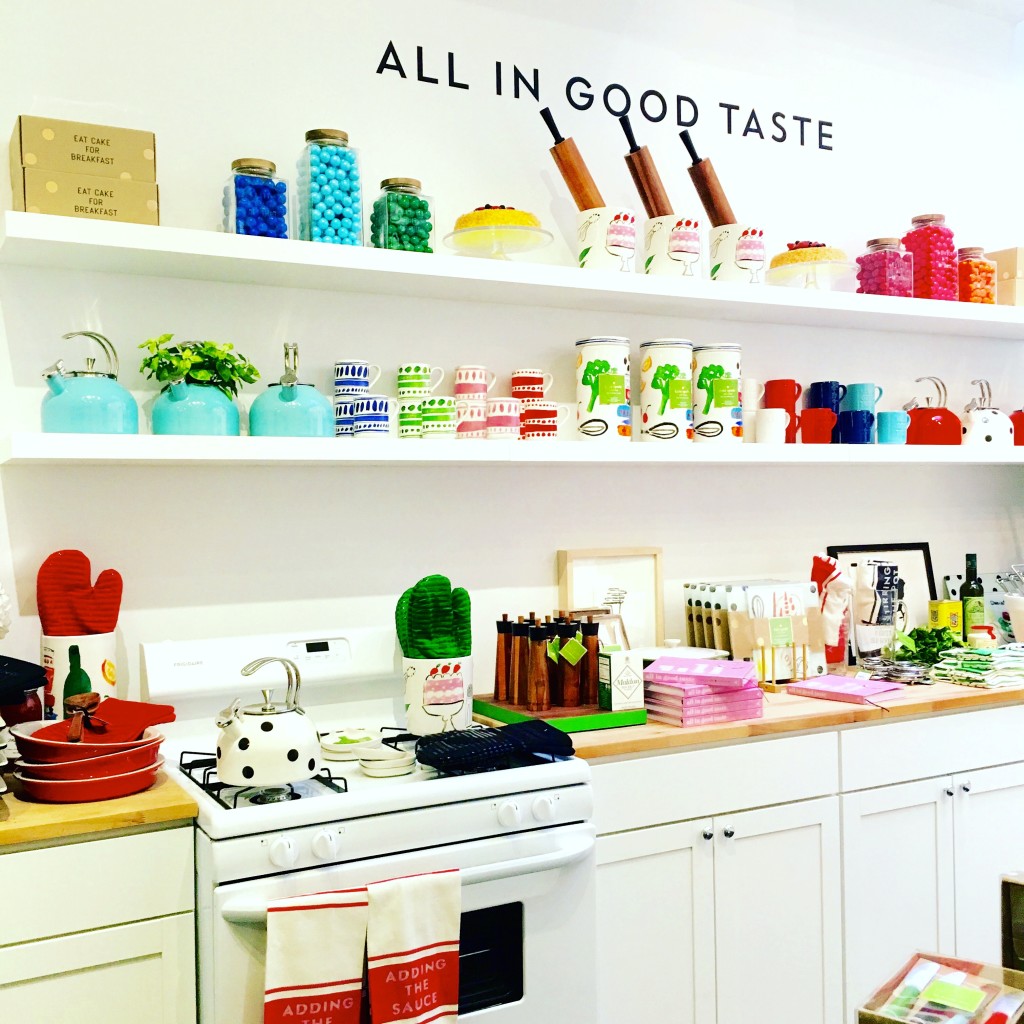 If you've been following me on Instagram, you have already seen a sneak peak of the Kate Spade Home Pop Up Shop in Soho. Real Talk: This place is ultimate goals. You walk in and it is like walking into your favorite glossy magazine. Think Martha Stewart Living or Town & Country…seriously died over almost everything.
With the little room I have in my NYC apartment, I decorate in the most functional ways. That said, I walked through the store thinking of every possible way that I could fit EVERYTHING into my tiny studio apartment. Of course, I need short step and long stem vases, right?! Right!
My favorite was the bedroom/desk set up. I've had my eye out for new bedding since I'm still using the Lilly Pulitzer bedding I picked out my sophomore year of college! I love home simplistic and feminine this room is decorated. The blush pink, the black & white polka dots, everything just screams classic Audrey Hepburn in NYC.
It was such an adventure (in classic Kate Spade style) to walk through this Pop Up Shop. It was set up like the most fashionable and luxurious apartment in Soho. You walked through the living room, the bedroom and finally the dining room and kitchen. The pops of color in the kitchen would make any person want to cook. As a new chef, I wanted everything. Just think of the day when you have matching glasses or the day you have everyday plates AND china…I think that is when you officially become an adult.
If you're not in the market for home decor, you should definitely still visit this gem of a place. You'll be able to find cute little knick knacks that you didn't even know you needed. Think– mugs, notebooks, maybe a few dish towels. BUT, you better get there soon because it is only open until May 31st.