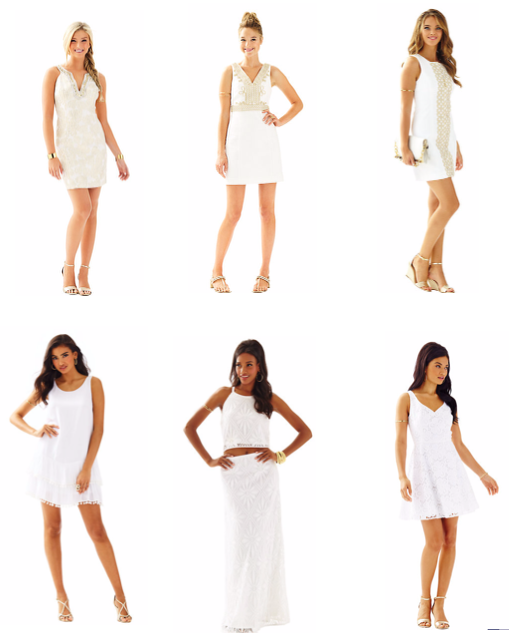 I can't believe it's already May! May means graduation season is right around the corner and that means you are probably looking for that picture perfect white dress to receive one of the most important pieces of paper of your life (your diploma). I always gravitate towards a simple white dress for graduations because it is easy. You don't have to worry about coordination or clashing with your school robes, all you need to do is wake up (likely hungover), throw on your white dress and zip up that cap and gown.
You want something that looks clean & cool because if you have my luck it will be the hottest day in May and there will be tons of pictures. Lilly Pulitzer is my go to spot for all dresses, but they always seem to KILL IT in the white dress game. In fact, they have a designated tab on their website specifically for white dresses this time of year.
4| Natasha Scoop Neck Tank Dress
5| Nicole Lace Top & Maxi Skirt
Back in 2014, I wore a gold & white Lilly to celebrate my graduation from Boston University. I love the little splash of gold to make the dress a little more special than normal. If you ask me, I'd splurge on my top three to perfect your day.