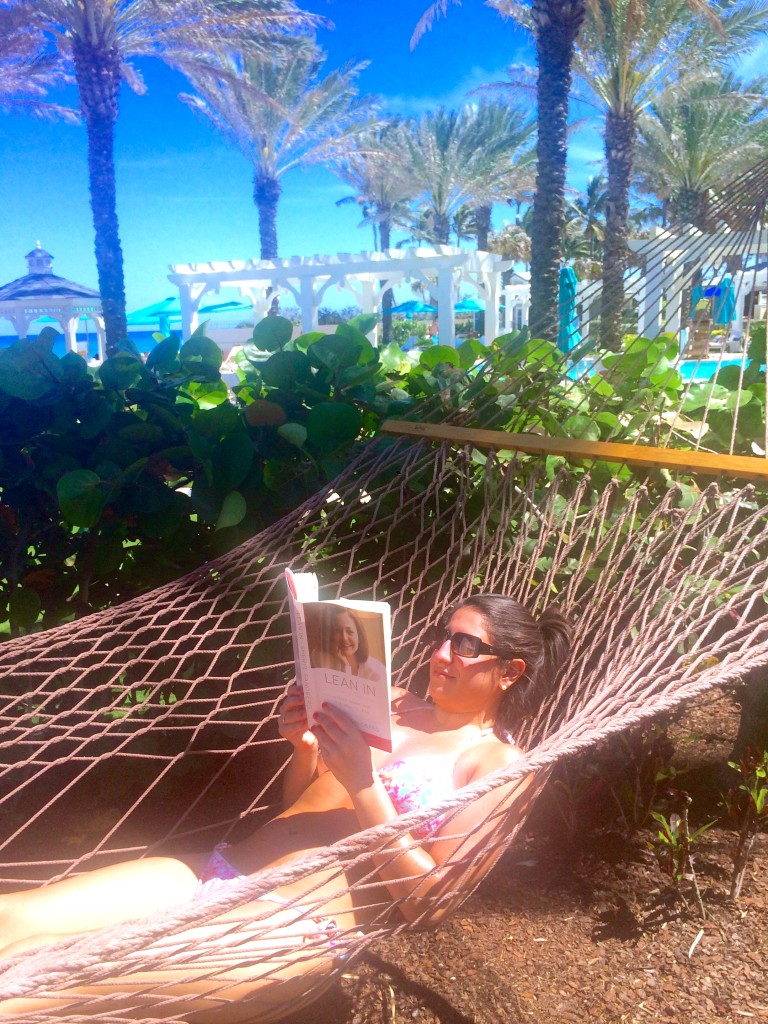 As you may have noticed from my Instagram, I've recently returned from paradise– Palm Beach. The beaches and the weather was absolutely gorgeous and it is always delight to see my Grandfather, but the above picture is one of a rare occurrence. This trip brought much-needed relaxation, I actually had time to read a book…I still can't even believe this fact.
As a full-time Social Marketing Manager, a part-time blogger, and a philanthropist, I don't have much down time, so reading a book comes few and far between. I'm currently going through a huge transition at work and "Lean In" by Sheryl Sandberg has been on my reading list for a while, so I used this vacation as an opportunity to lean all the way into this book.
As a Social Marketing Manager, Sheryl has always been a role model to me. She basically gives faith to all women working in social or tech, in general. I've been following Sheryl on Facebook for months and love her "Lean In" sessions that teach women all of the essentials for being successful. Her book went in depth into her journey to becoming the COO of Facebook.
I've read a lot of books about women in the workplace but this was the first that addressed the issues that we deal with head on. As a 23 year old, I've only dealt with few of the issues that Sheryl spoke of, but she certainly took the toughts right out of my head. For instance, being embaressed of being a femenist or being ashamed that your career goals are a bigger priority than your family goals.
Im not going to lie, this book was definitely more femenist than I am use to, but it helepd me take a good hard look at my current professional life and evaulate what I want for the future. Growing up, I was so lucky to have my mom at home when we got home from school or ready at our beck and call. However, as we grew older she started to work more and now she runs her own company. My mom, like Sheryl, followed her heart and did what was best for her and our family and "Lean In" encourages me to do the same.
If you are looking for a book that encourages you to be your best self but dishes it out real, definitely give "Lean In" a chance.