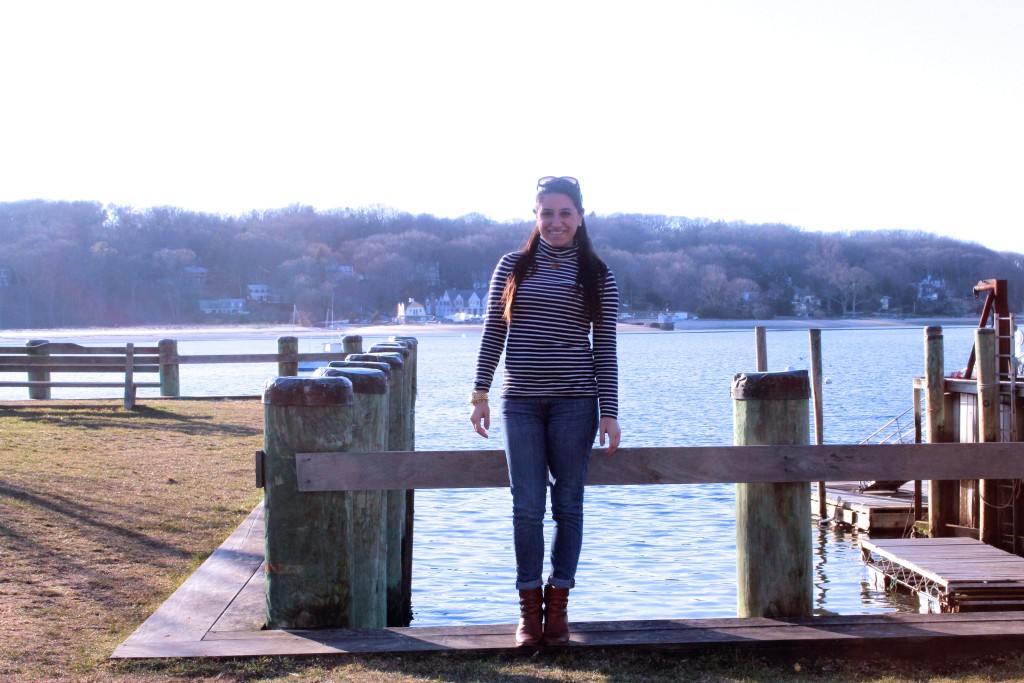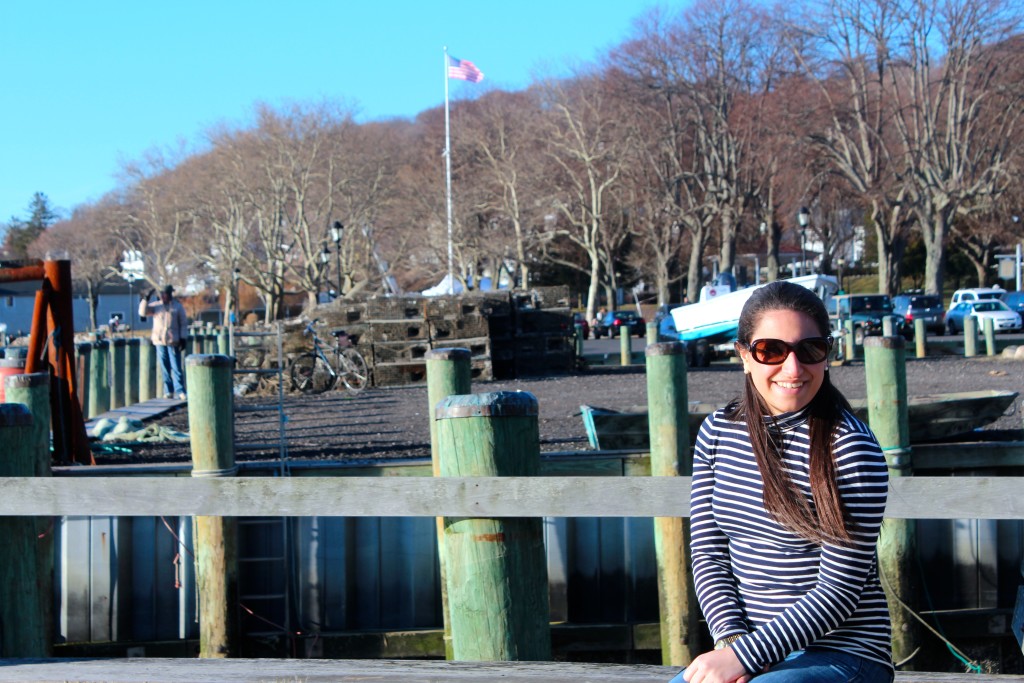 Top (J.Crew) SALE! | Jeans (J.Crew) | Boots (Madewell) SALE! | Necklace (Marly Lilly) | Watch (Michael Kors) | Bracelet (Stella & Dot) | Coat (Old Navy)
Every time I visit my hometown on Long Island, I wonder why I would even leave such a beautiful place. I grew up a short drive from the gorgeous Northport harbor and my favorite part of Northport are these iconic docks at the end of the quintessential Main Street.
Going to Northport usually means A LOT walking, eating, and drinking, so all I wanted was to be comfortable. Even though the sun was shinning, it was still a little chilly near the water so I threw on my favorite pair of jeans and a super silky, comfortable turtleneck with my Old Navy wool coat.
Dressing preppy in the winter is such a struggle, actually I usually dress a little less preppy and a bit more edgy in the winter because our options are so limited. However, since I can't deprive myself of the preppy, this is my go-to. A simplistic navy stripe and jeans is the perfect combo all year around, but the turtleneck makes this nautical combo winter appropriate.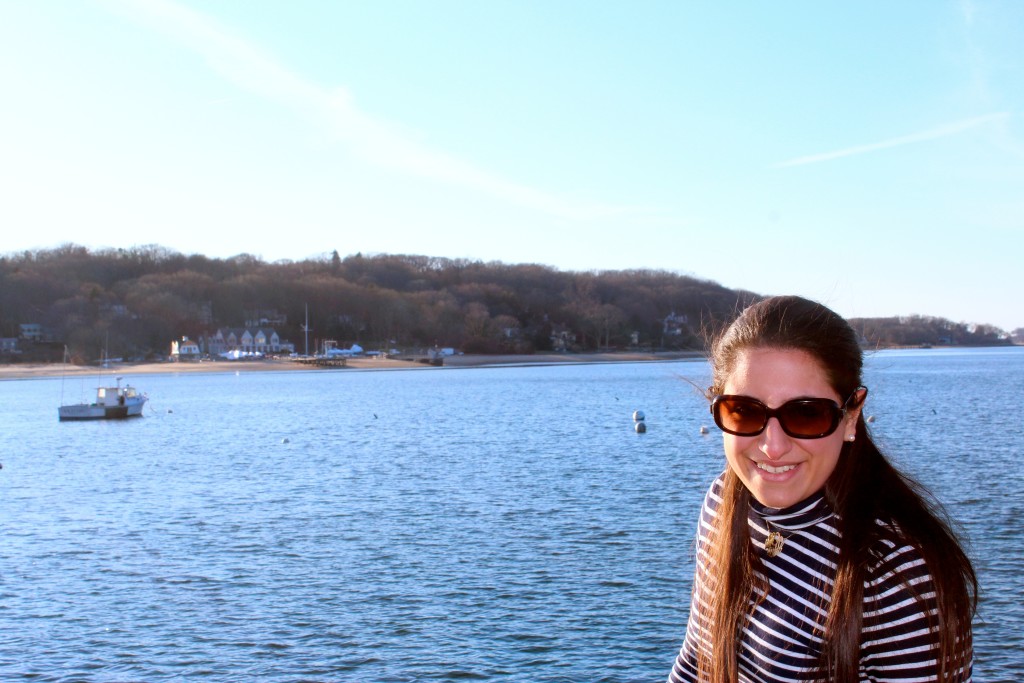 I also can't not mention my Madewell booties (ON SALE!). These are my most favorite boots I've probably owned…ever. I've decided that boots just make everything better, they make casual outfits like this a bit more classier, raises my hemlines in perfect places, and makes the booty always look better (sorry bout it).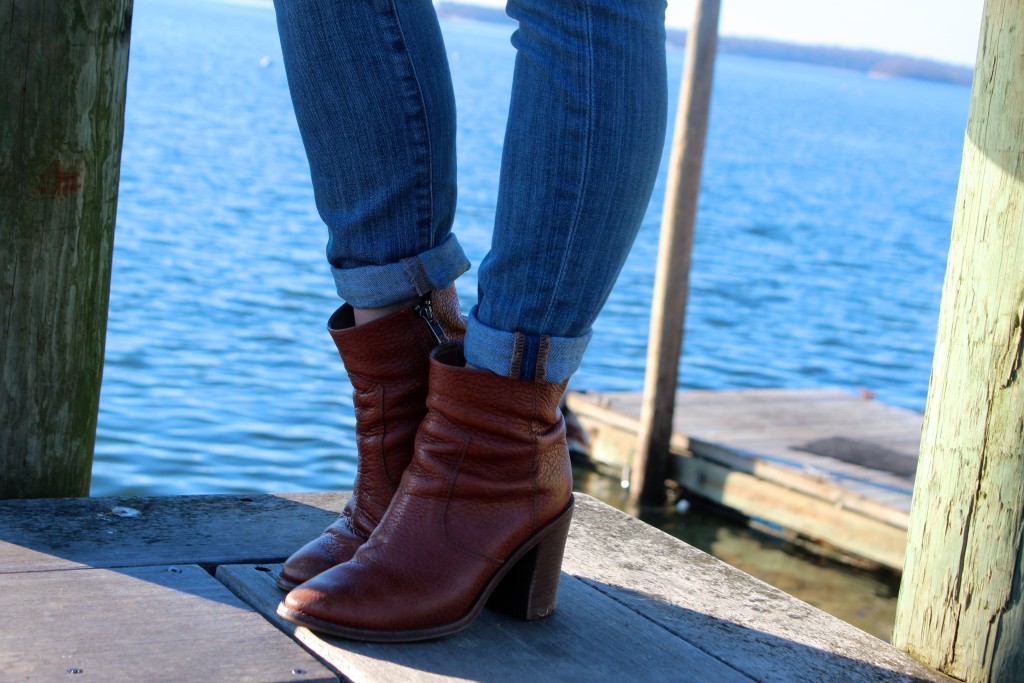 Northport is such an amazing place on Long Island and is definitely worth a visit if you are ever in the area. This day was spent checking our my parents new office, which is now harborside! So proud of them! We also hit up Northport Sweet Shop for some milkshakes and topped it of with a flight at Northport Brewing.