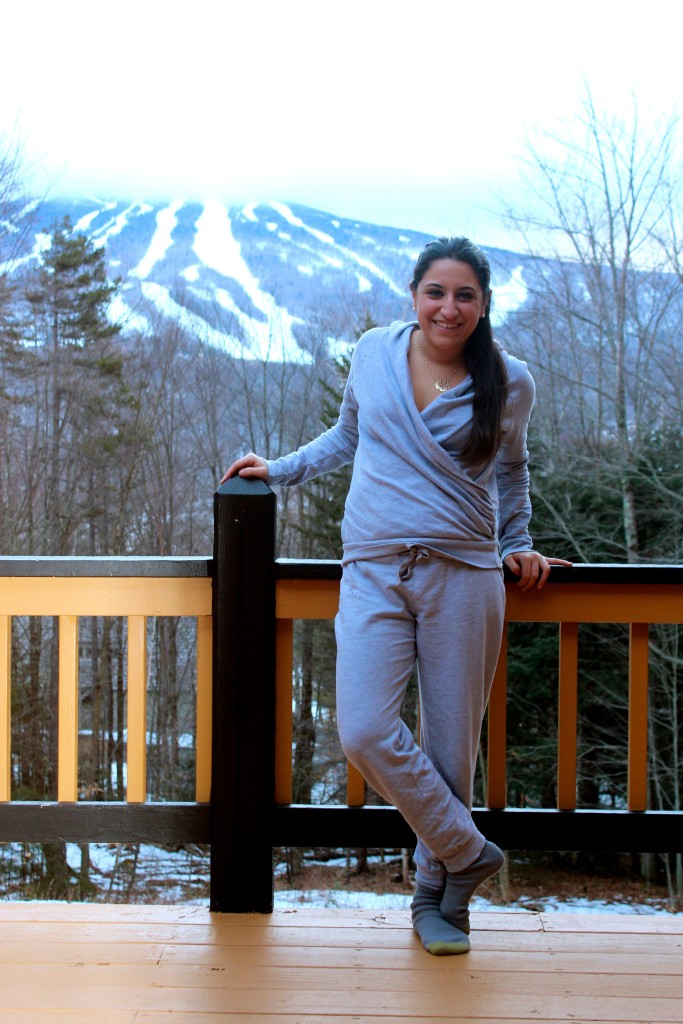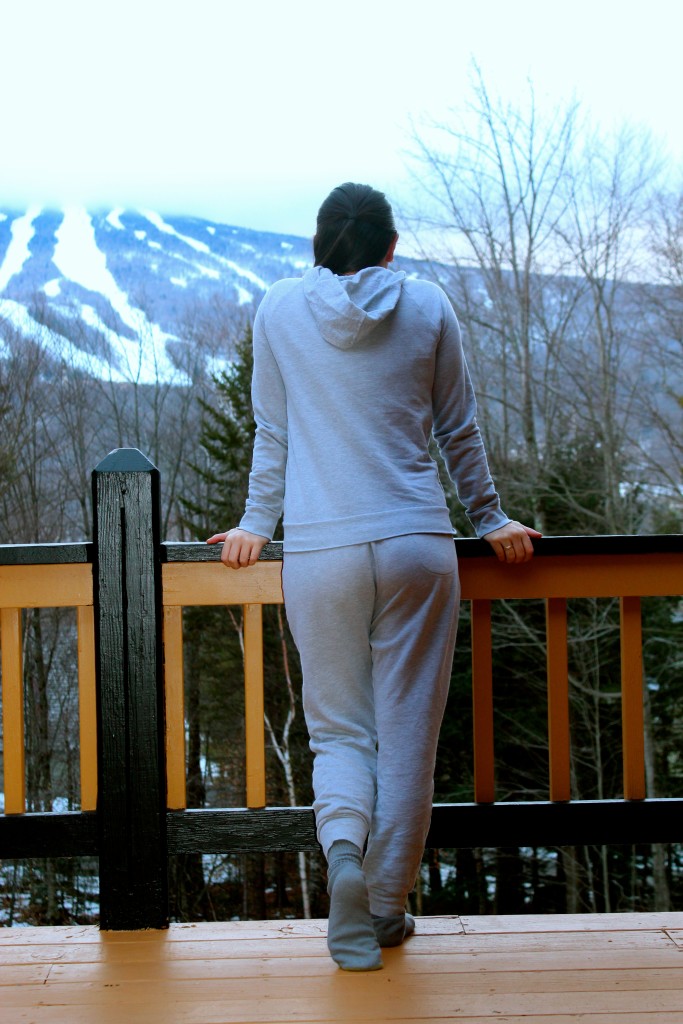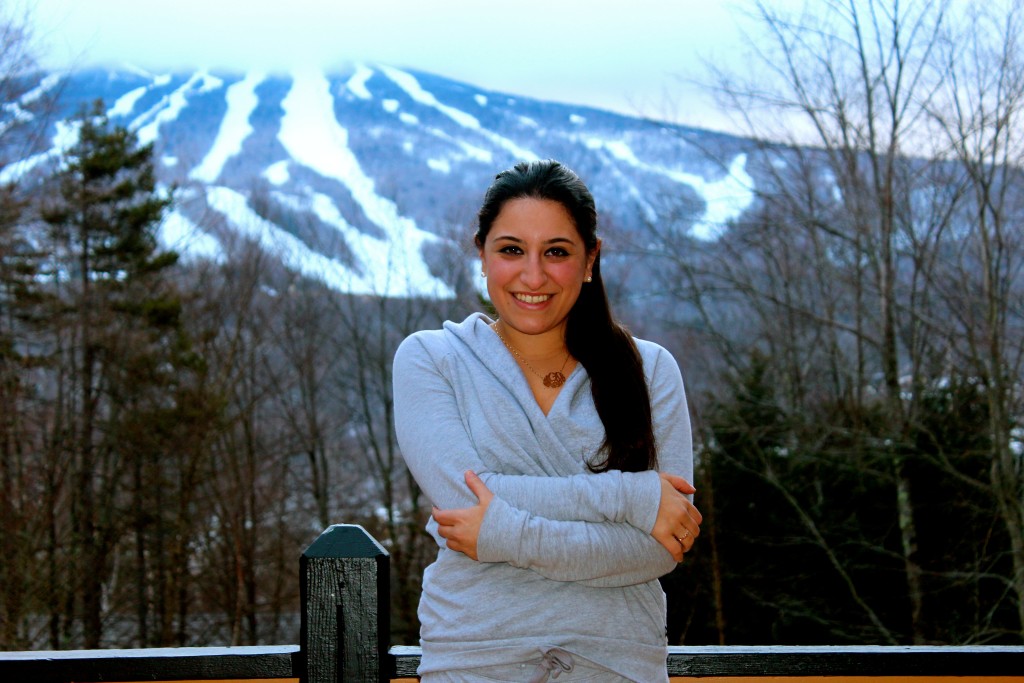 Groutfit (Fabletics)
I've been raving about this amazingly comfortable and fashionable sweatsuit from Fabletics non-stop. If you've seen my recent post or even talked to me lately, you've probably heard me refer to this baby as the Groutfit (gray outfit) and it may seriously be the best purchase of 2016– so far!
I've been wearing this outfit non-stop. From lounging around the house to swapping in some yoga pants with this top for barre class, I can't get enough of it. Even though this weekend wasn't too chilly, this was the best thing to wear around the house in Vermont. Especially since I'm one of those lazy skiers who wakes up around 11, has her coffee, reads a few pages of a book and then FINALLY gets on the slope around 12:30…you can judge me, I deserve it.
This top is also a great option for yoga or barre class during the winter since it is so terrible walking to the studio in work out clothes. This top is warm enough because it is make of sweatshirt material but cool enough because it is mostly open up top. Pro Tip: Wear a sports bra underneath this always! It has a tendency to move around.
This weekend we took a quick but fun trip to Stratton and it was so, so, so needed! After a crazy week of work, all I needed was coziness (cue: all day lounging in my groutfit) and some fresh air (conditions were amazing). It was only around 50 degrees on the slopes so I was in my glory. So happy I didn't bail because I was too tired! this trip was exactly what I needed.
I cannot recommend Fabletics enough and this outfit was definitely a score! It comes in heather gray, white, and black. I was thinking about buying all three…I can definitely find different occasions to make it worth it. Just picture a white sweatsuit on the beach this summer?!