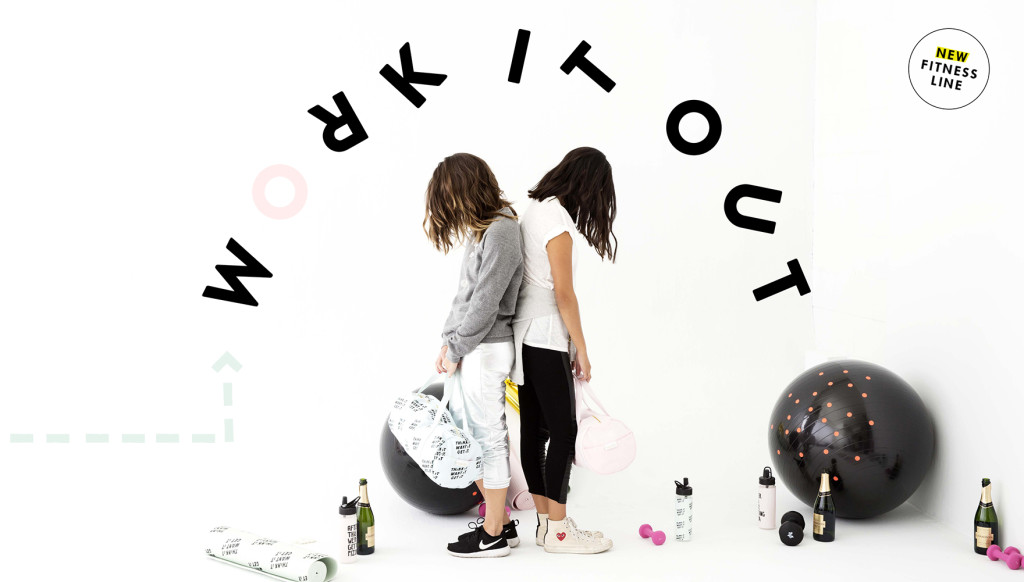 Now, this is some fitness motivation I can get behind. Ban.do released their fitness line a few weeks ago and I cannot be more obsessed. Don't get me wrong, I love working out as much as the next New Yorker obsessed with Soul Cycle BUT I'm doing it for one thing…so I can eat a whole pie of pizza.
If you have a sassy side, you are definitely going to love their pink pizza collecting. The collection includes a yoga mat, gym bag, and water bottle that exclaims your true reason for being at the gym.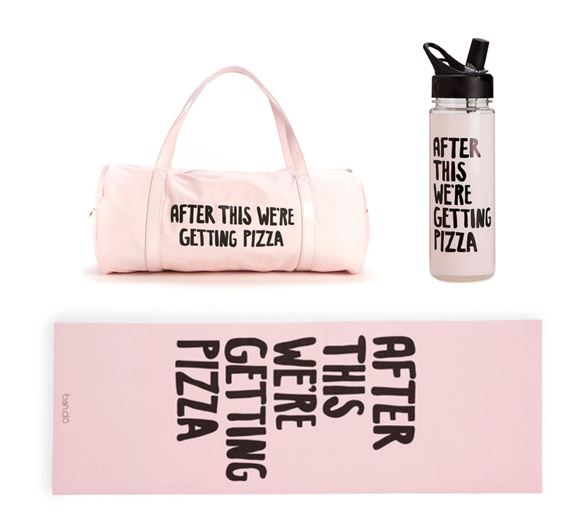 Gym Bag | Water Bottle | Yoga Mat
If you need some extra motivation to get to the gym each day, you would like Ban.do's blue fitness collection. This line is definitely a little more subdued and to the point. "Think it. Want it. Get it." That's all you need to know.