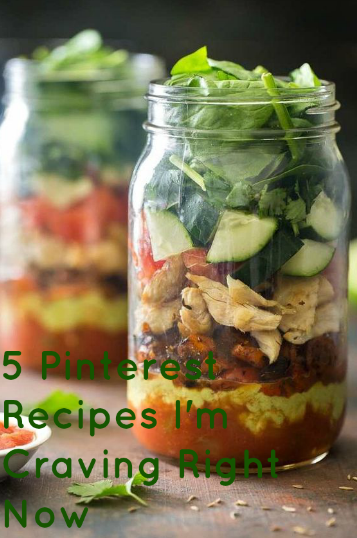 I don't always have time to make a home cooked meal but I definitely wish I did! I'm a huge Pinterest nerd, which means I spend a lot of time drooling over scrumptious recipes that will likely never get cooked. BUT, I'm using this blog post to keep me accountable and start making those recipes I've had my eye on. I think I can squeeze at least 1 home cooked meal in a week, right?
Here are 5 recipes that I want to try out first!
1, Chicken Pot Pie. Definitely a little ambitious.

2. Hot Caprese Dip. Does tomatoes mean it's healthy.

3. Bacon Egg Crescent Saures. Breakfast never looked so good.

4. Mexican Street Corn Salad with Avocado. These are a few of my favorite things.

5. Rosemary & Goat Cheese Biscuits. I might die of deliciousness.