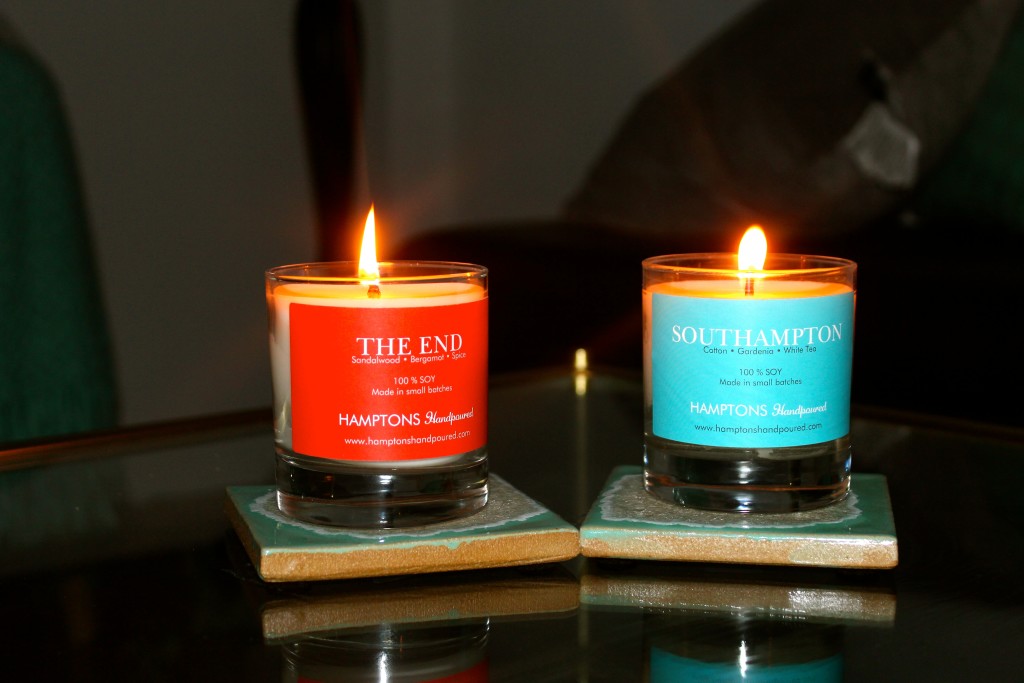 Can you believe it is already February?! January brought us snow and some incredibly cold days, which got me thinking of the Hamptons! We only have 5 months to go…definitely too long. This is why I had to improvise and bring the Hamptons to NYC for these winter months!
Since moving into my own place, I've made candles a huge part of my home decor. Not only do they add a calming scent of serenity to my crazy NYC life, but they also add a glimmer to my gold, silver, and mirrored furniture. Here, I love to use my anthropologie coasters a place for my candles to sit. Not because I think they'll make a ring on my coffee table, but because I love how it pulls the candle into my over arching color pallet.
I usually love to match my candles with the seasons. For the holidays, I used a lot of peppermint and evergreen candles but since this winter seems like it is never ending, I pulling in some of my favorite summer scents.
Hamptons Handpoured is the latest candle company of the Hamptons. They provide handmade, high quality, soy candles inspired by the darling villages of the Hamptons. To make my cold NYC apartment a bit warmer, I brought in "The End" (Montauk inspired) and "Southampton" candles.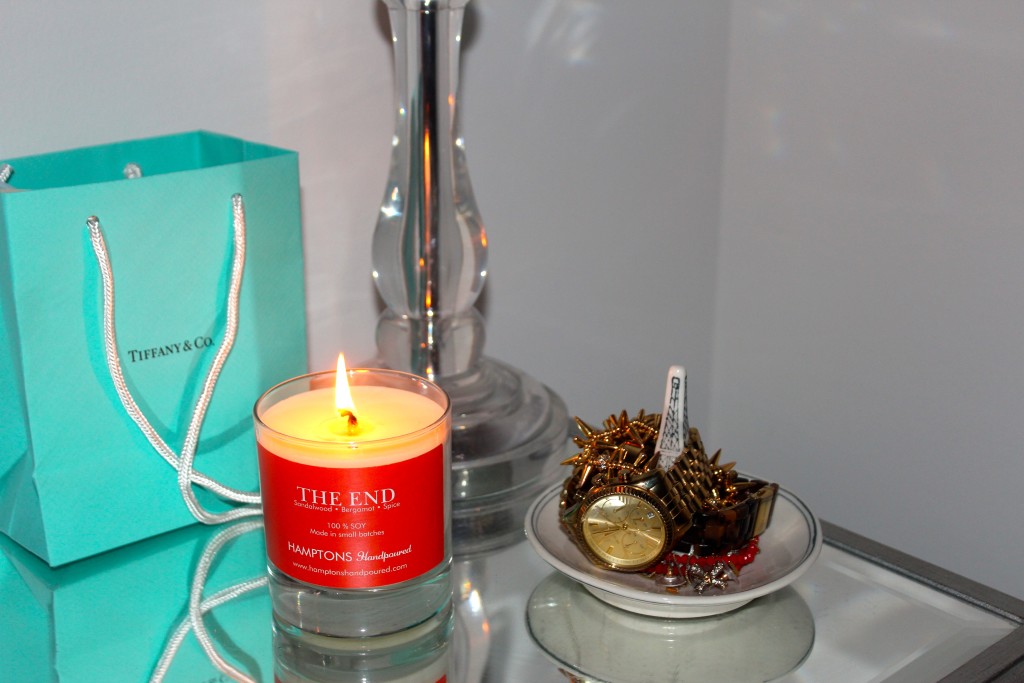 "The End," actually smells exactly like a weekend at the beach. Made with sandlewood, bergamot, and spice, the candle brings back all of our summer memories of lunches at Navy Beach, dinners at the Montauk Yacht Club, and shopping at Gosmans. If you are a Montauk vacationer or not, if you love the beach, you'll love this candle. I spent all weekend sniffing this baby, and I may or may not have our MTK weekends planned and booked.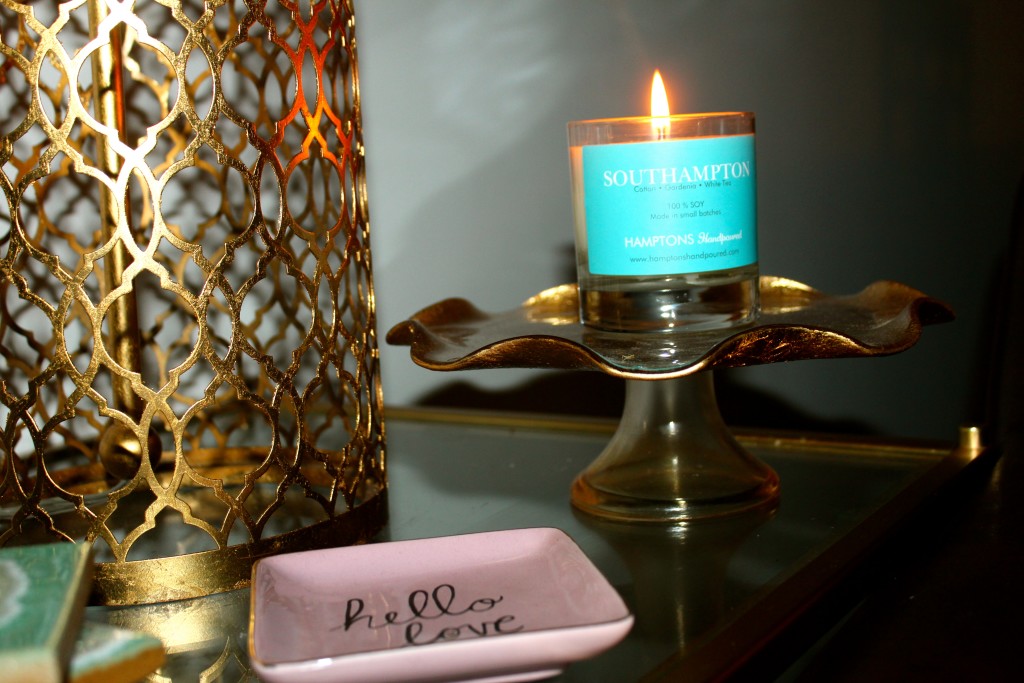 Inspired after my favorite village of the Hamptons, the Southampton candle is made with Cotton, Gardenia, and Tea. I don't think there are better ingredients to embody everything Southampton has to offer, This scent reminds me of afternoon strolls in the village, garden party festivities, and lunch (gelato!) at Sant Ambroeus. This candle is so fresh, and the prefect way to purify your Sunday night.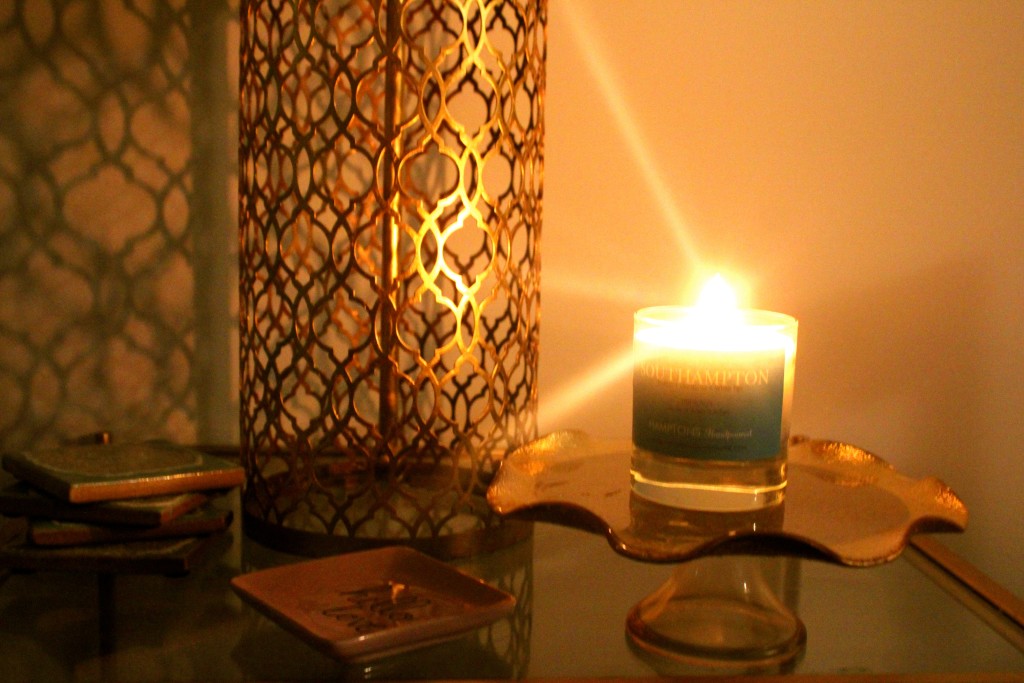 I'm seriously so obsessed with these candles! They are the perfect way to bring my favorite place to NYC and get me through those colder months that seem to last forever.