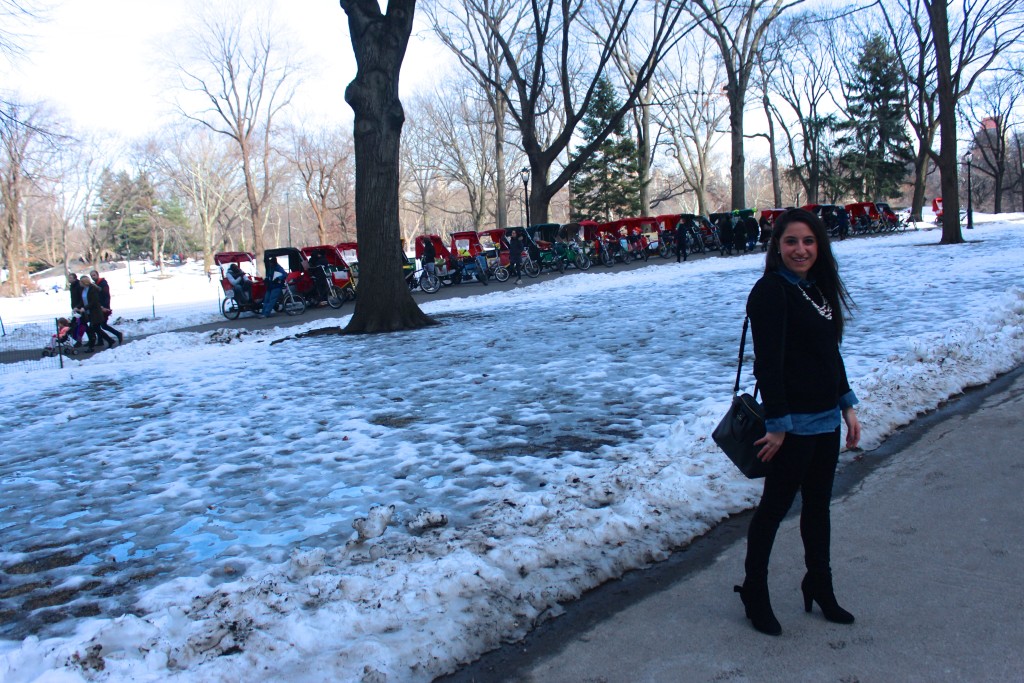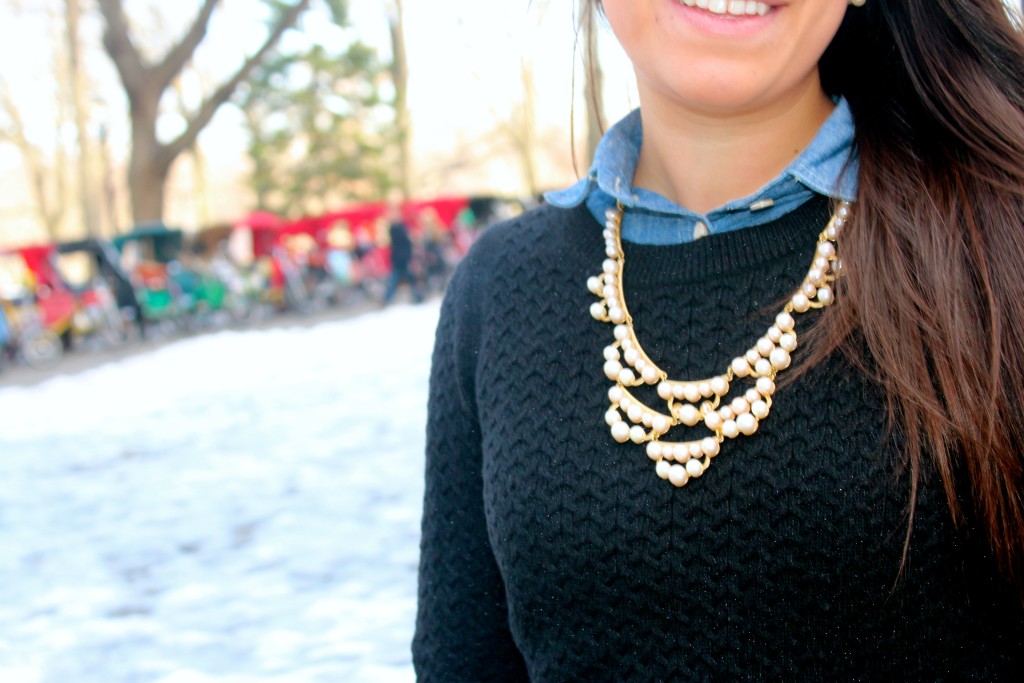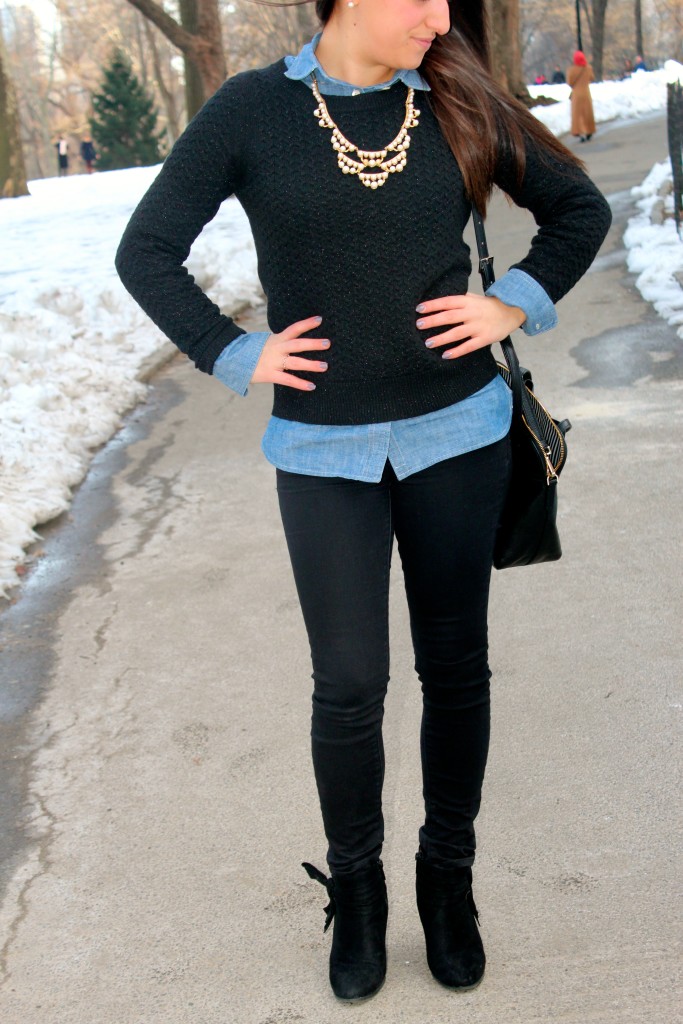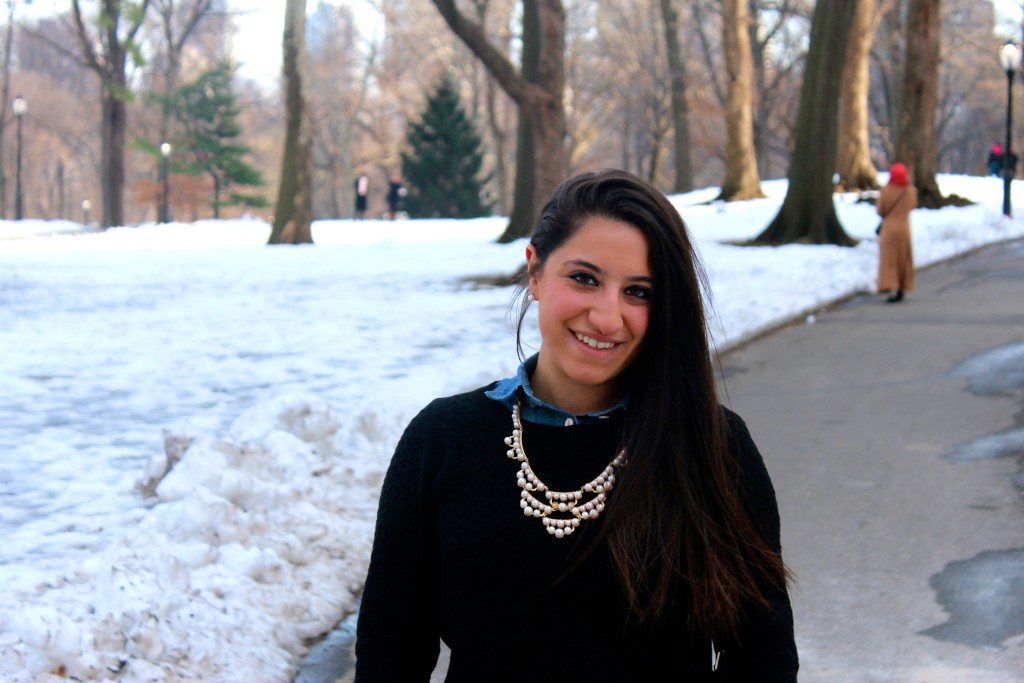 Chambray Shirt (J.Crew) | Sweater (LOFT) ON SALE! | Jeans (LOFT) ON SALE! | Booties (Impo) | Bag (Kate Spade) | Necklace (Stella & Dot)
What are weekends without Central Park?! I'm so happy I've been able to get there more in 2016, and I hope it continues. This weekend, I made my way to Trump Rink (formally Wollman Rink) in Central Park with the Sigma Kappa Alumnae chapter. We seriously couldn't pick a better day. The weather was BEAUTIFUL, I didn't even need a jacket– amazing skating weather. I haven't skated in years, so it was great to be back on the ice and at like a kid for a bit!
You know how I feel about layering…there is no other way. So, I kept it simple with a black & blue ensemble. I loved how the blue chambray really popped compared to black sweater and jeans. The layering also gave the outfit more depth and more sophistication, in my opinion!
It is so important to have simple basics (like these!) in your closet. Firstly, they can come together easily, like they did in this outfit OR they could make more extravagant outfits more understated. My all-time favorite place for basics is LOFT. They have every t-shirt, tank top, sweater and more in every color you can imagine! I have this sweater in 3 different colors, accessorizing and layering them differently helps me wear them every day of the week, without anyone knowing!
Let me just finish expressing my obsessing with LOFT. Their jeans are the most comfortable out there and yes, I can say that confidently. I've tried the J.Crews, the Abercrombies, and the Luckys but for curvy girls, like me…they just don't get us. LOFT has the perfect fit and even comes in petite for us curvy and short gals.
This weekend was filled with relaxation and New York sights, my favorite kind of weekends! How did you spend your weekend?!