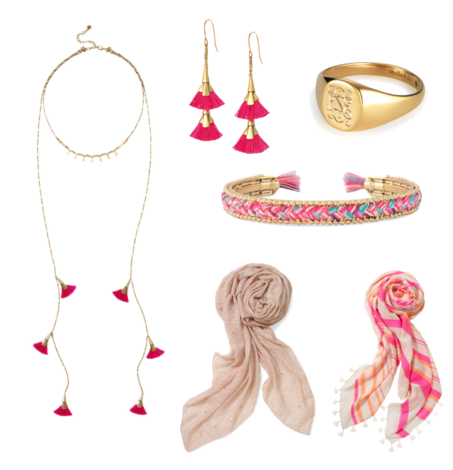 Necklace | Earrings | Monogrammed Ring | Bracelet | Scarf | Scarf
It is almost February, which means almost Valentine's Day! Whether you are spending it with your girlfriends or your bae, it is always fun to dress up a little bit. I always wear my Lilly Pulitzer printed heart jeans…seriously the one time a year I wear them! This year, I'll definitely be wearing my jeans but also picking up some Stella & Dot to accessorize.
Since Valentine's Day falls on a Sunday this year, we only have to worry about two types of outfits. 1) What you are going to wear to brunch and 2) What are you are wearing on your hot date (this still applies if your date is with your gal pals/cats/dogs/etc.). I love these pieces because they aren't too over the top. They can be easily paired with jeans and a sweater for brunch and can be instantly fancied with a dress.
I'd love to help you accessorize for your Valentine's Day festivities via a virtual styling session. All you have to do is visit my personal Stella & Dot website and e-mail me at thepreppymag@gmail.com.
Happy Shopping!