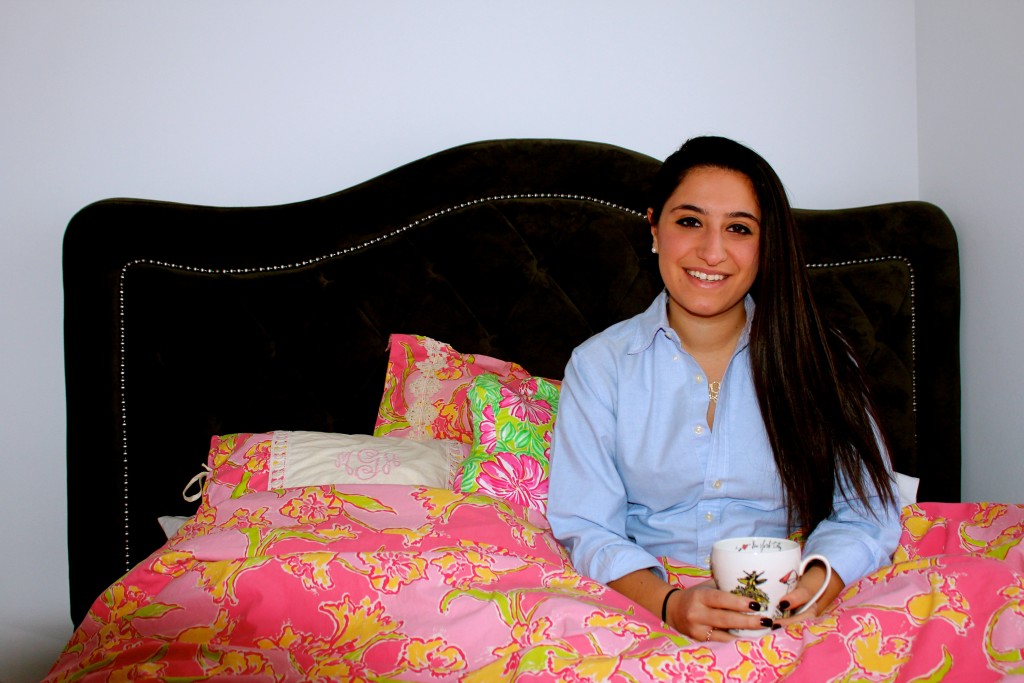 Shirt (Ralph Lauren) | Mug (Anthropologie) | Bedding (Garnet Hill & Lilly Pulitzer)
There are few things I love more than my bed…seriously, every morning I wake up wishing I could just get back under the covers. However, I think I found something that keeps me just as comfortable. Hanes Ultimate (#client) send me a few bras to try out and I'm obsessed.
To be honest, I'm super picky about the bras I wear. In fact, I only wear one kind of bra that you can only get at this little boutique called Therapy in the Hamptons…until now! Like my favorite bras, Hanes Ultimate is simple, comfortable and super flattering. About a year ago, I had a revelation. That revelation was that push-up bras are actually the WORST! They cause awkward pulls in your oxford shirts, something I wear quite frequently and made me look a lot bigger than I actually am.
Hanes Ultimate is the exact opposite of everything I just mentioned! The T-shirt Soft Underwire Bra is basically godly. If you are looking for something a bit tapered and as comfortable as your favorite t-shirt that you sleep in each night, this is the perfect fit for you. This is actually perfect to wear with your favorite t-shift because it avoids all those awkward lines through a thin cotton tee. My personal favorite is the Smooth Inside & Out Wirefree Bra, featured in this post! This is seriously as comfortable as your PJs. It doesn't even feel like you are wearing a bra, completely seamless yet completely supportive.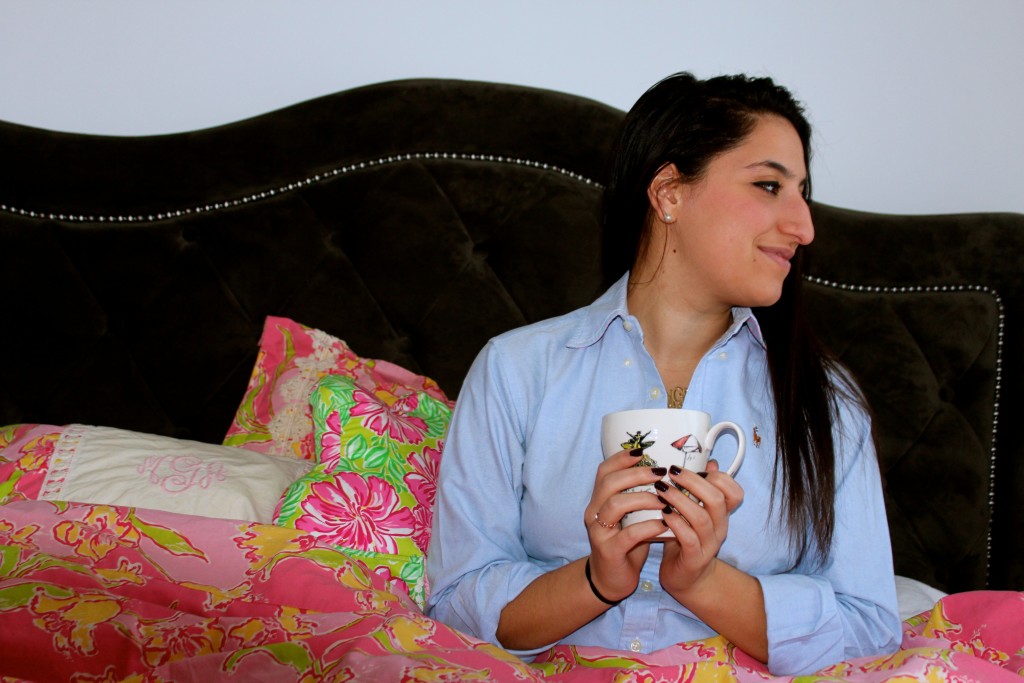 Lucky for you, I have a special opportunity for ya'll to win your very own Hanes Ultimate Bra below.
*This post was sponsored by Hanes Ultimate as part of a Influencer Activation. I received complimentary products to facilitate my review*
*I am an employee of 360i, in which Hanes is a client of.*