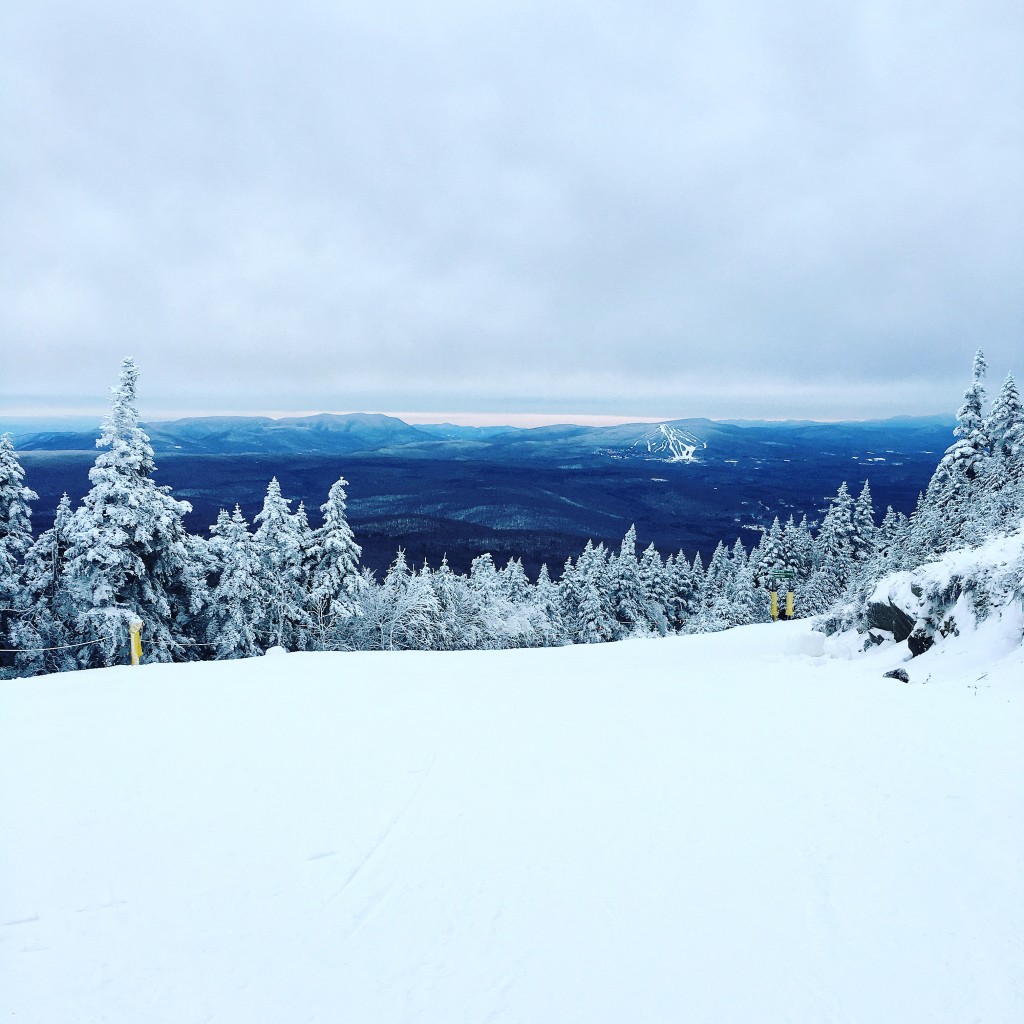 Back to the grind, today! It's funny how that extra day makes all the difference. This weekend, Tom and I celebrated our 3 year anniversary! Can you believe he has put up with me this long? I seriously can't!! As always, we headed to Stratton Mountain to celebrate, a little tradition we started when I was still in college. This year, my parents and brother tagged along to celebrate and it was a blast.
This weekend was exactly what I needed! After a stressful and busy two weeks at work, I needed the eerily silence of Vermont to relax. Although I was anxious to get on the slopes, I definitely didn't rush– it was amazing to sleep in. Actually, I couldn't get enough sleep and slept pretty much non-stop.  Nevertheless, Tom and I hit the slopes for a half-day on both Saturday and Sunday and it was AMAZING.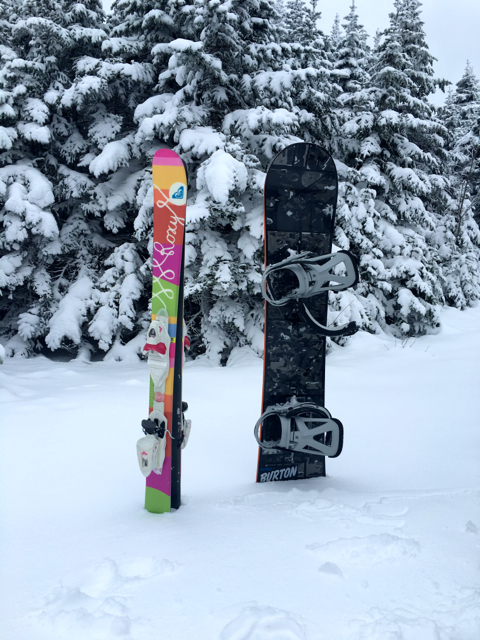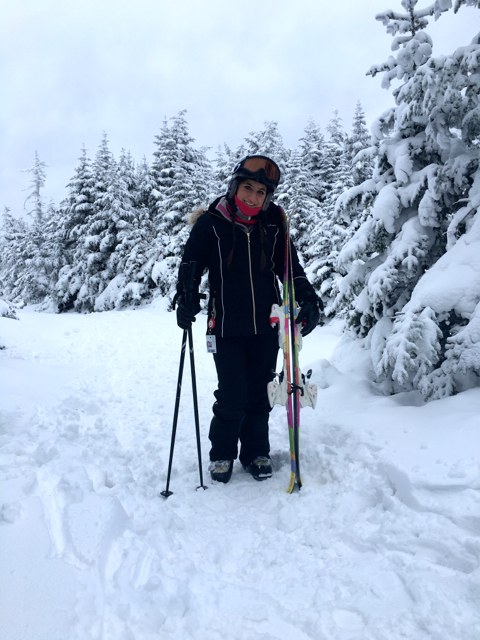 Unlike our previous trip, the conditions were great! It snowed on Saturday morning so the mountain had the perfect amount of powder. There were still a few icy patches since it was super warm but drastically better than it was back in December. One of our favorite trails was finally open, Mike's Way. Even though this is a Green and both Tom and I are experienced skiers, we love this trail due to it's beautiful scenery and length. It really gives you time to practice some trips. It even brings you through this picturesque bridge.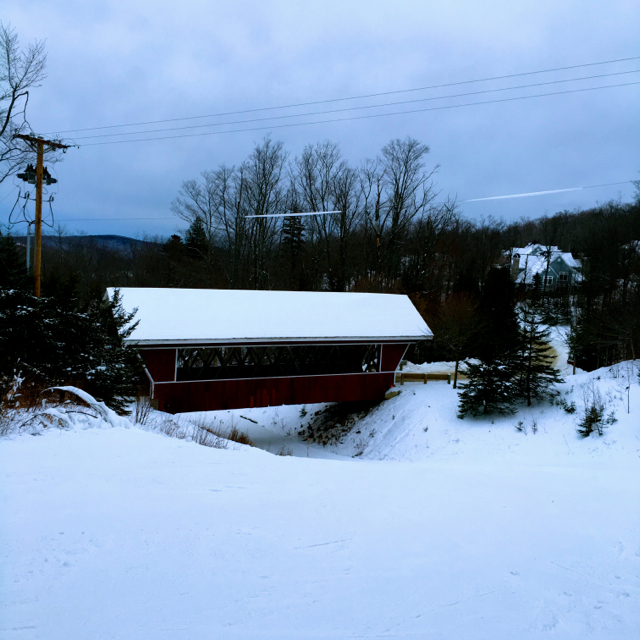 Life lines were meh but we really enjoyed every minute of it. When we got to the top of the mountain, we noticed this little walking trail and decided to explore a little bit. It lead us to a never-before-touched patch of snow and some gorgeous sights of Vermont's evergreens. This actually ended up being one of my favorite parts of the trip. It gave Tom and I time to relax and enjoy each other's company and of course I was able to get some snow angels in (…and some Instagrams).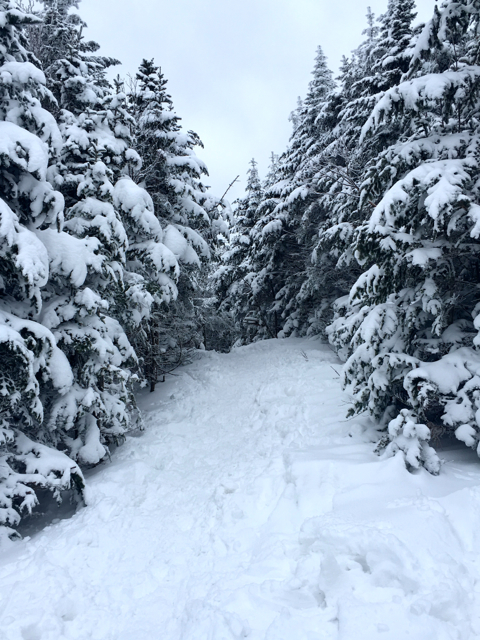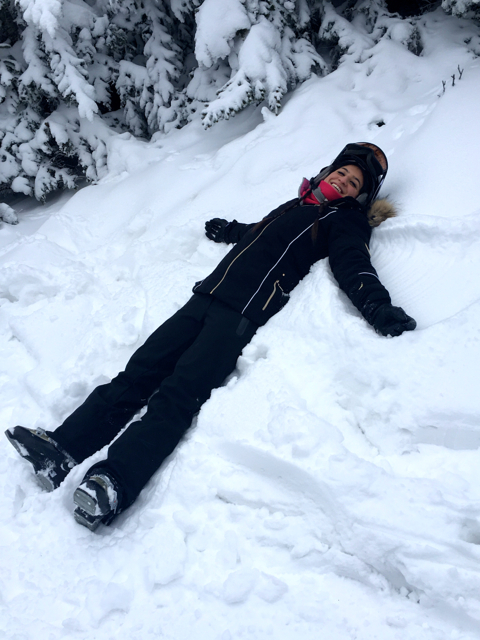 I'm always sad to leave Stratton as life always seems so perfect there. After being there for a week in December, this weekend felt way to short and I'm always looking forward to my next trip back. This time, It's going to be a bit of a longer wait.