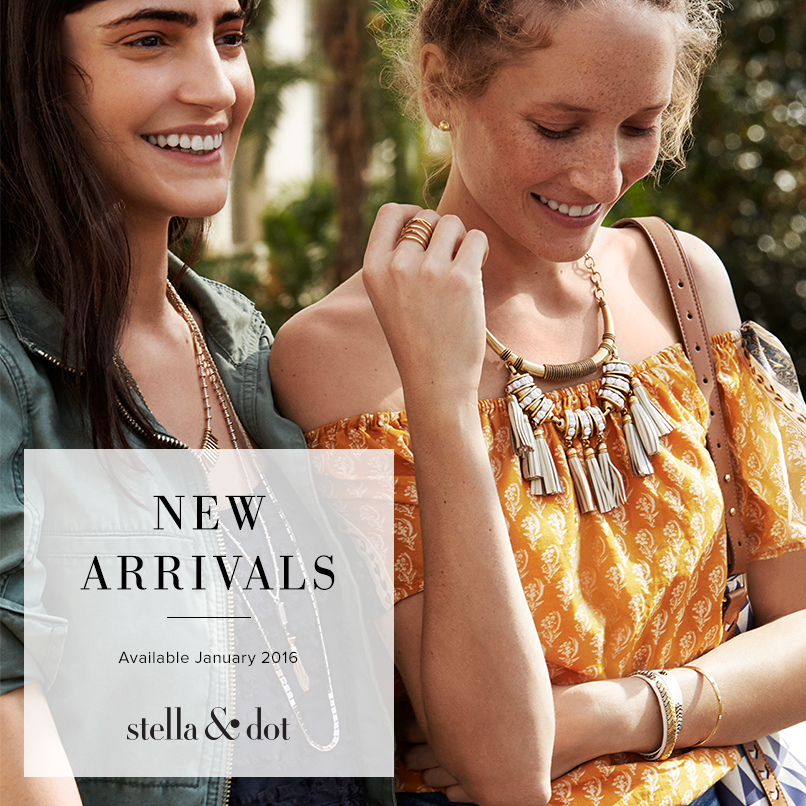 It might be just getting cold but Spring is actually just around the corner and thanks to our good ol' pal Stella, WE ARE SO EXCITED! I'm seriously drooling over the latest Moroccan inspired pieces. So many stately and delicate pieces to go around, so you are absolutely guaranteed to find something you'll love.
Stella & Dot has seriously spiced up my wardrobe  in the last few months. It always pushes me to try something new and I got my eye on some fringed statement necklaces…so you never know what could happen! Here are a few ways you can incorporate Stella & Dot's Spring collection into your everyday wardrobe.
1| A Simple Statement. If you are like me, a lot of your wardrobe includes solid colors and basic tees and the thought of a big flashy statement necklace may be ridiculous. BUT I promise you that it doesn't look as crazy as it may feel. Start yourself off small with one like the below, you can actually adjust the size (HOW COOL?!). The Stone Tile Necklace is perfectly paired with navys.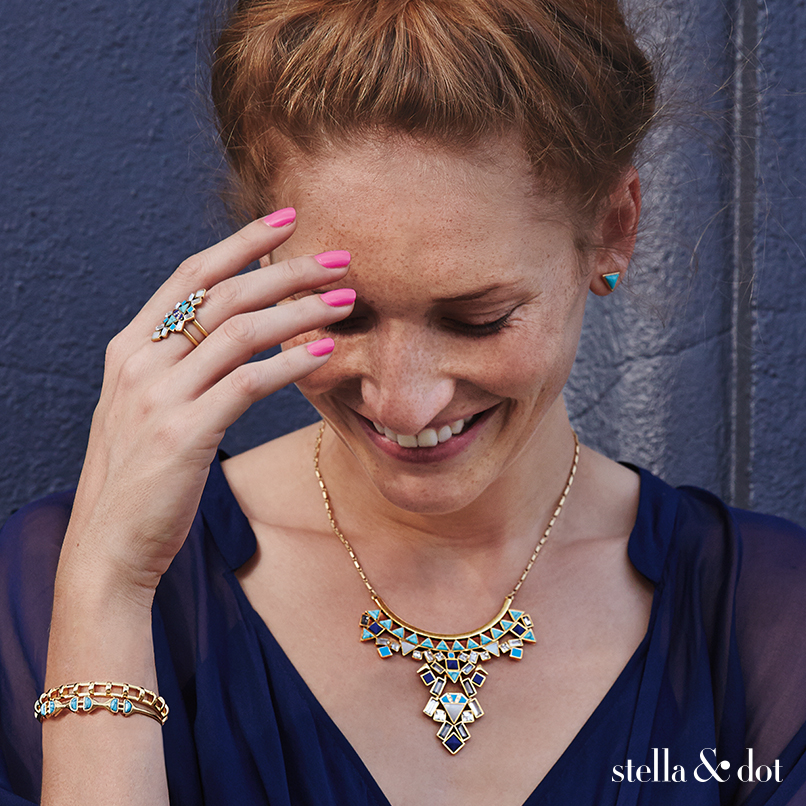 2| A Delicate Dare. Let's be real, Spring is a delicate season and you never want to be too over the top. You'll just start testing the pastels and may get lucky enough to slip on your Sperry's, so you don't want to be too obnoxious with your accessories. A perfect solve for this is some delicate layering. Whether you go for the Aria (a total statement) or just some metals like the Swag Necklace below– you can't go wrong!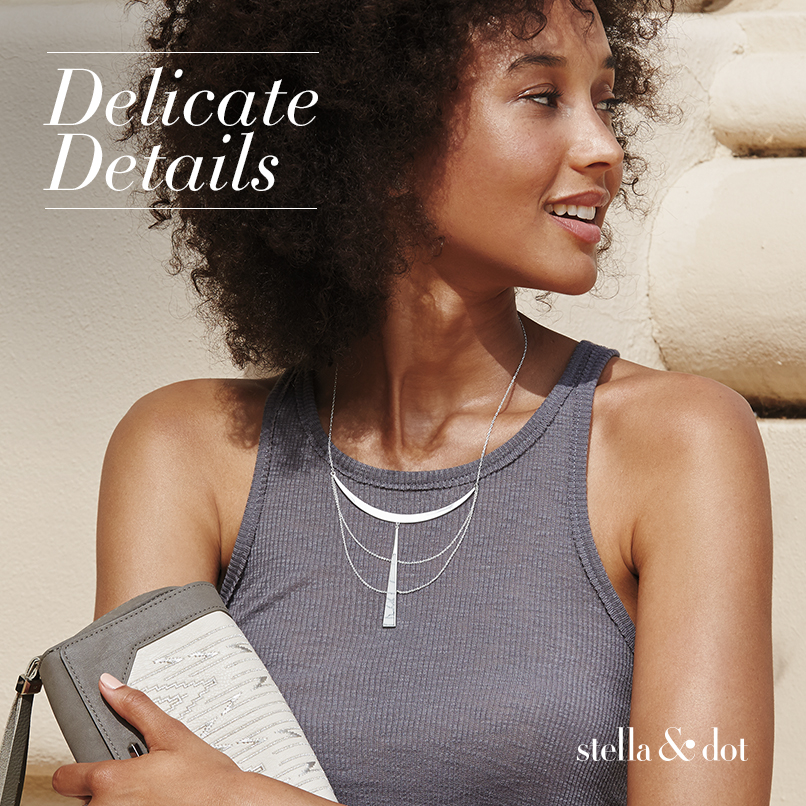 3| Mix It Up. One of the most amazing things about Stella & Dot is it's versatility. Not only do their pieces provide tons of utility (especially the Sutton, Ear Jackets, and Brynn) BUT they also pair well together. Mix it up with some delicates and layering and test your accessorizing skills. Worst case scenario, just take a layer off!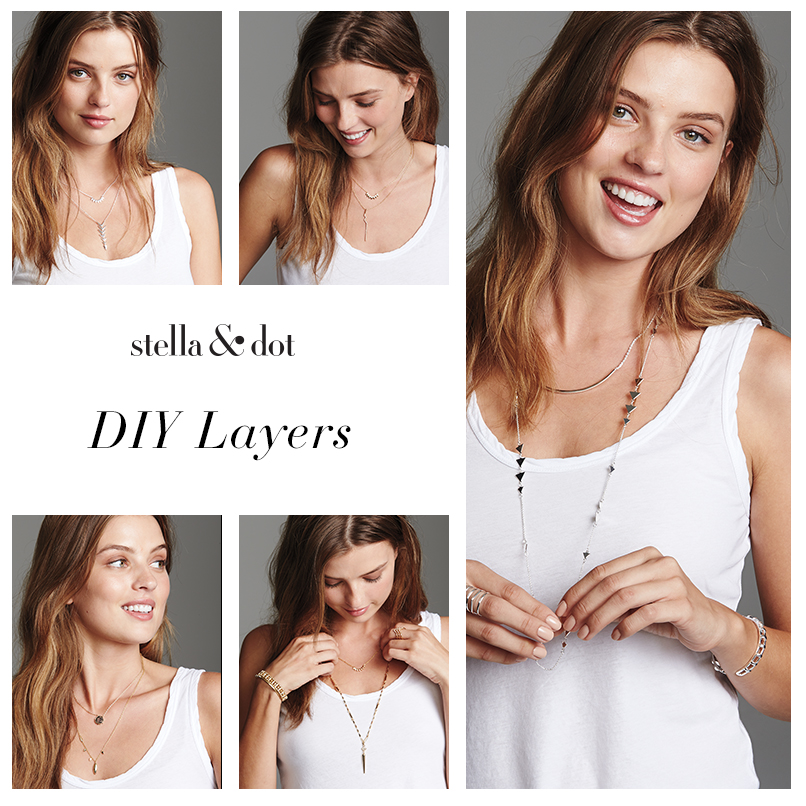 4| Stay Neutral. Sometimes all you need are some earth tones to keep you grounded and show off your best style. I love little leather accents in outfits. Whether it be a jacket, elbow patches, or a watch strap– it always adds that little slice of sophistication. As a new arrival in Spring, we have our popular Hudson Tote with some brown leather perforated details…LOVE.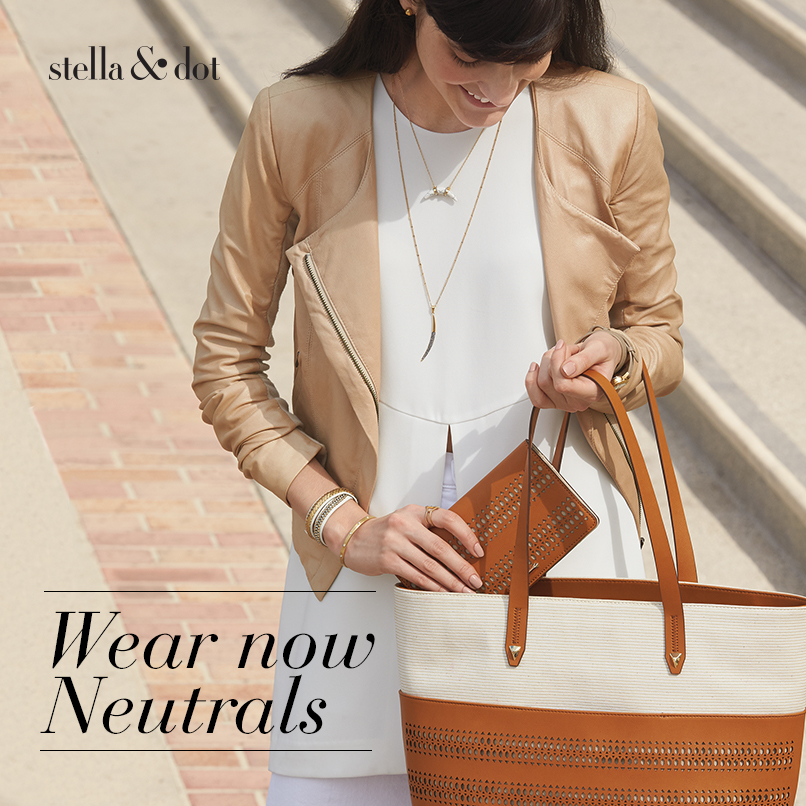 Interested in what you see? Have an in-person or virtual trunk show with me and earn up to $300 in free accessories. Now, how can you pass that up?!