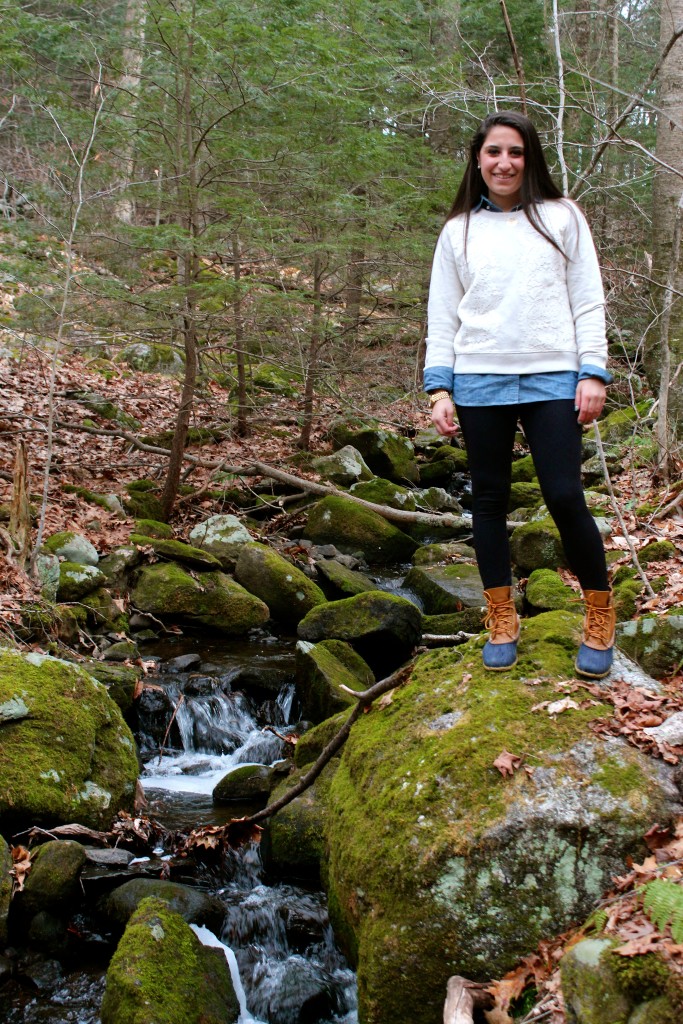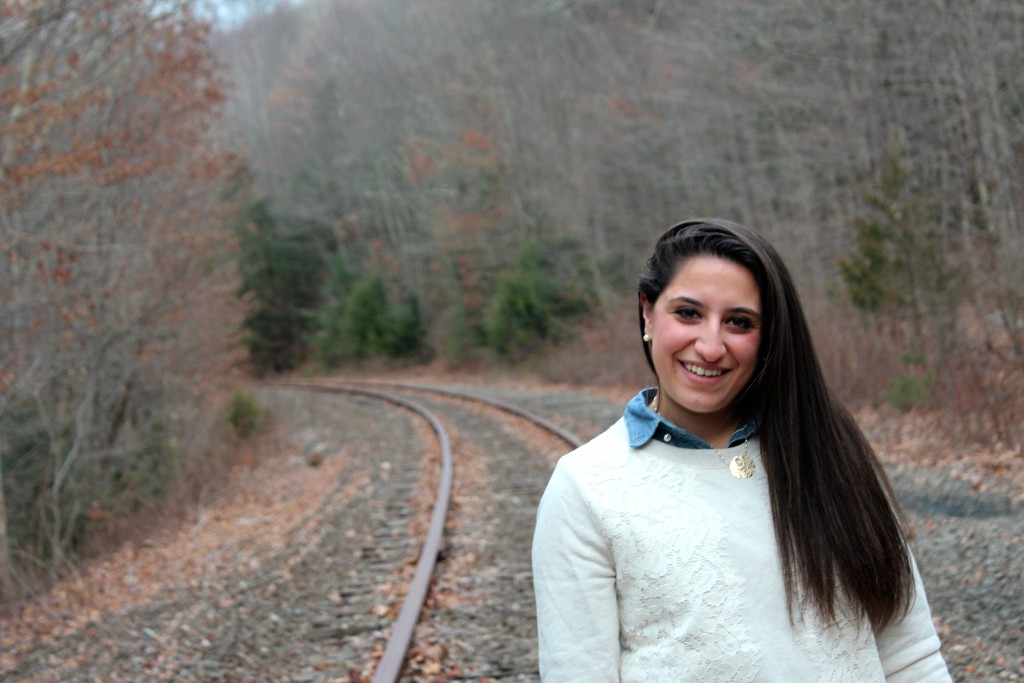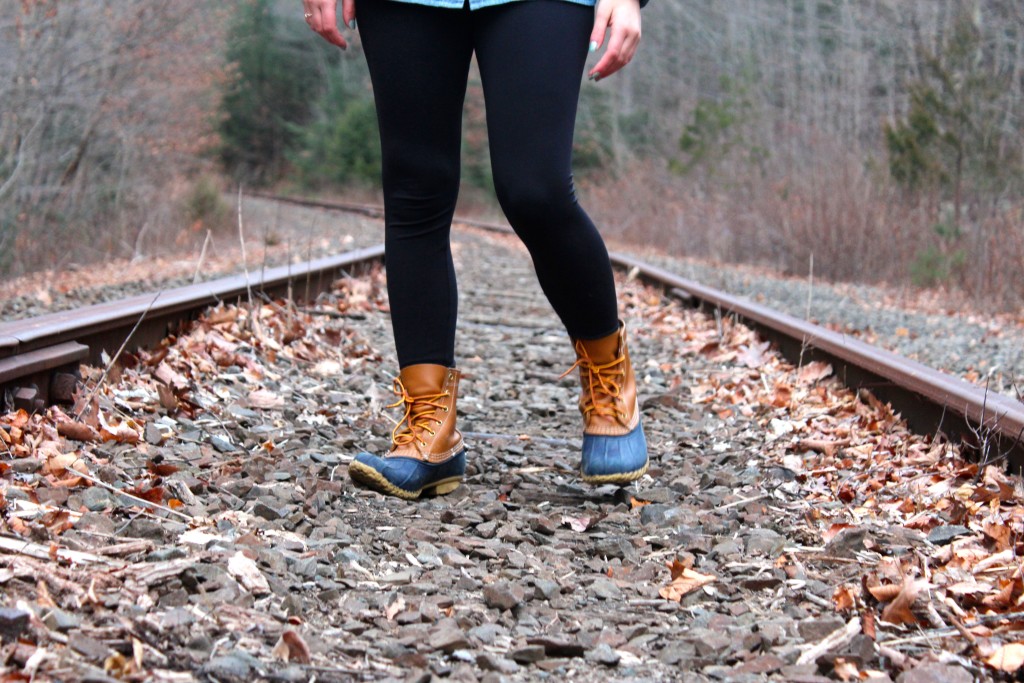 Sweater (J.Crew) | Shirt (J.Crew) | Leggings (SPANX) | Boots (L.L. Bean) | Necklace (Marley Lilly) | Watch (Michael Kors)
Happy Monday! Is it just me or did this weekend go way, way, way too fast?! After a long week of work full of long nights, I was so happy to escape to Connecticut for some relaxation and nature. Not to mention, the silence and peacefulness that comes from sleeping in Connecticut.
You guys know that I'm not too outdoorsy but Saturday's weather was so beautiful we just needed to get out, so we took a walk into the woods behind Tom's house. Keeping comfortable, I wore my favorite SPANX leggings (seriously can't get enough, can you tell?) and layered up with a chambray shirt and sweater. While I'd usually wear my riding boots or a pair of booties with this outfit, I traded in the heels for some Bean Boots…perfect for a good hike! The leaves were a bit slick and some of the stream was frozen so the Bean Boots were the perfect choice to battle the elements.
It's so funny how layering can pull an entire outfit together and really make you look put together. I packed in about five minutes on Friday evening so I definitely didn't plan out any outfits but I was happy I grabbed these stables. When packing for a week away, I always pack a pair of jeans, a pair of leggings, a chambray shirt, a decorative sweatshirt, and if you are in Connecticut– a flannel. This outfit was just what I needed for a sleepy but adventurous Saturday, and definitely kept up for a dinner out once swapping out the boots for booties.
People tell me all the time that I "look so put together" and usually I laugh in their face and tell them that they should see the mess that is my apartment, but I've finally realize that layering is my secret. The crisp chambray shirt peaking out from underneath a decorative or plain sweatshirt, signifies that some level of effort went into putting together your outfit. Whether that effort be color coordinating or making sure your sleeves don't ride up…effort is evident. To bring this look one step further, swap out my monogram for a statement necklace.
Weekends are for coziness and this ensemble definitely held up. What are your staples items for a weekend adventure?