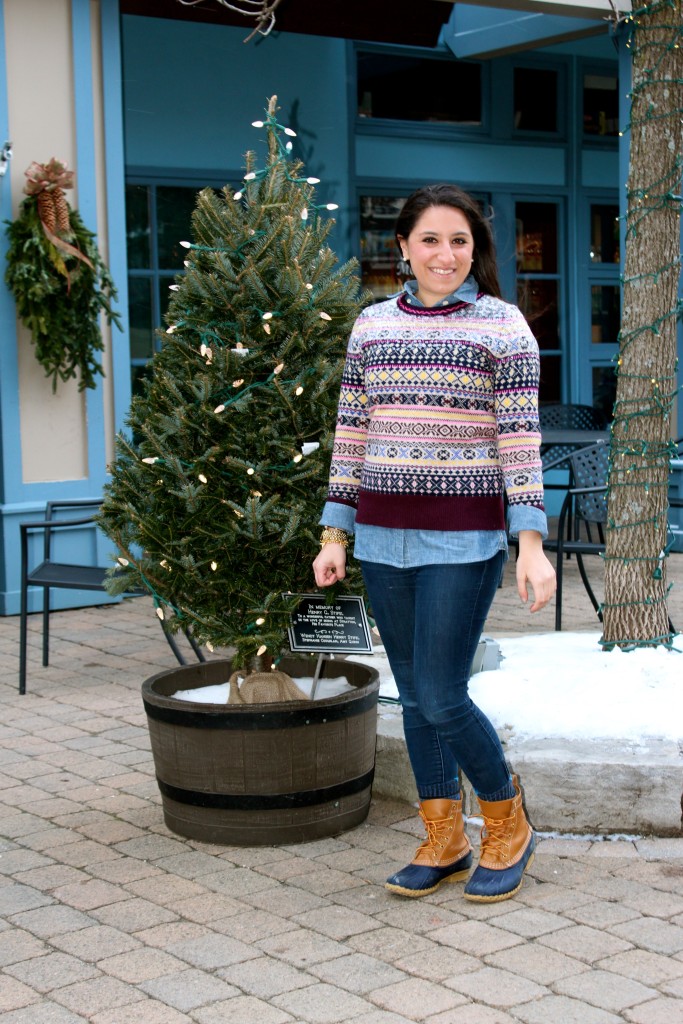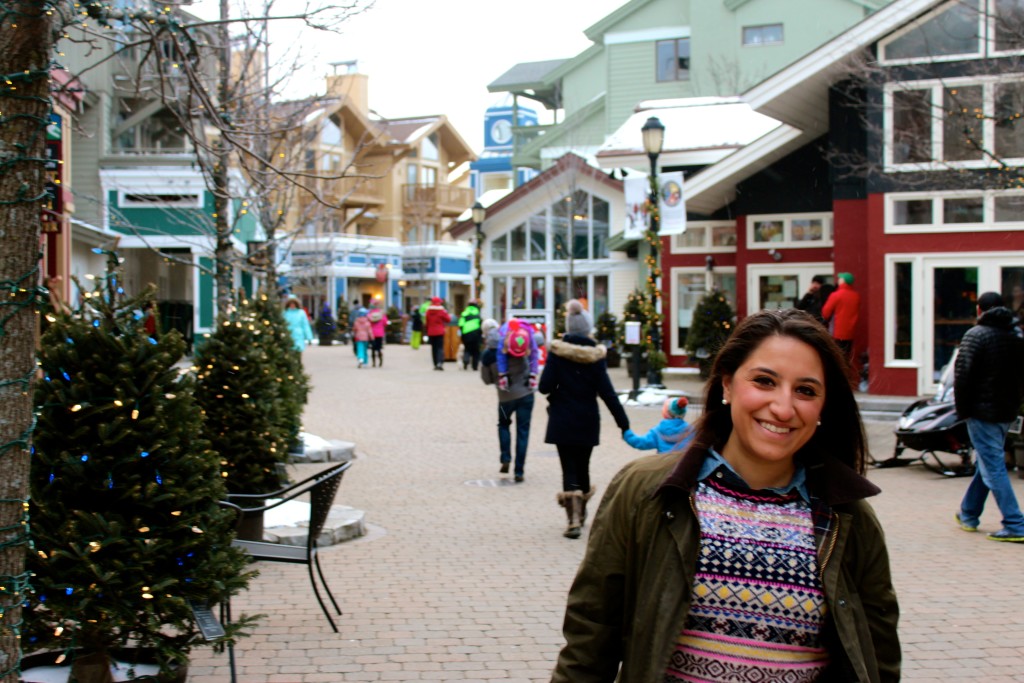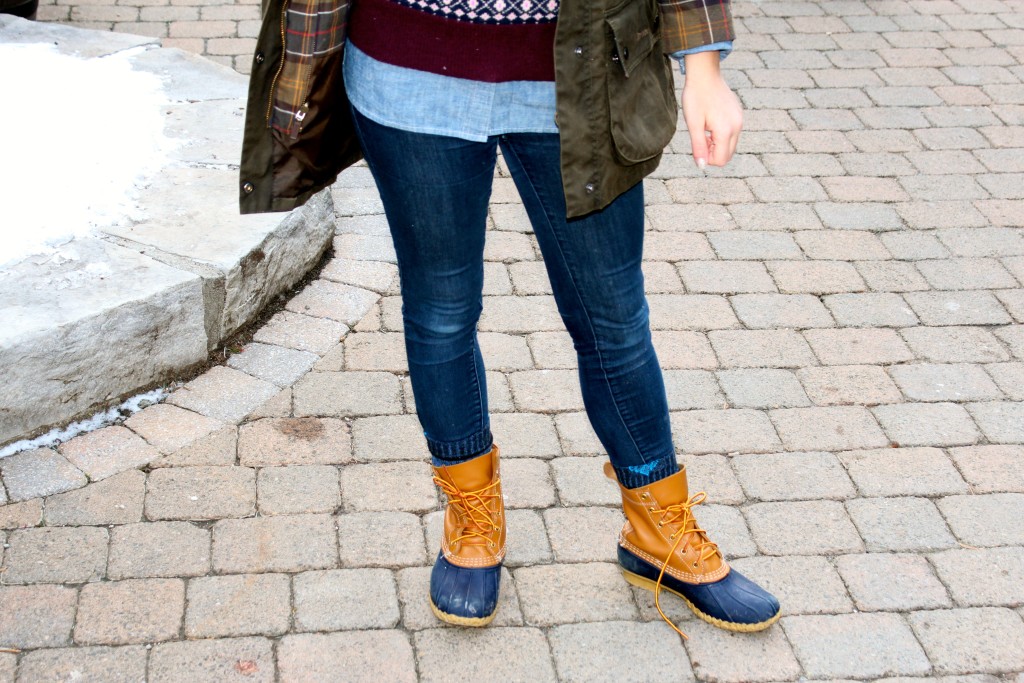 Sweater (J.Crew) | Shirt (J.Crew) | Jeans (LOFT) | Boots (L.L. Bean) | Jacket (Barbour)
Although it took long enough, Stratton is officially freezing! This shoot was super rushed because it was flurrying and cold to the bone! Nevertheless, this is my go-to ensemble for a day spent in the Stratton village (check-out last year's post here).
In between full days of skiing It's always worth taking a day of rest to not only make sure your body is in check but also enjoy all of the other amazing things Stratton has to offer. This quaint village is full of shops, restaurants, and bars that you can spend all day and still have tons to explore. These photos are taken in front of one of my favorite places in the village, the Stratton Deli. If you want real delicious hot chocolate, this is your place. I'm guilt of having a few too many cups during my stay in Stratton…they put lots and lots of whipped cream (#perfection).
If you are a skier, rider, or just along for the ride, the village has something for everyone. If you are a hardcore snowboarder, you can pick up some gear at Burton where you can immediately test out your new boots, gloves, pants, etc. only a few steps away. If all of your friends are on the slopes and you have some time to kill, definitely check out Von Bargens Jewelry where you can pick up some custom made jewelry! You can also find tons of shops full of Stratton apparel and the best in ski/snowboard gear.
The first rule of dressing for the village is don't overdo it. This is a casual and cozy place, you won't see anyone in heels, dresses, or skirts. Keep in mind, there is likely going to be snow so you'll want to throw on your favorite pair of snow boots. Mine are my bean boots! Second rule, layer up! You may feel like you are dying when in the lodge because they'll have the heat pumping but it is seriously freezing! Layering with a chambray is always my go-to but you can do so with any oxford shirt of your choice! Rule three, invest in a hefty sweater. This J.Crew cashmere mix fair isle sweater was a comfy and chic option for a day spent in and out of shops. My one regret, wear a heavier jacket! I love my Barbour but I don't have the winter insert that is sold separately, making this a primarily fall and spring jacket. When in doubt, definitely throw on your ski jacket– you'll certainty be warmer!