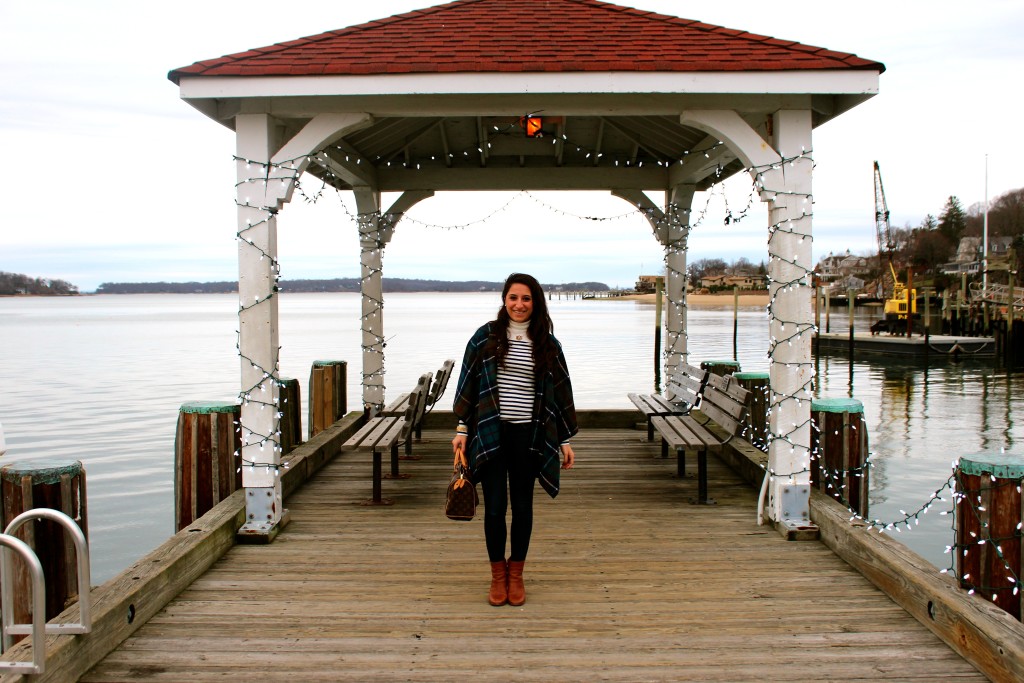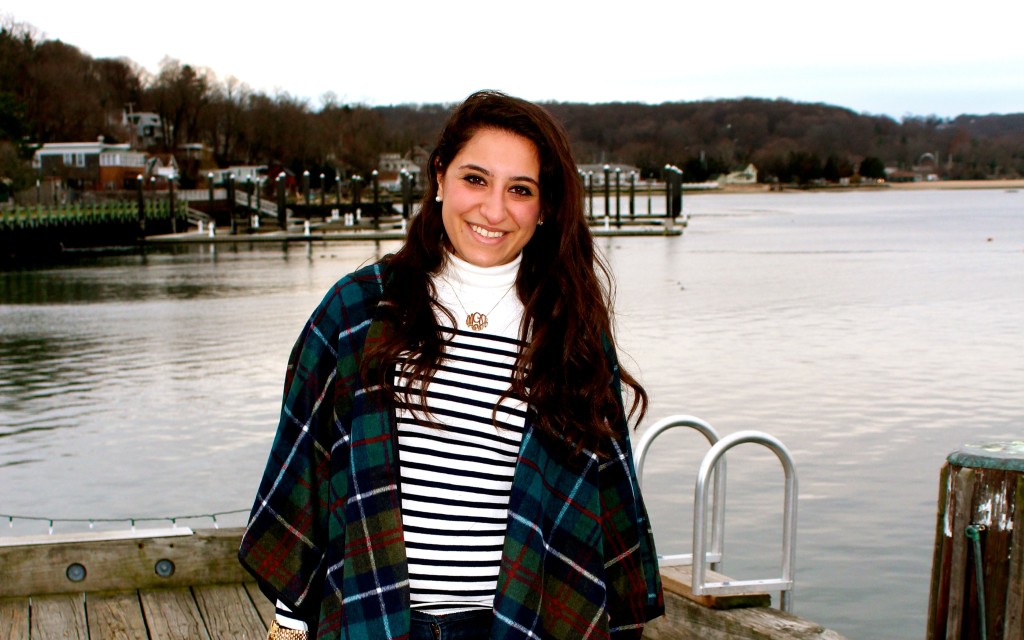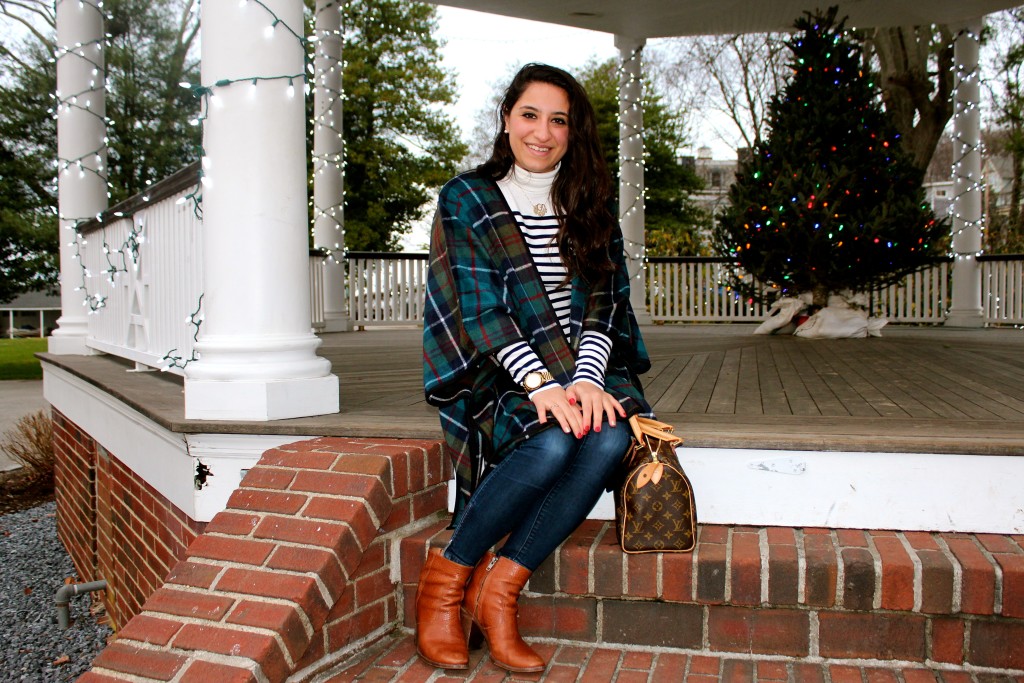 Top (J.Crew) | Cape (Old Navy) | Jeans (LOFT) | Booties (Madewell) | Necklace (Marley Lilly) | Watch (Michael Kors) | Ring (Tiffany & Co.) | Bag (Louis Vuitton)
Welcome back to the work week! While some of you may be taking some time off, most of us are back at our computers in the final stretch of 2015. I'm lucky enough to be working from my family's Vermont home!
Even though I was back in Long Island for only a short time, I'm so happy I was able to take in some of my favorite places. For example, Northport! Northport is only a 10 minute drive from my hometown and is home to this gorgeous waterfront village. Growing up, I loved visiting during this time of year to see the village decked in garland and lights. Thankfully, this year it was warm enough to walk the docks and the village without having to shuffle from store to store for warmth.
I choose this comfy, cozy, but nautical chic outfit for a quick stroll in Northport with my brother and dad. My mom has been BEGGING me to wear turtlenecks for years and I finally found one that I love. I've had an eye on this baby for a while and think I found my new go-to top. Perfect for those chilly fall days with a tan skirt but also cozy with a pair of jeans and layered cape like demonstrated here.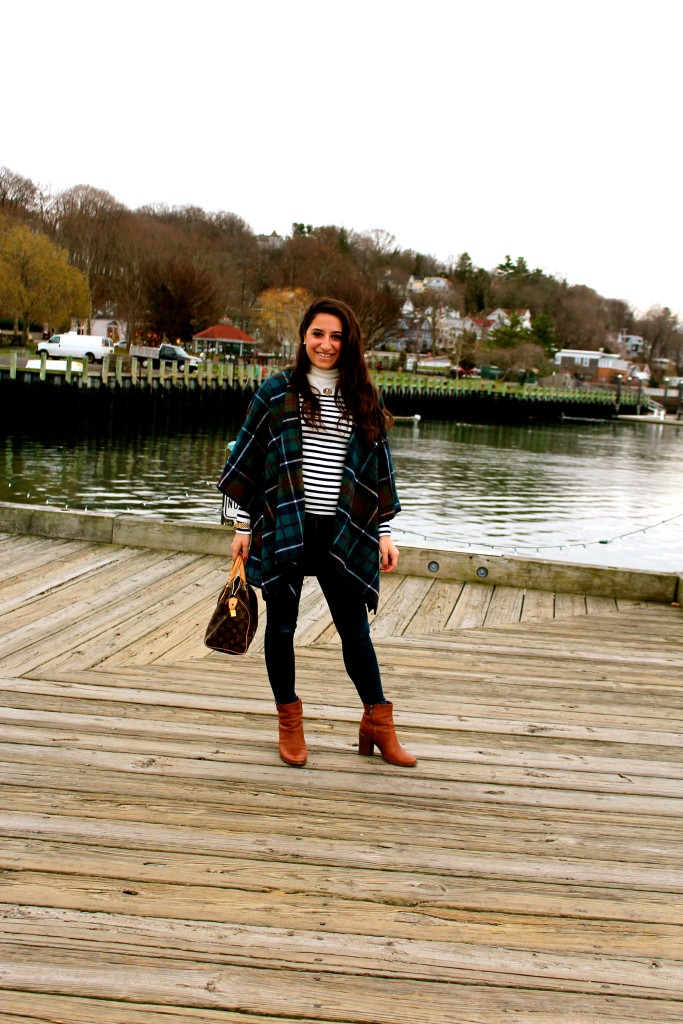 I know mixing patterns isn't everyone's favorite but I can't stop doing it. Stripes and plaid is a peculiar mix but it absolutely has my heart. The navy nautical stripes and cozy Christmas plaid made for a seasonally chic ensemble. Since I was going crazy with the patterns, I kept the accessorizing simple with my gold Michael Kors watch and rose gold infinity ring (both compliments of Tom!).
Let's talk shoes for a second. In winters past I've been a riding boots girl but now that I'm working and walking A LOT less, I've found myself loving my leather heeled booties for all occasions. They just make me feel more put together and in the most honest words, more mature.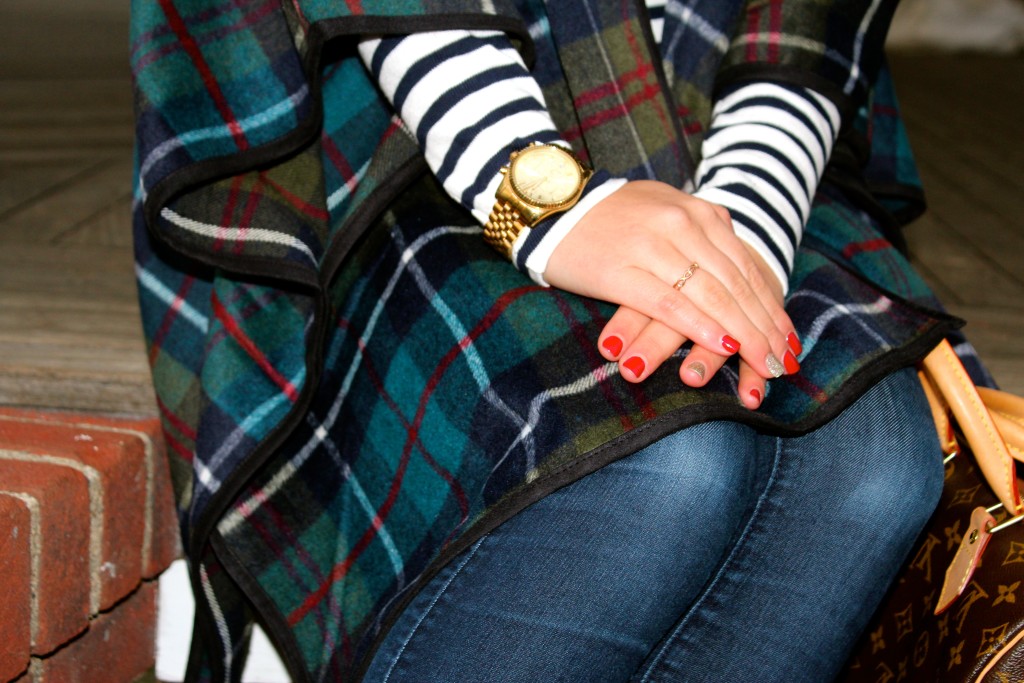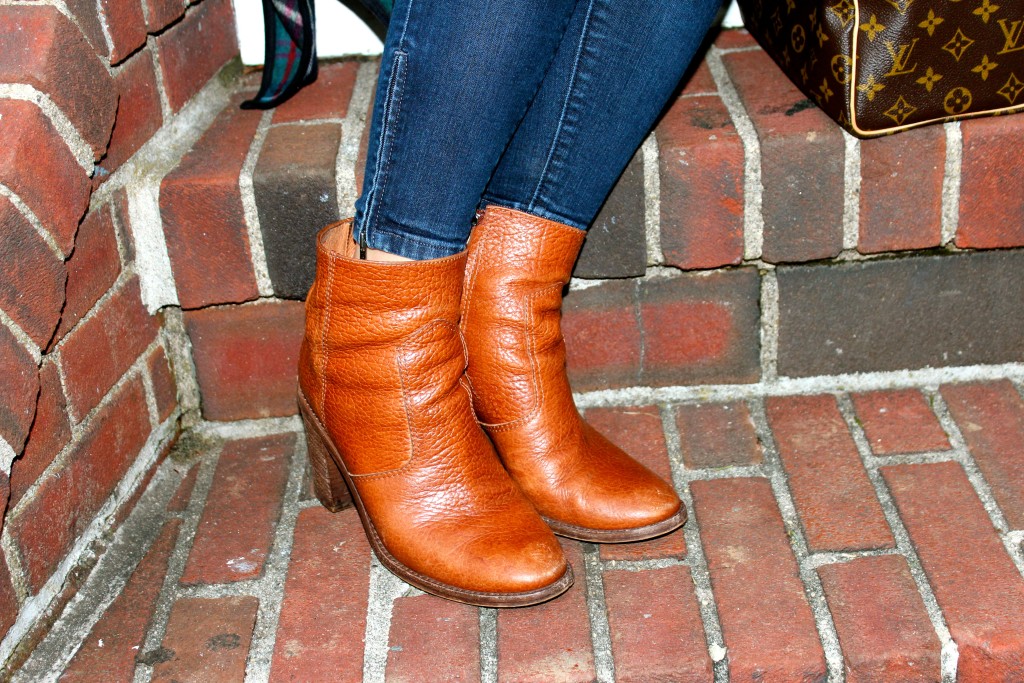 Being a true fashionista, I always enjoy mixing and matching but I also love when an outfit can just speak for itself. While this layered ensemble was the perfect thing to wear for an afternoon spent in the village, I think I'm falling for a more minimalistic look. I have a feeling this turtleneck and jeans look may be a repeat offender in the very, very, very near future.
Just like a true prepster, simplicity will always win my heart. What look do you like best?