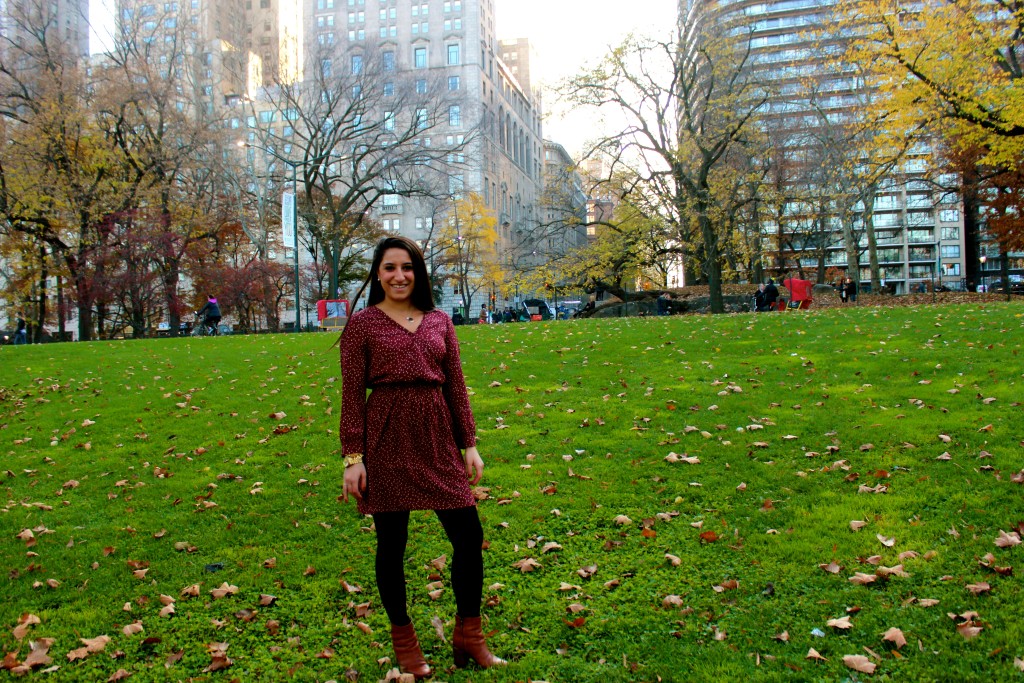 Dress (Madewell) | Booties (Madewell) | Necklace (Marley Lilly)
Remember back in November when I couldn't find a dress to wear on Thanksgiving? This was one of those spontaneous day's in Madewell, which ended in 3+ dress purchases. I'm usually really guilty about shopping for things that I don't necessarily need but I'm so happy I picked up this little number because it is so so so comfortable.
I seriously can't get enough of this dress. I've worn it to work, so easy to look put together! As well as a few weekend adventures, an easy way to look not so hungover on a Sunday. Tights are one my all-time accessories for winter. Being a dancer, I could comfortably wear tights everyday and have even attempted to wear tights as pants– Blair Waldorf would be so disappointed with me. My favorite tights are sweater tights (like these!), they have a slightly different texture than other tights and likely a lot warmer.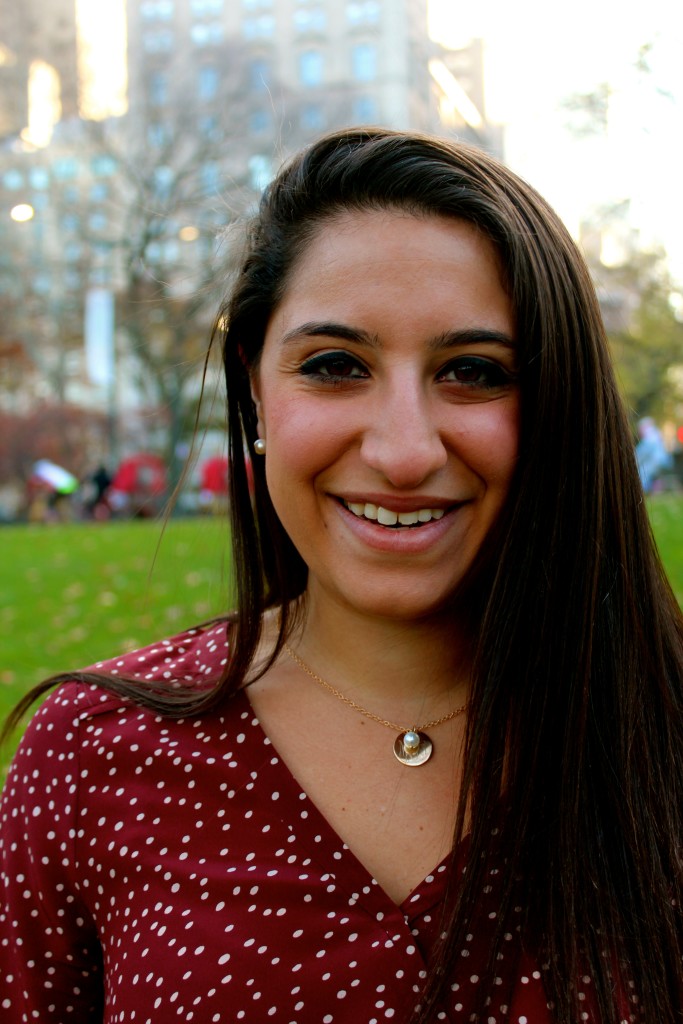 I definitely have my fair share of monograms in my jewelry box, but this one has become one of my everyday pieces. The simple engraved gold plate and a pearl charm is definitely more delicate and dainty than some of my other monograms, so it pairs perfectly with this simply comfortable ensemble. This low v-neck has gives us a lot of opportunity to either a statement necklace a simple piece like this one.
I wore this on a busy Sunday shopping and getting my nails done with my mom, so figured tis simple necklace was perfect. Just enough to look put together, but nothing too over the top.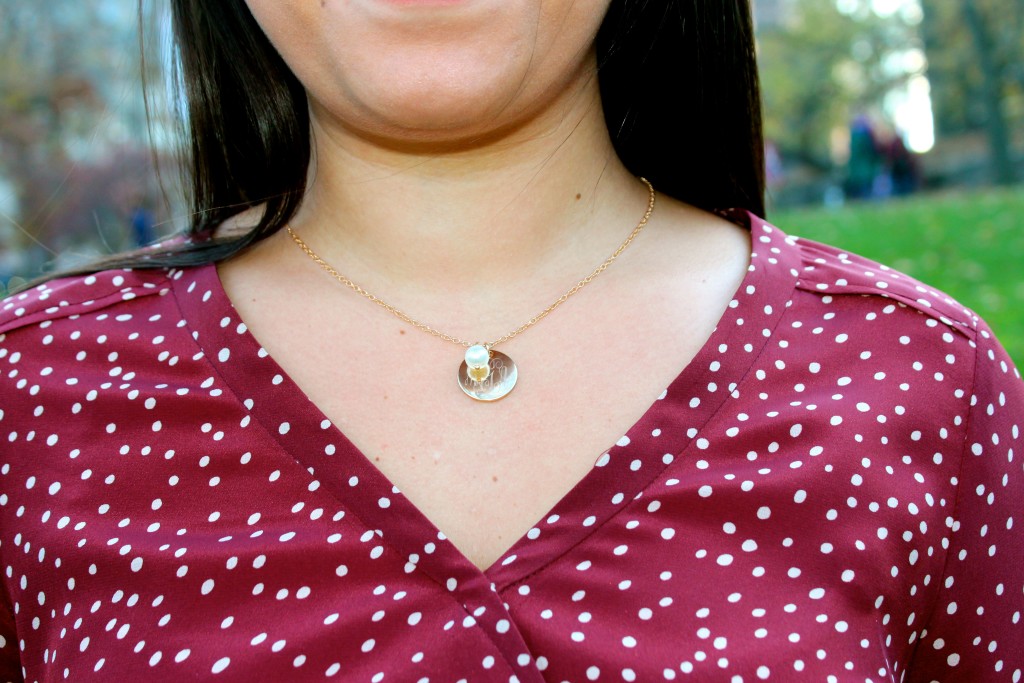 I love that both my brother and I live in the city now because my parents have been visiting us NONSTOP on weekends! It's like the best of both worlds, living my own life during the week but still get my mama time on the weekends. This day was complete with manicures, shopping at the Central Park Christmas Village, some shopping, and her favorite BLOG PICS. She's always been my favorite photographer! Didn't she do a great job?!