The time is finally here and we're all headed home for the holidays. Whether you are finally done with finals or taking a few days off of work, home never sounded as great as now. No matter where you are headed, travel is guaranteed to put a damper on your holiday mood. Traveling during the holidays is never fun and hardly ever goes smoothly. Last year, I had to stand for my entire two-hour train trip home…definitely not ideal.
I've always been a huge Vera Bradley fan when it came it travel goods and for as long as I can remember, vacations and weekend getaways always included some Vera Bradley luggage. This is why I was super excited to work with Vera Bradley and receive a large duffle bag, which is much bigger than any of the bags that I own! The weekender bags are great for a quick trip home, seriously my go-to for all those summer Hamptons getaways but this large duffle is incredible for longer trips.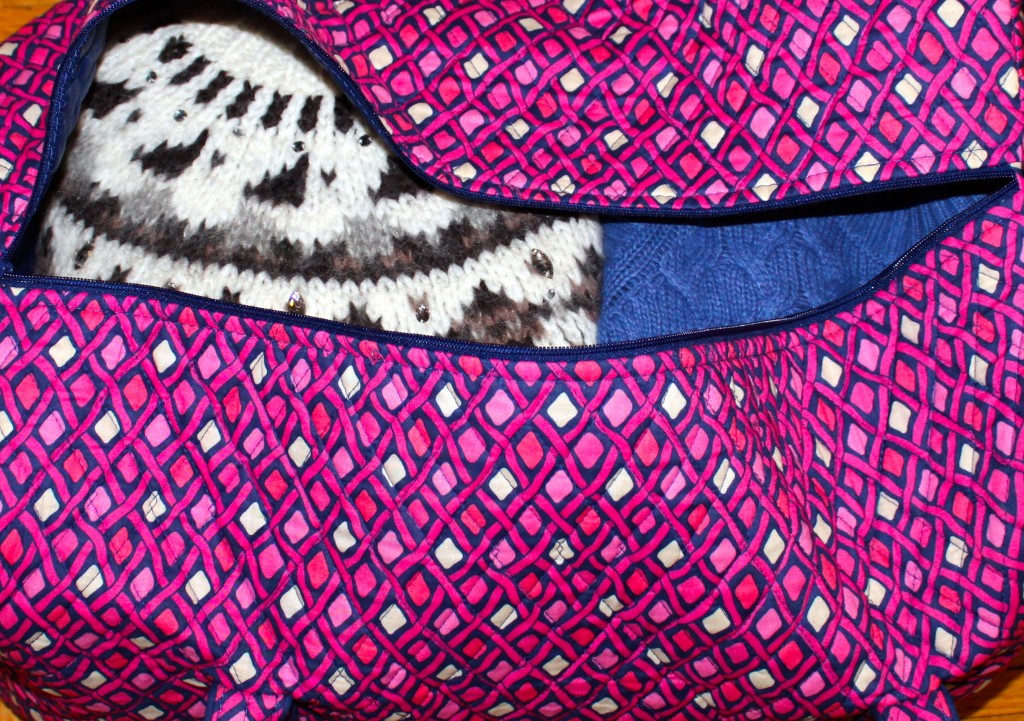 As I mentioned, I have owned a lot of Vera Bradley in the past but this is by far my favorite print I've ever seen. Of course, some pink to go with the rest of my life but the navy contrast really helps the bag be a bit more sophisticated instead of the baby pink swirls that I still have from middle school! My other favorite feature of this bag is the huge pocket on the side, it is perfect for those last minute items like your make-up bag or straightening iron.
This weekend I'm gearing up to head back home for Christmas and New Years, but this also includes a week-long trip to Stratton, Vermont so there is a lot to remember. From ski lodge sweaters, pajamas, and cosmetics there is way too much to remember so I've taken to keeping my bag out and packing throughout the week.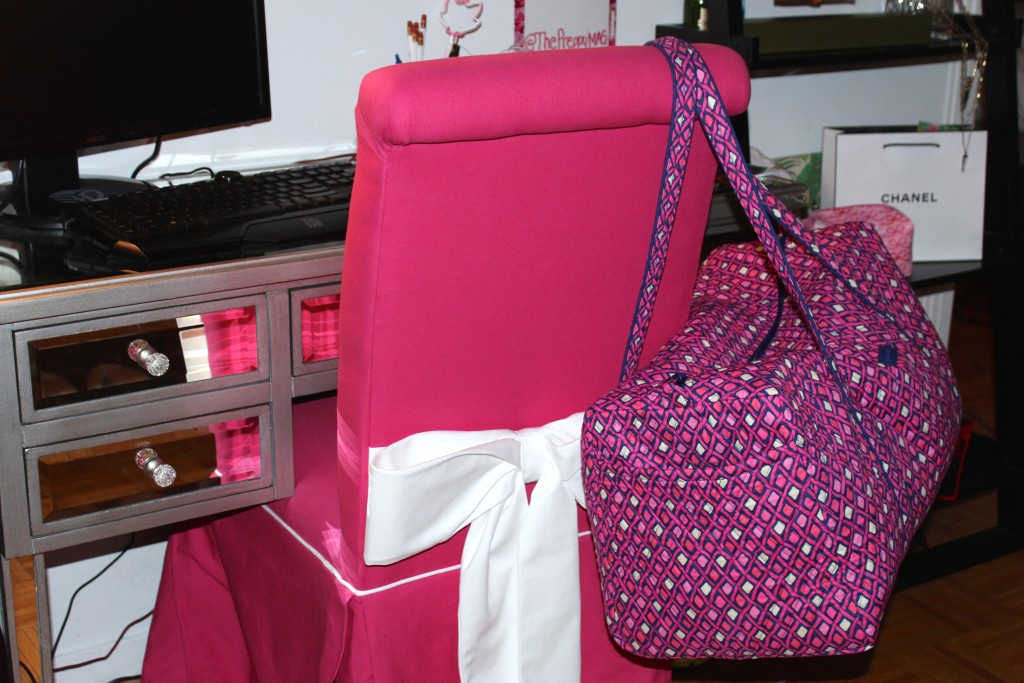 If you are traveling, its so easy to forget things for the actual trip itself. Some people are just fine with their IPhone but I prefer using travel time to get some reading done. I recently made a trip to Disney World where I used the hell out of that not so little pocket on the side was perfect for my book (currently reading: "Yes Please" by Amy Poehler).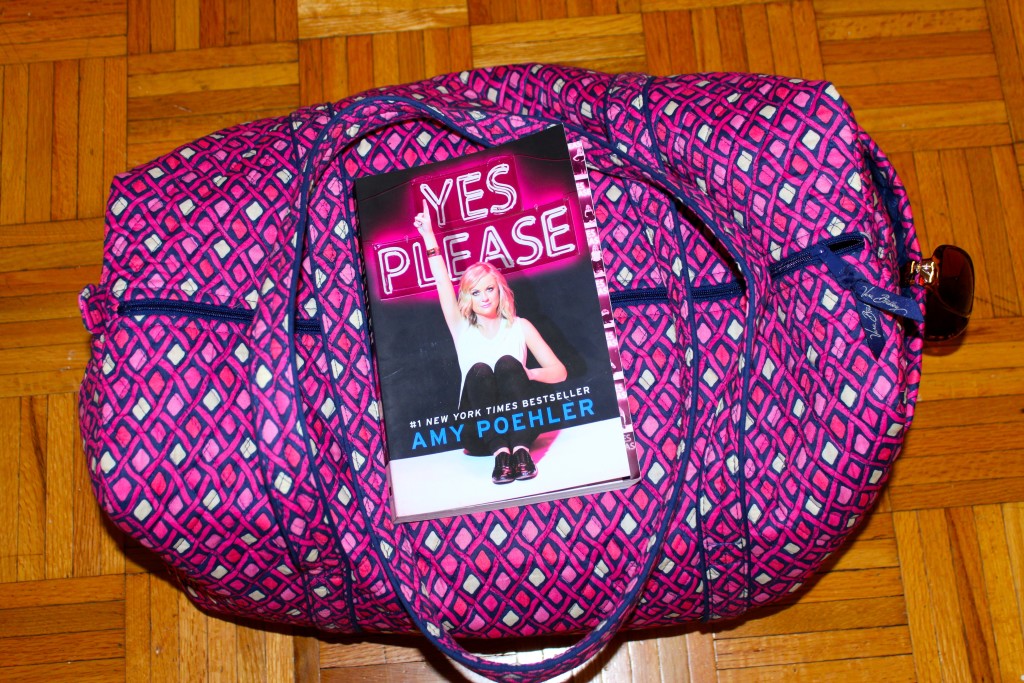 This bag was a serious lifesaver while traveling to Disney World and making a mid-trip hotel swap to Universal. We actually left New York with the bag half empty only bringing our laptops, books, and make-up but when we left it was chocked full with souvenirs. I'm going to file this unintentional move under pro travel tips!
Once we got back from Florida, I was so use to bringing this bag EVERYWHERE that I may or may not have used it as a gym bag…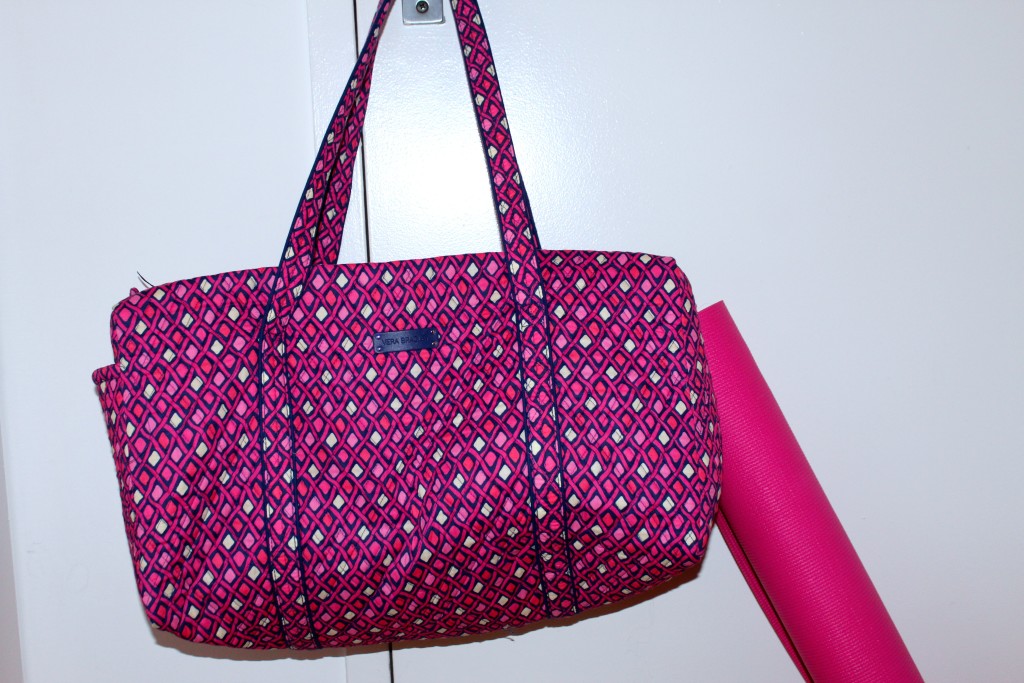 This post is brought to you by Vera Bradley and Her Campus Media.