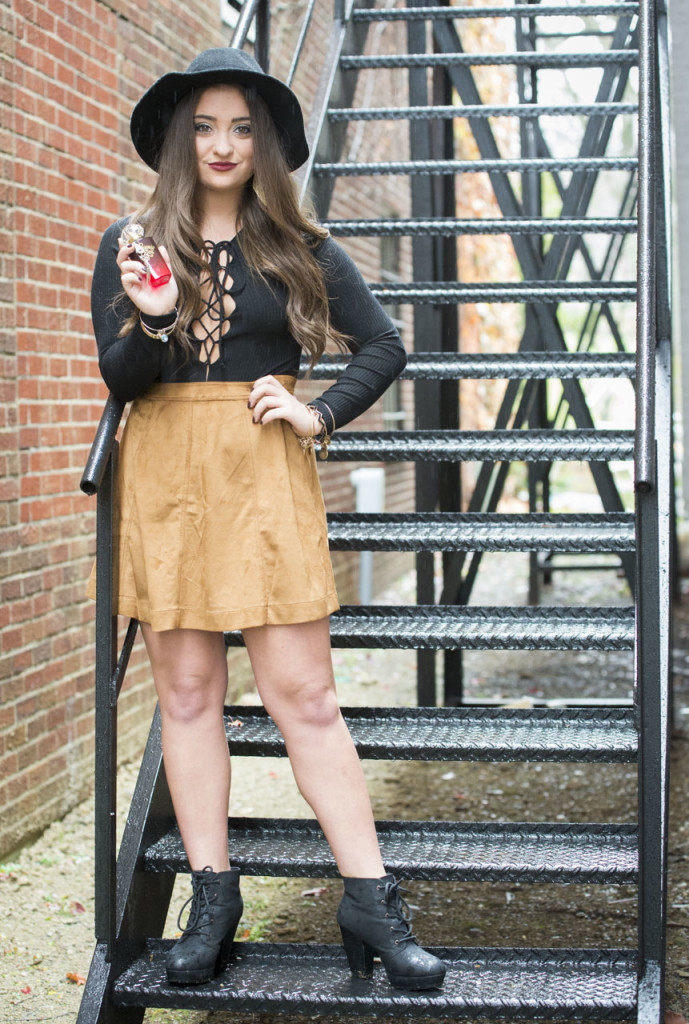 As we surround ourselves with our loving family and friends during this joyful holiday season, start running around to store to store to get the perfect holiday present for that special someone, and wondering if we will be on the naughty or nice list on Santa's long list. The Perfume Gypsy Kiss is the perfect perfume to get you through this stressful holiday season. The green apple, jasmine petal, and vanilla orchid are a perfect scent for this winter as it could bring out the bohemian spirit in oneself.
Once I got the package of my Gypsy Kiss perfume in the mail, everyone in my sorority house wanted to smell it and wear it right away.  Immediately, all the sisters of Alpha Delta Pi fell in love with the beautiful smell and asked for samples and where to purchase it! This perfume is perfect for secret Santa presents or a stocking stuffer.  In the Alpha Delta Pi house, I left my full bottle of Gypsy Kiss perfume by the front door, so everyone has the chance to smell beautiful and bohemian as they strut around campus. This perfume does not just have a refreshing scent to it; nevertheless it comes in a stunning crystal body with jewels hanging around, that looks perfect sitting on the outside table of a sorority house.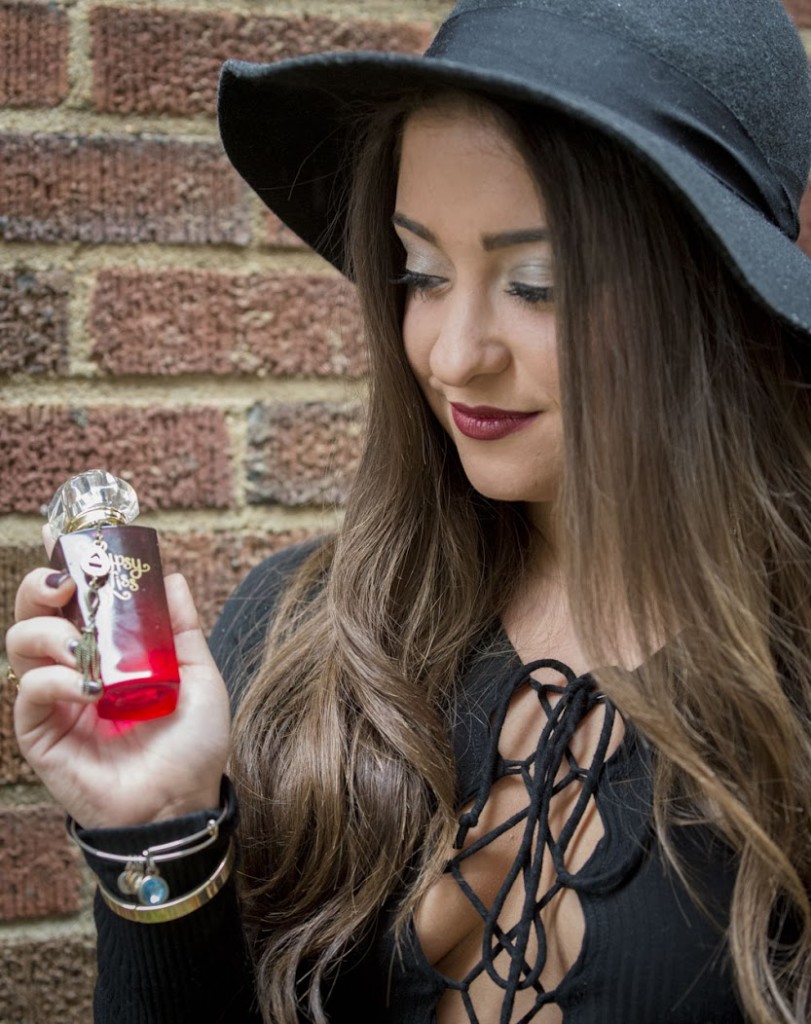 We all know the phrase  "new year, new me," with that being said with the New Year coming around the corner its time to change something about yourself.  Wearing the perfume Gypsy Kiss is the perfect yet small change you can rock going back to school. This bohemian scent is the perfect, relaxing, and yet fashionable way to kick off a new semester. Nothing is more elaborating than bringing back your holiday presents to school and showing your friends. For this holiday season, make sure you put Fragrance Gypsy Kiss on top of your wish list and get ready to be the best smelling delightful fashionista on campus.