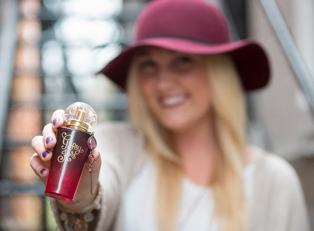 The saying goes never judge a book by its cover (which I always do) but this cover, aka bottle of Gypsy Kiss was fabulous. It gives off a bohemian, free spirit feel with an ombre pink and purple base, gold accents and a beautiful jewel to top it off. I'll be honest with you, I was kind of weary when Marie reached out to me to try Gypsy Kiss fragrance because of how picky I am about perfume. Nonetheless, i'm always willing to try new things, so I eagerly accepted. Gypsy kiss provided us with a full sized bottle, many samples to hand out to friends, flash tattoos and a hand written note!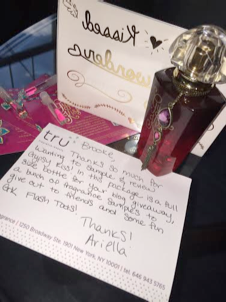 Like I said, I am very picky when it comes to specific perfumes. Some are extremely overbearing and we all know there's the kind that smell like our grandma (no offense grandma) so I was kind of skeptical. With a mixture of green apple, jasmine petal and vanilla orchid, this perfume was nothing short of amazing. This fragrance is definitely geared toward the playful, free spirt, bohemian style in which they're trying to portray.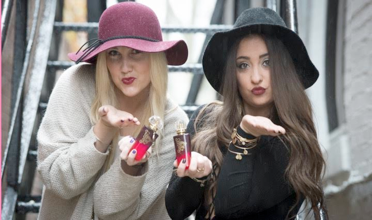 immediately made all of my friends try it and like me, they fell in love. All of them have said they added it to their Christmas wish list in hopes to receive it as a cute little stocking stuffer! This is a perfect perfume to use on a day to day basis because it doesn't come off too strong and leaves you feeling refreshed.