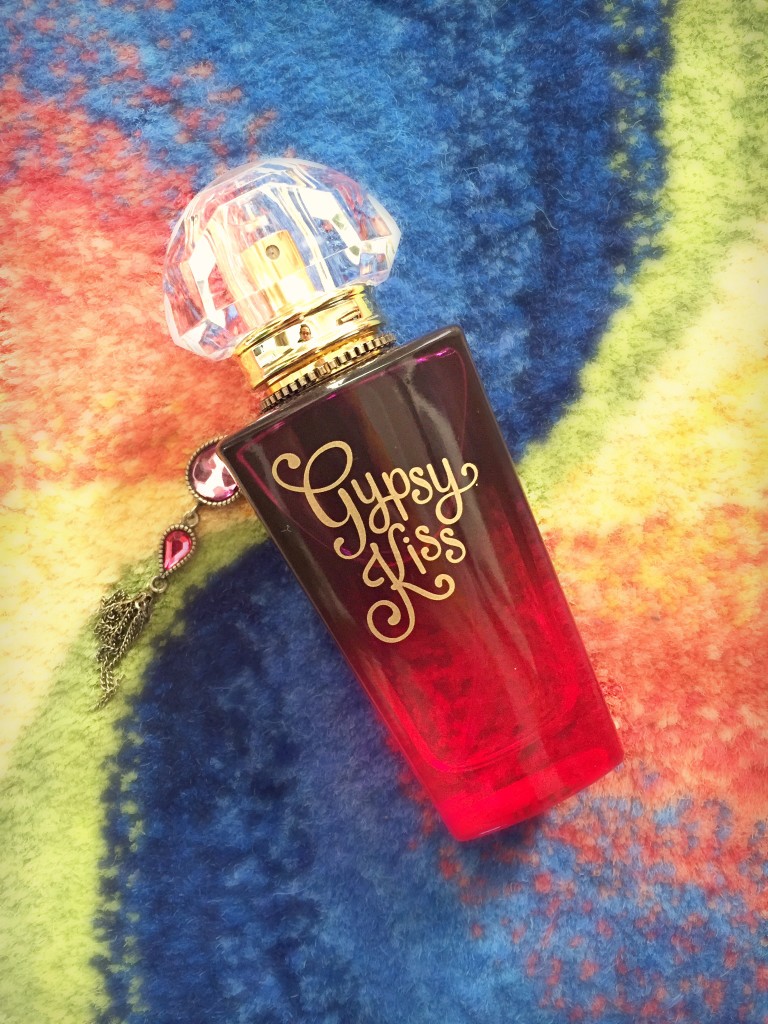 When Marie contacted me about trying out a new perfume I was super stoked!! I love perfume.  Like, I have a ridiculously extensive collection that takes up 80% of my dresser.  But I digress.  I excitedly accepted and anxiously awaited the package in the mail.  When I got it I was surprised to see not only a beautiful, full size bottle of Gypsy Kiss, but also a bunch of flash tattoos, some samples and a handwritten note!  How sweet!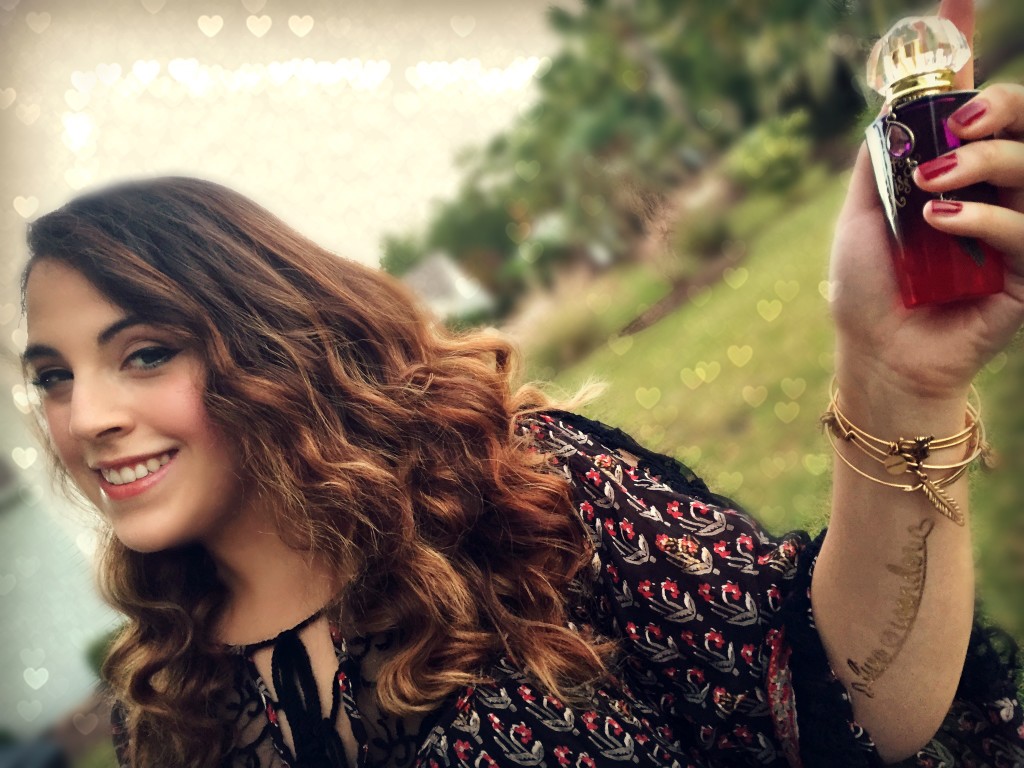 As with any other product I get, I had to smell it immediately.  I have to say I was a little nervous, because I'm really picky about my perfume.  But to my utter delight, I absolutely loved it!! The scent combines green apple, jasmine petals, and vanilla orchid in a whimsical way and creates a subtle, pretty scent.  It really evokes the free, bohemian spirit that its creators set out to! 
I also really liked the bottle!  I am one to choose my scents first based on the bottle, then what it smells like.  I was so excited when I saw how cute it was with the Lucite cap and pretty jewels hanging around the neck of the bottle.  It has become a valued piece of my continual collection!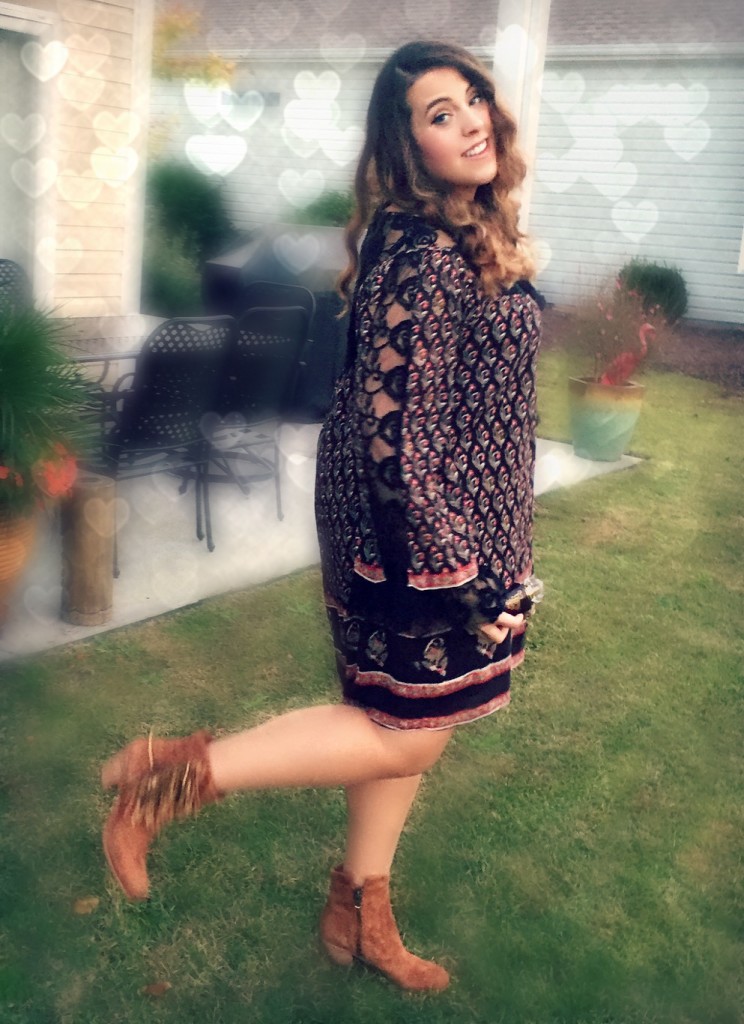 In the spirit of choosing perfume based on style and mood, I'd wear this scent when I'm feeling a little bohemian and a little wild, but still feminine and fun! Thank you so much girls for thinking of me and giving me the pleasure of wearing this fantastic perfume!  I will always be living in wonder!
XO, Briana
[Outfit details: Dress- Free People | Shoes- Sam Edleman | Bracelets- Alex & Ani]