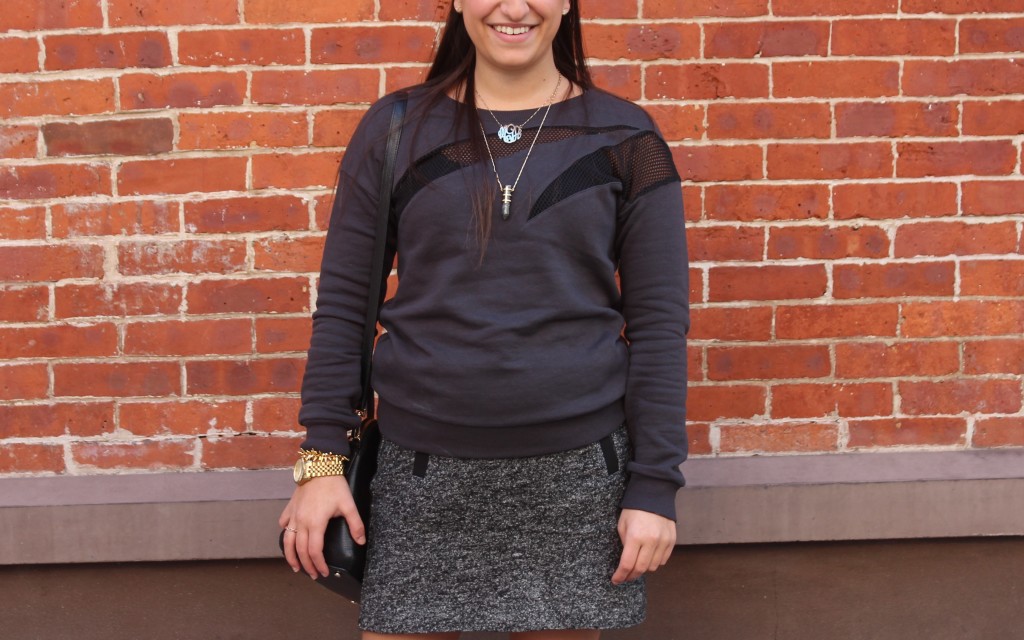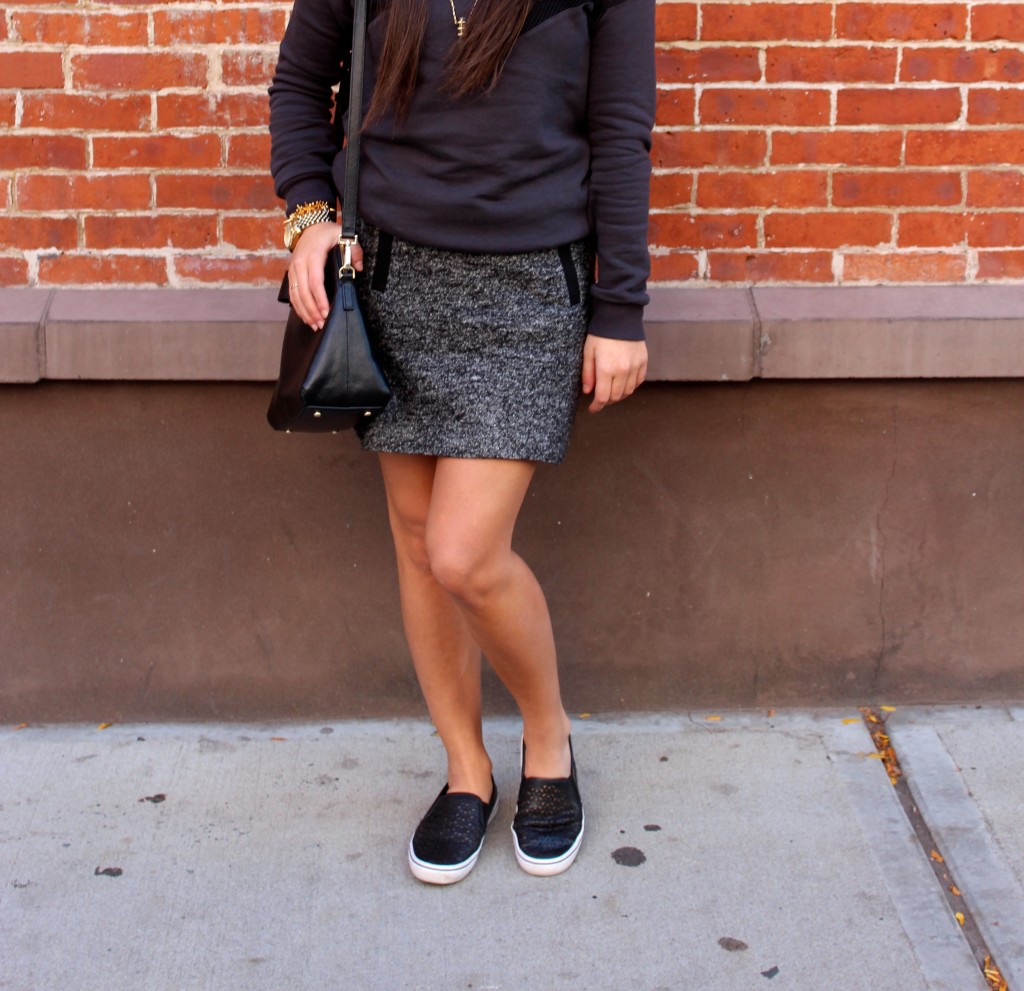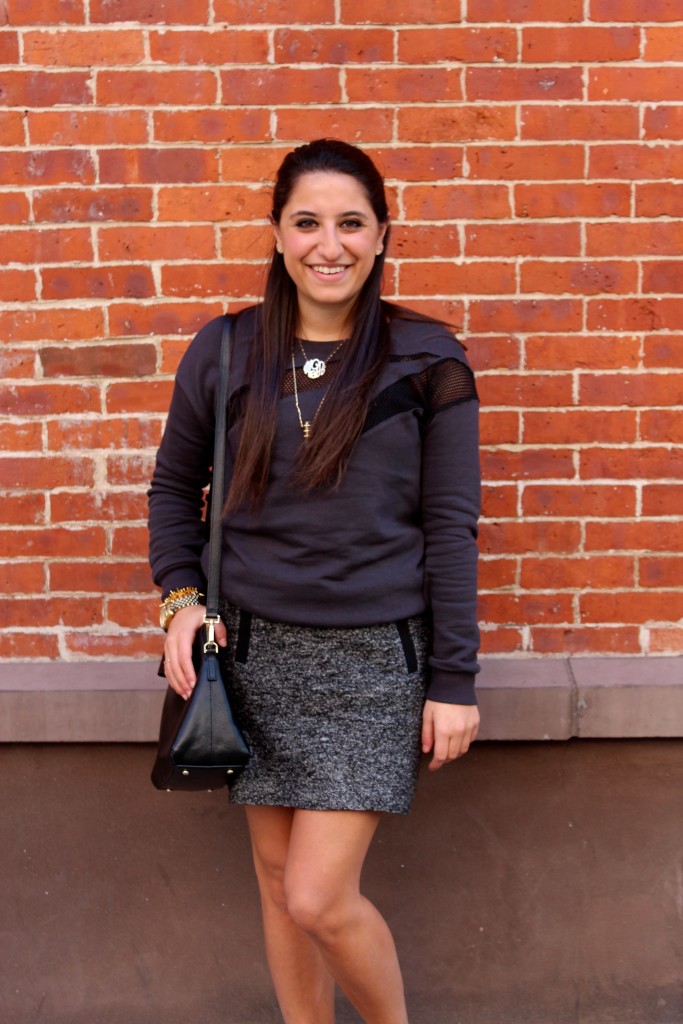 Sweatshirt (Fabletics) | Skirt (LOFT) | Shoes (Kate Spade) | Bag (Kate Spade) | Monogram (Marley Lilly) | Necklace (Stella & Dot) | Earrings (Stella & Dot) | Watch (Michael Kors) | Bracelet (Stella & Dot)
Happy Monday and happy November (AKA birthday month!)! This little ensemble is what I call comfy chic and absolutely perfect for a casual Friday. Last week was insanely busy and this comfy sweatshirt was just what I needed to actually be a human on Friday. However, after a very relaxing weekend, I'm here to talk about it!
This outfit is definitely not my usual classic preppy style but it doesn't make me love it any less. Trying something out of my comfort zone gives me an odd sense of confidence and this outfit definitely did that! The comfort of it made me feel like a BOSS. Starting with this sweatshirt that I seriously haven't taken off since I got it, it is from Fabletics. I've been a Fabletics fan since it's earliest days and this sweatshirt exemplifies everything I love about it. Fabletics isn't only about expensive workout clothes like some other retailers we've seen. Not only are the prices reasonable they make workout clothes nice enough to wear to work and that is something I'm eternally grateful for.
Instead of pairing this sweatshirt with a pair of jeans or leggings, I choose a black and white skirt to make it more work appropriate. Wearing a skirt instead also made me feel a bit more put together on an exhausting Friday. Since I work in a place where its very common to see jeans and leggings any day of the week, I have to be careful on how dressed up I am since I don't ever want to make the people around me uncomfortable. This is why I paired a somewhat conservative skirt with a pair of Kate Spade sneakers. I've been obsessing over laceless sneakers lately, perfect for this in between fall weather we've been having.
To accessorize, of course I grabbed all of my favorite Stella & Dot jewels! This gold and black pendant have been my go-to lately, its the perfect piece to bring a little edge to your outfit. Since I rarely ever take my monogram necklace off, I did a bit of layering to make sure my preppy roots were still in tact ;). To spice it up a bit, I replaced my earrings for these lightning bolt studs since I'm too excited for my trip to Harry Potter World that I just planned.
This outfit was definitely not my usual style but I LOVED trying on something new for a day, How do you style outside of your comfort zone?