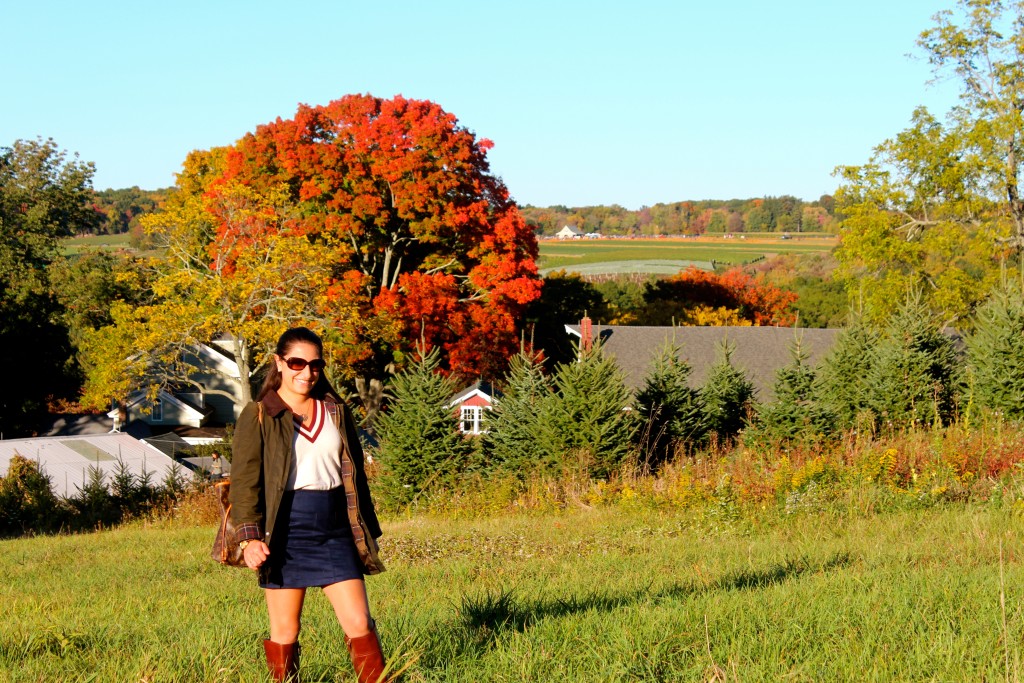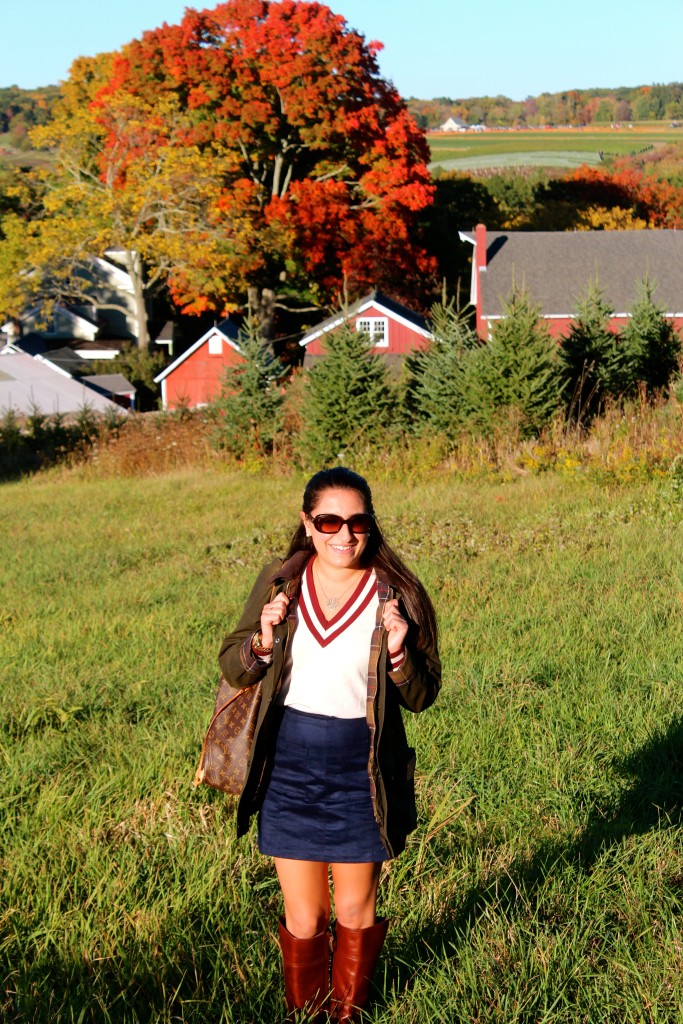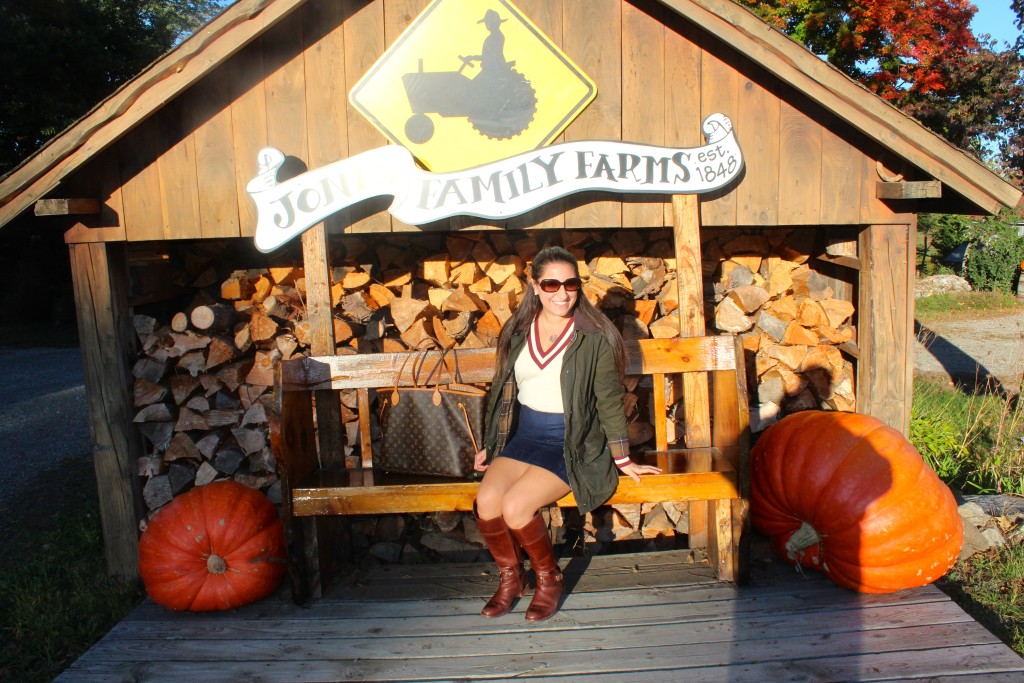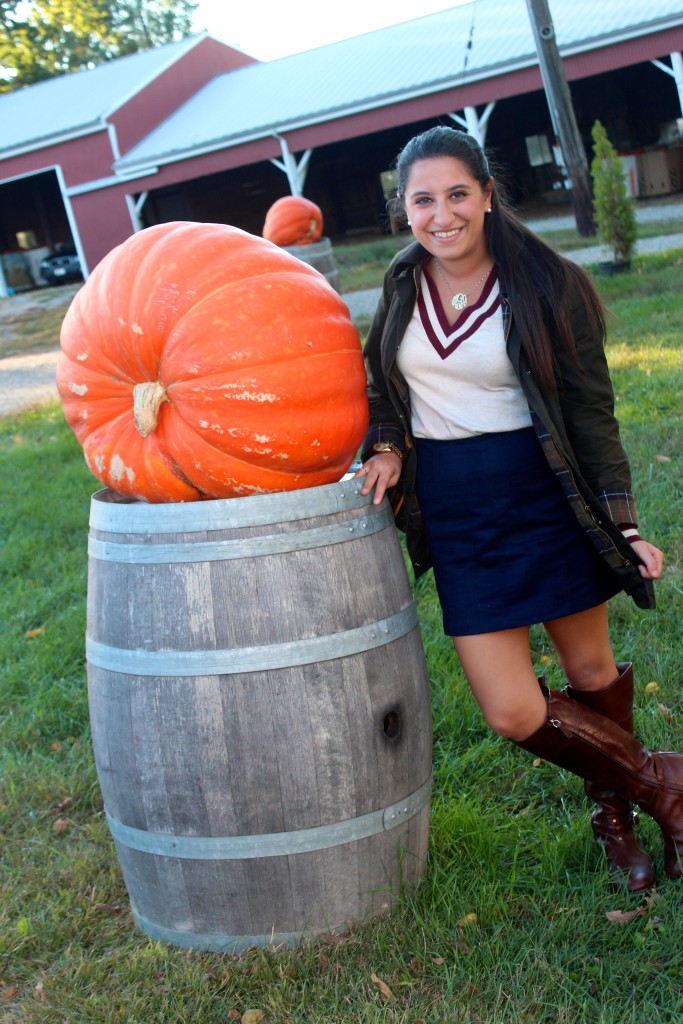 Sweater | Skirt | Boots | Jacket
This weekend, Tom and I escaped NYC for some fall festivities in Connecticut. Living in New York it is hard to realize the season changes until there is snow on the ground so I was so happy to wake up Saturday morning to leaves changing color and the crisp October air.
Tom grew up in Connecticut so he knew exactly where to bring me for some fall fun. Jones Family Farm was the perfect place for some pumpkin picking and my favorite part…some wine tasting. We spent the afternoon tasting the different wines they had to offer. My favorite was the Strawberry Serenade, of course it was the only bubbly! We end up buying two bottles, a light white called Harvest Time and a dry red called Ripton Red. Both were delicious!
Ever since I moved to New York, I have a new appreciation for 1. weekends and 2. how beautiful our surroundings can be. As I sipped my wine I was seriously in awe at the colorful changing trees around me. It has me seriously thinking about Connecticut as a future settling place.
Although the air was crisp the sun was hot so I decided a skirt and sweater combo was best. Both are from Old Navy, a store I've been obsessing over lately. I love the varsity look of the sweater, perfect for my high school homesickness (Go KINGS PARK KINGSMEN!). Pairing a skirt with leather riding boots always helps to keep the legs warm and give that authentic fall look that we are all looking for (mostly for our instas). Truth be told, I was a bit nervous about the multiple colors I have going on here; navy, burgundy,cream, olive, brown, etc. However, I thought they were reflective of the changing trees around me so it was just fabulous enough for this picturesque day.
Layering on the Barbour jacket is a staple these days. I received this jacket as a gift last Christmas so I never had the opportunity to see its true potential in the fall and I'm so so so in LOVE. The plaid cuffs and the olive green tone pairs perfectly with every fall ensemble…not to mention it is the perfect warmth for a crisp October day.