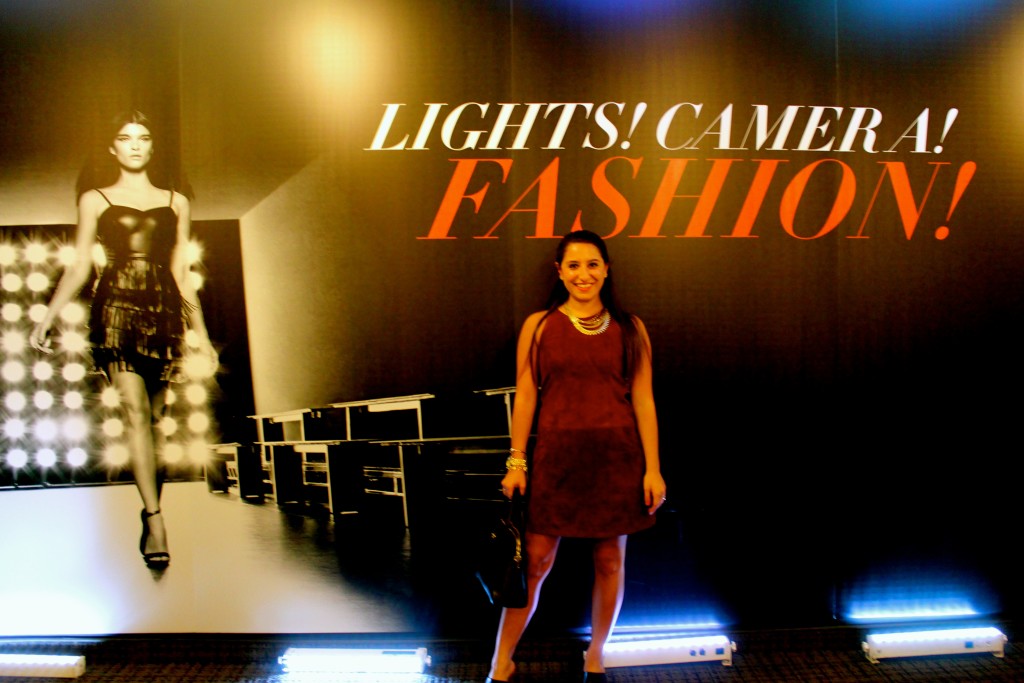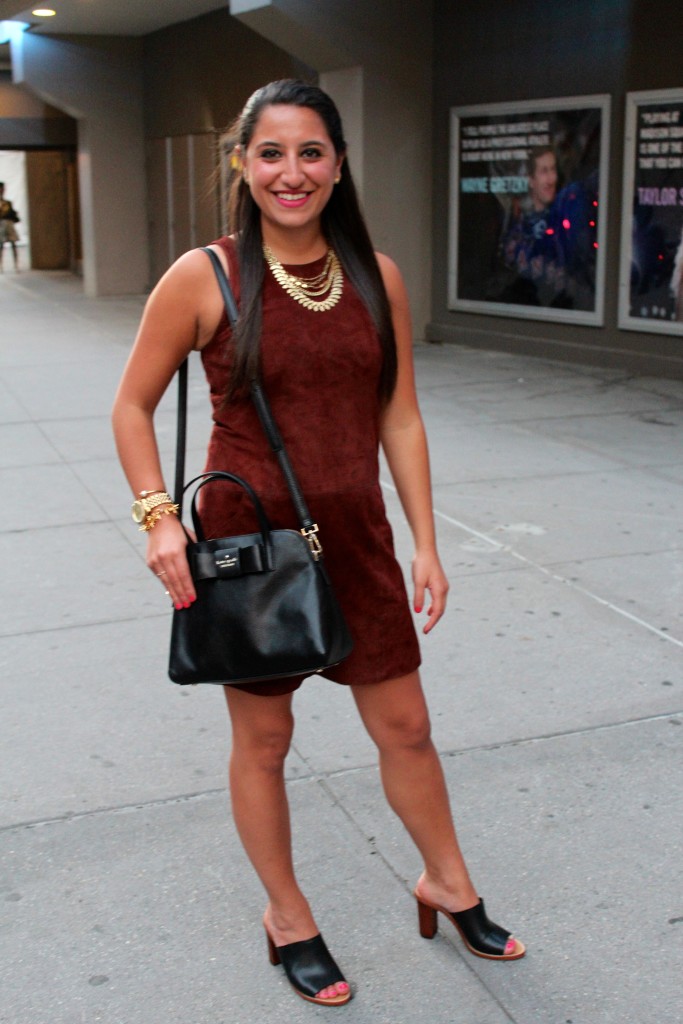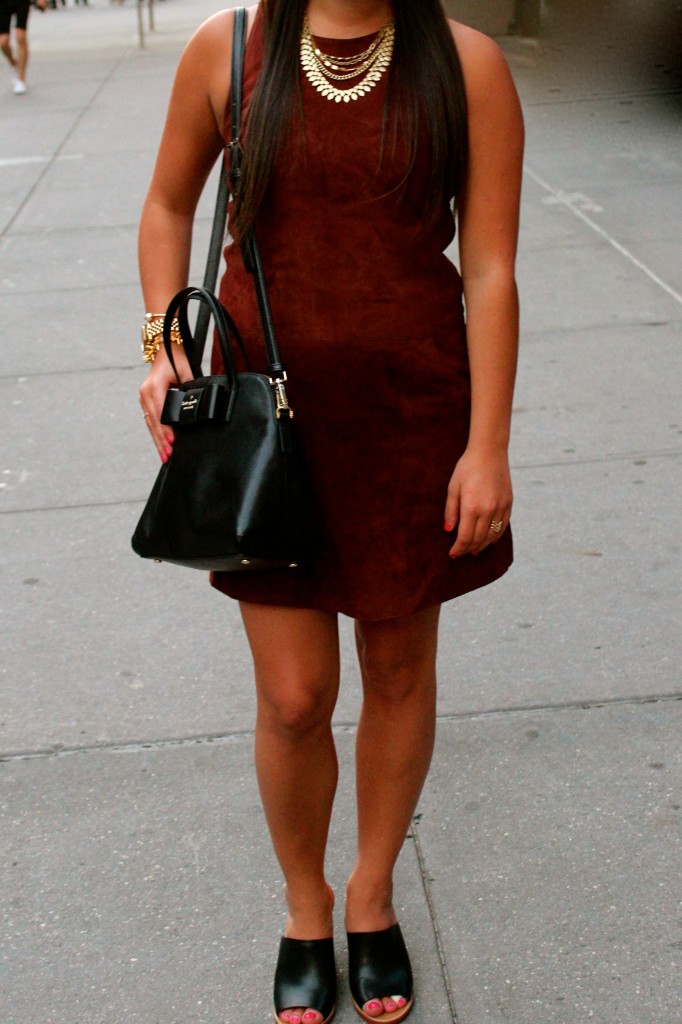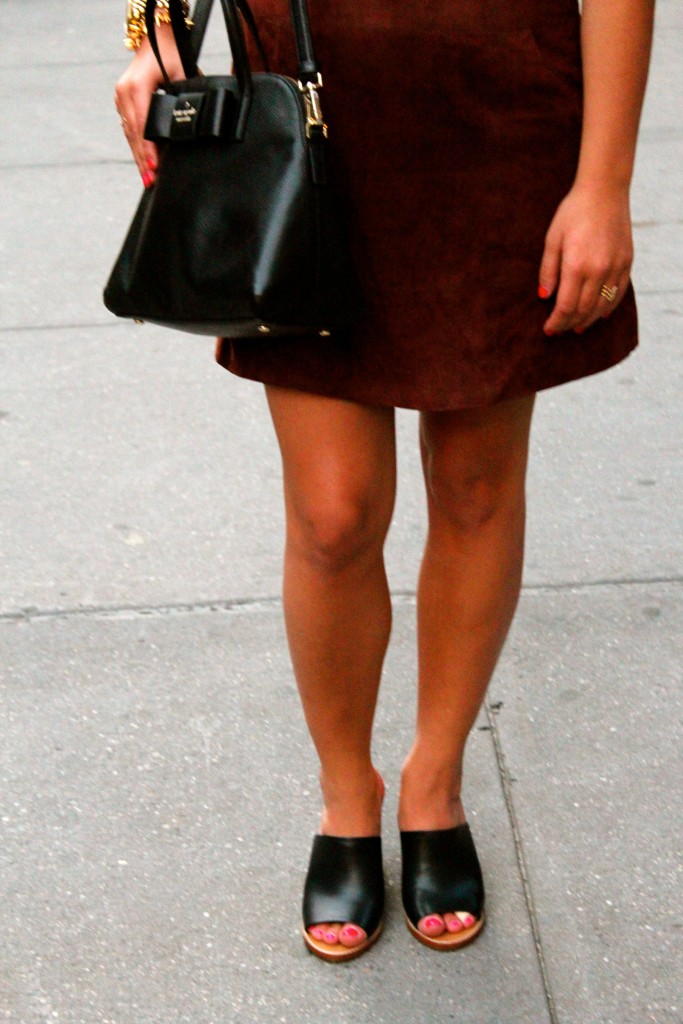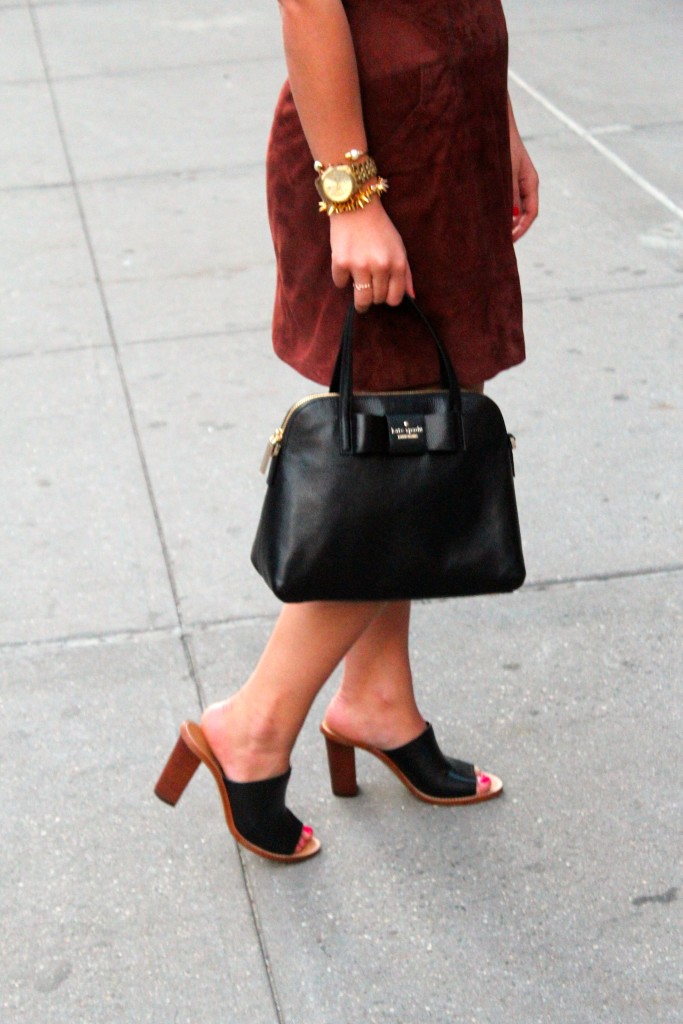 Dress (Anthropologie) | Shoes (J.Crew) | Bag (Kate Spade) | Necklace (Stella & Dot) | Earrings (Stella & Dot) | Cuff (Stella & Dot) | Bracelet (Stella & Dot) | Chevron Ring (Stella & Dot)
To wrap up New York Fashion Week, I had the pleasure of attending Macy's Fashion Front Row event on Thursday night. It was a night full of fabulous fall styles, amazing performances, and celebrity appearances. The show will be airing on Wednesday night on E! and make sure your laptop isn't too far because you can shop the looks you see instantly on Macys.com.
Of course, staying true to my preppy roots the Tommy Hilfiger fall collection was by far my favorite. Tommy's blazers, cardigans, puffer vests and more have stolen my heart and I'll definitely be logging on to shop on Wednesday.
As this was a show highlighting the latest fall fashions, I choose a fall brown suede dress from Anthropologie. While this dress may have been too fall for these September temperatures, it was definitely the perfect outfit for the occasion. I paired this dress with gold tones and black/brown mule. It was simple enough to wear to work all day and fashionable/edgy enough to wear to a fashion week event.
To accessorize I wore Stella & Dot from head to toe. Starting with my gold Sutton necklace, are you sick of this yet? I just seems to go with everything. For this event, I took a few layers off to keep it clean and emphasize the gold points in the necklace. Switching it up from my normal pearls, I paired the Sutton necklace with the Cleopatra studs. Something to keep up with the edge of the outfit. Don't get me wrong, I really wanted to wear my pearls and my monogram to keep this outfit preppy– and I'll likely do so in the future, but for this event I wanted to bring it to the next level.
   Let's talk about these shoes…because they are the most comfortable shoes I've ever owned! I was a bit hesitant since they didn't have a back and in fact, these have been sitting in my closet for a while but this seemed like the perfect opportunity to try them out. They went perfectly with this dress but I can't wait to wear them with a pair of jeans and a sweater once it cools down here in NYC.
This was my first fall ensemble of the season and I can't be more excited. Maybe it is because my birthday is in November but I LOVE fall styles. What are your favorite styles this season?