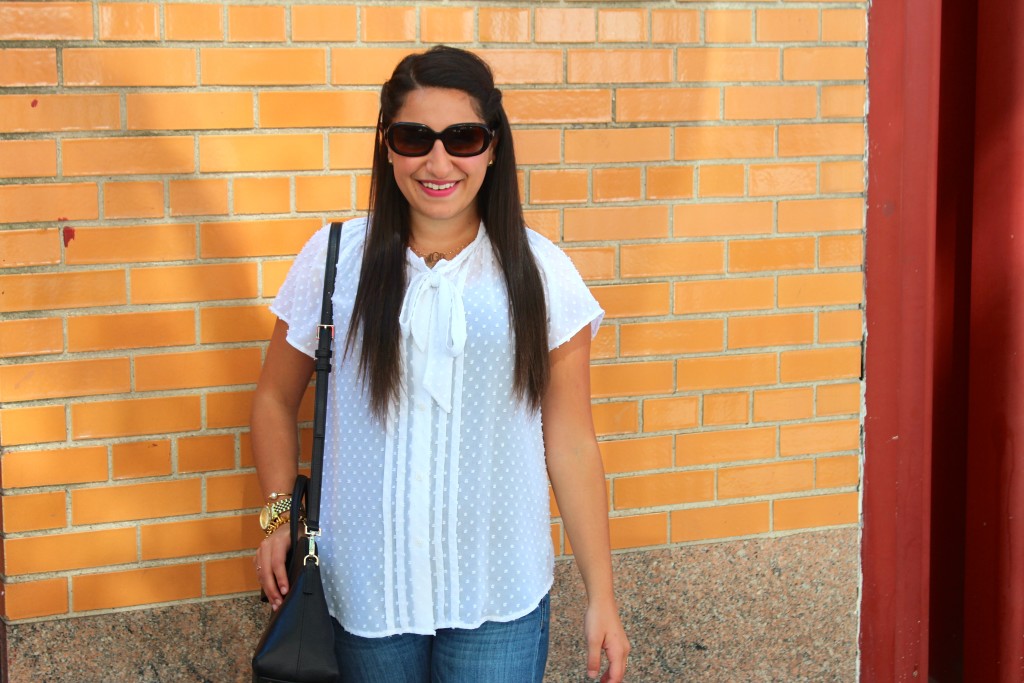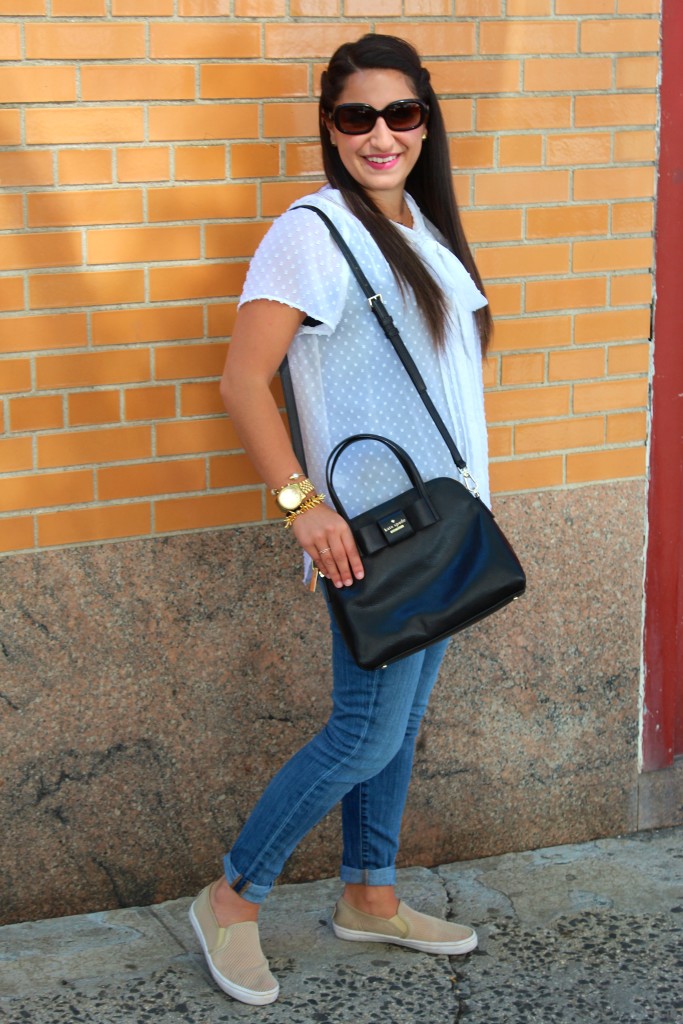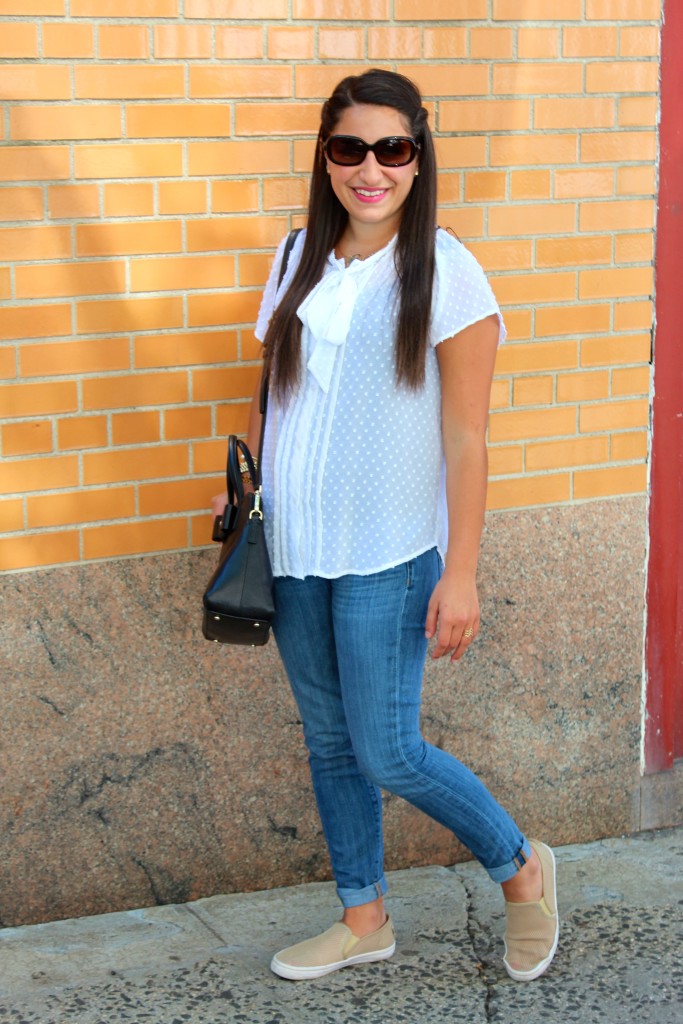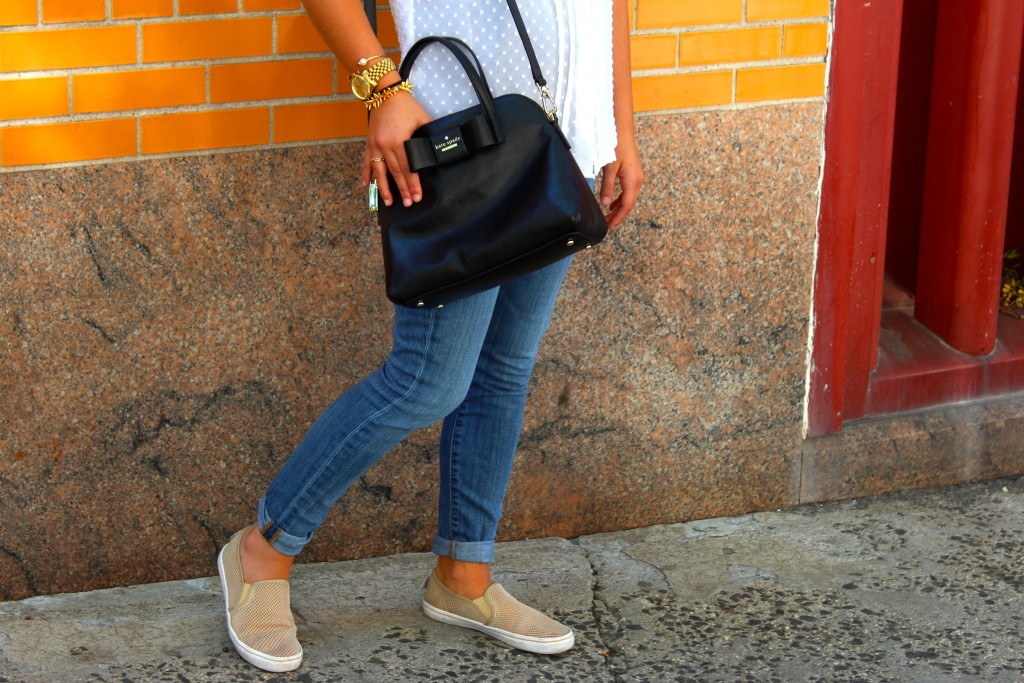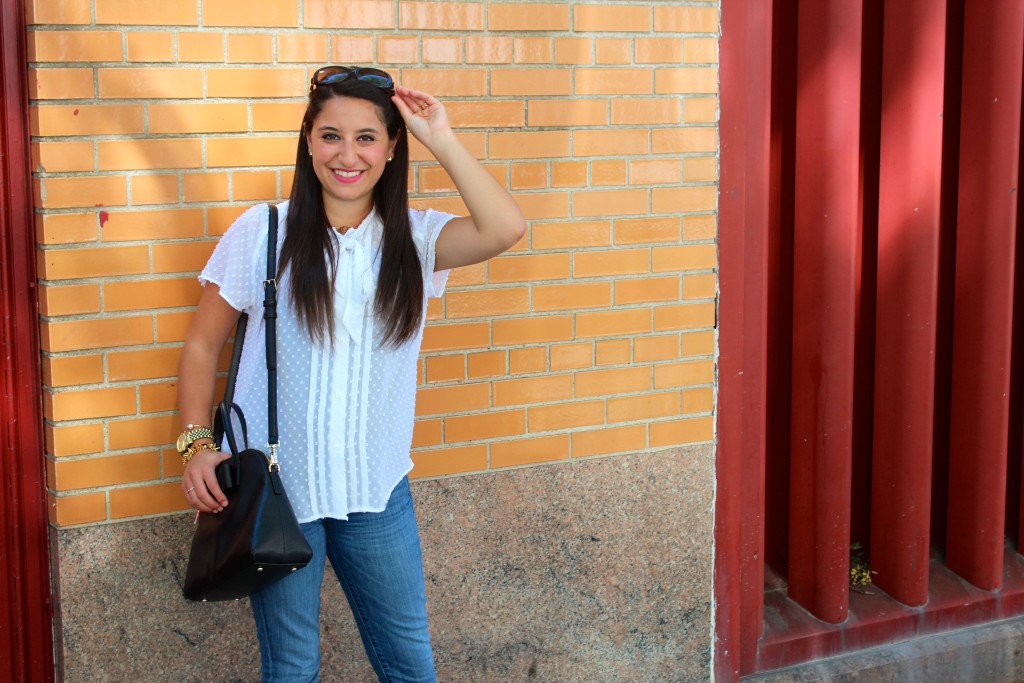 Top (LOFT) | Jeans (J.Crew) | Bag (Kate Spade) | Shoes (Kate Spade)| Sunglasses (Chanel) | Watch (Michael Kors) | Cuff (Stella & Dot) | Bracelet (Stell & Dot) | Earrings (Stella & Dot)
Yesterday was one of those days where you wake up a mess with your head in the clouds so of course I reached for my staples. Bad mornings happen to everyone and more than we want them to, so it is important to have a few pieces in your closet that make you feel fabulous despite your state of mind.
A lot of my staple pieces include simple shift dresses and basics like the ones showcased in this post! Nothing is better than slipping on your favorite pair of jeans…it is as if you can conquer the world in a minute! When you are having a rough morning it is always better to go simple, because if your mind isn't there you want to make sure that everything else is in check.
Neutral colors like white, black, denim, and nude are the best hues to work with when you have little time and little patience. They take no time to put together and always come out fabulous. Using a pop of color on your lips is the perfect way to make sure nobody actually knows that you had a rough morning. Let's be real, if you go slightly above and beyond you'll be doing better than most people on a normal day. This lip gloss was a brilliant BIRCHBOX find from LAQA & Co.
I know I've already raved about these Kate Spade sneakers but I can't get enough of them lately! As the warm weather comes to an end it is the perfect way to ease back in to close-toed shoes. They are the happy medium between my Jack Rogers that make my toes way too cold these days and my Tory Burch flats that are a bit too harsh in these warm temperatures.
What staples are you grabbing lately?