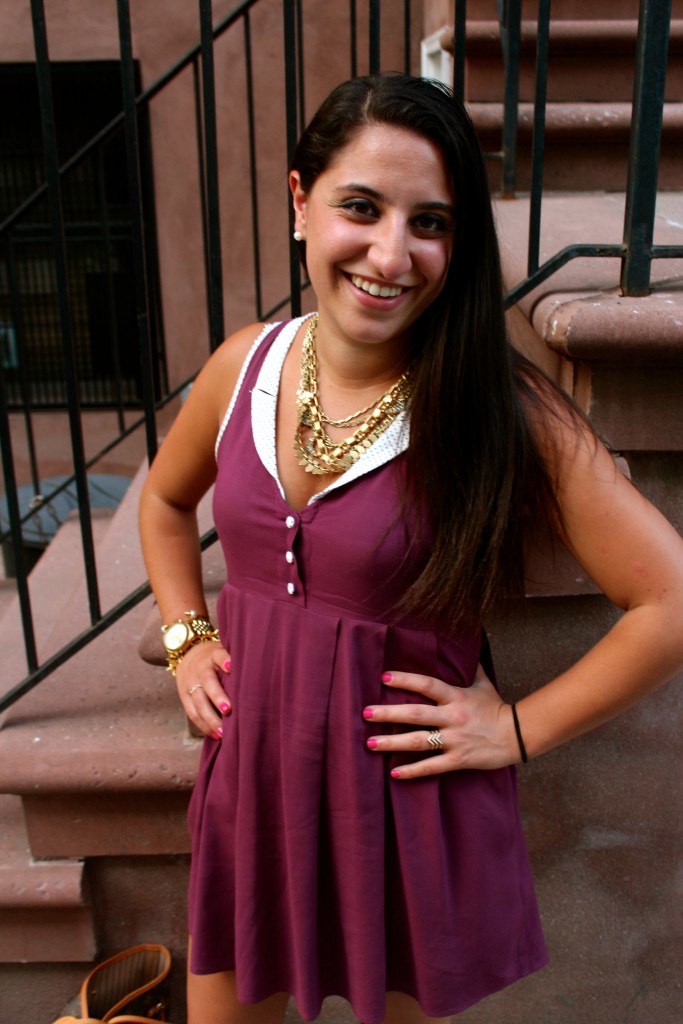 Dress (Urban Outfitters) | Shoes (Kate Spade) | Necklace (Stella & Dot) | Cuff (Stella & Dot) | Bracelet (Stella & Dot) | Watch (Michael Kors) | Infinity Ring (Tiffany & Co.) | Chevron Ring (Stella & Dot)
It's that time of year again, when it's too hot to wear fall clothes yet borderline unacceptable to wear summer clothes. Season transitions are truly a pain and you will most likely be sweating or freezing at some point in the coming weeks. This has been my go-to summer to fall dress for two years in a row now so I figured it was about time I share it!
This flowy Urban Outfitters dress is the perfect color to transition into fall and the perfect style to keep cool in these early September temperatures. I'm lucky enough to get away with this dress at work but for most of you this may be a weekend-only dress. I made the outfit more fall by adding gold accents from head to toe. Starting with the Sutton Necklace and ending with my mesh Kate Spade sneakers.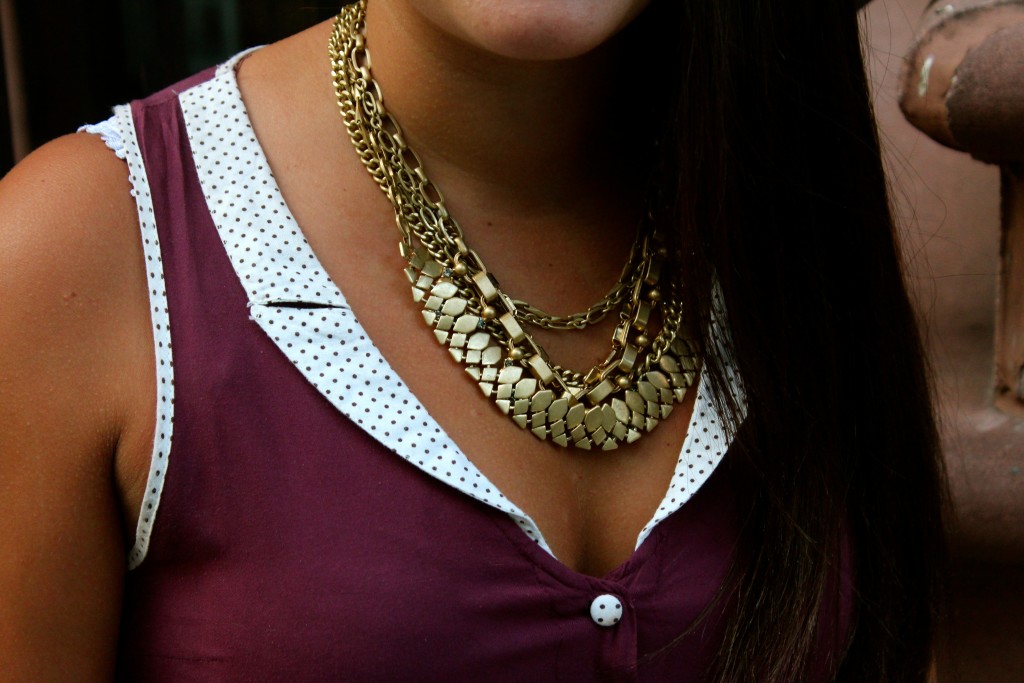 Let's take a moment and talk about the Sutton Necklace and how obsessed I am with it! I'm always one to love a statement but this necklace is personalized to how stately you really want to be. You can take layers on and off depending on the type of outfit and the time of day you are wearing it. Here, I decided to leave all layers on because who doesn't want to make a statement in this otherwise simple ensemble. Recently, the Pearl Spike Cuff and the Renegade Cluster Bracelet have been my go-to arm party! Keeping it classy with the pearls but still keeping that urban edge.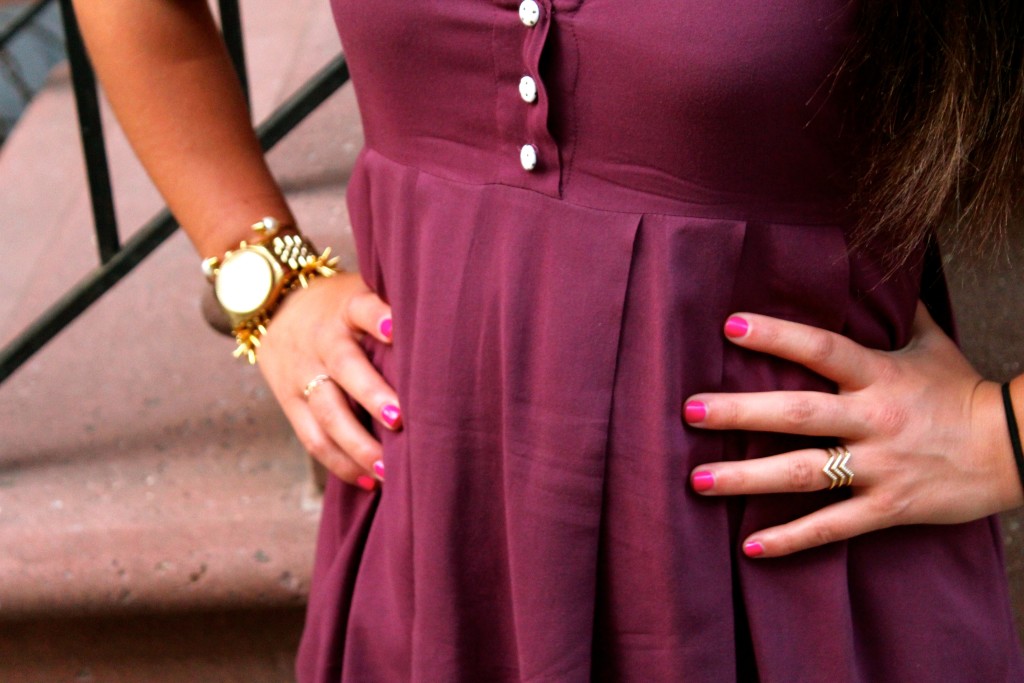 I topped off the outfit with my classic Louis Vuitton bag and my gold Kate Spade mesh sneakers to keep everything neutral. My feet have been getting a beating from sandals with absolutely no support so this was the perfect opportunity to slip into comfortable sneakers all day. I scored these sneakers during a Kate Spade sale earlier this summer but these are similar and you better believe I'll be buying!!