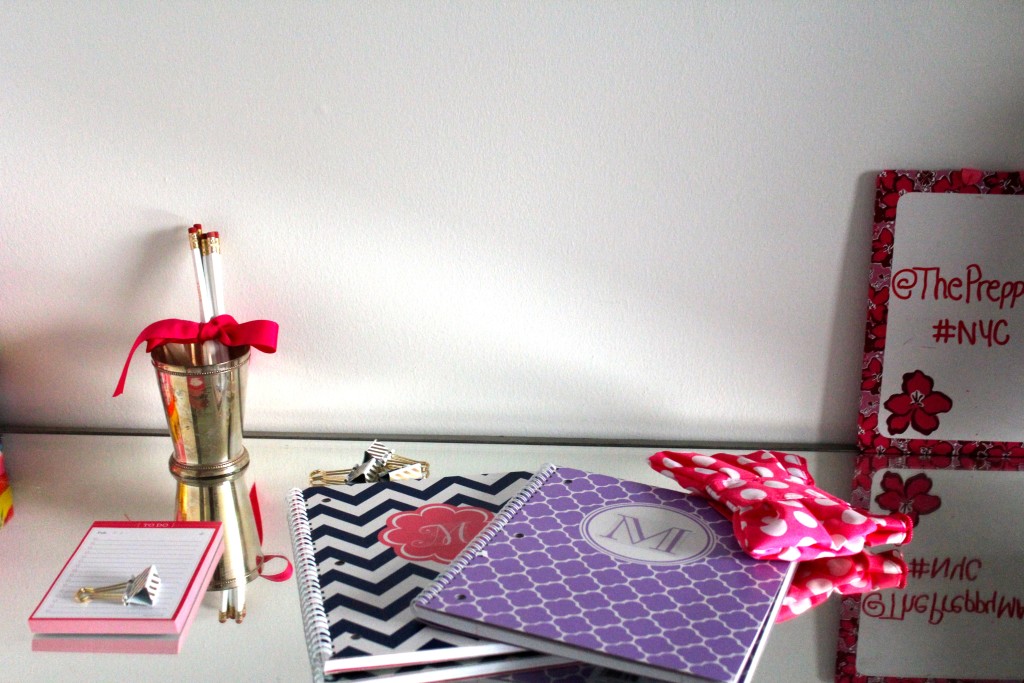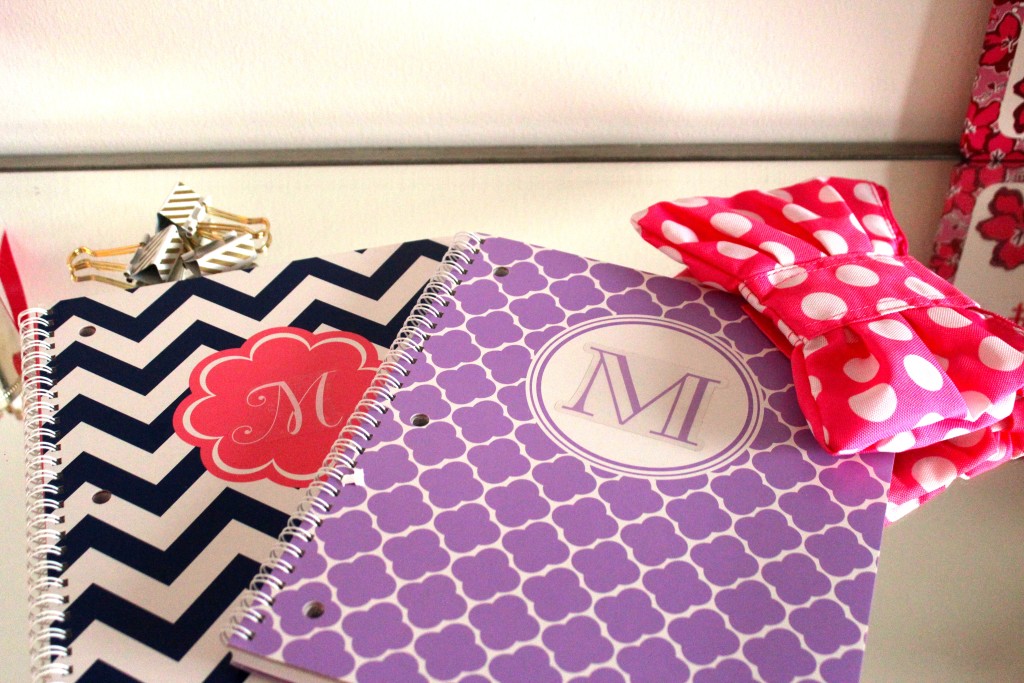 You are never too old for some good old fashion back to school shopping! This week I stopped by OfficeMax for a refresh on my office supplies and I was more than pleased with their selection of totally chic goods. Back in the day I use to fight for that last pink marble notebook but these babies bring school supplies to a whole new level!
In college I organized each of my notes by designating one 1-subject notebook to each. While this sometimes wasn't enough to handle a semester's worth of notes, it helped me travel light and stay organized with the most up-to-date notes. The two spiral notebooks above are perfect for doing just this. You'll even remember which one is yours ;).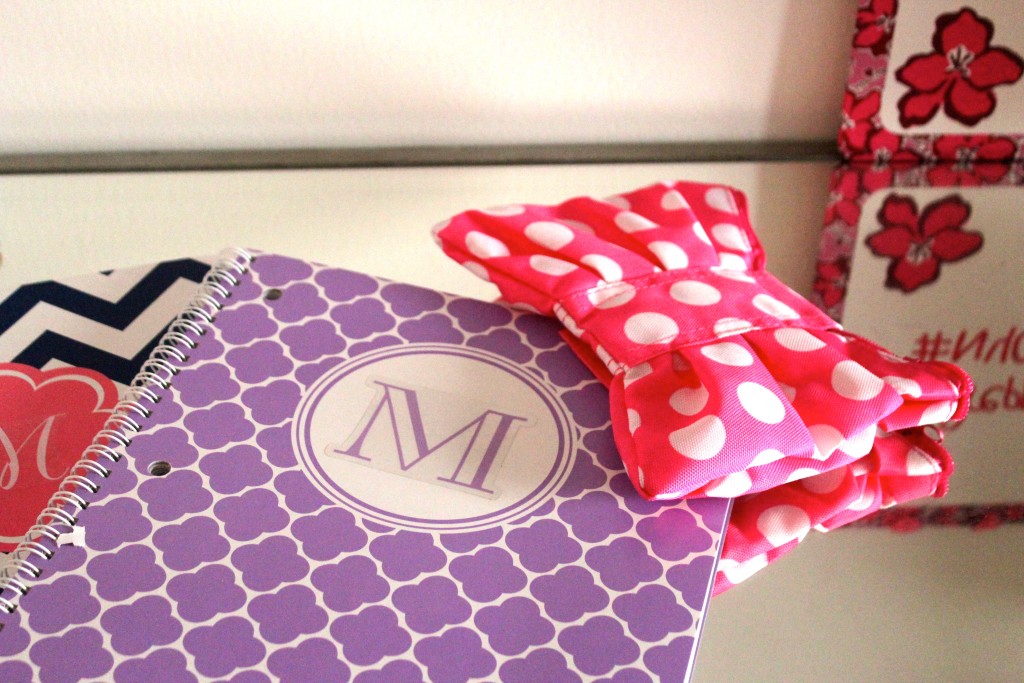 How adorable is this bow-shaped pencil case?! I've learned the hard way that pens and pencils aren't always your best friend. They will eventually either explode or scribble all over your designer bag that you spent all summer working for, so a case like this one is absolutely essential. Even though I've graduated, I've thrown this one in my bag to hold pens, pencils, and bobbi pins– those things that are hard to find in your literally never full Louie. This pink case was love at first sight but the purple one was definitely hard to walk away from.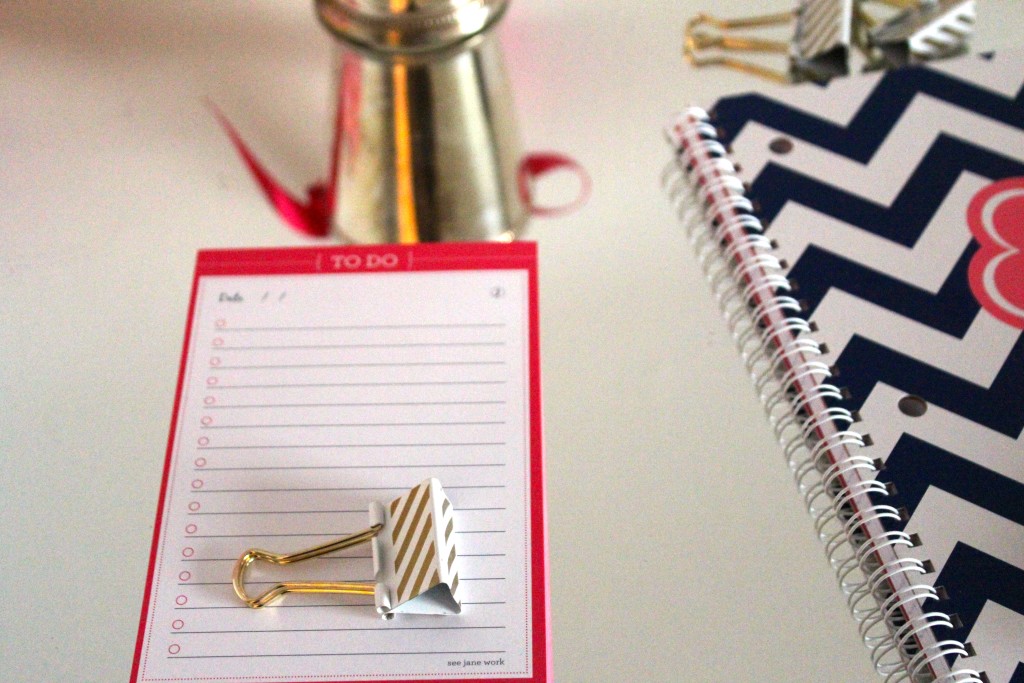 I've been a proponent of the to-do list since middle school! The feeling of crossing something off is unlike anything else. At work, you can usually find my daily to-do list color coded by account but you can do the same with your classes. I love how this pre-templated to-do list brings a bit of color to your desk. In college, I was one to have my to-do lists on post-it notes stuck to my desk..EVERYWHERE!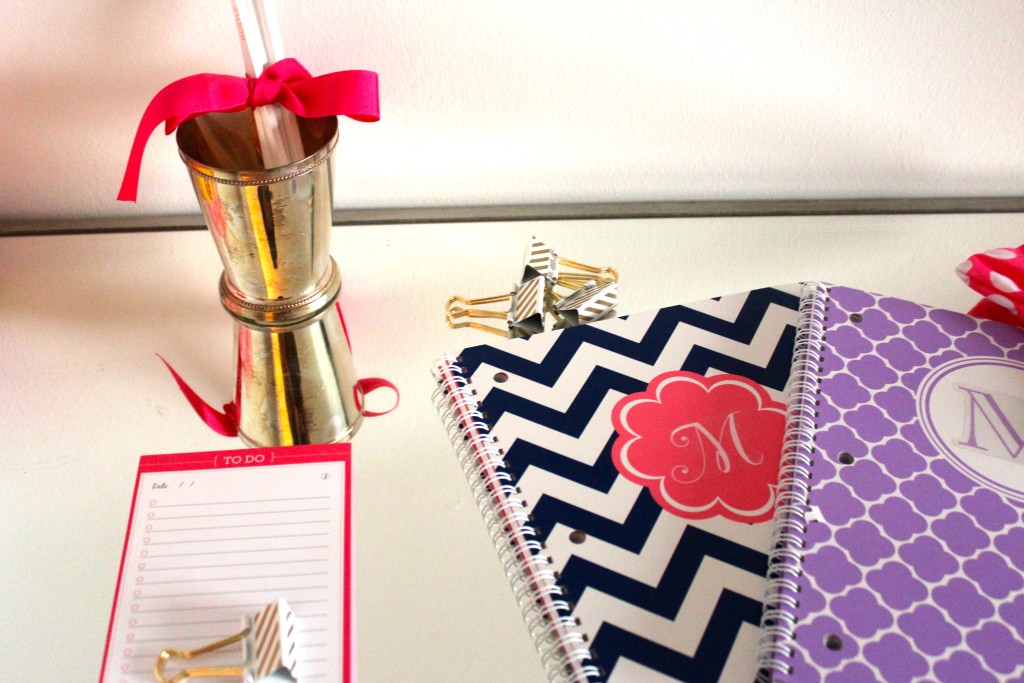 While pretty supplies can't make you get A's they can certainty help!
This post is sponsored by Office Depot, Inc. and Her Campus Media. All opinions are my own. Thank you for supporting the brands that make ThePreppyMAG possible!