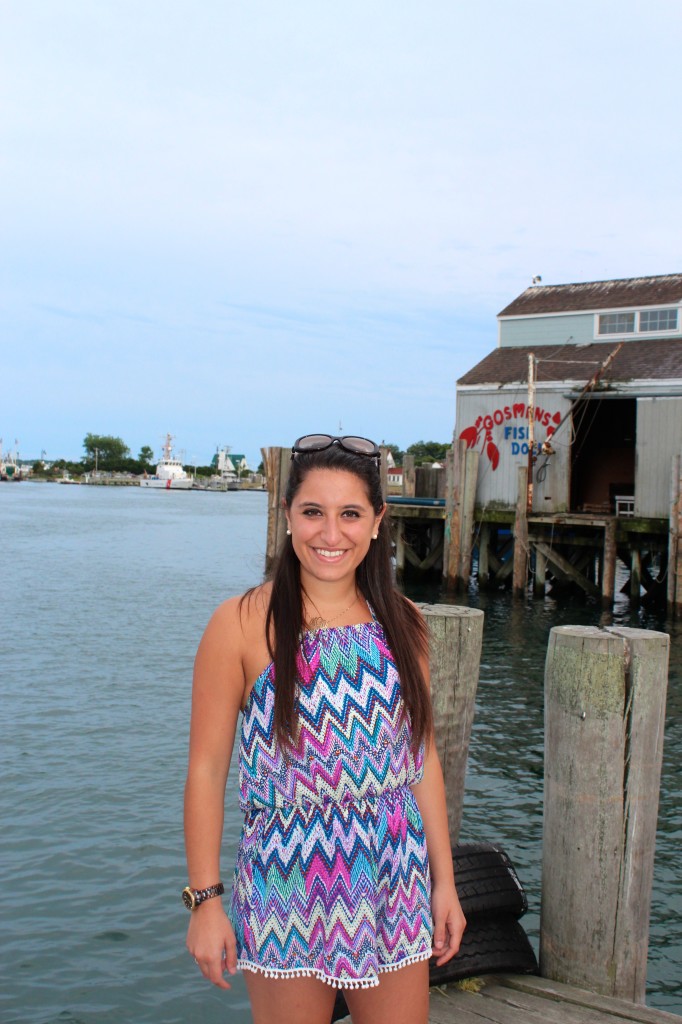 This weekend was a family filled weekend in the Hamptons! With my little sister Tiffany returning to Ohio University in only a few days, my family headed out east to have a good old fashioned staycation, just like we use to!
The weekend started on Friday night, I always hate getting in so late on Friday after work but thankfully they waited for me for dinner! We hit up our favorite/the best restaurant in the Hamptons, Oaklands. I had the stuffed lobster…best thing I've ever had in my entire life. Seriously if you are ever in the area it is a must-have! The amazing food and eclectic live band they had out on the dock was the perfect way to get the weekend started.
Saturday morning we were up bright and only with the intentions to head to Block Island, easily accessible from Montauk point. However, when we got there we were told that the last ferry left for the day!

We spent the day exploring Montauk, something we haven't done in ages so it was definitely worth the drive. I surprised my family by bringing them to Navy Beach, a place they never even heard of. This chic summer spot brought me back to my days as an intern for KDHamptons (so happy that I had the KDHamptons app. to lead us to all the right places!).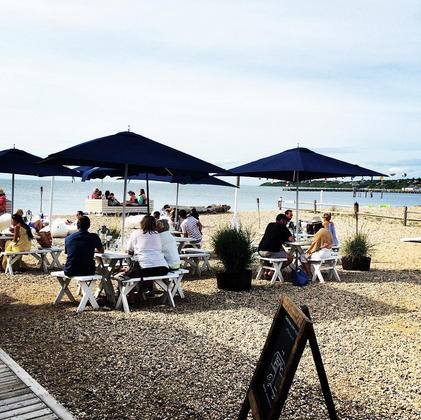 I enjoyed the Lobster roll (clearly couldn't get enough of my favorite crustacean) and sipped on their Navy Beach summer ale. If your looking for a summer hangout where the rose never stops flowing, this is the place for you!
The rest of the day was spent shopping in all of the beachy surf shops and drooling over the beach house home decor shops– that my mom went a little crazy in! I found myself wondering onto Gosmans dock, the perfect place to take in everything Long Island has to offer. I seriously ask myself all the time, why I ever left because these views were like nothing else.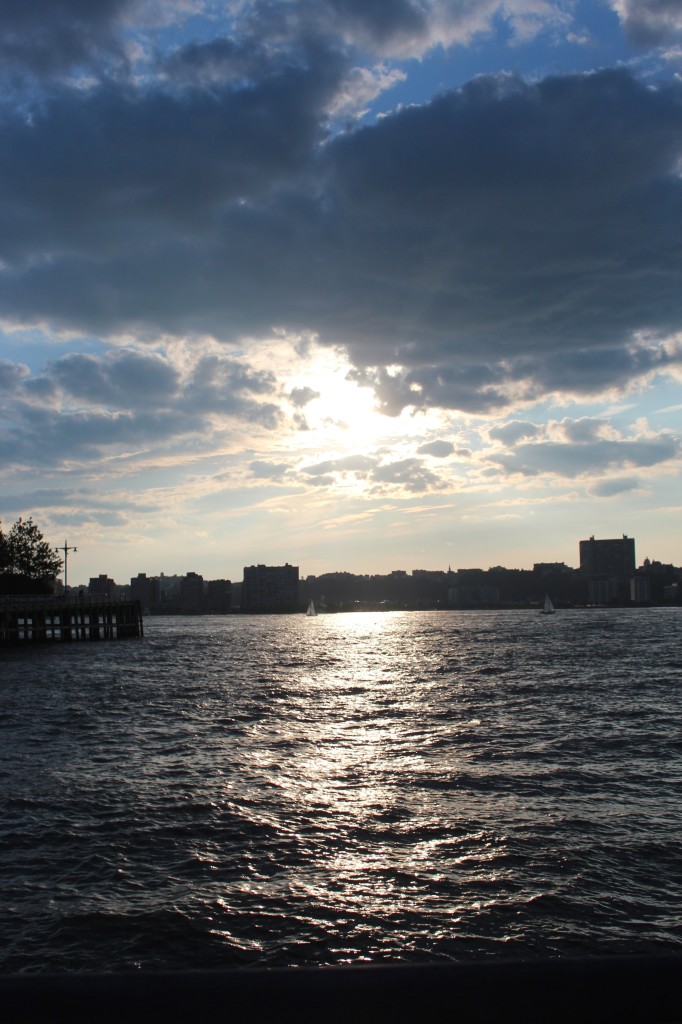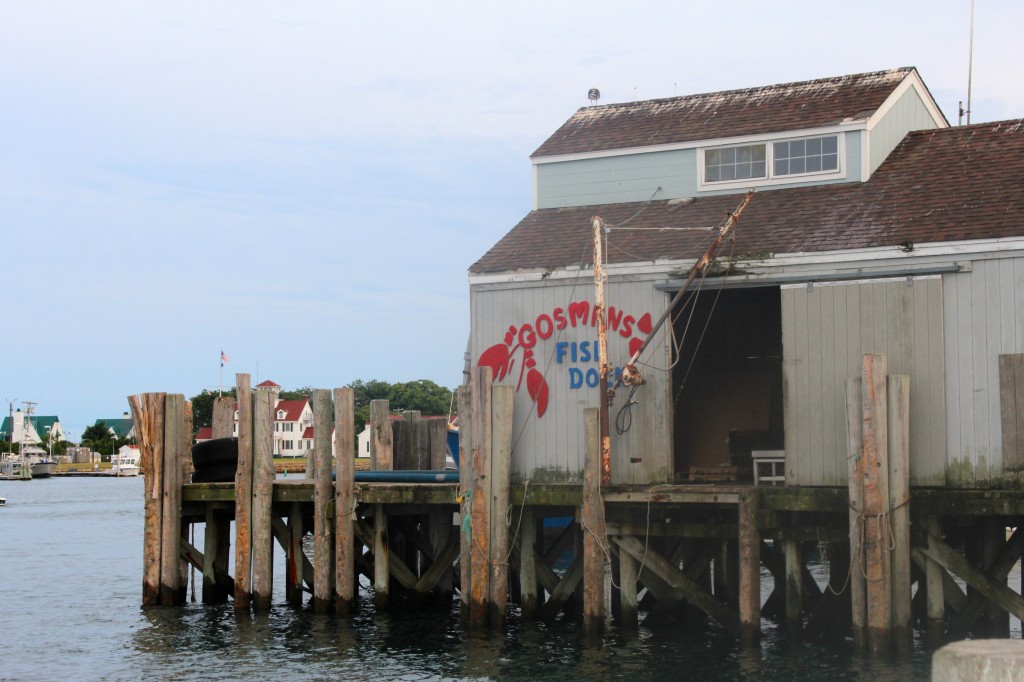 On our way home, we hit all of our favorite spots. Starting with a little shopping in East Hampton. I love the slice of NYC that lives in the village of East Hampton. You have all of your favorite stores minus the hustle and bustle. I was so happy I was able to stop in at Ralph Lauren kids and pick up a baby gift for Tom's cousin, talk about stress-free shopping! I also stumbled across this adorable Vineyard Vines backyard patio. You all know I love my cornhole so when I saw Vineyard Vines themed boards– mind blown.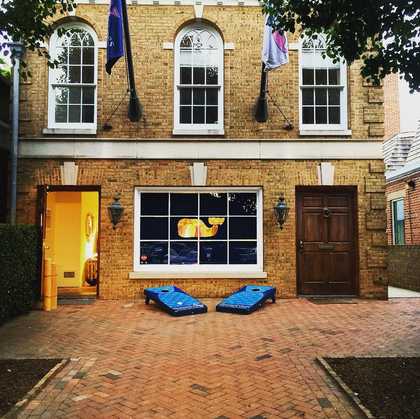 From a little shopping in East Hampton to a litter dinner at North Steakhouse in Hampton Bays. The day was truly something out of an old scrapbook, all 5 of us in one place enjoying the Hamptons just like we use to when were little kids.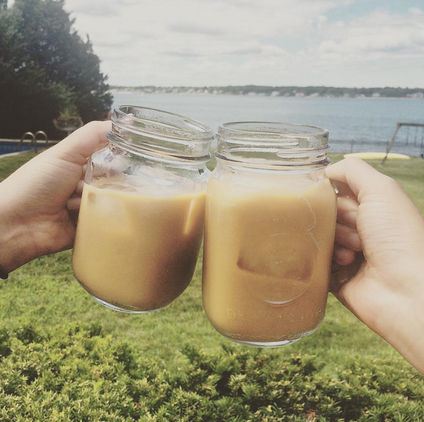 Sunday we spent lounging around the house. Tiffany, Philip and I drank iced coffee, read our summer reads (I'm reading Leave Your Mark by Aliza Licht!) and enjoyed each others company around the pool. It was the most perfect & relaxing day of the summer, by far! The most perfect part may have been this picture perfect sunset that we caught right before we headed back west.