If you are considering going through sorority recruitment and you're curious about what all being in a sorority includes socially, then read on. Sororities are a big time commitment and there are lots of fun social events (if you're not super into partying or anything, don't worry I'm not either, you don't have to be to have fun in a sorority!)
Recruitment (RUSH)
This is how you figure out what sorority you belong in. It varies based on your school but you typically go to each house and talk to different girls in the house and you see if you would be a good fit. You are judging the house and the house is judging you, and you really do end up exactly where you were supposed to be even though it might not always have been your first choice.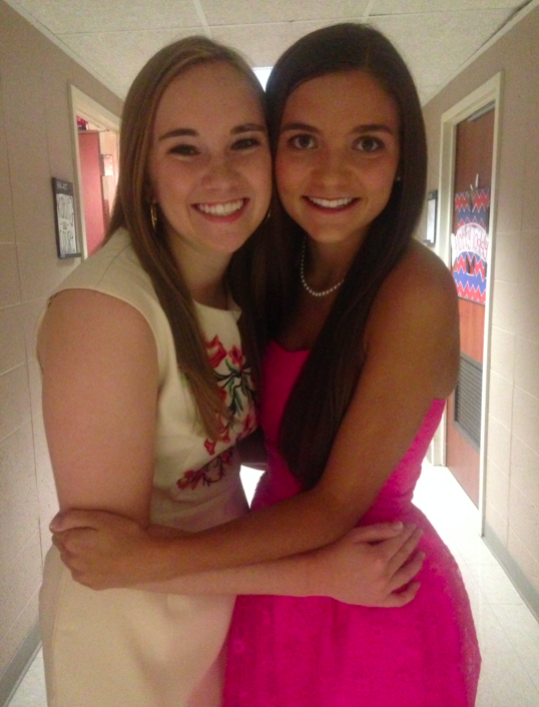 Bid Day
This is the day you find out what sorority you are going to be joining! At Ole Miss we all stand in the grove and get our "Bid Cards" which tell you what house you are going to be in. Then you run to the house where you are greeted by all your new sisters. Its very exciting and fun and you meet a ton of new people.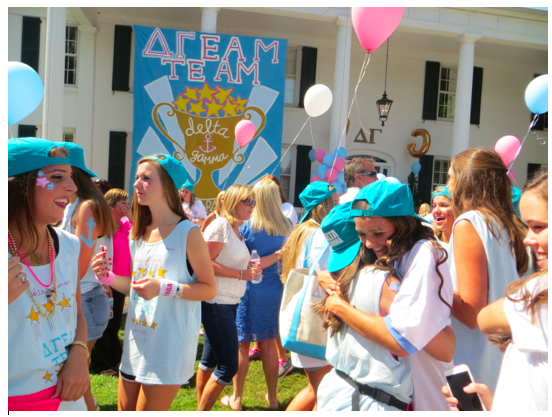 Swaps
Different schools have different names for "Swaps" but basically, a sorority and a fraternity rent out a bar together and everyone socializes. Usually it involves some type of fun theme so everyone dresses up in costumes. This picture is from our "As seen on TV" swap where we dressed up as Serena and Blair from gossip girl.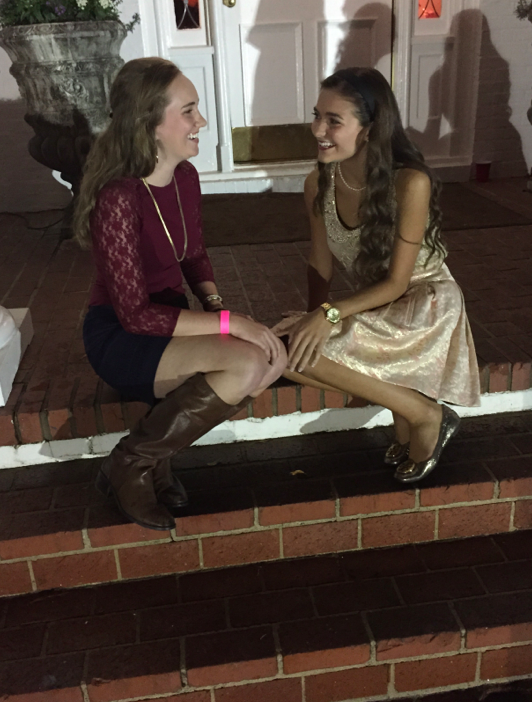 Philanthropy
Every sorority has a philanthropy that they work to raise money for. Typically about once a semester, each sorority has an event to benefit their philanthropy and raise money. Usually they're pretty fun and people from all different fraternities and sororities and people who aren't involved in greek life all come to support them.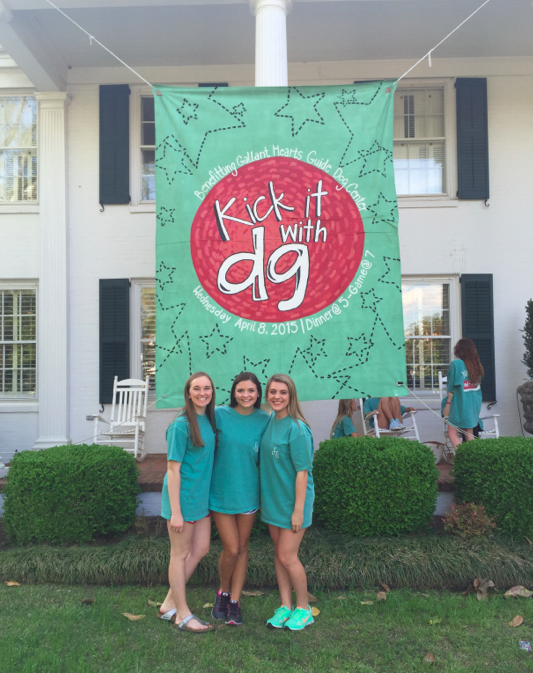 Big/Little
Every new member of a sorority gets a "Big" or an older girl who is a friend, a big sister, and a role model all wrapped up into one. Usually before you find out who your big is, they shower you with presents (at Ole Miss they go over the top but its really fun!) and then you find out who they are on "Big/Little Reveal night!"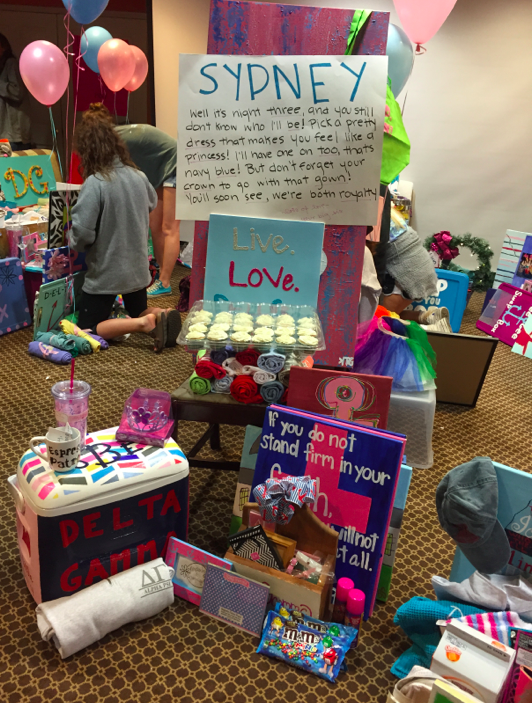 Formal
Also called semi-formal at some schools. Just like any high school dance only way better. Bring any date, it doesn't matter if you know them that well, people get set up all the time and be ready to dance the night away. Formal is really a lot of fun! Usually people wear short dresses, its not too fancy.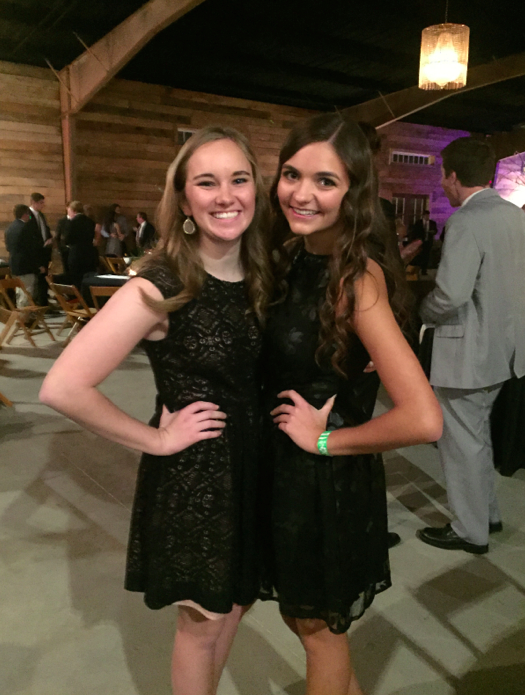 Date Parties 
A sorority will rent out a venue and everyone brings a date for dancing and fun. Sometimes people wear cute outfits like you would for a date and other times there's themes and you get to dress up in costumes! I don't have any pictures because the one date party we had this year got cancelled, but I went to a fraternity date party and it was fun!