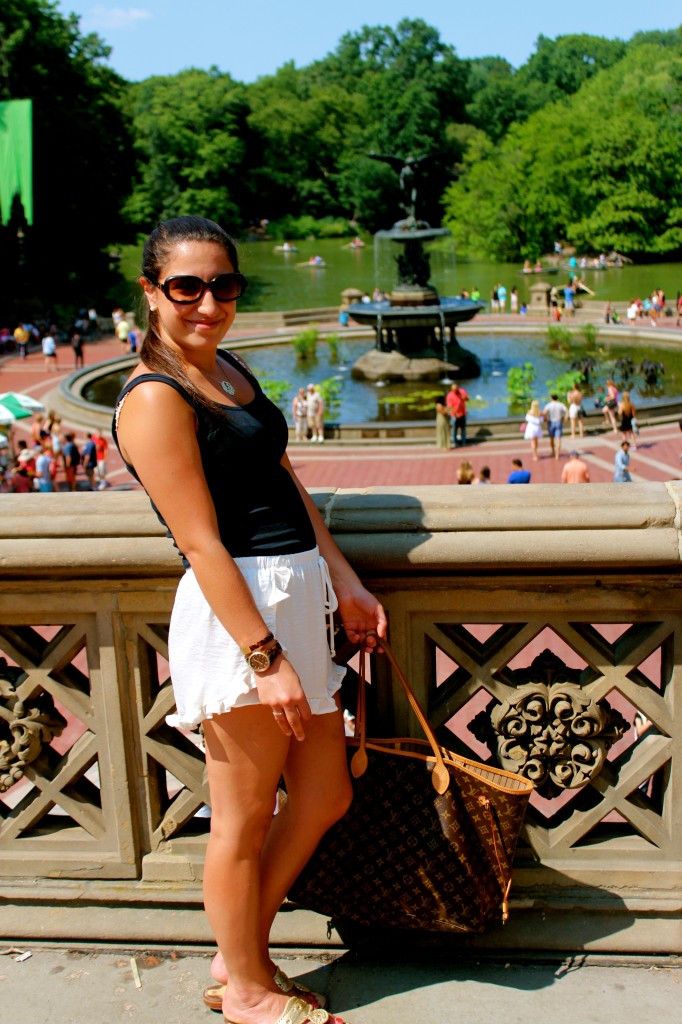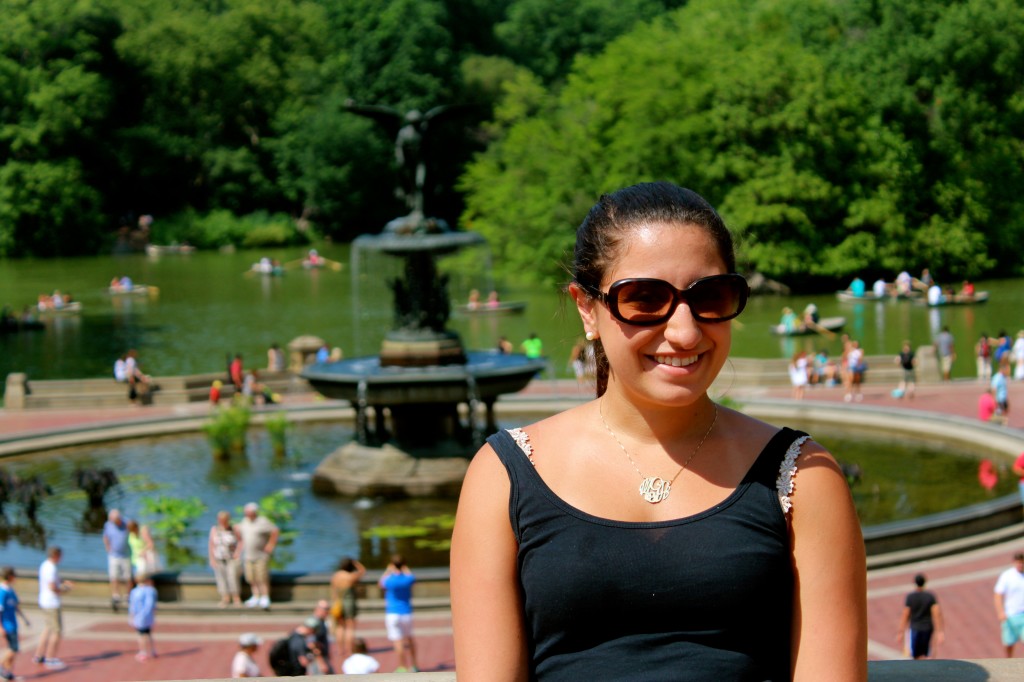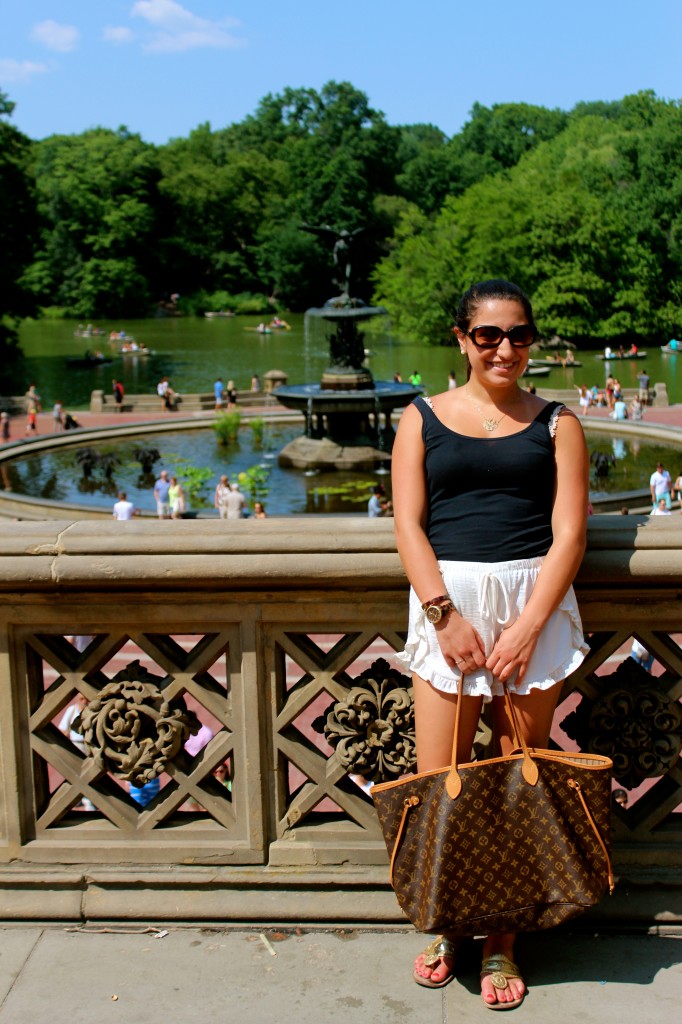 Top (J.Crew), Shorts (Ruby & Jenna), Shoes (Jack Rogers), Bag (Louis Vuitton), Bracelet (Michael Kors), Watch (Michael Kors), Sunglasses (Chanel), Bra (Therapy Life & Style)
Simplicity is key when it comes to these sticky hot summer days! I know this outfit isn't my best but it was my best choice to keep cool in Central Park. The July days have been heating up and a tank top and shorts are really our only choice.
I threw this outfit together last week for an impromptu brunch at the Leob Boathouse in Central Park. Tom and I randomly decided to check out the boathouse and we are SO happy we did. Despite the hour and a half wait (that turned out to only be 45 minutes!) this was the perfect place for a romantic summer brunch. We passed the wait time by downing mimosas and bloody marys while overhearing the live piano music. Overlooking the Central Park rowboats, I enjoyed a smoked salmon eggs benedict. It was more than fantastic. I seriously couldn't have asked for a better Sunday brunch!
This simple outfit was SO comfortable. The black cotton tank was lightweight and slimming while the white high-waisted shorts were easy and breezy for the sticky walk through the park. If you ask me, I think bloggers have too much pressure to look dressed up ALL the time but sometimes we like to just chill out, too! This was one of those days where I just needed to breath and be comfortable.
The most essential part of this outfit is my bra. I know, TMI, right?! But if you notice a flowered strap peaking out from my tank top, that would be the MOST comfortable bra there ever was. I have it in white, black, and nude and it has definitely been my best purchase of the summer at Therapy Life & Style in Southampton.
What are your go-to style essentials for staying cool this summer?