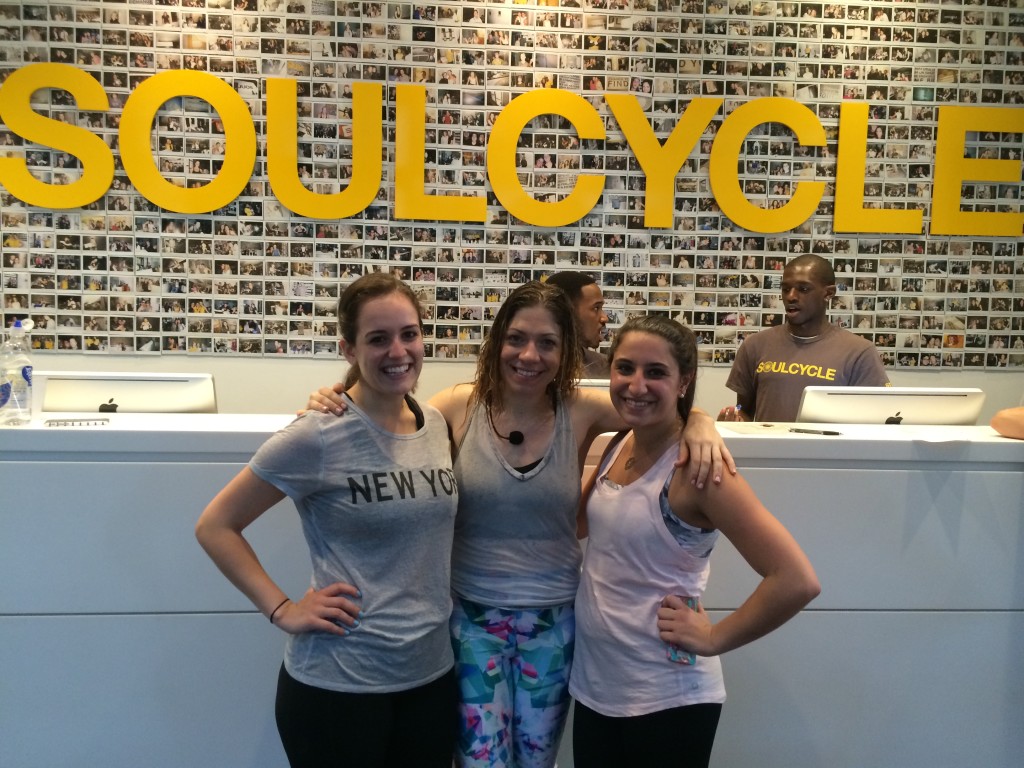 Ever since Hallie from Corals + Cognacs announced that she was training to be a SoulCycle instructor Nicole and I have been dying to get to one of her classes! Finally, after 3 months and I left work a little early to make it to her last class in NYC. This was exactly what I needed to kick-off the week. I've been to tons of SoulCycle classes but NOTHING has been like this class; amazing music, inspiring instruction, and amazing SoulFam camaraderie.
The last few weeks have been rough. Late nights at the office, arguing with my sister, and a few other personal obstacles have been seriously really getting me down and this SoulCycle class was the only thing that had me looking forward instead of breaking down. I'm sure you have heard tons of people talk about the SOUL of SoulCycle but I never felt it more than last night. Having someone as successful and inspiring as Hallie leading the class had me rethinking my stress and anger and confirmed that things are in fact going to be okay.
During the class Hallie said something that truly spoke to me, "You never know how high the staircase will go but you will only get there one step at a time." Of course this helped me cycle even faster but it also helped me put my stress into perspective. For the first time in two weeks I had the motivation to head home and write a blog post. For the first time in two weeks I feel comfortable enough to spend the night alone. For the first time in two weeks, I'm excited for work tomorrow because the only way to get over this stress is one step at a time.Thank you Hallie for an amazing class and good luck on your move to Chicago! I'm already keeping my eyes out for your next class in NYC.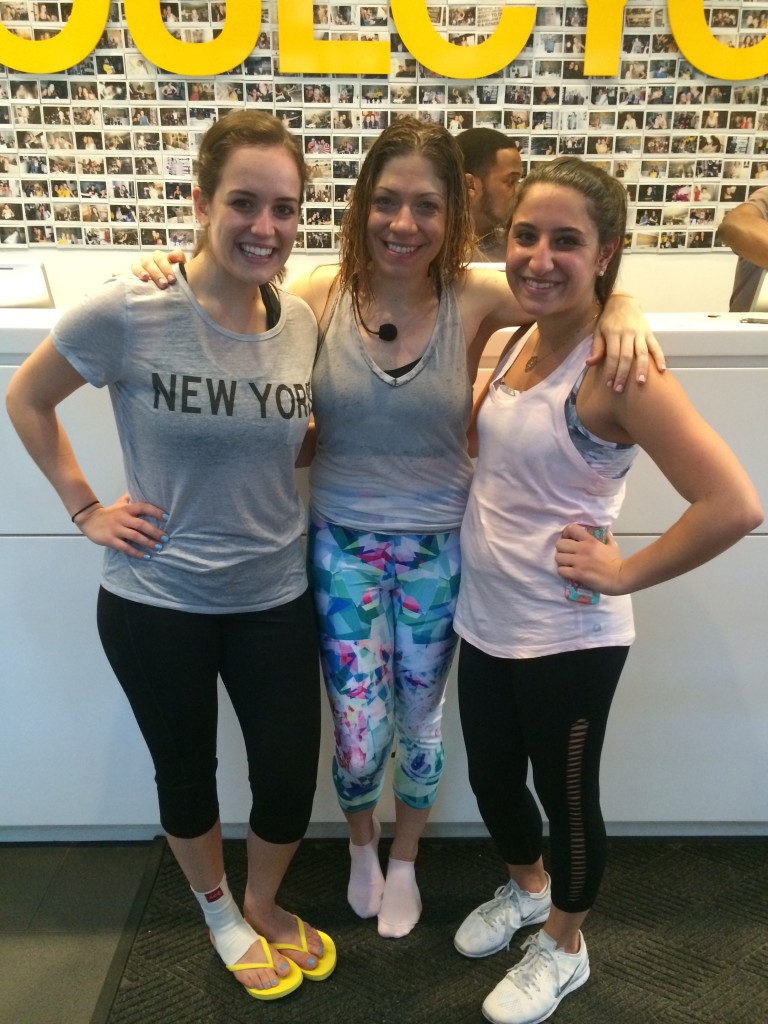 Of course, I was riding in Fabletics head-to-toe! I've been addicted lately, seriously I'm talking an outfit every week.